Kpop Idols With the Best Personality
yukikimnohara
The Contenders: Page 5
82
Jeongmin - Boyfriend
He is so cute and a funny person.. I love his voice too...
83
Seohyun - Girls' Generation
The maknae of SNSD is known for being a very upright person. She is an anomaly in the K-Pop world, it is not common to meet many girls or individuals like her. She goes through daily life with discipline always following her morals and ethics. Never speaking disrespectfully to older individuals and her sunbaes. She knows her place and does not overstep boundaries. Seohyun knows how to share her limelight and not hog it all for herself, as well as jump at any chance for attention. She is wary of her actions and what she says, always cautious to make sure what she says and or does, does not hurt anyone's feelings. She is considerate of others often reminding her unnies and others to wear their seat belts, although this may not seem like such a big deal, a large majority of K-Pop idols DO NOT wear their seat belts, Seohyun understands and makes it her utmost priority that everyone is cared for and safe, she thinks not only of her own well-being but of others. She reminds her friends and ...more
To the other person who added a comment for Seohyun -- I agree that some people may have voted for their biases and such, but your comment on that is uncalled for. Just because others may disagree with your opinion does not mean you get to tell them to "open their eyes". Perhaps they did not know about Nichkhun or Seungri's actions, or did not take them into account at the time the voted, not that they simply ignored the fact when voting. I personally did not vote for them (I voted for Yubin, Amber, and Jackson), but I don't think you bashing those who voted for the idols at the top merely because they did not vote for your choice of idol is right. You could have stopped at, "I believe Seo Joohun has the best personality in K-Pop." There was no need to go on and say, "Although she may not be your bias, please take into consideration that this is NOT 'Pick your Top Ten Bias List'". Just because some of us did not vote for Seohyun does not mean that we merely voted for our biases.
Seohyun has the best personality in the whole celebrity world. A great women and an inspiration to all others. Very humble and genuine in her act that anyone can look upto her. Evenafter being drowned in fame, she leads a humble life following her ethics. A women without a single flaw. A pool of kindness, a women with intelligence, a beauty and supertalented - is there a better combination than this.
84
Jonghyun - SHINee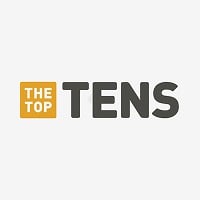 He always makes me laugh, he is such a likeable person. I wish he was higher!
He's the one member to love his fans the most and share his daily life with them during Twitter and SNS.
He also appreciate his fans that he sat down with them talking like friends-talk.
V 1 Comment
85
Sulli - f(x)
For me Sulli has everything because she is one of the beautiful kpop girl, a shy type person and most of all she is very kind-hearted. Some people think she has a bad attitude, if she has this attitude why is it that the SMent confirmed that she is rank no.5 being kind-hearted. She has a nice, cute and good personality. She loves her fans so much.. She's not overacting like others and will not fight for who judged her.

So if one will tell she has a bad attitude. You are so very WRONG!
Sulli, has a very adorable personality that's why some of kpop artist admires and choose her as their ideal type...
Sulli, had a nice personality and very kind person

Very beautiful, cute, sweet, adorable, cute eyesmile, sexy, kind, lovable and nice
V 2 Comments
86
Yang Yoseob - Beast
He is such a sweet idol, always looking out for b2uties and spoiling our damned asses with comeback information and feeding us good photos! a tru idol
87
I.M - Monsta X
He is just so nice and the face that he got along with the members so fast prove that he's personality is just superb
I.M. has such a good personality. I met him last summer and since he can speak English he talked to me. For real I.M. is such a cutie. 'cause he knew that I was there only for meet some of my idols he gave me hug and he was so polite.
He's an angel
88
Hyoyeon - Girls' Generation
She's the mom of the group. She always tries to brighten the atmosphere with her funny jokes. And she's also humble, judging from the amount of friends that she has.
She's nice, down to earth, funny, and is an amazing dancer.
Her personality seems genuine. She cares a lot about the members. She is talented but underrated.
She should be at top 10,not here. She give everyone positive energy where ever she goes,always make everyone smile,give confident to the one need it.
V 2 Comments
89 Sunmi - Wonder Girls
90
Victoria - f(x)
Kind hearted, always taking care of others. Lovable personality.
V 1 Comment
91
BAP - Zelo / Choi Junhong
Zelo always bowed to other people, rookie groups, senior groups... cutest and kind maknae
92 Kim Hyun-A
93
Yugyeom - GOT7
HE'S GOT SUCH A NICE PERSONALITY - parkl911
Even thought he's the maknae, but he always care about the members. He once said that GOT7 is him. Plus, in real got7 ep5 hidden camera, he cried because he thought got7 would end there, because the hyungs pulled a prank on him and acted as if they were fighting. Even the leader, JB, said YuGyeom is kind hearted kid :) Yugyeom, fighting! GOT7, fighting!
94
Nam Woo-hyun - Infinite
This man is such a precious gem to the group. While Infinite is well known for their fan service, this man shows love for his fan as many ways as possible. His personality and ability to 'click' with Inspirits is just amazing.
V 1 Comment
95
Lee Changsub - BtoB
His just too cool. He doesn't pretend to be something he's not and just always true to himself. Plus he's voice is simply amazing!
96 Jung Ilhoon - BTOB
97
Yoo Ara - Hello Venus
She is so pretty & cute
98
Chunji - Teen Top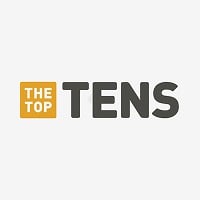 Chunji is a great singer and is always happy and shows his love towards his fans and is always taking care of his members.
Chunji is always nice to everyone and he takes care of his members really well also he should be ranked higher
He's always looking out for the group, and he's so grateful and loving towards fans
99 Hongbin - VIXX
100 Uee - After School
PSearch List
Recommended Lists
Related Lists

Top Ten Kpop Idols
Top 10 Sexiest Female Kpop Idols

Kpop Idols That Don't Look Korean
Top 10 Hottest Female Kpop Idols In 2014
List Stats
13,000 votes
126 listings
5 years, 326 days old

Top Remixes (5)

1. CL - 2NE1
2. Park Bom - 2NE1
3. Daesung - Big Bang
chaebom

1. Jaejoong - TVXQ
2. G-Dragon - Big Bang
3. Onew - SHINee
yukikimnohara

1. Yesung - Super Junior
2. Dara Park - 2NE1
3. Seungri - Big Bang
erabellz
View All 5
Posts
Error Reporting
See a factual error in these listings? Report it
here
.