Top 10 Mainstream Anime With the Best Openings
This list features my personal Top 10 Mainstream Anime Openings. Remember, MAINSTREAM! This list is based on song and video.
The Top Ten
1
Attack on Titan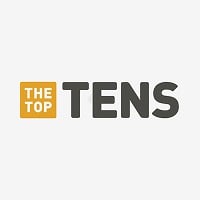 Attack on Titan, also known as Shingeki no Kyojin in Japanese, created by Hajime Isayama, is one of the most popular Japanese anime series to be released. It was first watched in Japan during 2013 and was dubbed in English to be watched in America in 2014. It is best known for its emotional moments, ...read more.
This opening was just perfect. For the first one the visuals were great with fast moving characters and epic scenery, plus the song was great! The second opening made me so excited for the episode and got me pumped up! These are the reasons Attack on Titan has the best openings!
I'm not as interested in the show as most. Yeah it's cool, yeah it's cool when people slaughter a Titan or when Titans slaughter people but the one thing that I can't resist about this show has got to be that opening. Once I hear it I just jump up and start screaming "i'm SHO PUMPED RIGHT NOW! " I can't resist that opening. It's awesome!
Both openings are amazing. I personally prefer the first one by a long shot, as I don't believe that the second fits the anime nearly as well. However, both are good songs.
Thumbs up to Linked Horizon for their amazing work on all three current openings to this series! They're all totally epic & fit the anime perfectly!
2
Fairy Tail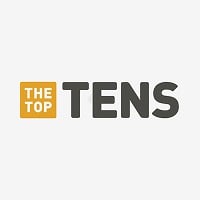 Fairy Tail is a manga franchise created by Hiro Mashima. The manga has been adapted into an anime series produced by A-1 Pictures and Satelight, which began broadcasting in Japan on October 12, 2009. Additionally, A-1 Pictures and Satelight have developed seven original video animations and an animated ...read more.
My favorite anime. All of the openings are amazing and it isn't like other animus where they keep the same opening but for each arc the opening changes. Once you get into the story you never want to stop watching. You would never expect the first episode to lead to where it's at now. You feel connected to the characters and it's the best anime ever!
Fairy tail is my most favorite anime of all time. All the openings are so awesome that you just burst out into singing I even have a playlist on my phone for all the openings. And the story, just WOW, I highly recommend
It's a good anime with an amazing opening but try out boku no pico
I think that this is one of the best mainstream anime. EVER
3
One Piece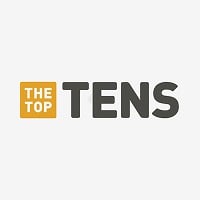 One Piece is a manga franchise created by Eiichiro Oda. The manga has been adapted into an original video animation (OVA) produced by Production I.G in 1998, and an anime series produced by Toei Animation, which began broadcasting in Japan in 1999 and has aired 851 episodes to date.
I like all the openings, but I have a special place in my heart for the first opening. - Smash64
All of my favorite openings are from One Piece. There hasn't been a single one that I haven't loved. Also, it's one of the most mainstream animes out there.
Very fun and interesting story with memorable character! Con is kind of hard to start when newcomer (800+)
The first opening is the best one for One Piece. - SunGoku
4
Naruto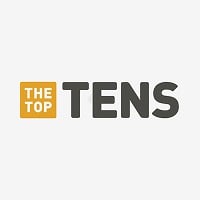 Naruto is an anime and manga franchise Naruto, created by Masashi Kishimoto. The manga was later adapted into a television anime, which was produced by Studio Pierrot and Aniplex. It premiered across Japan on the terrestrial TV Tokyo and other TX Network stations on October 3, 2002. The first series ...read more.
Naruto has some great openings, for instance there is GO! By Flow. This one just makes you want to be in the show VERY VERY badly! The song is fun and great while the visuals are nice!
Naruto and Naruto Shippuden, great anime, great opening, great everything. Definitely an anime that is to be watched, alongside Bleach
The best show I have ever watched EVER!
Look. Out of the top 3 here the best is clearly Naruto which boasts over 20 anime openings and endings that are outstanding.
5
Death Note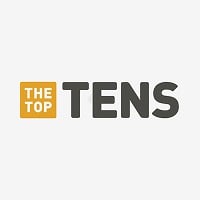 Death Note is a Japanese television drama series based on the manga series of the same name by Tsugumi Ohba and Takeshi Obata. The show is centered around Light Yagami - a promising highschooler and aspiring detective with a strong sense of "justice".
The story is one of the best I have seen, great psychological thriller. Not to give any major spoilers but, I like how in the end light is in the middle of the stairway which points to him becoming a shinigami. Overall it is a very good anime but, not a good first anime if you want a good first anime watch erased or Steins; Gate
It has an amazing protagonist, who fights with the antagonist using their skills, and intelligence that makes you wonder what will happen next. The characters are very unique like L and the opening 1 and ending 1 is very gothic and the story is very brilliant especially with a shinigami around
Such a complex story. It gives you a lot of headache but in a bemused way.
I love both the openings
6
Code Geass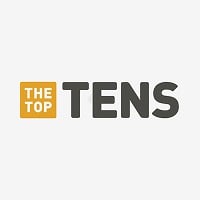 Code Geass: Lelouch of the Rebellion, often referred to as simply Code Geass, is a Japanese anime series created by Sunrise, directed by Gorō Taniguchi, and written by Ichirō Ōkouchi, with original character designs by manga authors Clamp.
A dramatic storyline, lovable characters, and a perfect mix of action as well as stunning openings leaves for a truly satisfying anime.
Colors is perfect opening and lelouch is one of my favorite anime characters
Code Geass had one of the best openings of all time. We've seen pure awful openings from this show, but the first one makes up for all of it. The song forced me to replay over and over again! Code Geass deserves #2!
A perfectly fitting opening to this wonderful anime.
7
Sailor Moon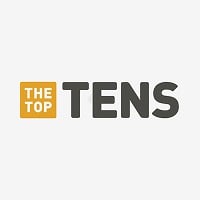 Sailor Moon is a Japanese shōjo manga series by Naoko Takeuchi. It was originally serialized in Nakayoshi from 1991 to 1997; the 52 individual chapters were published in 18 tankōbon volumes. ...read more.
I may not be a Sailor Moon fan, but I can say that the English opening was really great! I literally had the song stuck in my head for days!
I hate the opening. - Smash64
NUMBER 1
YUP YUP
8
Dragon Ball Z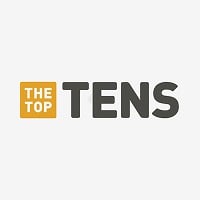 Dragon Ball Z is a Japanese anime television series produced by Toei Animation. Dragon Ball Z follows the adventures of Goku who, along with the Z Warriors, defends the Earth against evil. The action adventures are entertaining and reinforce the concept of good versus evil. Dragon Ball Z teaches valuable ...read more.
DBZ openings are really catchy and energetic. - Goku02
9
Sword Art Online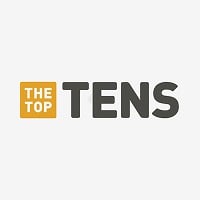 Sword Art Online is a series of Japanese light novels written by Reki Kawahara and illustrated by abec. In 2012, it received an anime adaptation produced by A-1 Pictures and the SAO Project, and is directed by Tomohiko Ito . The first season is divided into two arcs known as "Aincrad" and "Fairy Dance". ...read more.
SAO does have some plot holes, not too big, but it covers the what if of if we could "live" in a video game. It shows the pro's and cons of that life, especially with the one life rule. This land of Sword Art Online, developed by a statistical mad mind shows the characters that living in a video game isn't all fun and games. And it just continues after its over with connecting games and old clans. The game inspires the world for better and for worse and Kirito just deals with it. 9/10. Still a great story. Had to take away a point for the plot holes.
Having romantic elements, you'd expect a smoochy stupid kissy opening, but these openings deliver something different. The first one showed you both romantic elements and other elements in the show, unlike other anime openings where they focus on a single topic. SAO covers multiple. This unique style of openings is why is gets #5.
I love this anime and its whole plot and "plot" but the stroy and the characters are amazing. if this anime hadn't have ended the way it did (for season 2 episode 25 I believe) it ended with a pretty big cliff hanger and if it hadnt' I wouldn't be typing this (to other people yes I may be one of those anime nerds but what have you done with your life). but its intro is one of the most catchy and nice and soothing yet the beats is invigorating but if you have not watched this you need to watch at least 1-5 of it and if you want to watch it go to just dubs man
! Though I may not like Innocence and Courage as much as Ignite and Crossing Field, it's all awesome. The beats, epic scenery, basically everything is amazing! SAO's theme songs have multiple elements in it, liek you'll FEEL the romance, sadness, each single emotion put into the song unlike other anime openings which cover only one specific element or emotion.
10
Naruto Shippuden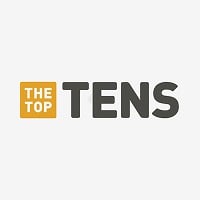 Naruto: Shippuden is the ongoing sequel to the original Naruto anime and covers the Naruto manga from volume twenty-eight on. The TV adaptation of Naruto: Shippuden debuted in Japan on February 15, 2007 on TV Tokyo. It is developed by Studio Pierrot and directed by Hayato Date.
I really liked Shippuden's openings a lot, they made me look forward to the episode as other openings do.
Definitely to be watched, everything fits together. The plot, the openings and even the ending bits.
Hero's Come Back was awesome! I wish they didn't change it. - SunGoku
Opening 6 for the win! Sign is great
The Contenders
11
Pokémon
I don't know why they did keep the first opening of Pokemon when it was so perfect especially compared to the other ones. - SunGoku
Just yes. I mean, who doesn't know this song? Even people who aren't Pokemon fans know it. Which is why it's the best, like no one ever was.
I wanna be the very best
Like no one ever was
To catch them is my real test
To train them is my cause

This opening theme is a classic, and the show has other entertaining opening themes too.
Pokemon needs to go way lower on this list. - Smash64
12
Tokyo Ghoul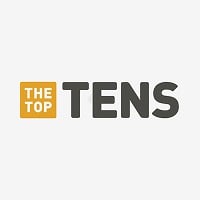 Tokyo Ghoul is a Japanese dark fantasy manga series written and illustrated by Sui Ishida. It was serialized in Shueisha's seinen manga magazine Weekly Young Jump between September 2011 and September 2014, and it has been collected in fourteen tankōbon volumes as of August 2014.
Tokyo Ghoul has the best openings EVER! I can literally sing every opening and closing song of every season!
Everyone opening is great, except for the 2nd one. Oh my gosh that one was awful. The animation was so lazy. But Unravel and Katharsis are so awesome. So much detail and the songs are so fun to listen to. - Smash64
As many people have said, the season 1 opening, "unravel" is incredible. I absolutely love it. But getting to the show, *spoiling the first 5 minutes* it's about a boy named Kaneki who has his life changed when he goes out with a girl named Rize. Don't get me wrong, it's not some sappy love story. It's an intense and suspenseful show filled with action, horror, and tears. You need to watch it...
I LOVE Tokyo GHOUL did you hear that they are releasing a season three some point in 2016 I already got a thing to get myself notified if the episodes come out!
13
Fullmetal Alchemist: Brotherhood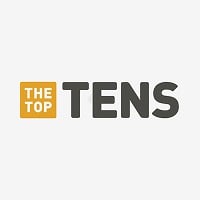 Fullmetal Alchemist: Brotherhood is an anime series adapted from the Fullmetal Alchemist manga by Hiromu Arakawa.
I can't pick just one, it's nearly impossible. The first one rang in my head for days, the second one had great visuals and made me SO pumped! The third had both epic visuals and an amazing song! The fourth was hands down incredible with the best song and visuals, while the rather emotional third one made me sad for the ending but still made me love it!
I love the openings in Brotherhood. One of my favorites is Golden Time Lover. I mean, look at the art! -TheDarkOne_221b
"Again" by YUI is probably one of my favorite songs ever. - Absolite
Literally none of the openings are bad. - guccigangkid69
14
Soul Eater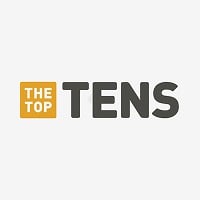 Soul Eater is an anime series directed by Takuya Igarashi and produced by Bones, Aniplex, Dentsu, Media Factory, and TV Tokyo, which adapts the Soul Eater manga written and illustrated by Atsushi Ohkubo.
Resonance and Black Paper Moon were perfect fits to Soul Eater. I personally liked the first one (Resonance) better, but the second (Black Paper Moon) is still wonderful!
Both were very catchy and went well with the anime, the animations in the opening were perfect along with the music, I thought it was just great. - SoulDeathTheKidMaka414
I got into it so much I found this other series based in the same school of soul eater called soul eater not!
It's amazing
15
Boku No Hero Academia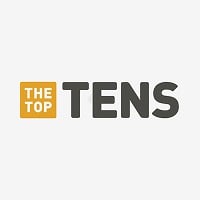 My Hero Academia is a superhero manga series written and illustrated by Kōhei Horikoshi. It has been serialized in Weekly Shōnen Jump since July 2014, and 20 volumes have been collected in tankōbon format.
Peace Sign, Make My Story, The Day. These are all really good openings that deserve more attention. - Solacress
Great potential,could become even bigger than all others
best
16
Yu-Gi-Oh!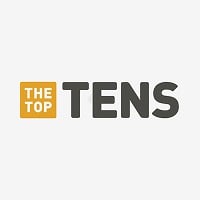 Yu-Gi-Oh! was aired from 2000 to 2004 in Japan, and 2002 to 2006 in the US. It continues where the Toei Anime Left off. When 10th grader Yugi Muto solves the Millenium Puzzle, Yami Yugi emerges, taking control of him to help his friends. In Duel Monsters, they mostly played children's card games because ...read more.
17
One Punch Man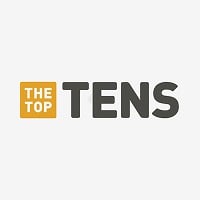 One-Punch Man is an ongoing, online, web comic, which was later adapted into a Manga and Anime series . Created by ONE in 2009, It gained popularity, and soon after, went viral in 2012, surpassing 7 . 9 million views . One-Punch Man (OPM for short) focuses on the protagonist Saitama (Who is named after ...read more.
This opening is DIVINE and it gets you so hyped for the episode

It may not be mainstream but it is a great anime
Saitama is simply awesome! The intro is super catchy and lovable!
So colourful and exhilarating!
love it
18
Blue Exorcist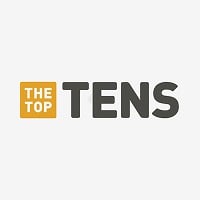 Blue Exorcist is an anime series directed by Tensai Okamura and produced by A-1 Pictures, which adapts the Blue Exorcist manga written and illustrated by Kazue Kato.
These openings are very nice to listen to; they are catchy yet contain emotion that suits the show.
Yup
Has some of the best lines in anime I've ever heard "lifes a bitch, so if its easy then you're doing it wrong"
19
Neon Genesis Evangelion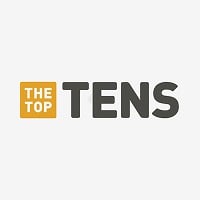 Neon Genesis Evangelion, commonly referred to as Evangelion or Eva, is a Japanese animated television series produced by Gainax and Tatsunoko Production, and directed by Hideaki Anno.
It's such a classic. It's the one and only most important OP I always think of when I hear ANIME OP's.
20
Future Diary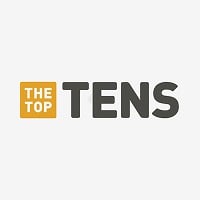 Future Diary is a Japanese manga series written and illustrated by Sakae Esuno. The plot surrounds a battle royale in which each combatant has a diary with entries from the future. The manga was serialized in the Kadokawa Shoten's Shōnen Ace between January 2006 and December 2010.
This song was stuck in my head for days. Truly is amazing!
This anime's opening is at least good enough to make it on this list.
All openings are so good!
Yousei teikoku and Faylan have been made an amazing opening for Future Diary! (Oh, ending too )
21
Angel Beats!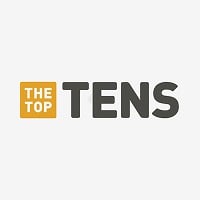 Angel Beats! is a 13-episode Japanese anime television series produced by P.A.Works and Aniplex and directed by Seiji Kishi.
Angel Beats! Was one of the best saddest, beautiful, and life changing anime I've ever seen because the story was amazing, the opening and ending was emotional, the characters makes you want to cry, and the very ending was very beautiful and sad. It was also funny at times and happy. I don't regret watching it all.
This is an anime with one of the best openings I have ever seen... It suits the anime so well
Angel Beats had a beautiful opening to a beautiful show. All I can say xP
I love Angel Beats!, but it is super sad
22
Boku no Pico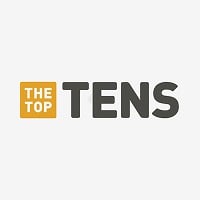 Boku no Pico is an anime series of three OVA episodes created by Katsuhiko Takayama. It was released to DVD on September 17, 2006.
Boku no pico is truly a work of art. With this outstanding anime comes all kind of twist and turns that will always surprise you. The opening is unique to any other anime that I have seen thus far. I would mainly recommend this anime to people who are a fan of the romance genre.
No, Boku no Pico is a disgrace to all anime. Anime fans know this and just want to troll people or are just shameful pedophiles. There are better anime openings to watch anyway.
Don't fall for this! I am an anime fan, and if you are an anime beginner, whatever you do, do not watch this anime!
I loved the storyline. It was so "Touching", but the intro and the artwork is the most amazing thing about Boku no Pico
23
Cowboy Bebop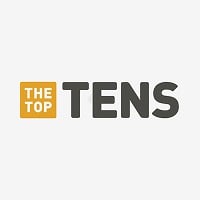 Cowboy Bebop is a 1998 anime television series animated by Sunrise featuring a production team led by director Shinichirō Watanabe, screenwriter Keiko Nobumoto, character designer Toshihiro Kawamoto, mechanical designer Kimitoshi Yamane, and composer Yoko Kanno.
24
No Game No Life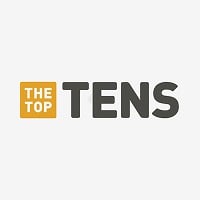 No Game No Life is a surreal comedy that follows Sora and Shiro, shut-in NEET siblings and the online gamer duo behind the legendary username "Blank." They view the real world as just another lousy game; however, a strange e-mail challenging them to a chess match changes everything—the brother and ...read more.
The opening is one of the best I've seen so far. The anime I great to.
Is not for nothing this anime op is the most viewed on youtube
25
Bleach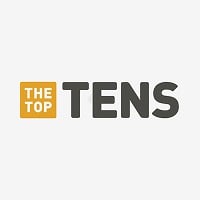 Bleach is a Japanese anime series based on Tite Kubo's manga of the same name. Bleach adapts the first 54 volumes of Tite Kubo's manga series of the same name. In addition, 4 anime-original arcs were broadcast in-between and during the adaptations of original arcs of the manga. ...read more.
My Favourite Anime Of All Time. I Never Skipped The Opening, And I Watched The Whole Series 6 Times!
Bleach has A LOT of openings, so let's just talk about the first one, Asterick. When I first watched Bleach, I wanted to approve the opening. I approved. It was first of all a great song, and second of all had me replay over... and over.. and over again!
It has the best openings after Fairy Tail - Tuana123
My favorite too
26
Case Closed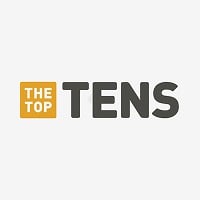 Detective Conan the rather... interesting dub is known as Case Closed has almost everything a good anime needs, and more.

Action? Check. Humor? Check. Sweet romance that doesn't overrun the story? Check.

This anime is so good, it has over 800 episodes and still running , 19 movies with the twentieth on the way , and a really and I mean really large fanbase.

The story centers around a famous high school detective named Kudo Shinichi. In the middle of a case he was forced to take a drug that shrunk him into the body of a helpless child. Taking up the made up identity Conan Edogawa, he moves in to his childhood friend Ran and also major crush 's home and her P.I father. He sets off to find and arrest the people who did this to him and turn himself back into an adult without letting anyone find out who he really is. He ends up solving a ton of other mind boggling cases.

Characters from the sister anime Magic Kaito 1412 come into play throughout the series as ...more
Sucks
Maa favorite. animeee
27
Parasyte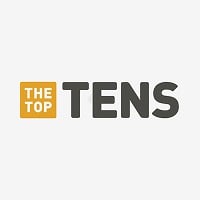 The anime was simulcast by Crunchyroll outside of Asia. Aside from the manga and anime, the series also has two live-action film adaptations. The Chinese Ministry of Culture blacklisted Kiseijuu: Sei no Kakuritsu as well as 37 other works on June 9, 2015. ...read more.
Really great story shows how the character develops throughout the series and beware if you watch this there would be to many feels
28
Erased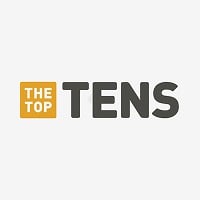 Has the best plot personally I recommend watching this
29
Hunter x Hunter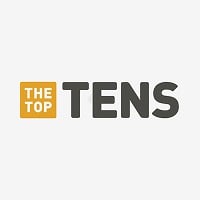 Hunter × Hunter is a manga franchise created by Yoshihiro Togashi. In 1999, Hunter × Hunter was adapted into a 62-episode anime television series produced by Nippon Animation and directed by Kazuhiro Furuhashi. The show premiered on Japan's Fuji TV and ran until 2001. Three separate original video ...read more.
Has a complex storyline with unique, evolving characters. A slow pace beginning but everything else progresses smoothly. Sadly, this anime is under appreciated. I recommend this Japanese animation to anyone who enjoys anime.
Oml I finished recently and this is a feel train. 140 episodes of feels, action with an awesome story and basically no filler. Fun fact, the guy who made this work of art is married to the chick who made sailor moon
Best anime and opening ever
30
Your Lie in April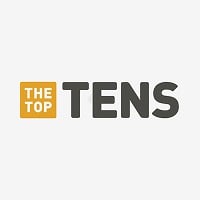 Your Lie in April, known in Japan as Shigatsu wa Kimi no Uso or just simply Kimiuso, is a Japanese manga series written and illustrated by Naoshi Arakawa.
A very sweet musical romantic anime. The opening is catchy and the music is fantastic. Highly recommended for its sweet story and lovely music.
It's a beautiful mix of music, sadness, and romance. It took me a week to get through the last episode. Music is amazing and I highly recommend it!
31
Black Butler/Kuroshitsuji
sex
It has an amazing story line, intriguing characters, and mysteries that will leave you asking for more! By far my favorite show. It's intense, mysterious, slightly twisted, and filled with action surrounding an interesting young earl and a sexy demon! Yay! *nosebleed 😋
32
Inuyasha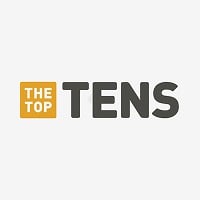 InuYasha is a manga franchise created by Rumiko Takahashi. It was adapted into two anime television series produced by Sunrise. The first was broadcast for 167 episodes on Yomiuri TV in Japan from October 16, 2000 until September 13, 2004. The second series, called Inuyasha: The Final Act, began airing ...read more.
I it has most enjoyable openings that the audience can relate to. It has the best first opening that introduces the characters.
It is the best series that has ever been created! A dramatic, romantic and adventure filled journey! I love it!
33
Katekyo! Hitman Reborn
Best anime
34
Elfen Lied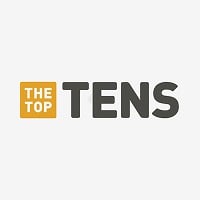 Elfen Lied is a Japanese manga series written and illustrated by Lynn Okamoto. It was originally serialized in Shueisha's Weekly Young Jump from June 2002 to August 2005, with the 107 chapters collected into twelve tankōbon volumes.
Great anime, top of the to watch list right away. It has a twisted plot that just completes the anime in every way possible. You just can't miss this one.
If you love blood and drama you'll have to watch it.
I have bought a music box with the oppening song. That's how much I love it.
35
Fate/Stay Night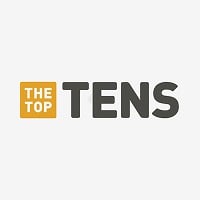 Fate/stay night is a Japanese visual novel and anime series by Type-Moon. There are three story lines in the visual novel: Fate, Unlimited Blade Works, and Heaven's Feel. A 24-episode anime series based on the Fate route and a film based on the Unlimited Blade Works route were made by Studio Deen. A ...read more.
Tainaka Sachi. Mashiro Ayano. Aimer. In my honest opinion, I believe the entire Fate series has some spectacularly incredible anime openings. Especially Fate/stay night: Unlimited Blade Works. - ModernSpongeBobSucks
36
Puella Magi Madoka Magica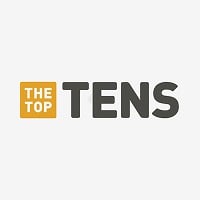 Puella Magi Madoka Magica is a 2011 Japanese anime television series produced by Shaft and Aniplex, directed by Akiyuki Shinbo, written by Gen Urobuchi, music by Yuki Kajiura, opening sang by ClariS, ending by Kalafina (sometimes by the seiyuus) and original characters by Ume Aoki. It also has 3 movies, ...read more.
I love 'Connect'! And also, the movie openings count(Luminous and Colorful). I loved them all! True, they may sound sweet and cute, especially for something like Madoka Magica, but they were rather done well and were positioned properly! In fact, I think that the openings were intentionally girly to hide It's true colours to those who started to watch It, and the endings are to show what the show is about to those who saw It. - MLPFan
37
Kotoura-San
I really love this Anime. It's really inspiring, especially because what some of the characters have been through. It's just brilliant!
38
Say I Love You
Beautiful, sweet, touching. I found this anime on Hulu around Valentine's Day and I honestly did not expect to love this as much as I did. The love felt real and gradual and the show had a subtle realism in my opinion. It isn't just a love story, it's a story of the struggles and confusion of first love and friendship and confidence. It was SOOO cute and I really wish there was another season.
I love this anime. My best friend recommend this and I watched it and loved it its truly amazing and adorable. The story line rocks and they need another season.
Okay, this anime's theme song is AMAZING. Any romance anime fans should watch / listen to this. At first you'll probably think, "Oh, it's really cute." But then you'll actually CRY when you listen to this. You can literally feel each single emotion in the lyrics, and the singer's cute, soft, sultry voice is too kawaii~~~ R.I.P to the singer, Okazaki Ritsuko whom passed away in 2004...she is definitely missed. This OP is amazing. Definitely worth a listen.
39
Steins;Gate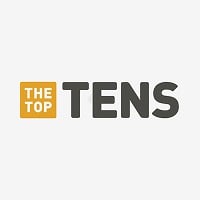 Steins;Gate is a 2011 anime television series created by the animation studio White Fox based on 5pb. and Nitroplus's 2009 video game of the same name, and is part of the Science Adventure franchise.
This opening is catchy and has great animation to go with it, and suits the show well.
40
Kamisama Kiss
Another great show for all you romantics out there! It's sweet and humorous with unique characters and interesting personalities. It's definitely a show that you need to put on your list.
41
Hellsing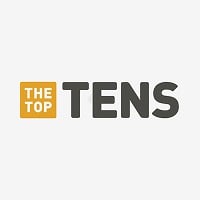 Hellsing is a Japanese manga series written and illustrated by Kouta Hirano. It premiered in Young King OURs in 1997 and ended in September 2008.
This shows opening and all-around show is badass
it is
42
Psycho-Pass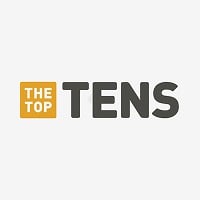 Psycho-Pass is an anime television series that was produced by Production I.G, directed by Naoyoshi Shiotani & Katsuyuki Motohiro and written by Gen Urobuchi.
Both OPs were great and perfectly described the show
43 JoJo's Bizarre Adventures
44
Log Horizon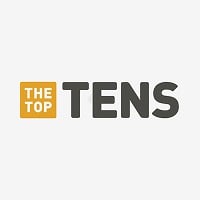 Log Horizon is a Japanese novel series written by Mamare Touno and illustrated by Kazuhiro Hara, published by Enterbrain in Japan since 2011. Yen Press began publishing the novels in English translation in 2015. ...read more.
Just how on Earth is SAO in top 4 and Log Horizon so low? LH has one of the best, most unique, anime openings of all time (combining rock with a little dubstep and rock rap). SAO's openings are the same generic J-POP garbage that have all the cliches possible. - SelfDestruct
45
Heaven's Lost Property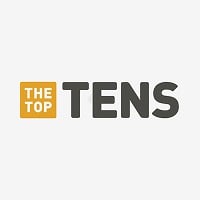 Heaven's Lost Property, is a Japanese manga series written and illustrated by Suu Minazuki. The plot revolves around Tomoki Sakurai, a boy who desires to live a peaceful life but encounters a fallen girl with wings, named Ikaros, who becomes his servant.
The singing for both season's opening were in my opinion, were perfect for the style and story for the anime and it was never a dull moment.
lewd
46
Fullmetal Alchemist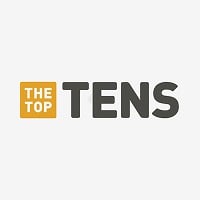 Fullmetal Alchemist is an anime series adapted from the manga of the same name by Hiromu Arakawa. It is about two brothers, Edward Elric and Alphonse Elric, trying to restore their bodies after failing at bringing their mother back to life. It aired in 2003 and was remade as Full Metal Alchemist Brotherhood ...read more.
47
Black Clover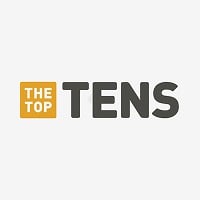 Even the many people with complaints about this anime have to admit the openings are insanely hype. The show has yet to put out even one that I just consider "meh." - OPZoroark
Amazing anime. seriously worth watching. if you make it past episode 20 you wont reget it
48
Baku Ane: Otouto Shibocchau Zo
Its been a while before I found a great anime such as this the opening is beautiful and the story is open and dynamic the characters are so open and not just barely worked. so I would give this anime 8/10
This is awesome thanks for telling me about it. That opening is so awesome
This anime is the coolest and the opening is effing amazing
49
Afro Samurai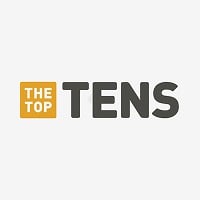 The rza singing about a murderous revenge driven Afro samurai, with Samuel l. Jackson as an imaginary friend? come on people...
50
Tsundere Princess
This anime is a work of art; the intro, the show, & the characters are really interesting.
The feel of the show is something like that of a visual novel.
So try it out if you haven't seen it, everyone of all ages and genders should watch it.
PSearch List