Top 10 Most Clutch Quarterbacks
HawkEye
The Top Ten
1
Tom Brady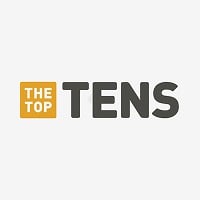 ...read more.
He has a winning record when losing in the fourth... only qb EVER to do that and holds the 2 biggest 4th quarter comebacks in super bowl history. No one else has come back from more than 7 down, but he came back from 10 and 19 in the fourth in 2 Super Bowls and the one in sb 49 was against the best defense in the league and one of the best pass rushes and the best secondary
When we look back... We will appreciate brady event more! 5 superbowls and had his team winning in everyone one in the last few minutes of the 4th. Brady drove the undefeated patriots on a touchdown drive in 2007 superbowl to take a 4 point lead with 2 minutes left! Assanti and Wes both dropped a chance for another title. Brady is an all time clutch quarterback.
Last week, Cleveland let Brady with 2:39 in the clock while it led the game 26-14. Brady won.

You just cannot say he isn't coming back, no matter how much you lead.
Does better in the 4th quarter than anyone
V 3 Comments
2
Joe Montana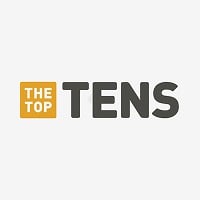 Joseph Clifford "Joe" Montana, Jr., nicknamed Joe Cool and The Comeback Kid, is a retired American football quarterback.
This list was on the NFL network and all these players are almost in the same order except bart starr is way higher... Joe Montana will always be #1 - LebronISking
Whos better then joe cool no buddy on this list. The only one could be otto graham 10 titles that clutch. Bradys team won by kicks
Nothing compares what Montana did, he played like a magician when they were trailing in the fourth quarter. Football is not like today, back in the 80s the game had tremoundous hits, playing in 80s football will be impossible for today's players
3
John Elway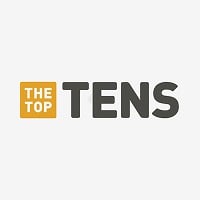 John Albert Elway Jr. is a former American football quarterback and current executive vice president of football operations and general manager of the Denver Broncos of the National Football League.
Im sorry but last time I checked John Elway held the record for 4th quarter/OT comeback victories. I'm pretty sure that absolutely DEFINES clutch. ELWAY=CLUTCH - imnotlookingforanewengland
Elway never had a team until late in his career he is the best clutch qb and perhaps the best overall
These guys are only good not clutch. John is the only real clutch quarterbacks. - Nirvana8
4
Troy Aikman
There are only 3 other QB's on this list that has 3 superbowls or more then Troy Aikman. He had a great, great, running back, that took a lot of the focus off the passing game, thus he could have had a lot better stats. He is a 1st ballot hall of famer. He derserves to be in the top ten. Bernie Kosar on the list? What has he won in the NFL. Granted he won some big games. But none bigger then conference championships of superbowls. What about Brett Farve he was always Clutch.
5
Terry Bradshaw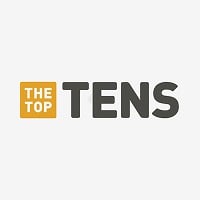 Wasn't great all the time... But was great when he needed to be, that's what clutch means!
6
Peyton Manning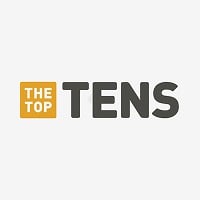 Peyton Williams Manning is a former American football quarterback who played 18 seasons in the National Football League.
No doubt he is one of the top 5 quarterbacks of all time. But his biggest weakness was he was not clutch
Very underrated. Did you see some of the comebacks he did in 2008. - Tivo
Him, Marvin Harrison, & Reggie Wayne dominate together.
7
Kurt Warner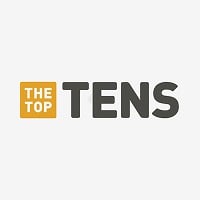 Kurtis Eugene "Kurt" Warner is a former American football quarterback, a current part-time TV football analyst, and a philanthropist.
8
Bart Starr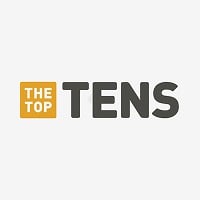 9
Brett Favre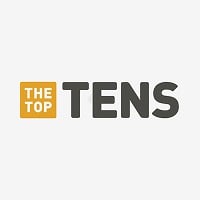 Brett Lorenzo Favre is a former American football quarterback who spent the majority of his career with the Green Bay Packers of the National Football League.
brett farves just pure awesomeness and the fact that he can carry the vikings to the playoffs is a great accomplishment besides the fact of him quitting a bunch of times he's awesome. - dissthisnoob
V 1 Comment
10 Steve Young
The Contenders
11
Aaron Rodgers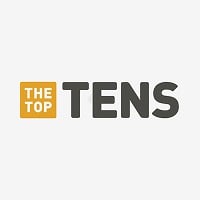 Aaron Charles Rodgers is an American football quarterback for the Green Bay Packers of the National Football League.
How many comeback wins did Aaron Rodgers have not to mention the Hail Mary's
HAIL RODGERS
12
Johnny Unitas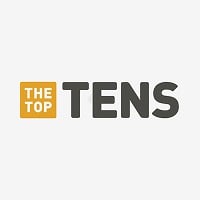 John Constantine Unitas, nicknamed "Johnny U", or "The Golden Arm", was an American professional football player from the 1950s through the 1970s.
Johnny U. Was my boyhood idol. In the ankle deep mud, blinding snows and white outs the COLTS passing and running games are legend. Scratch a Raven and you'll find the Baltimore soul of a COLT inside. You affirmed my faith in Sports History from back in the day of black and white, blue and white collar football in nature's elements. Johhny Unitas, my hero, the late and fantastically great in those hightops. RIP.
too many young people voting and they don't remember the way it used to be without microphones and all of the video, etc.
He's the Jerry West of football and he is very underrated he should be number one - 2storm
13
Eli Manning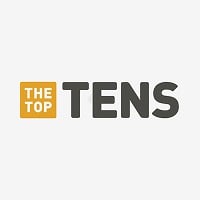 Elisha Nelson "Eli" Manning, is an American football quarterback for the New York Giants of the National Football League.
He beat the annointed greatest team in football history in the last moments in the superbowl, resulting in one of the greatest if not the greatest upset in Super Bowl history. I thats not clutch then what is?
Eli Manning's Giants have often been underdogs in the postseason and were projected to a 4-7 record or perhaps 5-6 in Eli's 11 games. Instead, Eli Manning's Giants went 8-3 and two of those playoff victories were against arguably the greatest qb ever (In the Postseason, in the super bowl.) Tom brady even laughed at a prediction that the Giants would win and that the Patriots offense would ONLY score 17, and look what happened. Eli 17, Brady 14. Eli's play to David Tyree was the most important play in NFL history, when 3 people were trying to sack Eli on 3rd down and then he threw it to David Tyree for the helmet catch. That's what I call clutch, baby.
Brady only active qb with more super bowls. And he beat Brady aaatwice. Brady still better but Eli/big Ben are 2 and 3 for active guys
His 39 GWDs and 30 4QCB are the most of any QB since his 1st start. He is the only QB with 2 4QCB in a single postseason. He holds the NFL record for GWDs in a single postseason (3 in 2008) and the NFL record for most 4th quarter TDs (15 in 2011). He and Peyton are the only QBs to have 6 or more GWDs in a season 3 times. His career splits when trailing with < 2 min. to go Comp. % 58.25 QBR 86.4 are better than: Brady, Peyton, Brees, Rodgers, Big Ben, Rivers, Ryan, Newton, Wilson, Favre, and Warner. In those situations his TD to Int. ratio is better that all of them with the exception of Brady and Wilson.
14
Ken Stabler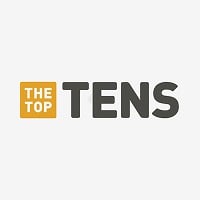 Kenneth Michael "Ken" Stabler, nicknamed "Snake," was an American football quarterback in the National Football League for the Oakland Raiders, Houston Oilers and New Orleans Saints.
The Snake deserves top 5 easily, look up these plays: The Sea of Hands, The Ghost to the Post, and The Holy Roller and tell me that's not clutch! Let's not forget Super Bowl XI. - alexmendoza
Please people. Look at numbers and consider era. By the way roger was pretty good to
15
Otto Graham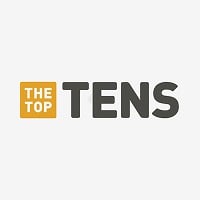 People are to funny. This guy invented clutch ten straight championship games people. 7 wins. Moved to nfl where he was bound to fail and he still dominated
16
Tim Tebow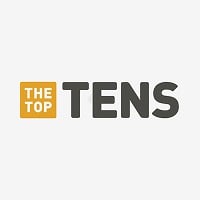 Timothy Richard Tebow is an American professional baseball outfielder in the New York Mets organization and a former professional American football player in the National Football League.
V 1 Comment
17
Tony Romo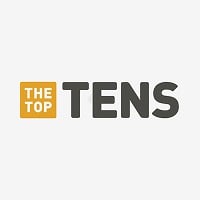 Antonio Ramiro "Tony" Romo is an American football quarterback for the Dallas Cowboys of the National Football League.
18 Bernie Kosar
19
Ben Roethlisberger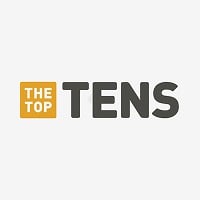 Benjamin Todd Roethlisberger, Sr., nicknamed Big Ben, is an American football quarterback for the Pittsburgh Steelers of the National Football League.
20
Vince Young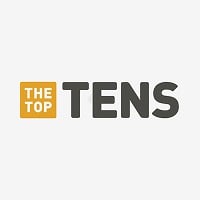 Vincent Paul Young, Jr. is a former American football quarterback who played in the National Football League for six seasons.
21
Matt Ryan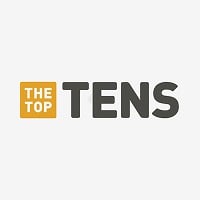 Matthew Thomas "Matt" Ryan, nicknamed "Matty Ice," is an American football quarterback for the Atlanta Falcons of the National Football League.
He has won so many games under 1 minute
22
Michael Vick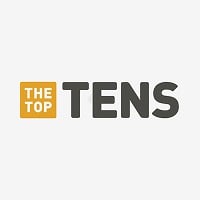 Michael Dwayne Vick is an American football quarterback who is a free agent. He has previously played for the Atlanta Falcons, Philadelphia Eagles, New York Jets and Pittsburgh Steelers.
I just put this on here because I thought it would be funny
23
Andrew Luck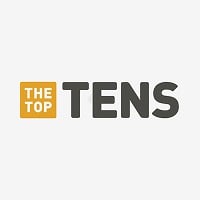 Andrew Austen Luck is an American football quarterback for the Indianapolis Colts of the National Football League.
In his rookie year he made so many clutch comebacks - Benweis88
24
Matthew Stafford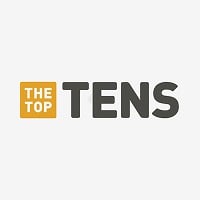 John Matthew Stafford is an American football quarterback for the Detroit Lions of the National Football League. ...read more.
BAdd New Item
Recommended Lists
Related Lists

Most Clutch Players in NBA History

Most Clutch NFL Players of 2015

Most Clutch Players in NFL History

Top 10 Most Clutch NBA Players of 2015
List Stats
500 votes
24 listings
9 years, 202 days old

Top Remixes (4)

1. Tom Brady
2. John Elway
3. Troy Aikman
ravenedslave

1. Joe Montana
2. Terry Bradshaw
3. John Elway
htoutlaws2012

1. Joe Montana
2. Tom Brady
3. John Elway
whitewolf777
View All 4
Error Reporting
See a factual error in these listings? Report it
here
.