Donghae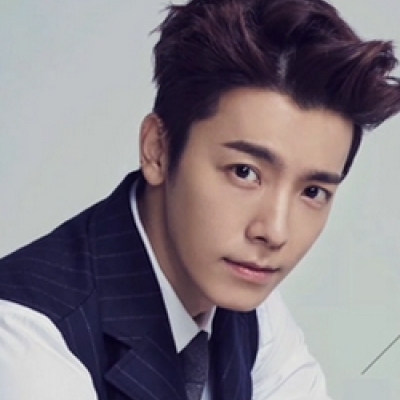 Uploaded by TaeBooty
Comments
Top
Popular
Newest
Donghae is everyone's soulmate. He has it all and yet he didn't use any effort to got all the woman even man attention. What makes him even special that he is so down to earth, just like he doesn't realize what impacts he brings on people. I vote him especially for his personality! Handsome guys are everywhere but handsome guy with pretty personality is HIM!

After all, no one hates him and it happened for a reason!
Donghae is not amazingly handsome. But he has a very beautiful eyes that always seems shining. His eyes can make other people who see it feel warm. He has a breathtaking smile as well. Every time he smile, I feel like I'm fallin' in love with him again. Donghae just has a manly figure that most women like, including me.
He is super cute and handsome and he always be so cheerful when he got concert although that day he's no happy that day... So he's a good singer:) he's the first guy that let me think he's the most man guy ever! And also he did a great job when he act. Those is why that I will choose him:) and also he's super cute and handsome!
Yes. He's very beauty, please vote for him - the King of fish
Donghae is awesome and very talented! He can sing, dance, rap, act, and he is one of kindest and most gentle if the whole super junior... He is just too dorky and cute! He is really charming and handsome! He is well mannered. And awesome! And he is awesome just the way he is!
Donghae is the best that God created on earth! He is so handsome, with pure eyes and killing smile. But above all, he has a kind heart and talent. I think every girl would fall for him, and every mom would want their son to be like him!
He can simply look cute AND sexy at the same time.. he's so talented also and just so perfect
He's the most cute and handsome guy that I every sean before and he really good in acting so I really like him.
Ya ya ya I don't even know the 1 and 2, donghae let take the first one, you are the best. Oppa fighting
I LOVE HIM SO MUCH!
HE IS SO HANDSOME AND SO CUTE!
HE IS THE GREATEST GUY IN KOREA!
I'M SO SURE!
He can be very adorable, cute, handsome and sexy at the same time... Pretty much all in one
Donghae is smile angel.. He very babyface and I like attitude donghae for fans
Donghae is super sweet and handsome. I like his smile so much
Donghae is the best. His attitude match his angelic face
Donghae is handsome my sister is having a crush to him!
He is really cute. Definitely his voice is too clear
Because donghae is lovable and very nice person.
He is so handsome and very charismatic
DongHae oppa is the most handsome guy!
Donghae is the most handsome in asia he's not plastic surgery and sm entertaiment said that he is the most handsome in sm town
Jaejoong is a very plastic surgery man in the world so don't say he is a handsome guy he is the very plastic ugly
AND DONGHAE IS THE MOST INFLUENCIAL KOREAN ARTIST IN THE WORLD
MOST HANDSOME AND VERY TALENTED
Donghae is the best. I love him so much
The best boy in the world. Perfect
Donghae is the most handsome member of all time - justindevonpattinson
Donghae oppa... Even he was a little kid he is natural handsome... No doubt.. Because almost kpop are product of surgery... - ferrydiannevarona
His personality really suits his face! He definitely is a looker, but he also has the best personality that makes you love him even more~