Top 10 Tamil Music Directors
The Top Ten
1
Yuvan Shankar Raja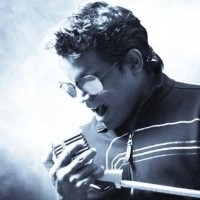 Yuvan Shankar Raja is an Indian singer-songwriter, film score and soundtrack composer, and occasional lyricist from Chennai, Tamil Nadu.
About Yuvan and his music was so freshness and youthful to me..

I'm enjoying his orchestration in many songs and his background score give a life to the movie. Futhermore, his background score/music are amazing and getting awesome feeling..

From the beginning until now Yuvan only have try different music and bgm in his compostion towards his successful music..

Yuvan's dream is to win a Grammy award.. Soon he will reach great heights..
Speechless is the word I have for his music.
His unique stamp in the tamil industry has made people addicted.
His fans, like me... Have our own world in ourselves
He is deep connected in our hearts
And his voice is the only cure for any pain we get
IF MUSIC IS MY RELIGION
YUVAN IS MY GOD
I agree, every music director do his best in the music...but the extreme one is Yuvan's music., it may be melody, rock, pop, folk, classical, western., Yuvan is always innovative and beyond the best. He is soulful composer.
Therefore I say, YUVAN IS THE BEST.
He has given fresh music for Tamil Cinema.. We are used to hear the sound of Ilayaraja which is followed by all current & upcoming composers. Yuvan introduced new sounds different mixing style which attracts youth to old...
2
A.R. Rahman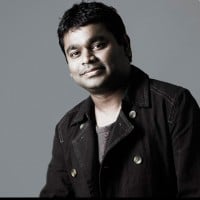 Allah-Rakha Rahman, is an Indian composer, singer-songwriter, music producer, musician and philanthropist.
Is the anything else to say or is there anyone else can be compared to him.. As a music lover, I've listen to songs from malay to English to Chinese to Spanish and Arabic.. But the variety the music knowledge of rahman is incomparable.. Remember went to put audio system in car at Chinese shop.. After plug he just take a cd in my shelf and he ask who is MD I said tamil fil MD arahman he said a.r. rahman he know since from kadhlan. He said no one can mix tunes like him.. What should I say..
A R Rahman is truly god sent, as his name says.
There is no contemporary match to him and will never be.
His every notes, chords, melodies are soulful and can not be described by word. They don't need lyrics, they speak for themselves.
And his voice, I don't think there has ever been a music director in Indian cinema who reached and hit the heights that ARR's voice can touch.
And he is such a humble person, completely down to earth and still going strong.

I'm sorry that the world only knows him for the popish "Jai ho", which is miles away from his memorable songs like "chaiyya chaiyya", "dil se re", "rangeela". Still, it's surprising to see that after so many years of classic songs, he still manages to take you aback with beautiful compositions like "Tum tak" or "Nenje elu".

To sum it up: the 80s belonged to India's music child Ilayaraja, but from the 90s, ARR whizzes it all around the world.
Versatility and his thirst to remain out of the box all the time is what this guy has been doing for years.
And the magic he set in you.. Is there a way you resurface?!
He is the one!
No words to say about his music because new words have to be formed to describe his tremendous music. If words like tremendous, fentastick exatra are used to praise music then it is not proud to him but for the used words
3
Harris Jayaraj
He is a perfect marketer. He understands music beyond a point is all about business. A hit means the producer and all concerned stake holders are happy at the end of the day. Harris by far has been safe bet for big producers. He is talented but when it comes to cinema music he has devised a niche for himself. He might be having certain black marks for copying but who doesn't? Despite that he has given thorough massive hit songs since he forayed. Counting among the legends he is already has a place and veterans like arr u1 too are talented. But choosing harris is for his sound production and quality of sounding. Its ingenious and apart. Trust me after arr harris has best sound. Now santhosh narayanan has it too. But still since I belong to 90s generation I pick harris after arr.
There is lot of music going around the world. But in India there is everything. What I felt is some musicians give music that literally convinces our ears and the music system and some musicians gives music that can purely attaches to the heart and some musicians brilliantly blows away with the arrangement of the orchestra. But HARRIS JAYARAJ is such a kind of musician that he does everything mentioned above. After all we the people have many tastes in the music as we grew up in different atmospheres so I respect everyone's opinion. This doesn't mean that I don't like other musicians but I just go with Harris...
HJ's style and sophistication are unparalleled, allowing him to create a unique niche for himself amidst today's heavy competition. People rave about his melodies but I personally prefer his fast numbers. Uyirin uyire will remain an all time favorite. His countless albums of promising caliber beckoned the next generation after Rahman. Yuvan has some lovely albums to his credit but Harris is a steady provider of chartbusters and his background score is extremely thoughtful, not overpowering, and a blast. His BGMs are more well designed than Yuvan's jarring scores any day. Above all, he takes extreme care to ensure that language is given equal priority as music. His songs have clear pronunciation and he sometimes pens commendable lyrics for his songs as well such as Kulu Kulu. The Telugu audience tends to recognize his prowess more markedly than the Tamils although he has composed more Tamil albums. His Hindi ventures were equally well received in the North. MSV, Raja, Rahman, ...more
The new Trend Setter! King of melody and hamming.
HARRIS JAYARAJ is such a kind of musician that he does everything mentioned above. After all we the people have many tastes in the music as we grew up in different atmospheres so I respect everyone's opinion. This doesn't mean that I don't like other musicians but I just go with Harris...
4
Ilayaraja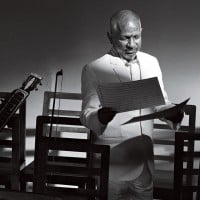 Ilaiyaraaja is an Indian film composer who works in the South Indian cinema but predominantly in Tamil since the late 1970s.
If anyone says there is a music director in Tamil cinema who is better than Raja sir, God wish him well. Raja is the one and only music composer who elevates the movie with his soulful music and his background scores speak even if the characters in the movie are silent. His music is so melodious and soulful that if one is going through an emotional vaccum in life, his songs can bring peace, harmony and meaning to one's life. He is simply a God given gift to not only Tamil film industry but to the whole music world. Raja sir is incomparable. Even 200 years later people will be able to relate to his musical genius.
Raja Sir is the best on this Planet. His songs are futuristic even if you listen them after 200 years. It is indeed God's gift we have such a genius enlighten our lives in such an inspirational blessing. His music is medicine when we feel depressed. His music is everything whenever we feel needy. His music healed my decease of feeling suicidal when times force me to leave this world. Now I thank God for blessing and gifting humankind with such a wonderful human-being, the one and only Iliayaraaja Sir. Salutes to you Sir.
There is no word to express about his music, because I had been brought up by hearing his songs, I fall in love with my girlfriend by hearing his songs only, Now iam living with my life partner by hearing his songs only, I console myself even if my mother is no more by hearing his songs, I just loolabi my child by hearing his songs only. His songs Ananda ragam ketkum kalam from panner pusphangal film, its just awesome, its simply brought in to my school days unforgettable moments. by ARUL DS. Collectorate. Tirunelveli.
He is the only music director in the world who can give scintillating tunes ever through out his life time. Ilayaraja sir is the only music director who's tunes are unimaginable. He is always great.
5
Anirudh Ravichander
Anirudh sucks! Just don't keep on praising his copied songs! He is a bloody copy cat! I'm bored of hearing his music... Always using the same tune and its not different... And his music don't suits for the movie... Copying all his song from English movie... Be aware of this and just don't keep on prasing him
ANIRUDH is my idol
Before he came to the industry I did not have any thought for music. Just listen and forget.
After 3, I became a Devote to music.
Now after oh penne song from vanakkam Chennai, I had a turning point in my life.
Now music is my ambition.
Tnx to Anirudh.
I started composing song of my own.
You can check my page in Facebook
# Squad SJB
Anirudh Ravichander is one of the best music director in the world...
He was an young spirit and makes people to adict for his songs and bgm
He is also called KING OF MuSIC and ROCK STAR.. He ha more fans in tamil industry and He was the solo king in malaysia there is no competition only anirudh
Anirudh Ravichander is the best music director in Tamil. He is the blockbuster hitting machine. His first song hits as the India's first 100 M song. He is the No.1 music director in South India.
6
G. V. Prakash Kumar
G.V Prakash sir I love you so much, you are a Pain Killer. I am no words to tell about your Songs, they are AWESOME. I love you acted on the movie Darling. Soon you will come in the 1st place of Top 10

All the Best!

YOU ARE AMAZING!
Every one says that they love arr harris jayaraj anirudh. But I really love g v prakash'S music than other and if I am a director I will chose g v for my movie for sure. You're the melody king and I want more better songs from U. I'm really a true fan of yours
G.V.prakash music is really different and intresting. He is my favorite music director. If I get a chance to direct or act a movie I will choose gv prakash kumar as music director. The one and only melody king. Really he is the best in Tamil
Great Young musician G.V.Prakash.What is the secret behind your talent.You are so beautiful your acting is also so beautiful Your music vera level.I Want you to be the top I think that you are the best music director G.V.Prakash all d best for further music's in your life in film industry
7
D. Imman
He is a very good singer and composer... Next number 1 music director is imman; your songs are very amazing.
D imman is the most underrated music director in tamil. He deserve at least 2 and position.
Hi,
Imman create a new instruments in music. He is always best in Tamil industry. I like your songs
Proved again in 2012. Wait & watch coming years.
8
Devi Sri Prasad
Devi sir your music is awesome and no one can give rocking music like you sir. He gives very good music in telugu and Tamil. And I hope you will be the top most music director for ever
He is only give best music ever and any time any movie in India and world also. He should be at top place in this list..
Rock in the Tamil music
He is also rocks Hindi
9
Vijay Antony
Should have been given place in top3 but I don't know how rankings are given but he is still a rocking music director who took Tamil music to a great extent than any other even internationally. Songs like nakku mukka and athichudi are best examples
Very very beautiful music director... Good music and acting. So much Vijay Antony sir...
Should have been given place in the top 3. There is no one who can hesitate his music and also the best music director Tamil cinema has ever seen. His famous hits nakku mukka and athichudi are the best examples
Good music director. Awesome work in salim
10
Vidyasagar
He is master.., His music is beyond the words
Sir vijay film work with one of the different music next vijay film multilevel music
I love all his songs
The Contenders
11
M.S.V
He was the trail blazer in the Tamil film industry for music. He gave a new definition for light music and is rightly called Mellisai Mannan King of light music. He has given the most variety in tamil film music. Based on which all later compositions came into being. Undoubtedly a trend setter and king of film music. Using western classical in Tamil songs which is unique to his compositions which is also being adopted by A R Rahman.
A musician beyond compare. Ilayaraja is monotonous while AR is all noise. The lesser said the better for others
Anyday the best you can hear. Gives life to lyrics, emotions and brings out the best from any singer.
His music was perfect for his generation...
12
Hiphop Tamizha
Aadhi is a very inspirational and motivational. His songs make a lot of depressions in everyone's hearts! Having interest in songs of both-English and Tamil is a very highly appreciated thing. His true life experiences is the best teacher in life. He tells us the importance of struggles and even FRIENDS! Hoping to meet you one day anna! I'm a seventh grader, love from Dubai!
How many of you agree that Hip Hop Aadhi has more mens as fans while most of the ladies are the fans of Hip Hop Vaisakh. Any way they both are brilliant musicians and are two legendary Indian rappers. Appreciating Jeeva Beatz too.
Hey Vaisakh, you rascal you bastard why are you killing us with your music. can't live without your music
got addicted like a drug to your magic. Love you so much...
He is a best actor and musician in film industry. And I am a big fan of him.
13
Mani Sharma
Good in melodies
14
Santhosh Narayanan
His Music is totally different to Tamil cinema. On par with international standards..
Just wait for few more years santosh is going to rock Tamil cinema with his new kind of music. I'm a fan of both u1 and arr but santosh music is out of the box thinking
Am care about other musicians #santhosh creates a new trends in his music for new genration#get popular soon#tallented musician!
His understanding of the listeners' needs is par excellent.
15
Santosh Narayanan
Santhosh should be in front of this rating... Just listen to his new album cuckoo it's amazing and brought the feel of yuvan and god illayaraja's music...
Crazy is an understatement for his music. His I think after ARR, Santhosh and Imman are here to save the Tamil industry with their freshness and innovative orchestration
He is a silent killer... Wow what a music in pizza
He is excellent music director and he has unique talents in music world
16 Deva
17
SA Rajkumar
Best for melodies
18
S. Thaman
He makes just few films but he done better.
19
M.Ghibran
Good music director... Lovely songs
My most favourite and changeless music director
Enthaaraa...Enthaaraa... Is my favourite song
20
Srikanth Deva
Good music director
Mass in local songs
21
M. S. Viswanathan
A great great musician of India who tried all the experiments in music! And a man who passed away without any honour from the Indian government! And what not in his music is there in the other musicians of the world? Nothing will be the correct answer!
22 Sathya
23
Nivas K. Prasanna
Awesome music in zero movie...
24
Aadhi
He is a rock star
I will support
25
Karthik Raja
Karthik raja! he is the prince of music.. His songs from the movie grahan..! it's mind blowing..! But our Tamil industry bastards don't give any chance for talented people.. Caste dominates talent! Karthik raja is heavenly!
He is also one of the good composer. He can prove them on a right time in an future.
PSearch List