Top Ten Greatest South American Soccer (Football) Captains of All Time
The greatest captains are associated with leadership, experience, decision making, commitment and diplomacy. They are able to motivate and inspire their teammates. Some of them are not necessarily the best players on their teams but they are remarkable in their own right.

Club captains and national team captains are eligible.

The Top Ten

1 Diego Maradona

Best player ever. No doubt.

2 Sócrates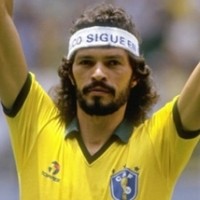 His doctorate in medicine and his political awareness earned him the nickname "Doctor Socrates". Sócrates became the "symbol of cool for a whole generation of football supporters". He was a key member of the Brazilian national team of the early to mid-1980s. Jonathan Wilson said that "Socrates was the brain of Brazil. He might not quite have had the flair of Zico, but he was the central intelligence".
Sócrates played for Brazil for seven years, representing the nation in two World Cups. He captained the team in the 1982 FIFA World Cup and even though they did not win, the 1982 squad is considered one of the greatest Brazilian national squads ever.
3
Obdulio Varela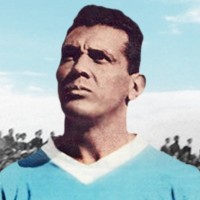 He was a Uruguayan football player and captain of the Uruguayan national team that won the 1950 World Cup after beating the hosts Brazil. Before the match the Uruguayan coach told his players to adopt a defensive style. When the coach left the room, Varela told his teammates to do the opposite and finished his speech by telling them how to ignore the 170,000 Brazil fans in the stands: "When you come out to the pitch, don't look to the crowd, those on the outside are of wood". The speech played a vital role on his teammates, who played without fear although Sweden and Spain lost by a large margin against Brazil in the previous matches.
Additionaly to those mentioned for the legendary World Cup final of 1950, I clarify that the official attendance was 199,854 people, the highest in football history.
4
Lionel Messi
Best player makes the best captain.
5
Daniel Passarella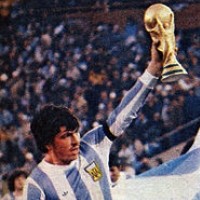 Daniel Alberto Passarella is an Argentine retired footballer who played as a centre back, and former manager of the Argentina and Uruguay national football teams.
A World Cup winning captain (1978).
6
Jose Nasazzi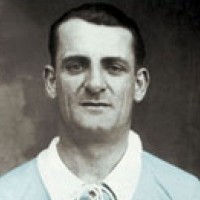 Nasazzi was not a great player and a born leader. Nicknamed "El Gran Mariscal", or 'The Great Marshal', Nasazzi first made his name on the international stage leading Uruguay to gold medals at the 1924 and 1928 Olympic Games.

When the inaugural World Cup was arranged to take place in Uruguay in 1930, the hosts won under the leadership of Nasazzi.
Nasazzi was a great player : best player of the first World Cup (1930) and two Copa America (1923,1935).
Great leader but Hector Scarone was the greatest player (regarded as the best player of the midwar years).
7 Ronaldinho
8 Neymar
9
Pelé
His talent as a player was much greater than his leadership skills and he was somewhat a symbolic captain. But I guess his brilliant performance was inspirational.
10
Willington Ortiz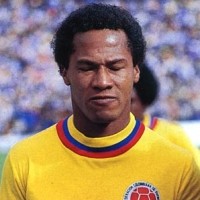 Willington José Ortiz Palacio is a retired Colombian football player. He played 49 times for the Colombia national team scoring 12 goals and is the top Colombian player in the IFFHS's rank of South American Player of the Century.
He was captain of Colombia's Selection where he played from 1976 to 1986.
The Contenders
11 Cafu
12 Juan Roman Riquelme
BAdd New Item