Top Ten WWE Theme Songs
The Top Ten
1
Randy Orton - Voices
Orton is great as his theme song. I love it.
By far the best I have heard. I was all for cena but Orton's song actually makes you cheer for him.. whether or not you like him
Randy Orton's song gets everyone pumped up when it starts playing. It's epic and it's so dramatic. When Randy orton slowly walks out to this song, it just makes everything seem much more legendary!
Ho! What a song
The best theme song ever
It tells about the current world the things that are going on and how the people are in their world their thinking and imaginations
It is really suitable for The Viper
So it is best theme song in whole World Wrestling Entertainment
2
Triple H - The Game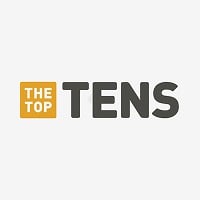 Paul Michael Levesque, better known by his ring name Triple H, is an American semi-retired professional wrestler, corporate executive, and actor.
Great song for a warrior like Triple H aka the game! This song representing him at all
I agree. This is the best ever song than the songs above.
The best ever song in the world is this. None of the above song are as awesome as triple h's song.
Randy Orton theme song, never was so interesting for be at nombo 1
3
Edge - Metalingus
This song is just awesome, really great theme for a really great wrestler.
This song is addictive an electrifying! The beat is sick and the lyrics are so good. You have to be insane to not love this song!
Metalingus really fit the name of the song well. It was a burst of energy that could get anyone hyped, imagine having to be the guy who gets to come out to that song through a cloud of smoke as the pyro blasts off behind you.

Edge definitely made a right call to bring this song as his entrance when the band was just starting out, and it could be argued that Edge helped bring Alter Bridge to a larger audience. Years later, and the band is not only kicking hard, but has been one of Alternative Metal's best acts in recent years with Fortress being widely acclaimed and The Last Hero having charted in the Top 10 on the Billboard 200.

If you enjoy Metalingus, you'll enjoy Alter Bridge.
And if you enjoy Edge and have not been keeping up with WWE in recent memory, you may be glad to hear that whenever Edge makes a special appearance, he still comes out this tune after over a decade later. - BloodyThunderX
Absolutely great song with a great wrestler and my personal favorite. Too bad his legendary career was cut short with consistent injuries. Who agrees that Edge was great, but if not hurt, he would be more than just a 4 time World Heavyweight Champion?
4
CM Punk - Cult of Personality

HEY! WHAT A SURPRISE FOR ME. NO COMMENTS YET?
THIS IS THE BEST WWE SONG EVER.
LISTEN IT VIEWERS, THEN YOU WILL FIND IT WHY THIS SONG IS
"THE BEST IN THE WORLD"
Oh come on, surely this deserves to be in the top 10..
This was my favourite song before it was CM Punks entrance. But then my favourite wrestler got my favourite song. But it is not for that reason. The reason why it is the best ever is because it really does solidify punk it is him he is the cult of personality. No theme ever has completely 100% got it spot on like this song did.
CENA SUCKS his song is crap I can't believe it's over CM Punks theme song I love it especially the beginning with the guitar it really fits his personality (get it)
5
CM Punk - This Fire Burns
killswitch engage fits CM Punk perfectly. this should definitely be top 5.
This gets my vote. Love Killswitch Engage. Also, it fit Punk so well - KingSlayer93316
This Fire is WAY BETTER than Cult of Personality. Punk should of used to this them song instead of Cult of Personality.
this song is so mad! this song is my fav from killswitch engage! it so undderated
6
Chris Jericho - Break the Walls Down
Break Down the walls o Jericho!
Steve Austin and jericho are my favorite - Ananya
THIS IS A AWESOME THEME
Fits the wrestler perfectly and the titantron entrance compliments it perfectly.
7
The Rock - Electrifying
Hit miss a man what the rock is cookin al I know what the rock is cookin and he's cookin some real sexyness inside him his theme song is like the best from any other superstar I know I hope the rock is wwe champion again and kicks john cena;s ass
Wow The Rock Is The Most Electrifying sports Entertainer ever in The Wwe History Doesn't Matter if his song is No. 1 Or Not
The rock best in the world... Hay this month what the rock is cookin...
This should be ranked 1 because it has excellent beats and this song suits the rock very much it contains his most popular catch phrase "HIND THIS SMELL WHAT THE ROCK IS COOKING."TEAM BRING IT
8
The Undertaker - Rest In Peace
The bell ringing is ominous. Part of what makes it such a great theme
It's the best music ever... It is just as legendary as The Undertaker
Creates a true sense of disquiet in the pit of your soul.
I got messed up, that this song is at no. 12, oh come on, you guys just ruined it, so retarded mind, voices is in top, and Brock Lesnar's pain at 9, truly this is a PG ERA, the song which chills out everyone's spine and almost give you a heart attack is REST IN PEACE, words itself suggests
9
Kane - Slow Chemical
The wonder of the world is gone and old for sure
All the wonder that I would have found in her
As a hole becomes another strike to burn
An old flame returns

Every intuition fails to find it's way
One more table turned around I'm back again
Finding I'm a lost and found when she's not around
When she's not around
I feel it coming down

Give me what I could never ask for
Connect me and you could be
My chemical now
Give me the drug you know I'm after
Connect me and you could be my chemical

When everybody wants you (the chemical of your soul)
When everybody wants you (the chemical of your soul)

Slow and
Everybody wants you
So slow and
Everybody wants your soul

Give me what I could never ask for
Connect me and you could be
My chemical now
Give me the drug you know I'm after
Connect me and you could be the chemical

You could be the chemical
You could be the chemical
You could be the ...more
This was such a good theme for Kane. It was so sad when they got rid of it. - KingSlayer93316
Best theme ever!
I'm so glad they put lyrics in a kane theme
10
Hulk Hogan - Real American

Not just best wwe song but best song period
Anyone who doesn't vote for this, didn't grow up in the 80's!
Been a fan of Hogan's since childhood. His Real American theme song is true American. If you don't like it? Then you're not a Real American.
Come on people this song made us feel for our country best ever, I am a real American fight for the rights of every man awesome
The Contenders
11
Sheamus - Written On My Face
I want the Lobsterhead to come back as Sheamus's theme song in 2020
An apt song to a deserving wrestler...
The great white is indeed has the best theme song in WWE history. He is one of the best wrestlers in WWE history. He is one of the best young wrestlers born. He has the best moves in WWE. He is the most dangerous superstar in the WWE. He has defeated stars like John Cena, triple h and randy orton.
This song is great. However, his 2015 song is so much better. I happen to like Sheamus now, but even if you hate him and/or find him boring, it's pretty hard to deny that his new song is awesome.
12
Brock Lesnar - Here Comes the Pain
Best Theme In WWE - subhashsahu
Awesome and stunning theme
Best theme song In WWE just Like him Like beast. - subhashsahu
Brock's theme song should be on third
13
Stone Cold - I Won't Do What You Tell Me
Like it very much
Crowd silence...Glass shatters...crowd goes insane
don't cry
1st place
14
Christian - Just Close Your Eyes
Wow! 15?!?! He has a amazing theme song and his actual past which is a really nice theme song!
"Decieved by my eyes, and all I was told I should see, opinions not mine, the person they taught me to be. " Honestly, I'm not a huge Christian fan, but this song kicks ass and could easily be played by itself on the radio instead of a walk up song. This song is really deep, it talks about shutting out everything that people tell you to do, or say, or be, and finding your own path in life, instead of one that others have paved for you.
Great song and also a great wrestler how could you not love this song I mean seriously it's amazing plus the waterproof blonde version is good too
This should b actually no1!.. Don't just look whose theme song it is, but just hear the song and vote it!.. Then comes metalingus l8r voices according to me
15
Stone Cold Steve Austin - Glass Shatters
No one on this list had a bigger/louder pop than when the glass shattered, and all you see is Austin flapping his gums walking to a bad ass tune
When you heard that glass break the goosebumps popped cause you knew it was ON!
When the glass shatters, it boosts the cheer for stone cold steve austin as it is so damn good for a sudden comeback
GLASSES BROKEN WITH BEER
16
John Cena - Word Life
This song is totally my style I've got it on CD and I know some of the rap its 100 percent better than my time is now WORD LIFE RULES my fave theme ever! 111 - benq
This song is the best one and kinda better than time is now
Gangster rap meets a hard working white collar superstar. The way it should be
The song iam writing to is the best song I have ever listened
17
Rob Van Dam - One of a Kind
Should be top ten greatest theme song after benoit and bret hart
Should be on top... It actually suits rob van dam... Perfect for a wwe superstar! ROB VAN DAM THE BESTT!
It says in his song he's one of a kind
Is a coolest song
18
Evolution - Line in the Sand

Nomber one please!
19
Batista - I Walk Alone
Such a sick track it fits Dave so well!
Definitely a Great entrance like two Machine Guns and a great soundtrack that clearly says that he is a lonely superstar on WWE (I Walk Alone), one of the most intense and great superstars of all time..
What?! THIS SHOULD BE IN THE TOP 5.. IT GETS ME HIGH
Why isn't this higher Batista had such a awesome theme put this up in the top 5 or something this should be in the number 3 spot and John cena's crappy my time is now is higher this that is bad
20
Kane - Out of the Fire
Good theme song to go theme fire
This should be in the top 10 - SoloPotato
Beat everyone
scary
21
DX - Break It Down
It's the best of all time
It's the best song in the world
Are u kidding me? Take it to the top 3 at least
This should be in the top 5 's
22
Chris Benoit - Whatever
Should be in the top ten at least!
Probably the best theme in my opinion
His theme always gives a chill down my spine. - UltraGamer
It should be in top 5!
23
Jeff Hardy - No More Words
Time has come and gone for words
Should be number #1!

Endeverafter truly did an amazing job on this piece of art.
1 of my top 3 theme songs - adamsrobert501
You knew when you heard this that people would start flipping out. - ClicheUsername69
24
Randy Orton - Burn In My Light
Best song in the history of WWE/wwf, it just makes you feel epic and it should be first ahead of voices. legend killer forever.
Everybody forget that epic song because of 'Voices' :(
If only there were more legends for Randy to kill. :( I wish he could return with this theme and his old gimmick again...
Me to he is the best and if I had won thing to say it would be I love him and his themes.
Should be higher.
25
Gangrel - Blood
Gangrel, need I say more?
Good entrance... fire comes
26
Goldberg Theme
Nice beat. Nice entrance. Perfect for a man like goldberg
He's thr man.and if you haven't figured that out you are Next!
27
Bray Wyatt - Live In Fear
The 'mania 30 entrance was awesome.
Awesome
28
Eddie Guerrero - I Lie, I Cheat, I Steal
RIP Eddie, your memory and your theme will live on forever in our minds!
VIVA la raza I lie I cheat I steal
Love it...provokes me to lie cheat and steal
29
The Nexus - We Are One
This song would be making each and every listener speechless just like me. So, no comments.
I like the song, but not the nexus
I like this song but I think it would be better if it was for the sheild
30
Triple H - King of Kings
Bow down to the king
Best song king is reyal king oniey one of one is tripal h
31
Wade Barrett - End of Days
Awesome song! Don't see Barrett hear this song its awesome
1st version wasn't that good, the 2nd version was great.
The 2nd was the bezt wish he sticked with it
I like the corre one I didn't like the one at the 2011 royal rumble
32
Zack Ryder - Ohh Radio
All THE broskis out there who like this song Then your agreeing with me Well WOO WOO WOO you KNOW IT
It perfectly fits Ryder's character and is honestly one of the most underrated themes, in my opinion.
Top class can't believe its 24th though
I love love love Zack Ryder he is so awesome
33
Vince McMahon - No Chance
YOU'VE GOT NO CHANCE!
34
The Miz - I Came to Play
1. The Undertaker - Ministry
2. "Stone Cold" Steve Austin - I Won't Do What You Tell Me
3. Triple H - The Game
4. The Miz - I Came to Play
5. CM Punk - Cult Of Personality
LOVE THIS SONG. SUITS MIZ SO WELL AND IS JUST EPIC!
AWESOME I CAME TO PLAY. It is the best song in WWE history suites him very well if I say so myself - FREEKILL720
This song is awesome like the Miz
35
Rey Mysterio - Booyaka
This is the best theme song ever I listen to it every day
Best song.. Should be in top 10...
Great song and he even sang it him self
My world best wrestler rey mysterio
36
Alex Riley - Say It to My Face
Whoever doesn't vote for this is crazy. Alex Riley may not be the most well known wrestler but he has the best entrance
Alex riley's theme song is better then miz's theme. Miz can cry all he want be alex riley is better then him. Now that something everyone should know - trentbaretta25
37
Kane - Burned
Kane always looked so cool and badass walking down the ramp to this theme, ready to kick some ass and cause destruction
How's this song on no.29 this song should be on at least top 3 this is the greatest theme song of wwe of all time and Kane is also a legend and my favourite wrestler too
Kane is a tall and strong and sometimes want to set people on fire but I love him
How is this song on No.29 this song should be on number 1 this song is scery as hell love this song and the big red machine Kane
38
Shinsuke Nakamura - The Rising Sun

This is the best song
This song is so catchy! It is also perfect for Naka's personality.
Amazing japanese anthem
Shoukd be much higher
39 nWo - Rockhouse
40
Matt Hardy - Live for the Moment
When I here the opening, "OH, YEAH! " I know it means good times
Why isn't this higher this is better than most of the songs higher than this
I could slam a tornado
I love Matts Theme Song. Wish He Was Back
41
Stone Cold Steve Austin - Hell Frozen Over
The new one sucks, this one is good because the low riffs - SoloPotato
42
Cody Rhodes - Smoke and Mirrors
You are star dust
Should be in Top 20
43
The Undertaker - Dark Side
Badass theme from 1998
44
Shinsuke Nakamura - Shadows of a Setting Sun
Nakamura's original theme was amazing but then this version just blew it out of the water - Wilson316
45 Christian - At Last
46
Seth Rollins - The Second Coming
Seth rollins should get some respect from His theme song
Seth Rollins is still awesome
Better most than these
Awesome song is stuck in the Netherlands and I am ishaan your friend.
47 Reverend Devon (D-Von Dudley) - Eyes of Righteousness
48
Chris Jericho - King of My World
Really this low
49 New Age Outlaws - Oh, You Didn't Know?
50
Daniel Bryan - Flight of The Valkyries
Do I like your them song yes yes yes yes.
Do I like your yes yes yes thanks from India
Yes yes yes
I love you Daniel.Your a the top of the list.YESYesyesyesyesyes
PSearch List