Top Ten Mobs That Should Be In Minecraft
The Contenders: Page 5
81
Basilisk
But its not poisonous and it doesn't look-kill you
V 2 Comments
82
Elite Zombie
They would be stronger faster tougher and smarter then a regular zombie
83
Yeti
There is the Alpha yeti
84 Zombie Iron Golem
85
Night Walker
It is a being that allows you to make dreams a reality. She appears with the moon.
V 1 Comment
86 Goblin
87
President Obama
At first, I thought it was a stupid idea, but it would make Minecraft weirder, so YES!
V 1 Comment
88
Squid Man
A man who can be crafted: human head at bottom and squid at top. Will be great for a mod.
89 Bacca
90
More Silverfish
Yeah sure we got the endermite, but that silverfish/endermite relation ended (laugh out loud) fast with the redesign. Also Silverfish are cool, and I think Silverfish that come out of diamond ore would look cool.
91
Poop
It has eyes and goes around defending players from hostile mobs! YEEES!
V 3 Comments
92
More Mammals
Stuff like chimps elephants prairie dogs bears mooses OHH BIGFOOT I NEED TO STOP WRITING WHY AM I STILL WRITING hold on a minute (um excuse me bigfoot I'm trying to add you into Minecraft so wait a minute) now where were we oh yes! Bats... with... Rabi... Es umm oook - polipoop
V 1 Comment
93 A Hobo
95
Giant Skeleton
It's a giant zombie except a skeleton
96 Laval
99
Cthulhu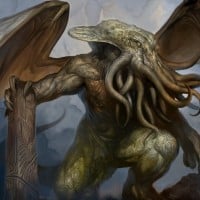 PSearch List
Recommended Lists