Best Songs from Tyler, the Creator's IGOR
Not_A_Weeaboo
The Top Ten
1
A BOY IS A GUN
My personal favorite on the album. The chill beats with chill lyrics is just perfect. - Not_A_Weeaboo
Don't, don't shoot me down - Mcgillacuddy
I played this song repeatably when I heard this for the first time by myself, and I love the analogy of a boy being a gun. A gun can make you feel safe, but at the same time, it is rather dangerous to use it. - BurnAux
I love the chill vibe of this song, it's great - ArtisticLuna
2
EARFQUAKE
When I heard Playboy Carti and Tyler doing a collab, I was skeptical at first since mumble rap doesn't really go hand in hand with r&b singing. However Carti's verse actually went really well with the song. - Not_A_Weeaboo
Way better than boy is a gun mostly cause boy is a gun's vibe sucks and the beat is trash earfquake was a joke but a great joke
DON'T LEEAVE
IT'S MY FAULT - ArtisticLuna
3
GONE, GONE / THANK YOU
6 minutes of lighthearted joyride. - Not_A_Weeaboo
My love's gooone
4
WHAT'S GOOD

A more hardcore song from the album, What's Good was a good memory lane down Tyler the Creator's 2015 album Cherry Bomb. - Not_A_Weeaboo
5
IGOR'S THEME

6
I THINK

The vocals are so good!
My favourite on igor for sure
This should be top 3 easy. Arguably the best song on the album! - DMacLean15
7
PUPPET

Say what you want about Kanye and his narcissistic personality. His singing is great on this song. - Not_A_Weeaboo
8
ARE WE STILL FRIENDS?

9
NEW MAGIC WAND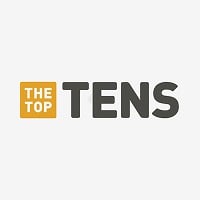 10
RUNNING OUT OF TIME

The Contenders
11
I DON'T LOVE YOU ANYMORE

12 EXACTLY WHAT YOU RUN FROM YOU END OF CHASING