Best Actors In Malayalam
The Top Ten
1
Mammootty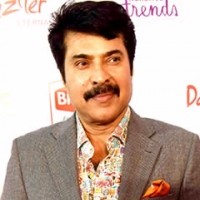 Mammootty is an Indian film actor and producer best known for his work in the Malayalam film industry .
Mammootty, by nature he is a Method actor. He proves his passion, charisma and flexibility in films. His transformation from self into characters give him much an outstanding performance in Screen. He grace with his physical and vocal ability to create a character beyond our imagination. The gravity in his acting mark him as an entity.
Mammootty can be considering as the Greatest Actor ever lived. He can compare with worlds great actors. He have the capability to stand along with them or even went beyond them, as an entity.
Of late people started calling him "The Face of Indian Cinema". The much acclaimed megastar of mollywood is the only person in India if not the world who can rightly hold on to this tag. Apart from the the innumerous awards he has bagged, he has adorned almost all the faces in various strata of a Keralite (Native to the state of Kerala, from where he hails) and has stretched further into Telugu, Tamil, Kannada, English and Hindi movies. He has spoken around 19 different dialects of Malayalam covering the entire state of Kerala, the Indo-Britain English and other foreign languages not with ease, yes, but with effort drawn out of passion. He has leveraged himself to the most to bring out the best in him. With much pride, I can proclaim and vouch for Mammooty as the best actor in India and the best method actor in all over the world.
Though he is not choosing much performance scope films, he is doing the best whenever there s scope...
Mammootty our mammokka
Is the God of all characters in film
He. is the ultimate star in the world
No one can do the characters he had done
He is the God and King of the mollywood
There is no competitors for MAMMOOTTY
He is the one of the prominent actors in the world
Only One from Mollywood to gather 3 national awards
He has more number of celebrity fans in Mollywood
No one can defeat him
Padmasree Bharath Double Doctorate Advocate Face of Indian cinema Megastar MAMMOOTTY
2
Mohanlal

Mohanlal Viswanathan Nair, better known as Mohanlal, is an Indian actor, producer and occasional singer best known for his work in Malayalam films .
Mohanlal the most refined product of malayalam film industry.. And with no doubt the most terrefic actor in Indian cinema.. He actually came into cinema as negative character but his talent made him the superstar of malayalam film along with mammootty.
The acting course at FTII, Pune shold be revised with the addition of a new topic "Lalism in Acting". Because he is the only natural and talented actor ever produced in the country with spontaneous acting ability and even reflecting the charecter in his minute body languages...
"He has an amazing ability to just be the character and not play the character"-Mani Ratnam.
What you think. Mohanlal is the worlds greatest star in entire universe. Worthy successor to the god even the great mighty actor will bow
One of the most talented and the perfectionist Actor the world had ever seen. No doubt he is the one and only Real Super Star Malayalam film Industry had ever seen. He is an Actor of 360 Degree and the Ultimate Actor of Indian Film Industry. One another actor whom we can compare near to him is only Kamal Hasan. Also he is the only Malayalam Film Actor of whom Malayalees accepted and loved world wide for his Magic Perfection Acting skill.
3
Prithviraj

Prithviraj Sukumaran, credited mononymously as Prithviraj, is an Indian actor, playback singer and producer best known for his work in Malayalam films.
Oh no what can we say about this great multi talented superstar. Prithviraj has an abilities which other actors has not. He has capability to do any type of roles. he will be in the top in upcoming years. Thanks to god to giving this star In malayalam industry
The rising star and leading Youth icon with 2 state awards for best actor & National award as a producer 4 indian ruppee the best feature film... He s only 31 now... And he s far above than other leading actors... The angry Young man of South Indian Films...
Young charming actor
Handsome
Talented
King of Malayalam film industry
Muli talented actor who can carry all characters like stylish hero, villain, ordinary man etc.
Great king pritvi should be in the second place as he as lot of talents with him
2times state award winner. It's a difficult job for a youthstar to survive in film industry but his abilities and skills made hum to be in industry very actively gpr more than 12 years.
4
Dileep
I like Dileep as a character. He's always funny and know's when to make everyone laugh at the right time. He also know's how to say emotional things when the time is right. I also like him because he's funny just like I want to be like. Good luck in your future films and roles.
Dileep ettan the real hero.. The one and the only actor in malayalam who had done a lot of variety roles.. The hero of the masses as well as the family audience love him..
Characters is not a problem to this actor. He is ready for do any characters in without any mistake. So he is a good actor in Malayalam filim industry.
He has the ost veritality and can do anything like mohanlal and kamaal hassan he is the best in the world at what he does
5
Dulquer Salmaan

Like father like son. He is the most promising actor Malayalam Film industry has seen in the recent times. He is just getting better with each of his films and he has the looks to die for. Definitely the best in the young era!
Next superstar of mollywood after mammootty and mohanlal.
His style of acting.
Versatile actor.
Stylish actor.
Most fans in kerala
Youth star
Trend setter
Crowd puller
The king actor of new generation who knows only acting. This films are the best of 2012
Greatest actor in the Malayalam industry. Just see Kali and Charlie to get the visual proof. His expressions are really natural and it doesn't appear faked.
6
Fahadh Faasil
Very natural and talented actor with huge potential; an actor Malayalam industry has lots of expectations after Mohanlal.
You r so handsome your peace acting is good in Bangalore days. All the best for your upcoming future. Wish you happy new year to you and nazriya
What an amazing acting he just gave lively ness to shiva das character in bangalore days. Loved his acting.
Fahad sir I don't know much abt you since am viwer of telugu film industry but I do support you because of only single reason that is NAZRIYA JII she is a wonder full actress winning 13 awards nearlyw in one year. Since she supports you will alsodo the same
7
Nivin Pauly

Nivin pauly is such a natural actor. He can act both serious and comedy roles with ease. His film Hey Jude.superb movie.His dedication level is awesome. His new movie kayamkulam kochunni he amazed the audience. He is wonderful. At his younger age he acted a father role. Which was also amazed. He is a versatile actor according to me. Love you Nivin pauly. My ambition also to become an actor.
He's obviously a great actor and he has the ability to make people laugh through acting which I personally believe is a quality that an actor needs the most.
Superb actor in Malayalam film industry who have greater dedication and my favourite film of his is action hero biju and I think no other actors can't make this film much better than him.
Nivin pauly is the youth sensation in molly wood. He changed trend set in youths in Kerala. he has lot of girl fans & family audience it became him as Janapriyanayakan'. he has most fans audience I outside Kerala...
8
Kunchacko Boban
Awesome selection of films and he is performing well in his every film too.
I like him very much because he is having a good personality
Excellent actor in Malayalam film industry
He is the one of most handsome actor in malayalam film industry
9
Jagathy
He is one of the brilliant actors of the malayalam industries and he play any role. I really enjoy his movies.
No replacement for him in malayalam film industry.
He doesn't act, but simply he live the situation
Jagathy sreekumar is the best actor (not hero character) in Malayalam film industry.
He is the pearl of malayalam film industry
10
Thilakan
I think he is best actor in this Universe, no one can come near him. It makes you feel real when you watch his films. No one can ever fill his space in film industry. We will always miss him
To handle a father's role in malayalam cinema no one can as much apt compared to Tilakan... Current mega/super stars got this kind of a position in publics mind due to the effort of this actor too...
Thilakan should be in top 3. Prithviraj shall be after 10. This list lost its trust when you put Prithviraj and Nivin Paul in top 5
Most versatile and genuine actor
The Contenders
11
Suresh Gopi
One of the finest actors of mollywood, the only one who gave a competition for both Mohanlal and Mammoty. Should be placed in the 3rd position. Superstar of Millions.
What Suresh Gopi sir is in the 13th rank?. What a stupidity and non seance is this. Suresh Gopi is one of the milestone of malayalam cinema. When we study about him you can understand what is his role in malayalam cinema. So don't be partial to your hero and be do like this list sincerly. Thank You.
Suresh Gopi is the best action king of Malayalam film Industry. No one to replace him for his role as the protector of truth and justice yet!
He is god of Cop roles, prefect dialogue delivery. Amazing body language.
12
Jayaram
He is a real star of the masses. But unfortunately he didn't get the recognition he richly deserves. Who has not liked his films? Almost everybody likes him and his acting. Very cheerful and spontaneous. He never projects himself much through the media. Perhaps that may be his weakness. He should go ahead with positive attitude and do his best. Rest will be taken care of by the masses.
In my school days, l used to see the films of jayaram. Jayaram's films made me happy during that days. If l take a film, it will be with him. He is the ever green super star of malayalam film industry.
Evergreen superstar of malayalam cinema who give maximum no of superhits n megahits...
Jayaram should come in the 3th position.After Mohanlal and Mammootty there should be Jayaram. King of Malayalam film Industry
13
Allu Arjun

Allu Arjun is an Indian film actor who primarily works in Telugu cinema. After playing as a child artist in Vijetha and as a dancer in Daddy, Arjun made his adult debut in Gangotri. Arjun then appeared in Sukumar's debut film Arya.
Allu arjun is the number 1. He has excellent acting & dancing skills
He is good dancer and good actor, I like him
Good actor and excellent dancer. I love his dressing and style
His talent is unstoppable and real star

Indian stylish star
14
Indrajith Sukumaran
Most talented but unlucky actor ever in malayalam... Among superheros after mohanlal and he should be there in no 3 but no fans power and super hit but highly talented... His brother prithvy can't stand infront of him in acting
He is talent actor
Great...nice actor
He's a legend
15
Jayasurya
He is a terrific actor. One of the best in malayalam currently. Very natural with his acting!
He is already a super star with it's acting the versatile super star of Malayalam industry
He's extremely skilled and best among the young stars of mollywood! Future superstar...
Future of Malayalam cinema. More star value and talent than other youngstars.
16
Jayan
There is no doubt that Jayan is most influential action superstar in Malayalam cinema. In 1970s jayan was most successful and entertaining actor. Those times he was great body pioneers.
Jayan was
Greatest banking star
Greatest bodybuilder
Greatest and successful superstar
Brave actor
Powerful fighter
Most influential action superstar
Most handsome man
Most unique Indian actor
Most admired Indian actor
Jayan was superhero and have good qualities
1. Good human being
2. Great son
3. Jayan was Brave and intelligent actor
4. Greatest stunt actor
5. Finest action superstar
5. Most popular bankable star
Jayan was highest paid actor.
In 1970s Jayan was leading star and first macho hero.
Jayan is rising star in Malayalam cinema
Jayan was born in travancore 25 july 1938. He was only finest greatest influential and brave actors, iconic leading superstar on malayalam film industry. He was first action hero in south Indian cinema history. He holds record of action heroes . He is most handsome actors a good looking glamorous . He was highly popular stunt actor. He was most successful superstar in south Indian cinema. I am big fan of jayan. He is ultimate evergreen romantic superstar. I am saying jayan is greatest action heroes in Indian cinema. He is world famous actor. He is megastar. He has received accolades and prizes. He is megastar. He is first malayalam king. He is south indian hero. If he alive today he has 82 age. Tribute to south Indian hero jayan. He is great human being like prem nazir
Jayan the original don and sehanshah of Malayalam cinema. Jayan was born in 1938. He was an Indian actor, naval officer, stunt performer, and 1970s style icon . He was the first and best action man in Malayalam cinema. He was the most first glamorous hero and rising stars in mollywood . Jayan is most commercially successful superstar to date in 90%. Jayan is widely regarded as one of the greatest , successful and most popular malayalam actors. Kolilakkam the tragic end of a greatest action man Jayan was very sad. Jayan was most powerful actor in 1970s. If he was in hindi films all hindi actress like hema malini and rekha like his glamour. Jayan is iconic hero in mollywood. In the world cinema all actors are in cinema heroes and in hindi Amitabh bachan feroz khan and other films are not real hero. But I think jayan was the real iconic hero.if today he was in Twitter he have crores of followers.
There is no doubt that Jayan is most influential action hero in Malayalam cinema. In kerala he is greatest banking star and original super hero. Truely mammothy and mohanlal are the Indian famous for jayan death but if jayan was alive so he was most famous Indian actor. No doubt that Jayan was the only actor who have completed 150 films in 6 years. Jayan the hero of the century in 20th century
17
Nedumudi Venu
Outstanding actor the malalayalam film industry ever produced.
Through his film "Minnamininginu nurunguvettam"he has given a tight competition to the BIG B in the best actor national award.
But unluckly bachan got that title that proves his talent
Venu is best known for his agile and stellar roles as grand father and rural outlooks portrayed in 1980's.
Nedumudi venu stands apart with his acting skills.
Perfect and peacefully actor
18
Prem Nazir
The greatest actor of all time... the evergreen actor with great personality both on screen and off screen.

Prem Nazir is the most influential and trendsetting lead actor in Malayalam. He is known for his amazing longevity in that he was active during the peak years of other iconic Malayalam superstars like Sathyan and Jayan acting alongside them in 1960s and 1970s respectively. Nazir who began his movie career in the early 1950s, later acted alongside popular future stars like Shankar, Mammootty & Mohanlal by the 1980s. He was a mainstream superstar in Malayalam for over three-and-a-half decades (a world record)from the late 1950s to late 1980s. (Source: Wikipedia)

Definitely deserve number 1 in this list.
The romantic, excellent, wonderful etc... Actor of all time in malayalam industry. He has not gone anywhere he is still like feaher in nature and lion in his sole
Ever Green Prem Nazir. Thank you for your contribution to Malayalam Industry
The perfect actor in all angles
19
Unni Mukundan
He is the muscle aliyan of malayalam industry. His looks and works prove that he has the thing to be in the malayalam film industry.
He had proved his talent by portraying the role of Mallu Singh
He have good look, powerful eyes and fight man. Very hansome
He is next malayalam king
20
Bharath Gopi
Bharath Gopi is the greatest actor malayalam ever produced. His seniors Prem Nazir, Madhu, Thikkurissy and his juniors Mammootty, Mohanlal are big fans of Bharath Gopi
He is one of greatest actors country has ever produced
Most meticulous actor in in indian cinema
Gopi is the real legend
21
Salim Kumar
No comedian till now, can beat Salim kumar. His comedies where the best in all times, especially for trolls.
Salim kumar is a very good actor. All roles are very best performed
22
Innocent
Actor best for his comedy
Hilarious guy... makes the best comedy movies.
23
Asif Ali
The youngest and stylist in malayalam film, most talented and future actor of malayalam film
He can do many variety roles like mohanlal or than mohanlal.
The evergreen superstar of malayalam industry. More talented and a normal person.
All films were excellent 100%

Drama action thriller comedy the best actor
Asif ali is good romantic family actor. Good talented actor
Upcoming super star, a romantic family star,
24
Vijay

Joseph Vijay, better known mononymously as Vijay, is an Indian film actor and playback singer who works in Tamil cinema and his films dubbed into Telugu, Hindi, Malayalam and Mandarin Chinese. He is one of the highest paid actors in Tamil cinema.
He is the person best acter in south Indian flime. And also next super star in south Indian flime.
Vijay is the best
Is a maas hero in Tamilnadu and malayalam
Super star
25
Sathyan
I am sure that Sathyan must be credited with the all time Best Actor that Malayalam cinema hitherto produced. In those days he revolutionized cinema acting and today's actors, including Mammooty and Mohanlal, deliberately or otherwise have learnt many things and still have to learn many things from Sathyan. I happened to watch many of his movies on the advice of a film analyst who has got a degree in film making from Pune film institute. The "Bhavabinaya" is unparalleled in Sathyan.
If you watch Sathyan today, in 2013, you can tell that he was breed apart even 60 years ago. If he were to be at the same age as Mohan Lal today, his movies will be at the Oscar for foreign films!
Sathyan is the Best Actor all time in Malayalam; without any doubt at all will accept the fact.
He is the best... Marlon Brando of Indian cinema
PSearch List