Best Actors In Malayalam
1
Mammootty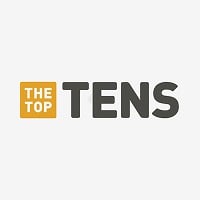 Mammootty is an Indian film actor and producer best known for his work in the Malayalam film industry .
Though he is not choosing much performance scope films, he is doing the best whenever there s scope...
Mega Star...
God of Molly wood
Proud of youth...
KING OF MALAYALAM FILM INDUSTRY
When I watch his films I don't think he is just an actor, But he is the movie.
2
Mohanlal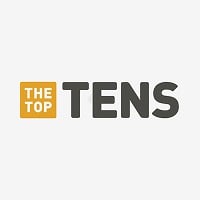 Mohanlal Viswanathan Nair, better known as Mohanlal, is an Indian actor, producer and occasional singer best known for his work in Malayalam films .
What you think. Mohanlal is the worlds greatest star in entire universe. Worthy successor to the god even the great mighty actor will bow
Mohanlal the most refined product of malayalam film industry.. And with no doubt the most terrefic actor in Indian cinema.. He actually came into cinema as negative character but his talent made him the superstar of malayalam film along with mammootty.
The acting course at FTII, Pune shold be revised with the addition of a new topic "Lalism in Acting". Because he is the only natural and talented actor ever produced in the country with spontaneous acting ability and even reflecting the charecter in his minute body languages...
"He has an amazing ability to just be the character and not play the character"-Mani Ratnam.
Greatest and best on the top of any Indian Film Actor... even in the Universe
3
Jagathy
He is the pearl of malayalam film industry
Hasya rajaavu, has a very good range in versatile roles.
No replacement for him in malayalam film industry.
He doesn't act, but simply he live the situation
He has no compatators
4
Thilakan
Most versatile and genuine actor
I think he is best actor in this Universe, no one can come near him. It makes you feel real when you watch his films. No one can ever fill his space in film industry. We will always miss him
To handle a father's role in malayalam cinema no one can as much apt compared to Tilakan... Current mega/super stars got this kind of a position in publics mind due to the effort of this actor too...
Thilakan is very best actor in other old actors
5
Dileep
Who can or will catch up with roles which he can do tank god 4 a great actor like him entered our film industry
HE IS A GOOD ACTOR WHO CAN DO CHARACTERS WHICH MOHANLAL HAD DONE IN 80S AND 90S
He has the ost veritality and can do anything like mohanlal and kamaal hassan he is the best in the world at what he does
He's such a down earth and humble person. Love his attitude towards his fans
6
Prithviraj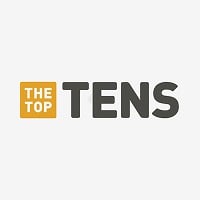 Prithviraj Sukumaran, credited mononymously as Prithviraj, is an Indian actor, playback singer and producer best known for his work in Malayalam films.
The youngest and stylish star in malayalam film...
And the bold actor to
THE BEST YOUTH ICON STAR AND BOLD ACTOR- PRITHVIRAJ
Young charming actor
Handsome
Talented
King of Malayalam film industry
Muli talented actor who can carry all characters like stylish hero, villain, ordinary man etc.
King of malayalam after mohanlal and mammootty
7
Dulquer Salmaan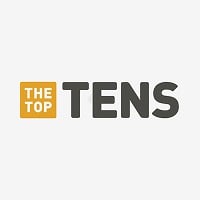 He will be the up coming super star...
The king actor of new generation who knows only acting. This films are the best of 2012
He's young and expressive, his film choices are great.He's really got his scores high.
Next superstar of mollywood after mammootty and mohanlal.
His style of acting.
Versatile actor.
Stylish actor.
Most fans in kerala
Youth star
Trend setter
Crowd puller
8
Nivin Pauly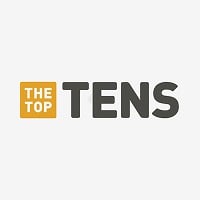 Nivin pauly has a lot of girl fans in kerala
Nivin pauly rocks is so talented and has the looks which show he's a great actor
He's obviously a great actor and he has the ability to make people laugh through acting which I personally believe is a quality that an actor needs the most.
He is the best actor at the moment. Best of best. Love you Achaya
9
Fahadh Faasil
Currently the best actor in the industry...
Will be the upcoming super star...
He is in the industry because of his actors
What an amazing acting he just gave lively ness to shiva das character in bangalore days. Loved his acting.
10
Suresh Gopi
He is god of Cop roles, prefect dialogue delivery. Amazing body language.
What Suresh Gopi sir is in the 13th rank?. What a stupidity and non seance is this. Suresh Gopi is one of the milestone of malayalam cinema. When we study about him you can understand what is his role in malayalam cinema. So don't be partial to your hero and be do like this list sincerly. Thank You.
He is best actor after mohanlal
Suresh Gopi is the best actor in malayalam film industry
The Contenders
11
Jayaram
SILENT SUPER STAR, AN ACTOR WHO CAN HANDLE ALMOST ALL ROLES
He is a real star of the masses. But unfortunately he didn't get the recognition he richly deserves. Who has not liked his films? Almost everybody likes him and his acting. Very cheerful and spontaneous. He never projects himself much through the media. Perhaps that may be his weakness. He should go ahead with positive attitude and do his best. Rest will be taken care of by the masses.
The Evergreen Superstar of Malayalam film industry.
The people's choice.
Janapriya nayagan.
King of Hearts.
Padmashri Jayaram! The talented actor.
12
Murali
He is extra - ordinary performer. In murali place we couldn't find out anyone sofar.
He is best In malayalam film
We can find no one to replace murali
He is an extra ordinary person
13
Nedumudi Venu
Venu is best known for his agile and stellar roles as grand father and rural outlooks portrayed in 1980's.
Nedumudi venu stands apart with his acting skills.
Perfect and peacefully actor
Excellent actor in malaylam
14
Kunchacko Boban
Excellent actor in Malayalam film industry
I like him very much because he is having a good personality
Most handsome hero ever in Malayalam
Versatile and good looks lists him in the top...
15
Allu Arjun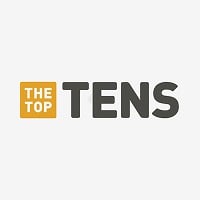 Allu Arjun is an Indian film actor who primarily works in Telugu cinema. After playing as a child artist in Vijetha and as a dancer in Daddy, Arjun made his adult debut in Gangotri. Arjun then appeared in Sukumar's debut film Arya.
He is good dancer and good actor, I like him
I love his dressing and action skills...
Allu arjun is the number 1. He has excellent acting & dancing skills
Good actor and excellent dancer. I love his dressing and style
16
Bharath Gopi
He is one of greatest actors country has ever produced
Gopi is the real legend
Most meticulous actor in in indian cinema
The best actor
17
Sathyan
If you watch Sathyan today, in 2013, you can tell that he was breed apart even 60 years ago. If he were to be at the same age as Mohan Lal today, his movies will be at the Oscar for foreign films!
I am sure that Sathyan must be credited with the all time Best Actor that Malayalam cinema hitherto produced. In those days he revolutionized cinema acting and today's actors, including Mammooty and Mohanlal, deliberately or otherwise have learnt many things and still have to learn many things from Sathyan. I happened to watch many of his movies on the advice of a film analyst who has got a degree in film making from Pune film institute. The "Bhavabinaya" is unparalleled in Sathyan.
Sathyan is the Best Actor all time in Malayalam; without any doubt at all will accept the fact.
He is the best... Marlon Brando of Indian cinema
18
Prem Nazir
The greatest actor of all time... the evergreen actor with great personality both on screen and off screen.

Prem Nazir is the most influential and trendsetting lead actor in Malayalam. He is known for his amazing longevity in that he was active during the peak years of other iconic Malayalam superstars like Sathyan and Jayan acting alongside them in 1960s and 1970s respectively. Nazir who began his movie career in the early 1950s, later acted alongside popular future stars like Shankar, Mammootty & Mohanlal by the 1980s. He was a mainstream superstar in Malayalam for over three-and-a-half decades (a world record)from the late 1950s to late 1980s. (Source: Wikipedia)

Definitely deserve number 1 in this list.
The romantic, excellent, wonderful etc... Actor of all time in malayalam industry. He has not gone anywhere he is still like feaher in nature and lion in his sole
Ever Green Prem Nazir. Thank you for your contribution to Malayalam Industry
Evergreen sensation
19
Asif Ali
All films were excellent 100%

Drama action thriller comedy the best actor
The youngest and stylist in malayalam film, most talented and future actor of malayalam film
He can do many variety roles like mohanlal or than mohanlal.
The evergreen superstar of malayalam industry. More talented and a normal person.
Asif ali is good romantic family actor. Good talented actor
Upcoming super star, a romantic family star,
20
Jayan
Superstars superstar is mr jayan no one can forgot a legend icon actor such as him he should be in top 5 actors list
HE HAS A GREAT BODY 75'S. I LOVED HIM VERY MUCH
He is the fist and the best action hero of malayalam film industry
Jayan the best super legend star I like it very much
21
Jayasurya
Future of Malayalam cinema. More star value and talent than other youngstars. - raj786
He can do variety roles
He's extremely skilled and best among the young stars of mollywood! Future superstar...
He is a terrific actor. One of the best in malayalam currently. Very natural with his acting!
22
Indrajith Sukumaran
He is talent actor
Much better actor than his brother. - gaali121
Most talented but unlucky actor ever in malayalam... Among superheros after mohanlal and he should be there in no 3 but no fans power and super hit but highly talented... His brother prithvy can't stand infront of him in acting
Great...nice actor
23
Unni Mukundan
He is the muscle aliyan of malayalam industry. His looks and works prove that he has the thing to be in the malayalam film industry.
HE IS A FANTASTIC ACTOR AND HAS PROVED THAT IN THE MOVIE MALLU SINGH
He is next malayalam king
He is superb actor
24
Siddique
A very good and especially versatile actor. - gaali121
He is good actor
25
Salim Kumar
Salim kumar is a very good actor. All roles are very best performed
No comedian till now, can beat Salim kumar. His comedies where the best in all times, especially for trolls. - josenaveen
26
Innocent
Actor best for his comedy
Hilarious guy... makes the best comedy movies.
27
Manoj K. Jayan
Fantastic actor
Superb actor in 1980s and 90s
Loving father and wonderful actor
talented singer and dancer
28
Biju Menon
Probably the most underrated Malayalam actor. Very natural actor, never hams up his scene (overacts), equally good at comic and serious roles. He deserves to be in the top 15 at least, if not the top 10, considering that the top 10 will be occupied by old veterans like Thilakan and Sathyan. - gaali121
I wonder, why is his name not appearing in the top ten.
The king of romans and the most comedian actor of 21th century
Good actor this is not his place actually
29
Rehman
Hearthob of 90, s
Handsome Hunk
Rahman is the kundi of malayalam industry
30
Harisree Ashokan
Hari sree is the king of comady
31 N. F. Varghese
32
M. G. Soman
Class actor - only the movies itha ivied vare and lelam enough to mark his identity
33
Sai Kumar
Should be in top ten. If you have seen his films
ALL ROUNDER OF CURRENT MALAYALA CINEMA
34 Narendra Prasad
35
Balan K. Nair
What a character artist!
36 Madhu
37 K. P. Ummer
38 Kottarakkara Sreedharan Nair
39
Vijay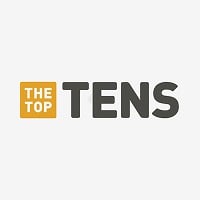 Joseph Vijay, better known mononymously as Vijay, is an Indian film actor and playback singer who works in Tamil cinema and his films dubbed into Telugu, Hindi, Malayalam and Mandarin Chinese. He is one of the highest paid actors in Tamil cinema.
Vijay is the best
Amazing actor
Superb actor
mass
40
Suraj Venjaramoodu
Suraj Venjaramood (born 30 June 1976) is an Indian film actor and impressionist, who works in Malayalam film industry. He has acted in more than 200 films. He mainly plays comedy roles, though he has also played some character roles as well. He is a three-time recipient of the Kerala State Film Award for Best Comedian. In 2014, Suraj received the National Film Award for Best Actor for his performance in the Malayalam film Perariyathavar.
Suraj venjaramoodu is a very good actor. All roles are very best performed.
The best comedy actor in Malayalam films
National award winner.
41
Pranav Mohanlal
The next upcoming superstar
He is having the genetic power of acting just as his legend father
I liked him very much
Upcoming nest actor
Next super star top 1
I love pranav
42
Sunny Wayne
He must be in top20
He is charm
43
N. T. Rama Rao
Great actor=mohanlal
Single take actor
Jai ntr
He is good actor and dancer
he is single take in tollywood
44 Vineeth
45
Aju Varghese
Comedy is so so natural
Can be a bore. - gaali121
46
Kalabhavan Mani
He has no color but he has a heart to touch all the peoples and as well as good actor.
He is world ten actor list involve
Legend actor
Versatile actor. Gives only the best
He's the best actor in all aspects. Be it comedian, be it sentiment, be it action... he did the best
47
Dhyan Sreenivasan
Superb performance in THIRA...
48 Jose Prakash
49 Ratheesh
50 P. J. Antony
PSearch List