Top 10 Photo Editing Companies
Today, visual communication is one of the best ways to communicate a message, idea, or to capture memories that can be relived even after decades of its existence. One of the best ways to capture memories is through photography. Whether you are professional photographer or a layman who randomly clicks pictures on their mobile phones or cameras, the images hold tremendous value for you. Whether be it for your business, hobby, or just to relive your memories down the lane. Photography as a skill has seen unprecedented growth lately.

With popular social media channels like Facebook, Twitter, Instagram, Pinterest, tumblr, and more have given people the platform to showcase their skills and connect with people who share similar interests. In this regard, both professional photographers who have their own studios and a normal person who has interest in photography take pictures for the values (business / personal) that it represents.

Today, the boundaries of photography has been pushed a little further, and photo editing has been accepted as a bare minimum. Be it creating a masking effect, retouching, rasterizing, or extensive processing of the image, it requires photo editing experts to work on those photographs of yours to make them look visually stunning. Photo editing is not an easy task, it needs extensive man hours, and doing all by yourselves will leave very less time for you concentrate on your core activities. Hence, a photo editing service provider will accomplish any editing task at a lower cost and with a quick turnaround time.

Below mentioned are some of the top ten photo editing companies, whom we strongly recommend for your photo editing requirements:


2 FotoFigo

Uploaded my photos and loved the photo retouching! I will be uploading again soon..Recommended!

Really cool work. I tried a few retouching websites earlier, and Fotofigo seems better of the lot.

Visit Website

3 Channel Photo Studio

4 Fix The Photo

The best photo editing service

They always fulfill my wishes!

FixThePhoto.com company which is engaged in professional post-production services is a great place where a retoucher can cash on his/her hobby. The employees and the administration are understanding and benevolent. They give time to accustom. It's their strong point because other companies don't provide it throwing you into a thick of events. I looked for such kind of work for a long time and was surprised when have finally found it! Good and fair paychecks, you have always material to work. You won't stay without work! Guys from FTP have already surely expanded their borders and take the market of image editing not only in the USA, but also in Europe. I strongly recommend! - AnnYoung

They are pro in photo editing industry!

5 Image Editing Services

6 Foto Designers

I love FotoDesigners! They are one of the best design firms. I work with them since 2010 and they are real pros. I edit my photos and created digital marketing campaigns.

7 Map Systems

8 PhotoEditingServicesCo.com

Dear Team!

This is AB Editing House.We have a very good team of clipping path.
We are giving this service since 2008..We are giving 24/7 services.
We know that you are the pioneer of clipping path sector.

So, we are all team most interested to work with you.
If you want, you can check my quality and service.
please send me sample image.
We can give you better support, 100% work quality granted and very very low cost.
Our start Price is 0.20$

Our service:
* Clipping Path
* Jewelry Retouching
* Alpha Masking
* Transparent background
* Photo retouching
* Background Removal
* Photo editing
* Image resizing
* Image cropping
* Photo Color Restoration
* Retouch
* Multiply
* Drop shadow
* Ghost Mannequin etc.

We offers free trials up to some images to evaluate our guaranteed service quality to new clients.
We will process the trial files completely free of charge.
Generally it will take at least 24 ...more

You guys are the best retouchers and I always will recommend you to my friends.

Quick turnaround and the best services ever I have worked with

Awesome work with quick turnaround time.

9 Retinka

10 Qudos Visuals
The Newcomers
?
Orbit Graphics
Very fast service. Abitlity to deliver rush project within short times. Great quality of work.
The Contenders
11
Photza
Perhaps one of the best professional photo processing services I've used. Their specialization is the retouching of portraits, incl. beauty and fashion photos. I've been cooperating with them for two years, I really appreciate that their retouchers know what light & shadow is, the photos are retouched using Dodge & Burn technique; as a result the photos turn out to be natural, without blurring and really beautiful. I strongly recommend this service. - DaniilReed
Dodge and burn
I really really like it - Sergio123
Just best! - RudyOne
12 MegaFixels
13 Editouch
14 Proglobalbusinesssolutions
15
Imageworkindia.com
They are 24/7 at your service which is a must in our industry. - ImageworkIndia
Awesome Image Editing Farm.
Always active
Awesome Retouching Service
16 We Edit Photos
17 Photoxworld
18
Purple Matrix Retouching Services
I would recommend any photographer to use Purple Matrix for retouching images. I have been using them for over a year, as well as freeing my time up, the service is excellent, retouching images within 24 hours, they are great, I am very pleased. - kezunovic
Purple Key is young and experinced team, craving to creative work excitement, which is for my company and me one of the most important things in business. Every deadline is met on time; it didn't matter even if they had to work overnight to finish our urgent projects. We started working in 2015, and I am more than satisfied with their creative work - Madmixon
They are amazing, they always deliver outstanding work, and are also reliable with great customer service, I really enjoy working with them!
Amazing customer service along with quick turnaround! Quality of work is out of the question so I highly recommend Purple Matrix!
19
PixoPal
Beautiful photos, quick and efficient turn around. Always a pleasure to work with.
PixoPal specializes in retouching images of premium products, fashion photography, Jewelry photography, furnishing and still life. Their esteemed clientele includes a global top five apparel brand, the world's topmost product photographers, and e-commerce photo studios.

PixoPal has recently launched a Shopify App for professional image editing.

https://www.pixopal.com/blog/pixopal-announces-integration-with-shopify-to-provide-on-demand-photo-editing-services/

"We want to make it simple for merchants to achieve world-class images which stand-out in today's crowded online marketplace," said Chris Kolenaty, Head of Sales at PixoPal. "With our plug-in, Shopify merchants will see a sharp uptick in their conversions, while saving time and resources."
20 Kaizen Camera
21
PhotoAlter
A full-service photo editing company that provides professional photo retouching services like photo masking, image clipping path image background removal, and image enhancement. Claim your free trial.
22 ColorCube Graphics
23
Photo Lab
Photo Lab is our graphics design lab. It is located at Dhaka in Bangladesh. Our graphics design lab established in 2008. We have a working experience of 7 years. Our design lab is available for everyone for 24 hours of a day and 365 days of a year. Our design lab provides everyone with classic matchless quality graphic design and image manipulation services which include clipping path, image masking, image manipulation, photo retouching, image restoration, pre-press work and magazine design etc. We have masterful experienced service providers who are always ready to give everyone their desired services.
www.photo-lab.net
24
PixelPhant
Great quality & turnaround time
Best
The best
PixelPhant is an Udaipur, Rajasthan, INDIA based company managed by highly experienced graphics designing professionals, offers product photo editing services like product image editing, wedding photo editing, studio photo editing, clipping path, background removal and change, color correction as specified by requirements & existing guidelines or online marketplace. PixelPhant is not an image editing software where you got some predefined options to make little improvements in your photos, that's why we offer high-end product photo editing service specifically as per client's instructions & our services are not limited to dependency on any tool. - Pjpxl
26
Hi-Tech BPO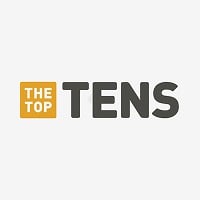 Hitech BPO is an award winning, ISO certified company, delivering business process outsourcing solutions since 1992, recognized by Dun & Bradstreet as a top BPO Company for four years in a row.
27
Teghcreatives
Very affordable price with great quality.
28
Wedding-Retouching.com
I have been using wedding retouching for 2 years and will be using them for many more! They are the most affordable and efficient of all the retouching companies I have dealt with. - AnnYoung
29
Clipping Path India
Clipping Path India is going to hinge heavily on the manual action to remove the backgrounds of your photos. They also keep a support center with helpful articles and videos for new and existing customers. They promise you can get your quote within 3 hours or less. I definitely consider CPI a photo editing company to sustaining the best Photography Post Processing Services.
30 www.pixopal.com
31
Open Look Creatives
Open Look Publishing Solutions leverage its creative team's breadth of experience to provide exceptional custom publishing and graphic design services. Our team of professional designers assist with bringing your ideas to life with creative, eye-catching work. Marketing your business is made simple when working with the Open Look design team, we produce the material needed to spread the word about your product or services, creating company logos, advertisements, media kits, company letterhead, and more.
32
Offshore Clipping Path
When you hire a professional Photo editing company you should never compromise with high-quality service. Our Photoshop experts are here to help you get the exact desired results for your images.
High-quality image editing and clipping path service provider for E-commerce, Agencies, Art Director and Photographers.
33 Fast Fix Pix
34
RetouchThePhotos.com
Professional Photo Retouching and Restoration Service, Our team working hard 24/7 for you.
Your privacy is totally saved and security is completely guaranteed. That is explained due to the
fact that after you upload images, they will not be shown to other - andrew1990
35 PhotozWorld
36
Graphic World 24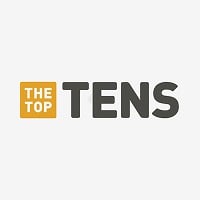 Graphic World 24 is the leading outsource based photo design & retouching company that has been serving the photographers, photo agencies, graphic designers and online retailers since 2007. They offer a clipping path, background removal, color correction, photo masking, photo manipulation, and photo ...read more.
37
Clipping Path Asia
They are helping to edit my pictures for more than 10 years, Prices are fixed, they are fast and I am satisfied with the quality
38
Freedaa
They are very tech oriented.
39
Clipping Path NYC
Clipping Path NYC an offshore graphic design studio and DTP professional. Provide hand drawn clipping path and Photo Retouching services with reasonable price.
40
Color Experts International, Inc.
Color Experts International is processing 5000 images per day without compromising with quality. We use highly secure FTP, Hightail, and Dropbox for file transferring. We provide rush image editing services with the most reasonable price packages. Our on-time file delivery and 24hr customer service have made us unique in this sector. - witselcarry
41
UK Clipping Path
UK Clipping Path is a super Photo editing & Graphics Design company based in United Kingdom. Our main strength is High Quality, Affordable Price, & on time delivery to the clients. We provide 100% Clients Satisfaction. It has been providing accurate services to our happy Clients from Worldwide. We have 10 years Photo editing experience at 24/7.
42
Swiftphotoservices
Swift photo is a multi photography and digital imaging services company. swift photo is offering image editing, graphics design, for creative agencies, photographers, image stockers, photo studios, printing & publishing companies. It's a world class production house providing best quality in fastest turnaround time with competitive price with 24/7 customer support. Our clients range from start-ups to midsize and established organizations. Ever since its inception in 2016, swift photo has been committed towards the success of its clients. We are the most trusted and best photo retouching service providers in the world. We have a team of 20 very experienced and high class photo editors which ensures very high quality service on a consistent basis at a very affordable price.
43
Retouching Zone
Outsourcing E-commerce Photo Editing Services: Clipping Path Service, Shadow Making Service, Color Correction Service, Background Removal Service, Photo Retouching Service, Ghost Mannequin Service, Cropping/Resize Service. Product photo editing & retouching services for eCommerce,
automotive, architecture, jewelry and furniture online shop.

#Pricing is start from US $0.24 per image.
# Bulk amount of images in 12-24 hrs. - retouchingzone
44 WinBizSolutionsIndia
45 The Clipping Path Service
BAdd New Item