Top 10 Photo Editing Companies
Today, visual communication is one of the best ways to communicate a message, idea, or to capture memories that can be relived even after decades of its existence. One of the best ways to capture memories is through photography. Whether you are professional photographer or a layman who randomly clicks pictures on their mobile phones or cameras, the images hold tremendous value for you. Whether be it for your business, hobby, or just to relive your memories down the lane. Photography as a skill has seen unprecedented growth lately.

With popular social media channels like Facebook, Twitter, Instagram, Pinterest, tumblr, and more have given people the platform to showcase their skills and connect with people who share similar interests. In this regard, both professional photographers who have their own studios and a normal person who has interest in photography take pictures for the values (business / personal) that it represents.

Today, the boundaries of photography has been pushed a little further, and photo editing has been accepted as a bare minimum. Be it creating a masking effect, retouching, rasterizing, or extensive processing of the image, it requires photo editing experts to work on those photographs of yours to make them look visually stunning. Photo editing is not an easy task, it needs extensive man hours, and doing all by yourselves will leave very less time for you concentrate on your core activities. Hence, a photo editing service provider will accomplish any editing task at a lower cost and with a quick turnaround time.

Below mentioned are some of the top ten photo editing companies, whom we strongly recommend for your photo editing requirements:


The Top Ten

1 Invensis Digital Photo Editing Services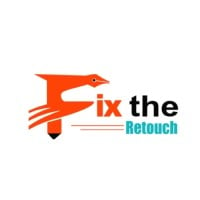 Visit Website
2
FotoFigo
Uploaded my photos and loved the photo retouching! I will be uploading again soon. Recommended!
Really cool work. I tried a few retouching websites earlier, and Fotofigo seems better of the lot.
Visit Website
3 Channel Photo Studio
4
Fix The Photo
FixThePhoto.com, a company engaged in professional post-production services, is a great place where a retoucher can capitalize on their hobby. The employees and administration are understanding and benevolent, giving you time to acclimate. This is their strong point, as other companies don't provide such support and throw you into the thick of events immediately. I searched for this kind of work for a long time and was surprised when I finally found it! Good and fair paychecks are offered, and there is always enough material to work with. You won't be left without work! The folks at FTP have undoubtedly expanded their reach, dominating not only the image editing market in the USA but also in Europe. I strongly recommend considering them for employment!
They are pros in the photo editing industry!
The best photo editing service.
They always fulfill my wishes!
5 Image Editing Services
6
Foto Designers
I love FotoDesigners! They are one of the best design firms. I have been working with them since 2010, and they are real pros. I edit my photos and create digital marketing campaigns.
7 Map Systems
8
Hi-Tech BPO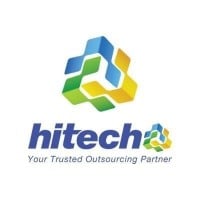 Hitech BPO is an award winning, ISO certified company, delivering business process outsourcing solutions since 1992, recognized by Dun & Bradstreet as a top BPO Company for four years in a row.
I am very happy to have had the privilege of working with Hitech BPO for our image editing needs, and I am pleased with the results. Their knowledgeable personnel displayed a deep understanding of our needs and delivered amazing results that exceeded our expectations. Hitech BPO has become our preferred provider for image editing services, and I strongly recommend their services to anyone in need of high-quality photo editing services.
9
PhotoEditingServicesCo.com
Delivers quality services with competitive pricing. Really impressed with the team work.
You guys are the best retouchers, and I will always recommend you to my friends.
Quick turnaround and the best services ever I have worked with.
Awesome work with quick turnaround time.
10 Retinka
The Contenders
11 Qudos Visuals
12
Photza
Perhaps one of the best professional photo processing services I've used. Their specialization is the retouching of portraits, incl. beauty and fashion photos. I've been cooperating with them for two years, I really appreciate that their retouchers know what light & shadow is, the photos are retouched using Dodge & Burn technique; as a result the photos turn out to be natural, without blurring and really beautiful. I strongly recommend this service.
I really, really like it.
Dodge and burn.
13 Editouch
14 MegaFixels
15 Proglobalbusinesssolutions
16
Imageworkindia.com
They are available 24/7 at your service, which is a must in our industry.
Professional photo editing service. Online 24hr Photoshop retouching &. Clipping Path services. We offer quick and cost-effective Photo Editing Services.

www.imageworkindia.com
17 We Edit Photos
18 Photoxworld
19
Purple Matrix Retouching Services
Purple Key is a young and experienced team, craving the excitement of creative work, which is one of the most important things for my company and me in business. Every deadline is met on time. It doesn't matter even if they have to work overnight to finish our urgent projects. We started working in 2015, and I am more than satisfied with their creative work.
Editing House with All-In Post-Production Services, Graphic Design, Video, and Web Services, and an Amazingly Creative Team that Delivers Tasks at a High Level. Clients have the opportunity to work and communicate directly with their retoucher, designer, or the entire team that collaborates with them. Highly recommended: Purple Matrix!
Definitely the best retouching house, with all-in services, including editing, graphic design, video, and web services. Clients have a unique opportunity to work and communicate with their retoucher, designer, or the whole team, which makes the whole process much easier and straightforward.
I would recommend any photographer to use Purple Matrix for retouching images. I have been using them for over a year. As well as freeing up my time, the service is excellent, retouching images within 24 hours. They are great, and I am very pleased.
20
PixoPal
Beautiful photos, quick and efficient turnaround. Always a pleasure to work with.
21 Kaizen Camera
22
PhotoAlter
A full-service photo editing company that provides professional photo retouching services like photo masking, image clipping path, image background removal, and image enhancement. Claim your free trial.
23 ColorCube Graphics
24
Photo Lab
Photo Lab is our graphics design lab located in Dhaka, Bangladesh. Established in 2008, we have over 7 years of working experience. Our design lab is available to everyone 24 hours a day, 365 days a year. We provide classic matchless quality graphic design and image manipulation services, including clipping path, image masking, image manipulation, photo retouching, image restoration, pre-press work, and magazine design, among others. Our team consists of masterful and experienced service providers who are always ready to deliver the desired services to our clients.

For more information, please visit our website at www.photo-lab.net.
25
PixelPhant
PixelPhant is an Udaipur, Rajasthan, India based company managed by highly experienced graphics designing professionals. It offers product photo editing services such as product image editing, wedding photo editing, studio photo editing, clipping path, background removal, and change, as specified by requirements &. Existing guidelines or online marketplace. PixelPhant is not an image editing software where you got some predefined options to make little improvements in your photos. That's why we offer high-end product photo editing service specifically as per client's instructions &. Our services are not limited to dependency on any tool.
Great quality & turnaround time.
PSearch List