Sony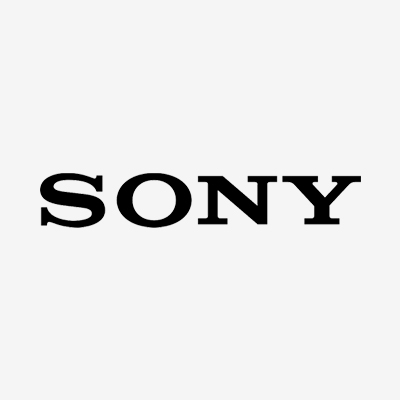 Uploaded by anonymous
Info
Sony Corporation, commonly referred to as Sony, is a Japanese multinational conglomerate corporation headquartered in Kōnan Minato, Tokyo, Japan.
Comments
Top
Popular
Newest
BECAUSE I BUY A SONY CYBERSHOT W350 CAMERA AND ITS A AMAZIN CAMERA ITS FEATURE IS REALLY GREAT I WAS SO HAPPY TO TAKE IT. IT IS REALLY A GOOD& STYLISH CAMERA. AND SONY IS A GREAT BRAND WHOM WE TRUST SO MUCH.

Everybody is using sony now as their camera brand.. It is in a high cost but high quality. So you have still at least the assurance of good gadget )
Best cameras ever. I have been using Sony cyber shot and it has never disappointed me. I'm happy to use it and will recommend it to my friends.
Simply the best. Its affordable, HD pics, awesome zoom, and easy to handle!
My last 4 cameras are of course of SONY... They simply are the best
Let it be DSC, TX, ALPHA series... They ROCK Man!
I have a Sony camera and I love the pictures that it takes. I recommend it for newcomers in the photography industry because it is awesome!
I use Sony Camera and every Sony product is of excellent quality and every one can rely on Sony's products
I love Sony technology.. The company that innovates.. My next camera is an Sony A7
Sony image technology + minolta opctic heritage + zeiss lens = the best
I just love both brands sony and canon and I like panasonic as well but I hate nikon
I have the Sony cyber-shot and I love it! Takes great pictures and it has lasted me a long time.
I love Sony as brand. At especially their cameras are suburb. - KevinJaming
Compact size and best quality. Though Canon is currently leading a market but Nikon has already starting losing the game. Just wait and watch, Sony will be on the top and it has started with the launch of ILCE-9, father of all cameras
sony is an expensive and quality branded one

"Best Camera Company On The Market"- Ken Wheeler, The Angry Photographer
Sony is the most innovative company for me..
Sony is our neighbor he is a fisherman. He sells fish in the library.
Sony cameras are very user friendly and have good battery life
Sony and Canon is best in the world
Sony is the best camera made ever
Always the best photos quality
I think sony is the best camera in the wold
A really good company. I love its features
Best brand I have ever used for camera - qwhx
I have two Sony cameras, and they rock!