Best Fielders in Cricket History
lionking_88
The Top Ten
1
Suresh Raina
Suresh Raina - Live Wire On the Field!
Energetic + Enthusiastic + Encouraging bowlers.

Suresh raina tweeted long ago :
I met johnty Rhodes and he said he thought I was Best Fielder in India, which I'm Extremely proud of!

Raina - India's Johnty!
He is the aggressive fielder with all abilities... He have no second thoughts to stop the ball or catch the ball... He never left the ball without attempting to stop...
If we watch the lattest cricket and compare with other guys as abdivillere, mohamaad kaaf, androsymond etcAmong them suresh was a best and be the best forever because he have a extra potential energy in the ground
Raina is a excellent catcher and fielder for Indian cricket team. We should proud for this
V 1000 Comments
2
Jonty Rhodes
No doubt that he is the best fielder. The way he move for taking the ball in his arms is really unbelievable...
He is just the best nobody can be like him or even near him he is an exception and a legend in fielding he just like a rocket what a speed he posses he is simply the one and only one the best of the best sachin is cricket of god he is another one in fielding
He was rocket who fly all over ground. Brilliance like his will almost be impossible to equal. He will lead the the pack in the all time greats of fielding
What a player was jonty rhodes as we all know that south african fielding is very nice although but rhodes was extremely talented and extra ordinary
V 251 Comments
3
Ricky Ponting
Stunning catch
Ricky is simply the best.
No match for him.
A brilliant athlete.
A terrific fielder.
Safest catcher.
Owner of a rocket arm.
The Runout genius. He had run as many batsman out than an individual could ever imagine.
He has the ability to hit when it matters.
Ricky is the best. Ricky is the king!
He is my favourite cricketer and he should be on number 1
He's the best in the world
V 33 Comments
4
Gus Logie
The greatest- take a look back and see- ranked to low
The world best fielder I watched since 1983.
Kaif, Brett Lee, and Pollard being ahead of a genuinely all-time great fielder like Logie is a crime. He was almost a glorified fielding pick, although a handy batsman too. - truckturner
He is the icon of Fielding
5
A.B Devilliers
Yes.! It's A.B.D... People talk about johnty, ponting... But right now he is the best and now is even closer 2 him... Rahul from India
De villers is simply best. His reflexes are very fast and furious
Abd is the best player
He is the best
V 190 Comments
6
Ravindra Jadeja
He is the best fielder in world
He is the best fielder in this current era. He has the rare instinct of hitting the stumps directly. Most of the time never drops a catch. Powerful left hand.
He is not Jadeja,
To me he is Sir Ravindra Jadeja.
Very interesting fielder
Hit the stumps from anywhere in the ground
V 241 Comments
7
Mark Waugh
Dead heat between M Waugh and R Ponting
Best all around fielder ever
Evryone voting otherwise is on drugs.
8
Andrew Symonds
He managed to secure a spot in a top quality side, despite not being a great batsman, or bowler. He would constantly supply run outs, and superb catches and I don't recall him dropping a catch.
Best fielder for Australia of all time. Ricky Ponting agrees
He throws amazingly fast
It's a very nice and very inspiring player for all
9
Yuvraj Singh
I love him. I am his fan. He is the no.2 fielder after jhonty. He is the number 1 Indian fielder. Nice man.
He is best fielder ever. He is wonderful player.
Yuvraj Singh was a good all rounder. I like the way he responses to the ball.
Yuvraj is a king and good fielder..I saw his stunning catches...
V 157 Comments
10 Mark Taylor
The Contenders
11
Mohammad Kaif
Friends, have you forgotten this player? He is not in this list because he is not so popular. He is neither a good batsman or good bowler. But without any doubt he is the number 1 fielder in the history of Indian cricket. He was saving at least 20-30 runs in every match for India. His diving catches & superb run outs are unforgetable.

He is really the best fielder in Indian cricket history. He is even better than Raina and Yuvraj.

So please vote for him.
Please bring him back in india cricket team his father mohammed tarif how played Railways & Uttar Pradesh and His brother Mohammad Saif plays for Madhya Pradesh & Uttar Pradesh... Mohd kaif is also an very good player His most famous feat was helping India chase down 326 with 87* (off 75 balls) in the 2002 NatWest Series Final... He made a good comeback to the Test side against Australia late in 2004 scoring two half-centuries.. He made his fan very fast an rising player... Please bring him back we all miss you mohd kaif :(
Yes... Kaif is number one fielder in cricket history...
As far as I can remember being a 25 year old guy he was the fielder
V 96 Comments
12
Kieron Pollard
HE CATCHES AWESOME. HE IS A TALL MAN AND CAN CATCH UNBEILIVEBEBLE CATCH THAT WAS IN IPL 6 AGAINST KINGS XI PUNJAB AND HE TOOK A 8 METER CATCH. - kormo
He is one of the best fielder in the world!
The catch which he took at the IPL 2019 against csk of Suresh Raina was amazing!
Love you pollard!
My god what catches he takes he is air borne. You should se his diving catches. What awesome catches you know they ate the best catches in the the whole world.
His a one of the by feilder in the world
V 32 Comments
13
Virat Kohli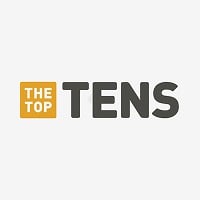 Doubt that he is the best fielder. The way he move for taking the ball in his arms is really unbelievable...

He is just the best nobody can be like him or even near him he is an exception and a legend in fielding he just like a rocket what a speed he posses he is simply the one and only one the best of the best sachin is
He was rocket who fly all over ground. Brilliance like his will almost be impossible to equal. He will lead the the pack in the all time greats of fielding
He is the best batsmen odi's he is the fastest player to reach 1000 runs and also a great fielder after 2 jhonty
Virat best player in the world. He is Best batsman & fielder. And Best captain.
Best fielder and batsman ever...
Hero of cricket...
V 142 Comments
14 Carl Hooper
15
Shahid Afridi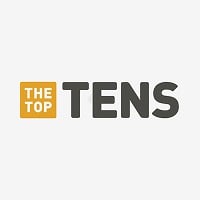 One of the most outstanding fielder of all time.

He always use to show courage towards the bowlers and other fielders and according to me and the facts also says the same that I never see him dropping the catch or having a misfield.

One of his memorable catches that he took against england in england in a tri series against newzealand in the semi final of champions trophy and the running catch again against kiwis in 2009 t20 world cup.

If it comes to enthusiasm than we all have to admit that he is the life line in cricket ground and the most beloved player in the cricketing world due to his passion and style.
Best fielder
Best fielder of the world
My love is afridi
V 148 Comments
16
Viv Richards
Viv Richards, Colin Bland, Jonty Rhodes, Paul Sheahan, Mark Waugh and the one that modern day so-called experts forget, Clive Lloyd. My top six off hand.
17
Mahendra Singh Dhoni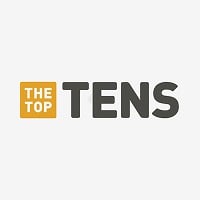 The best Indian wicket - keeper...
Mahi bhai, I cannot compare you with any one!
Legend don't need any comment
You are better than Ricky pointing
No any one like this guy
V 45 Comments
18 Allan Border
19
Paul Collingwood
I never seen a blunder in the field from paul
Yes! Expression of other fielders, bowler, oppositions batsman and commentators comments said it all that collingwood truly one of the legends had ever played the great game of cricket.
In the past Jonty
At present Colly
Jonty Rhodes and Paul Collingwood will be remembered as top two fielders ever played the game of cricket
Plz Search On YouTube...
Collingwood Taking Catch Of Hayden...
You Will Find How Better He is...
V 21 Comments
20
Steve Smith
Number 1 filder in the world cricket
He must be in at least top 5.. the problem here is everyone needs their favorite player on the top but wake up and look at this boy he has got teachings from superman...
Best
Steven Smith is a nice feilder but he should improve more feidding
V 22 Comments
21
David Warner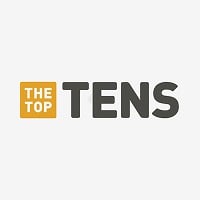 David Andrew Warner is an Australian cricketer and the current vice-captain of the Australian cricket team.
Brilliant
Best fielder in the world his no doubt but his producing new fielding efforts and his best quality
He is best fielder for ever
He is best stump thrower
V 18 Comments
22
Eknath Solkar
People who have seen Him on field have been Blessed to See THE BEST
Best
He is one of the most fielder in world. I thing is no one feilder and no one position.
He always used to stand close-in without helmet and yet and fielded so very well. Bishan Bedi remembers him catching Tony Lewis in the Kolkata Test in 1973. "Tony went for a big shot and Ekki standing at forward short-leg took a rare evasive action. He ducked, but then, hearing the bat not middle the ball, quickly turned around and dived to pick up an unbelievable catch. Tony took a while to leave, reluctantly acknowledging a superb feat. No one will forget Ekki catching Alan Knott in the Oval Test that we won in 1971".
V 8 Comments
23
Rohit Sharma
He is one of the best fielder in world.
Best slip catch and best fielder.
Sharp fielder
He takes best catch as a sleep fielder
V 62 Comments
24
Dwayne Bravo
Why is he so low have you seen his fielding and catching he should be in the top ten
He is a greatest fielder...
Does in style
I like him bcos he is a cute guy
V 1 Comment
25
Sachin Tendulkar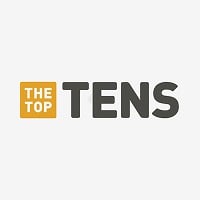 Sachin Ramesh Tendulkar is a former Indian cricketer and captain, widely regarded as one of the greatest batsmen of all time.
Sachin tendulkar next cricket father
Bakra fielder but the best batsmen
His feilding is good
26 Steve Waugh
27
Herschelle Gibbs
I believe Gibbs is the best fielder after the great Jonty it's a pity he's not playing internationally anymore
Not even if a ball was go at 200mph would pss him simple the best
SIMPLY THE BEST THAT, S ALL IT TAKES TO ELABORATE GIBBS
You are best
V 1 Comment
28
Francois du Plessis
An elegant fielder.
He is the fastest fielder I have ever seen
East or West he is the best
In short he is the best
V 8 Comments
29
Umar Akmal
He is outstanding fielder
Umar AKMAL IS A 'VERY TALENTED FIELDER. HE SHOULD BE IN THE TOP 5
Umar akmal good fielder
He is the great fielder I have seen and he is also talented and brilliant keeper and batsman he likes cricket a little man
V 10 Comments
30
Ajinkya Rahane
The best slip catcher
Yes he is the best fielder in indian cricket team
Ajinkya is good player forever
I think he is one of the best fielders in India he should have been in top 5
V 17 Comments
31
Tillakaratne Dilshan
World best fielder
One of the best fielders of all time. He has taken some unbelievable catches and also some unbelievable runouts. Overall the best allrounder for the past few years.
Best cricket...
Many of unbelievable catches he has taken. This he could fly to take catches. Really amazing
V 9 Comments
32
Mohammad Azharuddin
Best filder India ever produce.
Best among all in His Era
Amazing fielder, he should be rank above and he should be in top ten.
Best fielder Indian cricket history top on number 1 fielder in India
V 12 Comments
33
Abdul Razzaq
He is one of the best fielders I have seen!
He catch with one hand near the boundary and stands with one foot,
He should in top1
King of India
V 5 Comments
34
Rahul Dravid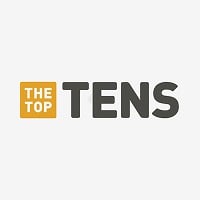 His hands were safest of all time.
God of slip catching
He is outstanding specially in slip
He is all time best slip fielder
V 7 Comments
35
Shakib Al Hasan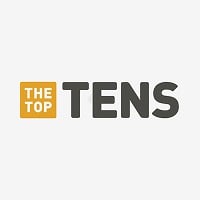 He is the best
Best of the best after Sabbir Rahman
He is the best in Bangladesh, and the best fielder in the cricket history
He is the best All rounder in the whole world. Shakib Al Hasan the biggest Blockbuster Name & biggest blockbuster Performance & biggest blockbuster country & biggest blockbuster funny man & biggest blockbuster Personality & biggest blockbuster hart feel.
V 8 Comments
36
Colin Bland
I agree - Bland was so good that he would give fielding exhibitions. His "party trick" was to knock all three stumps out of the ground from different fielding positions. - graham.clayton.906
Colin Bland was amazing. He was one of the first cricketers that specialised in fielding. He is forgotten by the new generation but will always be remembered by the older generation as a very fine specialist fielder that batsmen respected. What a man!
Colin Bland-simply the best fielder of all time.
If you talk to anyone that saw Colin Bland play, absolutely nothing will convince them that the game has ever seen a better fielder. Copmared to the likes of Jonty he was orders of magnitude better.
37
Shoaib Malik
He is the greatest fielder.
Should be in number 1 or 2
He is the world class fielder and all-rounder I have ever seen.
great...
It is a great fielder.he should be in top 10
V 14 Comments
38
Glenn Maxwell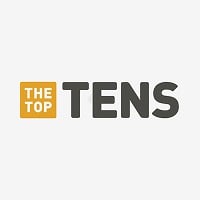 Glenn James Maxwell is an Australian cricketer who plays One Day International and Twenty 20 International matches for Australia.
The best fielder
He is the current number 1 fielder in the world
He should be #1. his run out in the 2019 wc against pakistan proves it
3rd best in the 2019 cwc and 1st in aus cwc
V 10 Comments
39
Ahmed Shehzad
Ahmed Shehzad is the best fielder ever in the world
Incredible, massively talented fielder..
Ahmed shehzad is one of best fielder in cricket history we all proud on ahmed shehzad
AHMED Shehzad is brilliant and outstanding fielder
V 15 Comments
40
Virender Sehwag
You will proud it
I am fan of him
What a great feilder he is

Vote for him
V sehwag
V 1 Comment
41
Misbah-ul-Haq
Misbah ul haq zinda abad
Brilliant fielder
World best fielder and best captian
nice
42
Brett Lee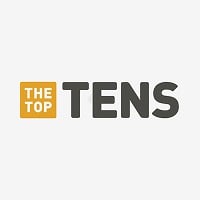 Brett Lee is a former Australian international cricketer and film actor. He is a former Channel Nine Commentator.
Is the best baller of all time
He is just a athletic... His throwing is the best.. Always goes to the right place... And he is also very fast in the field.
He is the best
43
Mohommad Kaif
Good filder but why it is 2 times?
Number 1 FIELDER IN THE WORLD
Kaif bastt fieleder world off number 1
44
Derek Randall
The best fielder ever bar none - didn't walk in as the bowler bowled - he RAN. I once saw him take a catch at mid-on at Trent Bridge by bending over and catching it behind his back. Total entertainment and worth 30 runs easily every innings in runs saved.
Without doubt, the best fielder ever. Was still brilliant at the age of 45.
92? Obviously not enough people saw this master fielder at work! Should be in the top ten at least!
Incredible, preposterous, massively talented, for those who never saw him imagine the Flintoff run out of Ricky Ponting on a routine basis (often with one stump to aim at). Perhaps most memorable for his famous Ashes catch that turned into a cartwheel! Sheer and utter exuberance meant that Cricket was always more exciting when he was on the field.
V 3 Comments
45
Younis Khan
Maybe
He is the best fielder of all the time in cricket... I think he must be in the top ten of list
He is abest fielders in pakistani team
He is not a good player
V 2 Comments
46
Mahela Jayawardene
The deadly M&M (Murali, Mahela) combination proved to be a death knell for many a time.
Mahela jayawardene is a best player in cricket history I love for mahela jayawardene
It has a very good fielder in I love for m jayawardene
Mahela is the best fielder IN Sri Lanka
V 2 Comments
47
Michael Hussey
Michael Hussey was a stunning fielder and is now a legend
He should be at 2nd place
Super hero...
48
Gautam Gambhir
Gautam gambhir is a good fielder
Best of all. Kkr kkr kkr
Best fielder ever of kkr
Best log off fielder in india tean
Mind blowing fielder
V 2 Comments
49
Chris Harris
Caught and bowled specialist
I played against Chris once when he was a pro in the Lancashire leagues and his fielding was sensational.
Amazing catches and run outs.
Check out his many magnificent run outs
50
Imran Nazir
Imran is the best fielder of Pakistan team he is very quick in fielding.
Very dangerous men, there have outstanding cricket playing style and mostly batting and fielding
IMRAN COME BACK IN THE TEAM. MOON FROM 786 CC OKARA
Very good fieder, same like as Johnty rohdes.
PSearch List
Related Lists

Top Ten Best Center Fielders In MLB History
Top 10 Left Fielders of 2016

Top 10 Center Fielders of 2016

Top 10 Right Fielders of 2016
List Stats
15,000 votes
118 listings
9 years, 283 days old

Top Remixes (34)
1. Jonty Rhodes
2. Eknath Solkar
3. Suresh Raina
karthik124
1. Jonty Rhodes
2. A.B Devilliers
3. Yuvraj Singh
Zeeshan
1. Jonty Rhodes
2. Mohammad Kaif
3. Suresh Raina
paasadani
View All 34
Error Reporting
See a factual error in these listings? Report it
here
.