Top 10 Greatest Italian Cars
The land of Italy, with its rich heritage in art, design, and engineering, has birthed some of the most iconic vehicles the world has ever seen. From sleek sports cars to luxury sedans, Italian craftsmanship has been at the forefront of innovation and elegance in the automotive industry.

You're not alone in having opinions about these mechanical marvels. Italian cars, after all, aren't just about getting from point A to point B. They're about the experience, the roar of the engine, the feel of the leather steering wheel in your hands, and the way the world seems to blur as you accelerate on the open road.

Are you a fan of the ferocious Ferrari F430 Spyder, with its impeccable performance and daring design? Or perhaps the Lamborghini Murcielago LP640, a name synonymous with speed and luxury, calls out to you. And let's not forget the elegance and power of the Maserati MC12 or the raw appeal of Lamborghini models like the Gallardo and Diablo.

These cars, and many more, represent a tradition of Italian excellence that stretches back decades. They embody a unique blend of style, performance, and passion that resonates with drivers and spectators alike. These aren't just vehicles; they're works of art, each one crafted with attention to detail that reflects the soul of Italian culture.

The Top Ten

1 Ferrari F430 Spyder

There is nothing in this universe that compares to Italian cars. Reliable, speed, looks, undeniably the best cars on this godforsaken earth...

It looks awesome. It's by far my most favorite Ferrari. It's definitely the best Ferrari ever made! It rocks.

Nice speed and looks really nice. Every time people see it, they're like, Damn! Where did you get that car!

Best car. I got it, and people look at it and are like, Damn!

2 Lamborghini Murcielago LP640

I love it. My Lamborghini Murcielago is such a smooth ride. I don't feel any of the bumps or potholes in the road when I'm in it. And it is such a sweet ride. All my friends are jealous of me and keep asking me if they can take my Lamborghini Murcielago out for a joy ride, but it is too nice for that. I mainly use it to go to dinner parties.

Again, it's a great car, and I don't know where I'd be without it.

Love Lamborghini, maybe because it is in my blood. I was born the same day the creator of Lamborghini was born, and since April is the month of the Taurus, this is why it is the emblem of Lamborghini.

This is the second sexiest car ever. The first is the Dodge Viper SRT 10 2014!

I really want to move to Italy to get a car like that. I really want a Jaguar car.

3 Maserati MC12

These cars have it all, from looks to speed to reliability. The best, truly the best...

4 Ferrari California

Wonderful, fast, cheap, good-looking, and amazing. Ferrari is doing the job that every car brand is given to do, which only Ferrari does properly.

5 Lamborghini Diablo

Best car ever.

6 Fiat Tempra

I so love FIATs. They're the best car ever. When I passed my driving test, I've always had FIATs.

7 Fiat 500

Great cute car, available as the fast Abarth or as a convertible. This car is great. The old one and the retro.

Love my 2013 Cinquecento! It's sturdy, compact, and so stylish with its Italian flair... Quite a head-turner!

Even for me as a Lamborghini fan, I have to vote for this beauty. I also really like the Abarth version.

8 Lamborghini Gallardo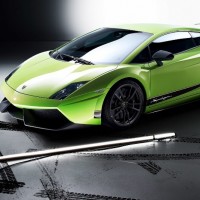 The Lamborghini Gallardo is a sports car built by the Italian automotive manufacturer Lamborghini from 2003 to 2013
Featured in many Need for Speed series. It is fast, stylish, and you can feel the power of the engine.
This is the best car ever, and I love it and am gonna get it when I am older.
9
Fiat Panda
I've had 3, now on my 2nd 4x4 version. Most practical and fun car to own out there.
10
Pagani Zonda
A truly classy car, designed with high attention to details, serious craftsmanship, and a very intimidating driving experience.
YES! My third favorite car. I feel sorry for the Lamborghini Countach, too.
AMG V12 good for 560 up (for the Cinque) with classic Italian engineering with a manual gearbox! What else is more fun than this?
Why the hell is it not on this list?!
The Contenders
11
Alfa Romeo 155
Best car ever, Forza Alfa!
12
Alfa Romeo 159
Pure emotion! More words are useless!
The best car in the world!
Best car in the world.
An Alfa Romeo is the best with all its style and stuff like that. The supreme black Alfa Romeo is the best and wipes all the other cars in the building. All the Alfa Romeo are great.
13 Lancia Flavia
14
Ferrari 458 Italia
I agree with Jeremy Clarkson from Top Gear. This is definitely one of the greatest cars ever made.
I love this sports car so much.
This is a fantastic car!
15
Ferrari F50
Three thousand pounds of the super Italian car.
16
Ferrari Enzo
It is the best car ever.
17
Alfa Romeo 164
After over twenty years blasting across highways and mountain roads all over the world, they keep running and stunning. A car whose base version was more luxurious than an S-class for a lot less. Design is timeless. Pininfarina nailed it with a fast and aggressive look that is still as delicate and sublime as only they can do. Engines are amazing: from the two-liter Twin Spark to the three-liter 24-valve V6, passing through the two-liter inline-four and V6 engines, they were faster than M3 BMWs and much, much more iconic. They do beat every modern Alfa Romeo on this list, especially on build quality and brand identity.
18
Maserati Grand Turismo
Scientific studies have shown that the Maserati revving engine increases the testosterone in all women in the study. A lot of women love men who drive the Maserati.
19 Lancia Y
20 Lamborghini Countach
21 Ferrari GTB550
22
Fiat Punto
I love my Punto! From Istanbul!
Very underrated car.
The best car ever!
23
Pagani Huayra
Come on, people! The Huayra is Italy's best car!
Awesome on Gran Turismo.
It is beautiful and fast.
24 Fornasari Tender
25 Lamborghini Egoista
PSearch List