Best Nail Polish Brands
1
Essie Polish
Essie should be ranked higher! Amazing quality nail polishes, a great selection of colours and the nail polish is the perfect consistency.
Love the pink color I selected, but doesn't seem to dry fast or remain hard. Seems to have a soft finish.
Gorgeous, and the package is adorable, but they chip way too easily, even with a good quality base and top quote. That's my only complaint though, they're pretty much perfect in everything else - Anx10U5
Beautiful colors! I love Playdate and Bikini so Teeny, perfect for summer. - iCanSeeYourPixels
2
OPI
Amazing! - Anx10U5
Truly obsessed with my OPI polish! I'm starting a nail polish collection and just got my first OPI of the collection! I currently have 7 polishes and 10 polishes that are shipping from Amazon! I'm about to have 27 polishes in only two days of collecting! Anyways, I highly recommend OPI and Morgan Taylor! I recently purchased the Pretty Pink Perserves Shade from this brand. I'm already in love with it! Not too expensive and not too low budget. I highly recommend this brand! Thank you for reading this long review!
Consistently has a good formula, nice brushes, beautiful colors with cute names. Love me some OPI!
Great brush, formula, quality and has a huge range of colors. Definitely #1!
3 China Glaze
4
Orly
Hmm, haven't tried them yet. I'm looking forward to, though - Anx10U5
5
Sally Hansen No Chip 10 Day Nail
Really good nail polish brand
Hi I am in Mauritius island.i hear sally hansen is very good n expensive. What do u think about constance carroll nail polish?
6 Revlon
7 Deborah Lippmann
8 Zoya
9
Sinful Colors
Damn, a dollar or two for good quality and nice colour? Sign me up - Anx10U5
I'm just thinking, how much money do you guys have?! These are very good for the price, and most nail polishes do the same thing. I'm not willing to pay $8 for a bottle! - keycha1n
10 KIKO
The Contenders
11
Ice
Purple Ice crackle nail polish as I type right now... - keycha1n
Icr should be like almost last cause it sucks
12 Butter London
13
Julep
My friend told me to subscribe to the Julep Maven box so I did. The nail polishes I received was stunning so I started buying more of them. In fact, their nail polishes chip the least of all the nail polish I've tried in a while. The only con is that they're $14. I highly recommend them though.
14 CND Creative
15 Deborah Milano
16 Nicole
17
Wet n' Wild
They get chunky really fast, though a little thinner can fix that. Other than that, new polishes have a great consistency and color! - keycha1n
18 Mavala
19
Motives
I love motives nail polish and make-up. The colors are so vibrant and last a long time.
20
Starrily
Ok. I'm about to go check this out because the previous comment had "HOLO" in it so I have to look at it now! OH MY! I JUST LOOKED IT UP AND I'm GOING TO ASK FOR 10 BOTTLES OF THAT BRAND FOR CHRISTMAS! Sorry lol I really love holo
THE QUEEN OF HOLO. If you guys have not checked this brand out yet, DEFINITELY check it out. Along with FunLaquer, this is one of my favorite nail polish brands.
21 Pupa
22 Madina
23 BarryM
24 Claire's
25
Chanel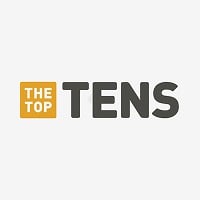 Chanel S.A. is a French, privately held company owned by Alain and Gérard Wertheimer, grandsons of Pierre Wertheimer, who was an early business partner of the couturière Gabrielle Bonheur Chanel.
26
ÜNT
I love ünt. Great colours and I love the peel off base coat.
27
Jessica
Great NAIL LACQUER
28 F.U.N. Lacquer
BAdd New Item