Best Dirt Bike Brands
The Top Ten
1
Honda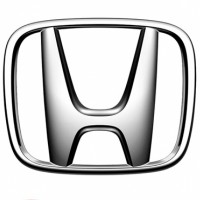 Honda Motor Co., Ltd. is a Japanese public multinational conglomerate corporation primarily known as a manufacturer of automobiles, aircraft, motorcycles, and power equipment.
I have a Honda 110 dirt bike and it is almost indestructible! This thing has been to hell and back but still drives like it did years ago. Honda 4 strokes are my recommendation for a beginner or a 2 stroke for an expert or excellent driver because they are easy to work on and they have just the right amount of Power you will or might need.
I only came to this list to see Honda at number one, and I was right.

Honda makes the best dirt bikes, hands down. Great prices, great bikes. They're a decent price, not horribly expensive, and I love the classic Honda red. I'd have to say I'd like to see Yamaha at #2 as well.
If Honda is a poor bike then why is it second on the list. It's the second fastest bike out of all. I have a 2015 crf 450 and it's MEAN. Then my 2015 yz 450 is my second favorite.
I bought one about 10 years ago and its faster than lightning still to this day
2
KTM
Love my 250exc best bike ever plenty of speed and it's light as. KTM should definitely be 1st, best suspension, power delivery, weight.
Better suspension, lighter bikes, smoother power delivery and clutch what more could you ask for.
I've never had one of these. Where I live is a Atlantic cycle and they don't sell ktm's. Only Yz,Kx,Rmz,and Crf. Not trying to brag. But I'm probably one of the richest families in Maryland. And I get 4 new bikes every year. But I sell the old ones. And burn in hell if you think I'm lying.
KTM just goes all out when they're making their bikes. Top quality
3
Yamaha
I got a 2003 yamaha yz250f. NEVER needed any real fixes and I ride hard. Even been owned by 2 before me and they never had a problem with it either. Keep in mind this is a 14 year old bike and is still running very strong. Yamahas are the best and most reliable. I even have a friend that has a 2012 ktm 250sxf and his takes 10-12 kicks to even start the dang thing up. YAMIS
Yamaha is the true winner KTM sucks, I have owned about 3 of them and I killed them all good advertising but realistically hate them now. Yamaha can handle my type of riding and I will always be Yamaha fan
Owned several Yamahas over the years and not one has ever let me down. Ever. Can't go wrong with a Yam. Best reliability and durability you can get.
I have a yamaha 230 I am hard on my bikes.
I have had yamaha all my life 50,90,125,230 they have all done me good
4
Kawasaki
I have a kx65 I race I just switched from ktm to Kawasaki and I like the kx stock mor than ktm stock but I like ktm mod more than kx mod
Yeah if you won all races you must be a better than a pro. Or a pro racing with kids that never even been on a bike.
I recently got a KX 65 and I absolutely love it I'm 11 and it has a ton of torque and it hits speeds around 60 mph in sixth gear. I am super satisfied with my KX 65 two stroke
I have a Kawasaki KLX 110 and it is awesome my friends say their great to and in my opinion Kawasaki is the best!
5
Suzuki

Suzuki Motor Corporation is a Japanese multinational corporation headquartered in Minami-ku, Hamamatsu.
Runs smooth and fast and has a good power band
I have 85 and it's the best bike I've ever owned
I have a rmz
450 and a 450 quad there awesome in my opinion there the best
Killer bikes amazing power
6
Baja
This has got to be on the top 3, I have one of these and after some work it runs super good!
Super good quality, but It's little hard to put in neutral. But it is a super good bike!
They are decent bike but not the best when it comes to offroading
Really really fast and preaty smooth
7
Aprilia
I think that Aprilia has great bikes
8
Beta
Beta easily makes the best bike on the market. The motor and clutch deliver smooth power. Handles better than any other bike I've ever ridden.
One of the best bikes I've owned. Very user friendly just like a Yamaha but more refined. Better handling then my KTM.
I have 2 an looking for a 3rd for a upgraded model an can't part with my old ones
One of the best racing bike I've ever raced with
9
Husqvarna
My Trusty Huskey has never let me down, In my opinion, best bike, basically the same as KTM because the companies are actually owned by the same people with same parts from engine to shocks but Husqvarna has a lighter frame.
Husky is the Pinnacle of off road racing. Don't take my word for it just look at what the winners in off road racing are winning on. Exclusively Husky. They are a KTM with just a little more. I have been racing off road for over 30 years, I ride Husky. Right off the showroom floor you get what you need to win.
Awesome bikes. Period. Great control of vibrations (reduces fatigue and parts breakage). Swedish origin means excellence, as the long winter yields much thoughtful design elements, often copied, but never bettered
One of the better bikes I've ever ridden. Thought it would be garbage because of the fact that I'd never heard of one before, but it definitely surprised me. I enjoyed riding it much more than my Yamaha.
10 CCM
The Contenders
11
ATK
Atk ahead of the time
12
Apollo
I love it, it was my first bike and is still doing it strong after 2 years
Apollo is equivalent to a honda 4 stroke
Its like my honda but better for the beggeniers
The same as all the other name brands but to me it just has more durability and I love the way its but it fits just right when I ride it
13
Sherco
Bought a 250 for my 16 year old. Straight off the floor ready to race. He loves it and goes great too. Get on em.
Used in professional races and they win
Just try a Sherco! Best dirt bike ever
14
SSR
They have very good begginer bikes this is the bike brand I ride now.
Great beginner bikes
15
Gas Gas
The new 18s are very competitive compered to ktm and ktms off brand husky. the quality of the bike is great and all the extras u get for your money is great just wish they had a motocross bike
16
GM
I don't know I made it up
Best bikes ever
17
Bultaco
Best bikes ever made
So sorry they're no longer made.☹️
18
John Deere
I have a John Deere dirt bike super fast and good for off road
19
Maico
Purely the best, pulled like a tractor turned on a dime.
20
Tao Tao
I'm 11 years old and Tao Tao 125 is a great beginner bike
It's the kia of atvs but fun ride
Tao Tao dbx1 is the best
21
Thumpstar
The best dirt bike & ATV's I've ever owned! The ordering process and customer service is very efficient and I would highly recommend Thumpstar dirt bikes & ATV's to newbies and advanced riders alike!
Thump star is a very good bike and it should be in the top 3 because of how fast they are
I got their TSX 140cc and it works perfectly. I bought 2 Dirt bikes for my kids to them. So far no regret. and customer service is Superb!
Great quality bikes! Tried it twice in Au. I hope they can ship here in Peru.
22
Atomik
Good for skids, and destroying it...
Great starter bike!
23
TM Racing
Great bikes smooth power and second to none. Low production means attention to detail and pride in the machine. High level bikes for sure
Have ridden dozens of high power race bike mainly 2 strokes and the tm 300 en is by far the most neat, best looking, fastest bike I have ever ridden, hand built italian machine that exceeds the competition in my opinion ( I grew up on ktms and still love them to bits, tm is a league of its own)
Not for people new to the sport, but they have amazing two smokes.
24
M2R
Great power they take anything in their path from enduro all the way to full blown mx tracks.
25
Rupp Industries
Rare and old, AMAZING OFFROADERS
PSearch List