Top 10 Opencart T-Shirt Design Software
" Any customer can have a car painted any color that he wants so long as it is black." This statement by Henry Ford at the height of mass production says something about the gratitude the customers felt for being given a chance to buy a mass produced good. Not so anymore. The need of the hour is unique personalized products. Personalized t-shirts are perhaps on top of the demand list. This is how we've come to compile a list of 10 web-to-print product designer tools for OpenCart based online print stores.

1 OpenCart Custom Product Designer

The designer tool gives the user the option to enter multiple line text to customize their t-shirts. Admin can manage font, that is, they can add and remove fonts. - Raman89

2 inkXE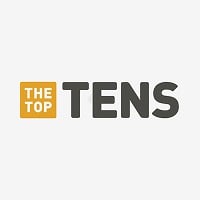 InkXE t-shirt designer software has a set of features unique to itself, such as the ability of print buyers to switch between print methods, multiple decoration areas on the same product, 3D preview of the custom product design, irregularly shaped decoration areas, ability of the printer to set variable print and price rules, etc.

The designer tool comes with a built-in library of pre-decorated t-shirt design templates. The user has 5000 cliparts and 100 fonts at their disposal for customizing the design. To give it an additional level of spin, there are a number of text effects and image effects.

The user/print buyer can upload the images for personalization from Facebook and Instagram. The designer tool can give real time updates of cost of printing the custom t-shirt when the user's design is under way. User can save custom t-shirt design and share this design on social media. - Raman89
Visit Website
3
CodeCanyon
CodeCanyan allows name and number printing on a t-shirt, jersey. User can add multiple line text, change color and font of the text while designing the custom t-shirt. User can save design and share design on Facebook and Instagram. - Raman89
Visit Website
4
theem'on OpenCart T-Shirt Designer
This designer tool comes loaded with pre-decorated artworks and a graphics gallery. User can share personalized t-shirt designs with their friend and followers on social media. - Raman89
5
No-refresh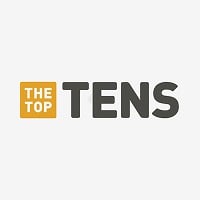 No-refresh is a one stop destination for high-performance online product design software and tools . This software, including t-shirt designer tool, skin designer tool, etc . , are quite versatile and can be used to create designs for a range of products . They are fitted with some of the most stunning ...read more.
6
Shirt Tools
The designer tool has a user friendly interface and it's compatible with mobile. The admin can create and add design templates and cliparts. The tool supports two modes- DTG and vinyl. - Raman89
7
Ocdesigner
Ocdesigner can be deployed to design and print t-shirts, but also mugs, caps, jerseys. User can add cliparts, text, images to customize the t-shirt design. - Raman89
8
AHS T-Shirt Design Tool
Angel HS is a responsive tool, it supports mobile display. User can design and print all over print t-shirts with its help. User can upload images from Facebook, Instagram to print it on their personalized t-shirt. - Raman89
9
Tshirtgang.com
User can upload their own unique t-shirt design to the tool for printing. Additionally, Tshirtgang provides fulfillment services. - Raman89
10
Custom Product Builder
The designer tool allows the print buyer to add their own custom text as well as Google font. The tool enables adding of images and texts in layers. - Raman89
The Contenders
11
Brush Your Ideas
Brush Your Ideas OpenCart Product Designer is a perfect product customization tool for the OpenCart E-Store owners. Using our tool, OpenCart owners can turn their conventional store into a dynamic studio for end users. Easily configurable and user-friendly, our tool comes with excellent features to enable your customers design and preview products before placing an order with you.
12
MyStyle Custom Product Designer
MyStyle Custom Product Designer generates print ready image files for the printer/store owner. The user can get product preview at any instance during the designing process. - Raman89
BAdd New Item