Top 10 Affordable Clothing Brands in India
This List is for the people who are looking to buy clothes from the Brands who Sell Good Quality Products at Affordable Prices which do not leave a hole in Your Pocket, Those who do not Compromise with Quality but are Affordable at the same time.

These Brands Mainly Focus on Indian Trendy Clothes & Accessories which can be Worn in Almost any Occasion. These Brands I am going to list are Somewhat new in the Market but Their Products are of Good Quality and Obviously Affordable. You can find Products of these Brands on Following Seller Panles - Flipkart, Snapdeal, Amazon and Many Other Panels.

1 Pret A Porter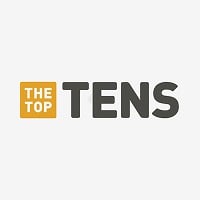 Name Means in English - Ready to Wear. It is an International Brand which is on the Top in My List Because their Prices are Low and Quality of the Fabric is High, People from Various countries Love to Buy their Products because they Sell Varieties of Clothes for Men and Women Both. This is one of the Brands where I can say that I will buy Clothes From Them Again and Again. - viveks3267
Products are Really good, I bought a Shirt from them about two months ago and so Far I am Still wearing it on Regular Basis, Good Products, Will surely buy again.
Yes I have bought some of their dresses from flipkart before and I gotta say that the quality of their fabric is really good.
2
Virtuoso Virgin
Just the name of the Brand attracts me So Much. This Brand is new in the Market and their Major Product is Belts for Men. They are using Genuine Leather to Produce their Belts, Their belts will Last longer than the Winters in Game of Thrones. Prices of their Products are Affordable and the Quality of their Products is Very Good. This is one of the Brands I will say is a Must Try. - viveks3267
3
Fabrica Designs
This Brand sells Majority of Western Wear Clothes Including - Tops, Skirts, One Piece Dresses, A-Line Dresses and Many More. If you are looking to buy a gift for your Wife, Girlfriend or Sister, then this is The Best Brand to buy the Clothes from. This Brand won't disappoint you. - viveks3267
4
Rockisland Jeans
Just the Name of the Brand Clarifies what they are Selling. I have tried one or two products of them Myself, and I was impressed with the fitting and Quality of the Cloth they used for their Products.I would say their Jeans are Not best But worth to Try once. - viveks3267
5
Odditie Fashion
Major sale of this brand is Shirts for Men. I would say this brand Sells only one products, this is why they give it more Importance unlike other brands which sell Many of the products. Right now they might not be Touching sky but in future they Might. - viveks3267
6
Zara
All hail Zara. This retail giant is very well known as the lower price point answer to high fashion. Its CEO is one of the richest men in the world, and with new designs created and in store in just one to two weeks, it's no wonder this lightning fast fashion store is a mecca for those with impeccable style. - viveks3267
7 Forever 21
8
Topman
While we give a lot of love to H&M, Topman is much more cutting edge in the world of affordable fashion. While it does occupy a similar space (even with Zara), it provides that "across-the-pond" perspective, thanks in part to the brand's U.K. roots. While it does have some runway ripoffs (which is a good thing), the brand also carries up-to-the-minute seasonal styles if you're looking for skinny jeans or even suits. There's no doubt this U.K.-exclusive store is expanding its reach into the states, becoming a central part of the fashion conversation. We're also really impressed that for a shop that has a runway line ; it offers prices that even a student could swing. - viveks3267
9
Uniqlo
We can rave about Uniqlo for days, but if we can properly sum up everything about this simplistic retailer, we're going to say this: Buy all your basics there. Aside from the fact that some of its T-shirts are under $10 and fit like a dream, it produces the very popular Heattech line that's meant to keep you warm and cozy on the days the mercury dips below zero. It also produces some awesome knitwear, denim, and chinos. Even its blazers look pricier than they are after minor alterations, and be sure to look out for its linen-cotton blend versions, which are sure to be an essential summer staple. - viveks3267
10 Charlotte Russe
The Contenders
11
Levi's
Good price, great quality and design!
12 Everlane
13 Please
14
HE by Mango
A veritable opponent of Zara's, Mango is seriously growing in popularity and until now has been one of fashion's best kept secrets. This brand never stops churning out good-quality, well-fitting, and affordable basics that are suitable for gents with any style. Whether you're looking for a simple wool cardigan or a check tweed blazer, or you're looking for a wide array of high-fashion-low price point affordable styles, Mango has it. Its seasonal campaigns on its site are incredibly appealing as well, and showcase the latest items and how to wear them. Its footwear is pretty good, but if you're looking for true longevity, it's best to look elsewhere. - viveks3267
15 Imperial
BAdd New Item