Top Ten Best Places Online to Buy Septum Jewelry
Septum piercings can be a pricey endeavor, especially if you are sensitive to certain metals. Piercing studios are a great place to buy jewelry... If you've got the money. If you're shorter on funds, but still want cute jewelry, hopefully this list helps!

The Top Ten

1 Body Candy

This website is my first stop for septum jewelry. The prices are fantastic, they have a HUGE selection, and they give you all the specifications on the jewelry; what it's made out of, the gauge, the size, everything.
Also, ALWAYS check for coupon codes, I've never paid full price for an order. The shipping is good, nothing to write home about, but I've never had any problems.

Visit Website

2 Painful Pleasures

The jewelry can be hit and miss here, a little more than other places, but for the price you pay, it's worth it. Their designs are some of my favorite, and like I said, the prices are fantastic. The shipping is good too, and I appreciate their shipping insurance for $2.

Visit Website

3 Body Art Forms

So, they run the gamut from cheap, to relatively expensive, but I like options. They do have some fantastic designs, even cheap. If you can pay a little more, they'll carry a lot of the brands your local piercing studios do, but slightly cheaper.

Visit Website

4 Rebel Bod

Though not as cheap as the above 3, RB still comes in Way cheaper than your studio jewelry.
They have some really great designs, and their gemstone jewelry is my favorite.

5 Juniqum on Etsy

Based in Ukraine, this small company has provided me with 2 of my favorite pieces in my collection. The shipping, from Ukraine to Utah, was surprisingly quick, and arrived in wonderful packaging, that I still use to house and transport my jewelry. Their prices are fantastic, and they have the most unique designs I've seen to date.

6 Ask and Embla

Their designs are some of my most favorite, and the prices are good, but what's keeping them down so far on the list is that they ship from China, don't tell you that until it's done, and it does take a while. I like my pieces from there, but the prices aren't quite good enough to put up with the shipping more than once in a while. I Definitely still recommend checking them out, simply because of their unique designs, but caveat emptor.

7 Urban Body Jewelry

A middle of the road option for me. Good prices, good designs, nothing really WOW about it though. I feel like their prices for things like gold are the best though, if you're really sensitive to metals. I know you can get a 14k gold (at least plated) ring for $65. Let me tell you I wish I'd gotten my gold ring for $65. I don't even care if it's just plated.

8 Tulsa Body Jewelry

Having just made my first purchase here, I'm pretty happy. They have a very specific style I like in stock. They also have a wide price range, but you can still get cute stuff for good prices.

9 Amazon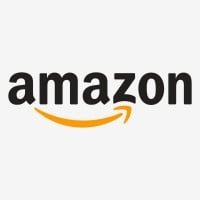 Amazon.com, commonly known as Amazon, is an American electronic commerce and cloud computing company that was founded on July 5, 1994, by Jeff Bezos and is based in Seattle, Washington.
I mean, you can buy anything on amazon. I bought a pack, and they're okay for short-term wear. Long term and it irritates my piercing, but if you're looking for a cute piece for a night out, might as well give a look-see.
10
Diablo Body Jewelry
This place Can get pricey, but they still have some reasonably priced jewelry there, too.
The Contenders
11
eBay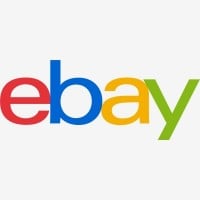 eBay Inc. is an American multinational e-commerce corporation based in San Jose, California that facilitates consumer-to-consumer and business-to-consumer sales through its website. eBay was founded by Pierre Omidyar in 1995, and became a notable success story of the dot-com bubble.
12
Hot Topic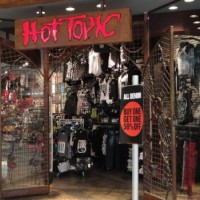 They sell 14g and 16g horseshoe rings online and in store if you want to use them for your septum, plus they also sell 18g and 20g horseshoe rings if you want to use them for your nostril. I personally like to wear a 20g spiked horseshoe ring in my nostril.
13 Wish
BAdd New Item