Top 10 Wrestlers to Never Appear In Wrestling Video Games
The Top Ten
1
Luther Reigns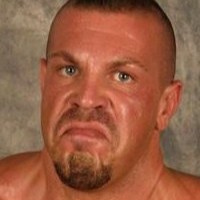 Not related to Roman reigns, this guy was a like a Henchman for Kurt Angle in 2004 - htoutlaws2012
2
Giant Gonzalez

Really surprising - Noksha
This one really surprises me how his not in any of the games. - htoutlaws2012
3
Johnny Stamboli

He was actually in wcw backstage assault - MrMonkey
This guy could have been in the first SVR game he was apart of the new F.B.I this guy had great strength for just a 200 and something guy. - htoutlaws2012
4
Deuce 'n Domino
Pretty cheesy gimmick but they were there for most part in 2007 and somehow were not able to be SVR 08 which is also a disappointing game in itself cause there was a lot of superstars missing anyway. - htoutlaws2012
5
Nathan Jones

Nathan Jones is an Australian actor, powerlifting champion, strongman and retired professional wrestler.
The apprentice to The Undertaker in 2003, and guess what he did recently he was in mad max fury road. - htoutlaws2012
6
Kevin Thorn

Kevin Matthew Fertig is an American professional wrestler. He is best known for working with World Wrestling Entertainment under the ring names Mordecai and Kevin Thorn.
This guy was apart of the revived ECW in 2006 he had a manager named Ariel and he had a cool vampire gimmick.
7
Tyson Tomko

The problem solver for Christian never was in a game. - htoutlaws2012
Actually he was in the tna video game - MrMonkey
8
Hercules Hernandez

Raymond Fernandez was a professional wrestler who primarily wrestled in Florida and Texas before joining the World Wrestling Federation. He was best known by the ring name Hercules Hernandez or simply Hercules.
He was the sheamus of his time. - htoutlaws2012
9
Bad News Brown

One of toughest ever in the history of the WWE. - htoutlaws2012
That's surprising. They should add him in WWE 2K19's DLC - KingSlayer93316
10
Simon Dean

Michael Bucci is an American semi-retired professional wrestler. Bucci is probably best known for his appearances in Extreme Championship Wrestling as Nova, Super Nova, and "Hollywood" Nova and World Wrestling Entertainment as Simon Dean.
Even though he was in WWE from 2004-2006 he never appeared in SvR 2006 or 07 - ExcaliberDG11
The Contenders
11
Marty Jannetty

Fredrick Marty Jannetty is an American professional wrestler, best known for his time in the World Wrestling Federation as part of tag team The Rockers with partner Shawn Michaels, and later as a singles competitor.
12
Rosey

Matthew "Matt" Anoaʻi was a professional wrestler, best known for his time on the independent circuit under numerous ring names, and his time in World Wrestling Entertainment, where he competed as Rosey.
Poor Rosey, not getting as much fame as his cousin, Roman Reigns. How depressing... - KingSlayer93316
Part of 3 minute warning, Tag teamed with Hurricane and somehow isn't put in any game. - htoutlaws2012
13
Hillbilly Jim
He was in smackdown here comes the pain
He is in Here Comes The Pain
He was in HCTP so yeah he was definitely in a wrestling game.
Not onc has he been in a game
14
Bull Nakano

15
Gorilla Monsoon

Robert James Marella, better known by his ring name of Gorilla Monsoon, was an American professional wrestler, play-by-play commentator, and booker.
He isn't that famous for his wrestling, but what if one day Yukes decided to include him? Probably unlikely, but this ominous color commentator face. I'm surprised to never hear his voice in any of the games. - htoutlaws2012
BAdd New Item