Top 10 Things That Should Be Added to Minecraft
Daxflame
Vote for the things that should be added in a Minecraft update! (Note: This includes mobs, blocks, items, and features).
The Top Ten
1
Fish Mobs
I want to be able to have an aquarium without one eye fish shooting me every time I pass by it
You know that there are fish in the water, right?
We need something in the water besides squids... - Daxflame
Ocean needs more mobs
V 2 Comments
2
Dragons
Dragons = awesome. And don't even get me started on obsidian tools. For Pete's sake, lava is MORE COMMON than diamond, but you need diamond to get obsidian, so it would have to be better and worse than diamond simultaneously...
It would be fun to be able to tame the ender dragon. Also, am I the only one who thinks mining caps should be added? Minecraft is about mining, so why not! Not only they can protect your head, they can provide light too!
Nothing says "DIE! " better than flying dragons trying to murder you. Doesn't have to be in the Overworld, maybe in another dimension? Also, riding a dragon is the definition of awesome.
Pet dragon would be pretty good
V 5 Comments
3
Obsidian Tools
Obsidian tools actually exist, so why not add them in Minecraft? - Daxflame
It would be so much easier for the people who actually deserves it (people who took effort in to making it ; )
Obsidian Tools exist... as an Addons... - GirlyAnimeLover
1 use we need more hope fully in 1.8.1 but just so good and obsidian armor fire resistence just think about it
4
Redstone Pulse Block
When activated: Pulse on. Pulse off. Pulse on. Pulse off. Get the idea? - Daxflame
V 1 Comment
5
Thirst Level
Makes minecraft more realistic and more Use of waterbottles!
6
Grappling Hook
Aseptically when it comes to jungle trees and very weird mountains
It'd have to have a range limit, but think about the possibilities! - Daxflame
7
Piranhas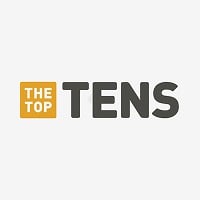 We need some sort of threat that hides in the jungle rivers. Makes getting raw fish much easier, too. - Daxflame
It would make the game way more interesting
8 Search Bar For Your Worlds
9
Golden Golems
You guys do know it's GOLD, butter is something you spread and budder is a drug
Hits harder than the iron ones! - Daxflame
Iron golems are getting pretty boring right now. MoJang needs to add some budder golems in the game!
Yes, I said BUDDER.
There's actually and addons which allows you to create Golden/Diamond et golems... if I remember it right - GirlyAnimeLover
V 3 Comments
10 Crossbow
The Contenders
11
More Animals (Birds, Mob Fishes, Snakes, ect)
You couldn't make an entire zoo full of cool animal mobs like
tigers, lions, bears, raccoons, turtles, sharks, parrots, pandas, rhinos, elephants, cheetahs, anything!
12 Rope
13
Sea Dungeons
They are adding Ocean Monuments in 1.8 but all you really get is a bunch of gold and a great survival challenge (Water breathing potions are heavily recommended, along with good armor and weaponry because of the mobs at guard the place)
Oceans are pretty much useless at the moment... Can't we add something to make exploration more interesting? - Daxflame
14
"Poison" Sword Enchantment
There are fire swords, so why not poison? - Daxflame
It could be an enchantment for a sword!
15 Acid
16
Statues
Stone and clay statues would be awesome! I would also love it if tombstones and tombstone/statues could be added.
Great instead of building the statue of liberty w/ emerald block
V 1 Comment
19
Birds (Besides Chickens)
We just need to add that and some guns so we can kill them : )
This would be great on some hunting map or world. Of course you'd need a gun too and just be going around shooting them. Then you could let your dog have it. Like duck, turkey, jays, cardinals, eagle, seagull�" Well, you don't really shoot seagulls...
~Owlpaw
20 Normal Bosses
PSearch List
Recommended Lists