Top Ten Warrior Cats Names That Do Not Exist
Silverfeather
The Contenders: Page 121
2403
Sunshatter
Love this awesome name! Keep making more! Sunshatter:Beautiful sandy orange she-cat with stunning green eyes. (Sounds like Sandstorm and Firestar together to me! )
-Thymeshock
V 1 Comment
2404
Mossdawn
Tell me your opinions and vote!
2405
Fallensong
I actually used this in an RP! A queen who died not long after kitting, light brown with cream feet, underbelly and darker brown patches on her face. It's a kind of sad name, but I like it.
-Snowdrift
2406 Diamondstream
2407
Starwonder
You can't use Star as a prefix. You may only use it as a suffix, if the cat is a leader.
V 1 Comment
2408
Ottertail
I don't know, just thought of it when I read Ottercreek, and by the way Ottercreek is a beautiful name. PLEASE vote and state your opinions, I want to know if it is good or not. Thanks!
V 2 Comments
2409 Brindlestone
2410
Cloudspirit
In real life clan cats wouldn't allow this name
(spirit is too religious for them too allow in a name)
2412 Diamondblaze
2413
Goldenstripe
She is a beautiful white cat with a golden stripe down her back, a golden tail tip, and golden speckles by her stripe with gorgeous bright blue eyes. She is fiercely loyal, independent, and the most stubborn cat in thunderclan.
V 1 Comment
2415
Silverpelt
Um I don't think Silverpelt can be used because that's what they call the night sky
Silverpelt already exists. It is from the books.
It sounds like a pretty grey tabby with black stripes and blue eyes. Perfect for ThunderClan.
V 2 Comments
2416
Starfire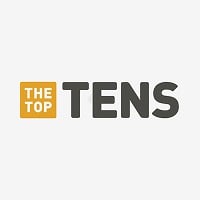 Starfire is the name of several fictional comic book characters appearing in books published by DC Comics.
She can never become leader but it is still a pretty name
Lol
2417 Whiteripple
2418 Frozenheart
2419 Brairberry
2420 Dewwhisker
PSearch List
Recommended Lists