Worst Phone Brands
The Top Ten
1
Apple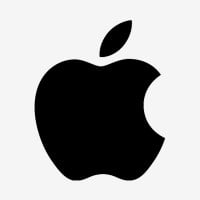 Apple Inc. is an American multinational technology company that specializes in consumer electronics, software and online services headquartered in Cupertino, California, United States. Apple is the largest technology company by revenue (totaling US $365.8 billion in 2021) and as of May 2022, and, as of June 2022, is the world's biggest company by market capitalization, the fourth-largest personal computer vendor by unit sales and second-largest mobile phone manufacturer. It is one of the Big Five American information technology companies, alongside Alphabet, Amazon, Meta, and Microsoft. ...read more.
I hate products with proprietary things, proprietary charging port and OS of Apple, proprietary skin of Samsung Android phones. I really hate their softwares, not hardwares. There are worst based on how they make softwares. Software industry is not really for Samsung, it's for Google, Microsoft, Xiaomi and Lineage OS. Samsung is a hardware specialist then Google is about software, the best phone will only exist, if they collaborate again in Android One program. It's best to switch back to Nokia or Motorola. It's best to only choose phones that run stock or at least near stock Android. So for those who still hate Chinese brands, Nokia is their one and only savior, from the 2 slavers, Apple and Samsung.
I would never buy an Apple product. They're too protective of the trademark at the cost of customer satisfaction. There are so many restrictions and complications on Apple phones that you just don't find on Android phone. The quality of the products is also overrated. Compared to my Sony Xperia Z2 (why is an old model), the new iPhone has a weaker RAM memory, weaker camera, poorer display... (check the specs). The only thing that might impress in an iPhone is its price, for those who like to brag about buying expensive products.
I'm an Android fan and I want universality, having a proprietary OS and connector were just my drawback. Then in Samsung, proprietary skin and bloatwares are my drawback. I would just go and recommend Google Pixel, its Android is pure as iOS is, if they don't know what phone should they buy. It's better to trust Google than just being a trend follower.
Apple apple phones are the bomb what that's just crazy I don't agree and so are their I pods and other stuff unless your talking about their earlier models then their bad but now no now they are number 1 and then number 2 is android phones or maybe the other way around
2
Nokia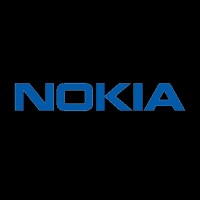 Nokia Corporation (natively Nokia Oyj, referred to as Nokia; stylized as NOKIA) is a Finnish multinational telecommunications, information technology, and consumer electronics corporation, established in 1865. Nokia's main headquarters are in Espoo, Finland, in the greater Helsinki metropolitan area, but the company's actual roots are in the Tampere region of Pirkanmaa. In 2020, Nokia employed approximately 92,000 people across over 100 countries, did business in more than 130 countries, and reported annual revenues of around €23 billion. Nokia is a public limited company listed on the Helsinki Stock Exchange and New York Stock Exchange. It is the world's 415th-largest company measured by ...read more.
All Nokia products such as phones, earphones, etc... Are actually the worst of all phone brands. Nokia phones have an internet browser but where's the internet conection? Nokia is the worst.
I hate Nokia phones I have one and it sucks they have so many bugs I mean come on when are they going to fix every thing just go with android screw nokia
Top notch. Best mid range phones in the business.. I've had mine for a year.
Not one problem. Brilliant design runs smooth as silk. I detest Sammy and Icrap. Bad phones overpriced full of crappy bloatware and they can both funk off. The future is mid-range solid affordable phones. Funk plans too.. Go for Sim only plans, and save a bundle! ,😝
God, I hate Nokia! No one likes Windows phones. My dad had a Lumia 530 & it got water damage so now it doesn't work. By the way, this happened a few years ago.
3
Lenovo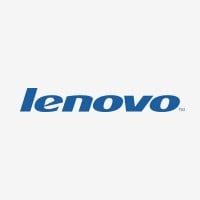 Lenovo Group Ltd. is a Chinese multinational technology company with headquarters in Beijing, China, and Morrisville, North Carolina, United States.
Bought the p2. has a great battery and awesome screen but everything else sucks. The loudspeakers get muffled as you're speaking then corrects itselfs and goes back, happens during video playback too sometimes. The speaker volume is so low that I have to bend my neck to listen to videos. NEVER EVER buying lenovo again
It's the worst phone I ever had. When I connected to the internet it lagged like hell and all apps are lagging especially games (even most light ones! ). Its useless and its connection to the internet sucks it loads nothing.
Lenovo is crap! I have Lenovo s850 and it gets lag sometimes I try. I know Lenovo is best for tablets and laptops but now seriously Lenovo smartphone is horrible
I'm using lenovo vibe x3 worst software and customer support I'm fed up with these brand and by the way isit even a brand
4
Huawei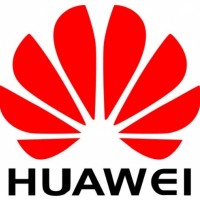 Huawei is the worst, slowest, and poorest internet connection in the world. They are also unsafe.
Huawei is run by the Chinese government, and not only are they crappy phones, they also have tons of spyware.
It's A very good phone making company.those who say they are not good they are not logical and don't look correctly
Stick with getting a Samsung or an not this cheap garbage
5
Samsung
It's not the best alternative to iPhone, it's the worst. Worst things about Android were based on Samsung, not Android itself. I still trust Samsung, but not as a commodity brand. It's not the brand itself the worst, it's how it ruins the Android experience. It's just a waste of money to pay for a phone with shorter Android updates, even how user friendly the UI is. I respect that people buy it, because of design. What I mostly hate were the racist consumers. They choose Samsung over Apple, because of design, while others chose it over Chinese brands, because those consumers were pointlessly racists. The answer for Samsung, Apple and China phones problems were Google Pixel, Nokia, Motorola or Chinese phones that run Stock Android or Near Stock such as One Plus.
Okay, so some Samsung Galaxy note 7 phones overheated and broke down. Bad point for Samsung but the only one still. Even Toyota which makes the most reliable cars out there had recalls at some points. Samsung is still as a whole a great phone company. Compared to Apple products, Samsung (and Android devices) provide products with much more freedom for the user, a much user friendly interface, access to a large scale of free applications, longer battery life, better screen resolution, better RAM and all for a more affordable price.
Samsung is an excellent phone brand! I love the high quality on most of their devices. Though, I once had heard that the Samsung brand had not invented touch screen and Apple invented that, so I hear that Samsung payed Apple so that they can COPY having touch screen devices too. I mean, I just don't like that they copied, most of the touch screen clearness and quality love should actually be going to Apple... I mean, from what I heard!
Hey Samsung! I heard that your galaxy note 7 exploded because the battery is overheated? Am I right? Well guess what? That's what you get for comparing your dumb galaxy note 7 to the iPhone 6S plus! i Phone 7 and 7 plus is already better than your stupid Note 7!
6
LG
Lg phones are some of the worst out there. Super unreliable. G2 overheated and completely died. G3's screen stopped responding to touch, same issue after sent in for repairs. Nexus 5x shut off and never turned back on.
LG sucks bro... You litterly have this phone for 2 years and it's already messing up on you... Wow I have the LG style and having the pen is no use
My phone is lg and honestly it sucks compared to other phones I hate it, it should be part of the top 10...
This also shouldn't on the list, but it isn't the best either. The LG G6 is actually pretty good!
7
Motorola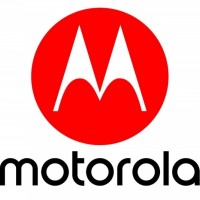 Motorola, Inc. was an American multinational telecommunications company based in Schaumburg, Illinois, United States. After having lost $4.3 billion from 2007 to 2009, the company split into two independent public companies, Motorola Mobility and Motorola Solutions on January 4, 2011. ...read more.
Terrible phone constant lags and slow connection none of the apps ever respond on the c plus do not get it trust me!
Why is it so hard to take a battery out of the e4. You have to get a tiny screwdriver and undo 4screws which you lose if you knock away.
8
AT&T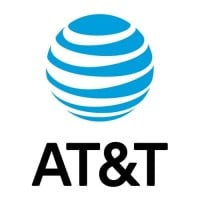 Its not a phone brand idiots
At and t isn't a phone brand
I would pick apple iPhone
It's a carrier, not a phone
9
Microsoft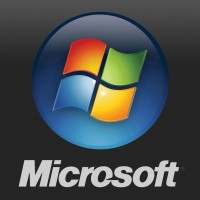 Microsoft Corporation is an American multinational technology company headquartered in Redmond, Washington, that develops, manufactures, licenses, supports and sells computer software, consumer electronics and personal computers and services.
I hate any Windows phone, they are so hard to use. I rather use an iPhone 2G over this.
Agree. Now I have a LG phone, but before that I had a Windows Phone. I really hated it!
Well,there are a few apps to download. I can't event play Clash Royale or download an Antivirus!
Worst company ever
I hate windows smartphones
10
Tecno
My tecno phone broke within 5 months after I bought it...I really hate Tecno
Worst phone ever...if u r reading this, never even think about buying a tecno
The Contenders
11
Xiaomi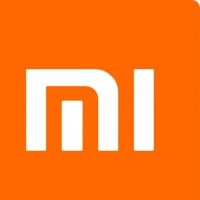 Xiaomi Corporation, registered in Asia as Xiaomi Inc., is a Chinese designer and manufacturer of consumer electronics.
A by product of what happens when emphasis is laid only on the quality of the production and not quantity. I've managed to drag my redmi note 3 till 2 years and now I'm seeing what I need to see. If you want a smartphone with reliable and with a benchmark status, go for samsung, LG and other reputed brands in the smartphone market.
Absolutely shouldn't be on the list! I have one for over a year and is still lightning fast, all apps work perfect! best phone for the buck! far better than a samsung s6 and I paid less than half the money...
Worst smartphone brand, bought 3 different xiaomi phones, all 3 of them had issues. They have the worst customer service as well.
I have a Xiaomi and I would say that its ok, not good despite the fact it tends to overheat very fast and lags a lot, but other than that, its ok, I guess
12
Ericson
Yes real Worst mobile phones company.
13
HTC
Worst phone, It breaks every charger I put in within a couple months, battery is terrible and takes one percent off battery from a thirty second ad after I've been using it for awhile, it heats up after using it awhile, it has terrible battery life, oh and yeah it has terrible battery life, and you can't charge it because it breaks all the chargers!
Nice speakers, but eat up so much battery!
I bet you haven't heard the HTC 10, M9, etc.
Htc gets hang sometimes.
14 Credo Mobile
15
Verizon Wireless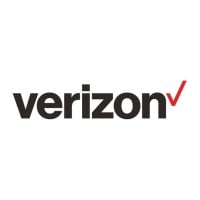 Verizon Communications Inc., commonly known as Verizon, is an American multinational telecommunications conglomerate.
Again, a carrier not a phone..
16
Oppo
They have the design I don't like, and their software is hard to use for me
Hang problem, always overheat, bad touch screen detection, way to expensive for a low internal storage phone
For its price, don't expect miracles. Funny how people can be so myopic and opinionated.
World worst mobile company with f3plus is world 2worst mobile
17
ZTE
This phone is horrible. I just got over a month ago. Nothing but problems since day 1. Drop phone calls most everything call, will call people on own, at night hear all kinds of sounds on it like someone on it. Feel like it's being hadacked. Now I know people w it all the people talk to say same issues. Take off market. Worst Metro I have had.
I have a zte phone it doesn't fit in my pockets also it sucks when it comes to quality and space. can't wait to git rid of it
This is a rather cheap brand, I drop one not even one foot and it shattered
Smash it..with a hammer
18
Alcatel
I hate this company. They make a lot of awful phones like OneTouch and Tetra. Alcatel Tetra sucks it's one of the worst phones ever. Alcatel Sucks! 0/10.
I agree 2000 percent it always crashes or freezes also shuts off for no real reason I'm glad I don't have this brand any more
Plainly suck. Bad photo quality and...just sucks! Never buy it! Get and iphone or samsung, anything but this phone
Their products are made cheaply and the network is slow at all times.
19
Vivo
Actually it's a brand, but it is pretty bad though.
That is not a phone brand, use your brain.
Best phone ever
20
Sony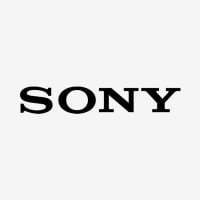 Sony Group Corporation, commonly known as Sony and stylized as SONY, is a Japanese multinational conglomerate corporation headquartered in Kōnan, Minato, Tokyo, Japan. ...read more.
Why is this also on the list, you don't know about phones.
21 Sky
22
Cherry Mobile
Cherry mobile is the worst phone ever
Lol easy to crack. Very sensetive 10000x than an iOS device.
23
Gionee
Gionee is a good company but it eat my battery
If you see it, run as fast as you can!
24
Asus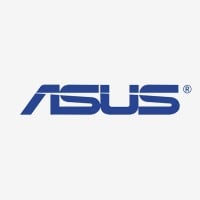 ASUSTeK Computer Inc., (stylized as ΛSUS) is a Taiwanese multinational computer hardware and electronics company headquartered in Beitou District, Taipei, Taiwan.
I have a ASUS phone and I absolutely love it so I think in my opinion I think this should be under apple.
25
T-mobile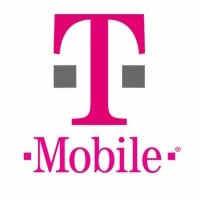 Not a phone brand
PSearch List