Worst Roblox YouTubers
NamiKazePants08
The Top Ten
1
Denisdaily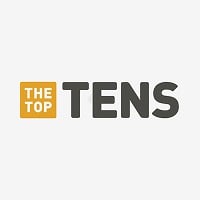 Everyone is literally loving him. Like loving him! It's so weird. Just see the books of him and you will have tons of cringe
He is so overrated, his fanbase sucks also/ - TeamRocket747
Denis... I love him
He's a stupid clickbaiter! One of his videos was called "ROBLOX: The Movie"! I can't believe that video has over 22K likes, considering it's clickbait! He also made a free robux scam site called "Growbux".
V 6 Comments
2
Dantdm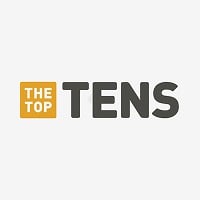 He should stick to Minecraft. (and by the way, Minecraft is *insert a bad word that means "poop") We also don't need to worry about it anymore because people said that he quit.
3
Alex
This guy is in ODER, her fanbase is bad, and she ruined the Roblox community.
She is the worst lmao
5 RadioJH Games
6 ethangamertv
7 Gamer Chad
8 Corlhorl
9 kazok
10 LOGinHDi
The Newcomers
?
PrestonRoblox
He literally clickbaits and doesn't understand the ROBLOX community, and bribed the so called "richest player on ROBLOX" to be in his group.
?
FGTeeV
Once watched it, then gave up on them.
VERY rude to their fans. I watched their Wizard Tycoon gameplay, and a fan asked him "Are you FGTeeV? " And they reply "Yeah, so we won't be chatting." When they started killing other players, they blame other players for having the idea.
The Contenders
11
NicsterV
His codings and ideas actually work, Whats wrong with him is that he has to talk so much, And he hides his main topic somewhere in the video, Making it so frustrating. - SandwichSWAT
Clickbaiting, tricking kids to leave roblox, stealing robux - Manowar9
More like BitchsterV. - HelloWhyImHere2
Like DenisDaily, he lies on his videos. There was a video called "Banning Oders with admin commands" and in the whole video, he was abusing a Oder and at the end he banned it. And there was another video called "I got banned from ROBLOX" and in his whole video he was like stressing out and in the end, ROBLOX sends him a warning and warnings are not because of being banned. This guy
should stop clickbait. - Gabo147
V 1 Comment
12
Dragod
Watch this video (I don't remember what it is so search this) Dragod you will get hacked if you don't have this - Datguyisweird666
He is a clickbaiting scammer that uploads 'easter eggs' of Jailbreak wich do not exist in the actual game. - MinecraftHater
"Find keycard in vending machine in jailbreak". Ban this guy
13
Poke
The one who started the John Doe rumors. - Drewman1211
His entire channel is full of clickbait, and his fanbase believes him, he also makes overpriced clothing,
just terminated him already, reminds me of someone, NicsterV.
Great guy, but he has to yell every time he does something... Guys lets eat a pineapple! GUYS I JUST ATE A PINAPPLE RIGHT NOW ITS YELLOW AND THERE IS A GREEN THING AT THE TOP...



Seriously... - SandwichSWAT
14 Tofuu
15
VuxVux
Just a total copy of AlbertsStuff, but a worse one that says terrible sex jokes. His fans won't notice that he is nothing but a wannabe rapper and ripoff.
16 Roblox
17
robuxian
He scams other accounts, should be number 2 - TeamRocket747
18
InquisitorMaster
Not many hate about her. Her fans scream and drown her and her friends to death like a pile of titanoboas. Literally saying "can you friend me please" and makes the server lag! Her friends don't request anyways and yet are completely oblivious to anyone that says hi.
I hate this girl. She is an oder and disrespectful to her fans. God do I hate her.
19
Lisa Gaming
Happily she was removed from yt - Manowar9
20 PinkSheep
21
ItsFunneh
I HATE HER so MUCH! SHE IS A COPY OF EVERY OTHER ROBLOX YOUTUBER. SHE ALSO HAS THE UGLIEST ROBLOX FACE EVER!
22
SeeDank
Why is he on the list? - SandwichSWAT
23
Greenlegocats123
The only reason I am adding this is due to the videos, fights, and the fan base.
This guy is great, Why is he on the list? - SandwichSWAT
Get him off this list. - MrCoolC
He is a ODer exterminator. Why is he in here?
24 Zailetsplay
25
Flamingo
He cannot stop talking while he's in the video. KevinGaming was far more better than him.
26 Ant
27 XDaniel
28 Equillex
29 Buzz
30 CookieSwirlC
31 MyNameAstro
32 ROBLOXFave
33
legobloxian
He copied greenlegocats.
34
robloxlover69
DEAR GOD ONE OF THE MOST STUPID YouTubeRS EVER! HIS PROFILE PICTURE IS JUST A BACON HAIR WITH SOMETHING WEIRD IN THE BACKGROUND, HE MAKES TERRIBLE ANIMATION, AND MORE! AND WHATS WORSE? HE DISABLES COMMENTS AND CENSORES THE LIKES AND DISLIKES IN ALL OF HIS VIDEOS, SO HE doesn't WANT TO SEE HATE OVER HIS VIDEOS! AND HE IS A LIAR TOO! ONE TIME I SAW ONE OF HIS VIDEOS CALLED "I found builderman's house, and this happened..." THEN THE VIDEO SHOWS HIM GOING TO A PLACE IN ENGLAND CALLED PHANTOM FORCES! YES, YOU HEARD ME RIGHT, PHANTOM FORCES! THEN HE SAW A BROKEN THING OF THE CAMERA AND HE ACUSED/SAID IT WAS BUILDERMAN! THEN AT THE END, HE PUTS A DOTTED PICTURE OF BUILDERMANAT THE ROBLOX HQ AND HE FAKED SCREAMED! DEAR GOD THIS YouTubeR IS SO STUPID! - Gabo147
35
RegularYT
He is a mess he got deleted
BAdd New Item