Worst Roblox YouTubers
NamiKazePants08
The Top Ten
1
Denisdaily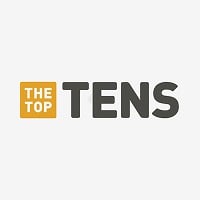 Everyone is literally loving him. Like loving him! It's so weird. Just see the books of him and you will have tons of cringe
He is so overrated, his fanbase sucks also/ - TeamRocket747
Flamingo is the worst actually, he ruined the myth community, but denis is bad as well.
He is not too bad
V 11 Comments
2
Alex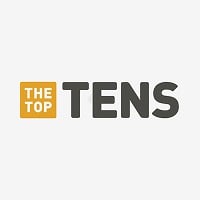 This guy is in ODER, her fanbase is bad, and she ruined the Roblox community.
To be honest I'm not really agenst online dating, but it's weird when youtubers do it and this guy is also annoying.
She is the worst lmao
It's not her that's bad, her fans drown her everywhere
V 1 Comment
3
Sub
My goodness I hated him. He was super rude back then and would abuse on Sky. I bet he never changed now.
He needs to get roasted by pink sheep
I hate you sub
Go commit die
V 1 Comment
4
Dantdm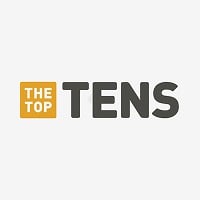 He should stick to Minecraft. (and by the way, Minecraft is *insert a bad word that means "poop") We also don't need to worry about it anymore because people said that he quit.
5
ethangamertv
This list is one big joke - Kreauwen
6 Corlhorl
7
RadioJH Games
How is she on this list? Her videos are funny
She's the best
8 Sketch
9
Gamer Chad
WHAT? He is a good youtuber! He actually doesn't clickbait!
10
Tofuu
Why is tofuu on the list his video are amazing
The Contenders
11
NicsterV
His codings and ideas actually work, Whats wrong with him is that he has to talk so much, And he hides his main topic somewhere in the video, Making it so frustrating. - SandwichSWAT
HE IS AWESOME
Clickbaiting, tricking kids to leave roblox, stealing robux - Manowar9
I suppose you could say he clickbaits a little, but I like his channel. He exposes scammers. Is that not a good thing? Plus, he just got banned for 7 days but it was for something he didn't do. Does ANYONE at ALL feel sympathetic for him?
V 3 Comments
12
Greenlegocats123
I love this guy, But how is he a worst roblox youtubers? Please, Take off this lists. - LapisBob
This guy is great, Why is he on the list? - SandwichSWAT
The only reason I am adding this is due to the videos, fights, and the fan base.
Only problem is a fair few of the fans for me
V 6 Comments
13
Flamingo
He messes with worlds but I'm okay that he kills baby boos because he's having the same feeling that I am when I see them. But his humour is so sarcastic and dry.
His videos are of him assaulting innocent players and abusing them! I hate him! He ruined the myth community by exposing the myths!
He is so annoying. I hate hearing him scream in the middle of whatever I'm doing, as my younger sister watches all his videos.
I hate him because like pewdiepie in the past, flamingo doesn't take things seriously and is very immature in scary parts.
V 8 Comments
14
kazok
This guy must be depressed at scamming little kids and misleading people.
15
Ant
Ant aka Creeperfarts sucks now. His channel is boring and he plays jailbreak for the views, he was exposed by Nathorix for giving out fake roblox gift cards. I recommend watching LandonRB because his content is better.
16
ItsFunneh
Shes an amazing person
She sucks and is cringey
A cringe Youtuber but at least she is not a n oder
I HATE HER so MUCH! SHE IS A COPY OF EVERY OTHER ROBLOX YOUTUBER. SHE ALSO HAS THE UGLIEST ROBLOX FACE EVER!
17 LOGinHDi
18 Roblox
19
Dragod
Watch this video (I don't remember what it is so search this) Dragod you will get hacked if you don't have this - Datguyisweird666
He is a clickbaiting scammer that uploads 'easter eggs' of Jailbreak wich do not exist in the actual game. - MinecraftHater
"Find keycard in vending machine in jailbreak". Ban this guy
20
Poke
The one who started the John Doe rumors. - Drewman1211
His entire channel is full of clickbait, and his fanbase believes him, he also makes overpriced clothing,
just terminated him already, reminds me of someone, NicsterV.
Great guy, but he has to yell every time he does something... Guys lets eat a pineapple! GUYS I JUST ATE A PINAPPLE RIGHT NOW ITS YELLOW AND THERE IS A GREEN THING AT THE TOP...



Seriously... - SandwichSWAT
21
robloxlover69
DEAR GOD ONE OF THE MOST STUPID YouTubeRS EVER! HIS PROFILE PICTURE IS JUST A BACON HAIR WITH SOMETHING WEIRD IN THE BACKGROUND, HE MAKES TERRIBLE ANIMATION, AND MORE! AND WHATS WORSE? HE DISABLES COMMENTS AND CENSORES THE LIKES AND DISLIKES IN ALL OF HIS VIDEOS, SO HE doesn't WANT TO SEE HATE OVER HIS VIDEOS! AND HE IS A LIAR TOO! ONE TIME I SAW ONE OF HIS VIDEOS CALLED "I found builderman's house, and this happened..." THEN THE VIDEO SHOWS HIM GOING TO A PLACE IN ENGLAND CALLED PHANTOM FORCES! YES, YOU HEARD ME RIGHT, PHANTOM FORCES! THEN HE SAW A BROKEN THING OF THE CAMERA AND HE ACUSED/SAID IT WAS BUILDERMAN! THEN AT THE END, HE PUTS A DOTTED PICTURE OF BUILDERMANAT THE ROBLOX HQ AND HE FAKED SCREAMED! DEAR GOD THIS YouTubeR IS SO STUPID! - Gabo147
22
InquisitorMaster
Disrespectful to her fans?! Can someone please show me text evidence? I need to know this. Every time she is in a server she gets admin.
Not many hate about her. Her fans scream and drown her and her friends to death like a pile of titanoboas. Literally saying "can you friend me please" and makes the server lag! Her friends don't request anyways and yet are completely oblivious to anyone that says hi.
In zombie rush she was a chatty parrot one time
At least she is one of the only GOOD oders
V 3 Comments
23
MyUsernamesThis
Didn't he scam his audience before? - TeamRocket747
He is so good at jailbreak
I have a note for you guys! I really LOVE this guy but the reason why I put this on the list it's because he only plays jailbreak. - Gabo147
24
Oblivioushd
Some rigged idiot who scammed glofish.
Yup
Mocap animations… how lazy
25
Semp
He used the N word in one of his thumbnails. Only Robuxian/robloxlover19 is worse than him!
26
robuxian
He scams other accounts, should be number 2 - TeamRocket747
27
Lisa Gaming
Happily she was removed from yt - Manowar9
Shes a troll
28
VuxVux
Just a total copy of AlbertsStuff, but a worse one that says terrible sex jokes. His fans won't notice that he is nothing but a wannabe rapper and ripoff.
29 PinkSheep
30
SeeDank
Why is he on the list? - SandwichSWAT
31
legobloxian
He copied greenlegocats.
I hate him. - DumbFriesNub
He's ok
33 Equillex
35 CookieSwirlC
36 Zailetsplay
37
RegularYT
He is a mess he got deleted
So BAAAD WISH I COULD NOT WATCH HIM SMH
38
Gibbles
I was once friends with him (I made him have an account on TheTopTens, it's called Gibbler.) But I don't like him anymore. We got into a fight over simple trolling. He is also a hypocrite, view hungry, subscriber hungry, liar, etc. - TeamRocket747
39
Enszo
WHAT'S WRONG WITH ENSZO THOUGH? - TeamRocket747
He's a big meanie and a big jerk he is freinds with the surreal boomblox I hate him (just kidding he's awesome)
40
Julius Cole
He touched me
41
DraconiteDragon
He's a awesome guy
42 Chicie Chocolate
43
Britney Slays
She's so rude! - Enolam
44 XDaniel
45 MyNameAstro
46 ROBLOXFave
47
FGTeeV
Once watched it, then gave up on them.
VERY rude to their fans. I watched their Wizard Tycoon gameplay, and a fan asked him "Are you FGTeeV? " And they reply "Yeah, so we won't be chatting." When they started killing other players, they blame other players for having the idea.
48
PrestonRoblox
He literally clickbaits and doesn't understand the ROBLOX community, and bribed the so called "richest player on ROBLOX" to be in his group.
49 Roblok Minigoober
50 Wookiebricks
PSearch List
Related Lists
Top 10 Funniest Roblox YouTubers

Most Loved ROBLOX Youtubers
Best Roblox Games
Top 10 Reasons to Quit Roblox
List Stats
200 votes
51 listings
2 years, 13 days old

Top Remixes
1. Dantdm
2. Denisdaily
3. Alex
NamiKazePants08
1. Denisdaily
2. Alex
3. Corlhorl
iliekpiez
Error Reporting
See a factual error in these listings? Report it
here
.