Top Ten Worst WWE Divas
The Contenders: Page 2
22
Kelly Kelly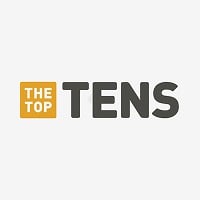 Barbara Jean "Barbie" Souray is an American model, former professional wrestler and professional wrestling valet, better known by her ring name Kelly Kelly.
Waste of a contract. Didn't deserve to be in WWE. Her fans are brainwashed as heck. Couldn't wrestle at all, lied about being a fan of wrestling as a kid since she doesn't know what she's talking about in interviews, fake Blonde, rabbit toothed joke. Not anywhere near as hot as those stupid male fans think. They need educating on what real beauty is. I'm glad WWE released her. It was long overdue. Talentless nothing more.
One of those talentless but admittedly hot Diva's the WWE tends to favour. Made all the worse for her grating music and the flood of drool that descends across the arena from that moron Lawler every time she appeared.
She was horrible. She spent more time screaming like a twit then wrestling
Porn!
V 15 Comments
23
Ashley Massaro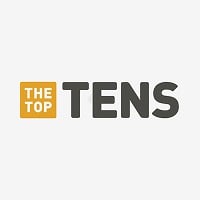 Ashley Marie Massaro is an American former professional wrestler, valet, former WWE Diva and current general manager signed to World Independent Ladies Division Wrestling.
Talentless but better than that rat aj
Aj is amazing, not a rat
Worse than AJ
Worst Divas in my opinion, she can't wrestle at all and her finisher [elbow drop from 2nd rope] is so weak

but WWE gave her 2 matches in the greatest PPV like Wrestle Mania
Absolutely, those matches are horrible!
24 Sharmell Sullivan-Huffman
25
Summer Rae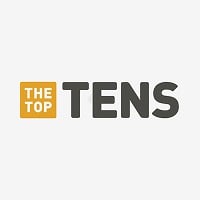 Danielle Moinet is an American professional wrestler, professional wrestling valet, model, actress and former American football player currently signed with WWE under the ring name, Summer Rae.
She can't wrestle or dance she sucks
Summer Rae isn't serious about wrestling nor can she dance
She's not serious at wrestling
Ugh, she can't wrestle
V 9 Comments
26
Sasha Banks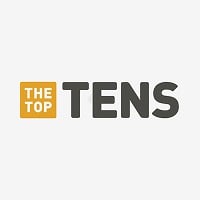 Mercedes Kaestner-Varnado is an American professional wrestler currently signed to WWE under the ring name Sasha Banks, where she is a former NXT Women's Champion.
Sasha RATS she can't wrestle and tries to go after all the male wrestlers because her V smells like a fish tank - tana
Sasha Banks isn't a bad wrestler, she's the best diva in WWE. to be honest, she should be the leader of the divas division, not Nikki she sucks. No offense.
She isn't even that hot. Her gimmick is so gay...
RATSHA SKANKS IS AN UGLY HORSE THAT ONLY GOT HER FAME THANKS TO HER EQUALLY TALENTLESS COUSIN SCRAWNY DOG!
V 12 Comments
27
Stacy Keibler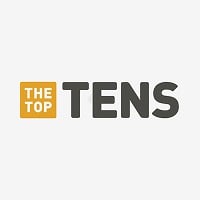 Stacy Ann-Marie Keibler is an American actress, model, dancer, cheerleader, retired professional wrestler and valet who is best known for her work with World Championship Wrestling and World Wrestling Entertainment as a WWE Diva.
Ugh, what a talentless hoe. Definitely one of the worst.
She's terrible in the ring
28
Beth Phoenix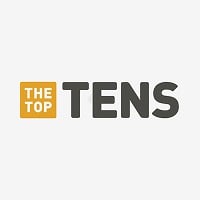 So you idiots are putting her on this list just because she is mean to the other divas. Remember that WWE is scripted. Plus, Beth Phoenix is a 10x better diva than talentless bimbos like Kelly Kelly, Rosa, and Maria.
A bully was her personality which WWE gave her this is about her in ring ability and Beth Phoenix can wrestle
Beth is crazy good she took out so many divas she should be next trish and Micky James
Um.. haters I don't think you noticed but wwe is scripted
V 4 Comments
29
Trish Stratus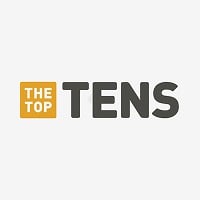 Overrated, she is the reason why women like Mickie James, Melina, Candice Michelle, Victoria, Beth Phoenix, Michelle McCool, Molly Holly don't get the credit they deserve. Because Trish and Lita are always there, "Trish the G.O.A.T" "Today in history: Trish/Lita had this match". When will the WWE will promote its other past women as much as Trish or Lita?

They were good, but WWE and people worship them a lot, that they forget of many other women who were as good or even better than them.

Trish only wrestle 6 YEARS, that's all. Victoria has wrestle for almost 20, Mickie has wrestle for almost 18 YEARS. How disrespectful from WWE's part to only recognize this woman, when is clearly than wrestling isn't her passion
Couldn't wrestle at all. Only hired and over because she was gorgeous. She has nothing on Lita (A better wrestler).
That's bogus, Trish doesn't suck. She's more talent, hot and she kick ass. Whoever put her name on this list is an absolute retard.
Come on Trish is one of the best
V 3 Comments
30
Paige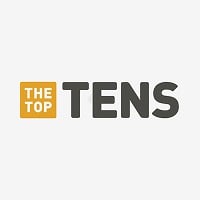 Saraya-Jade Bevis is an English professional wrestler and actress. She is signed to WWE, where she performs under the ring name Paige.
Paige entered the WWE claiming she was going to revolutionize the diva's devision. A year later things with the diva's are worse then ever and her gimmick of being an anti-diva turned out to be nothing but hypocrisy. She is exactally the same as the rest of the diva's and the only reason she even got a push is because she is pale.
Pandering, Annoying, and Overrated. She is so lame. She's boring too. I don't care if she can wrestle or do cartwheels. She's no different from the rest of these divas. I'm glad she's gone. Good riddance!
I laugh at these morons who think this hoe was going to change the division. Screw that! I would take a dump during her matches. I even saw people looking at their phones than her matches.
She is awesome and if you don't like that...Scream!
V 17 Comments
31
Alexa Bliss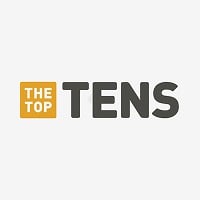 Alexis Kaufman is an American professional wrestler currently signed to WWE under the ring name Alexa Bliss, where she performs on the Raw brand and is the current Raw Women's Champion in her first reign.
Most annoying and pathetic wrestler but she is a good heel
The only reason this midget got her push it's because she slept her way to the top. There were rumors about her being ring-rat in 2015 which turned out to be true. Also can't wrestle, can't act, makes smug faces which make her a very bad heel like some typical high school mean bitch also copies Harley Quinn's look from equally terrible movie.
32
Stephanie McMahon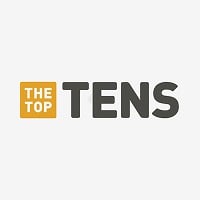 Stephanie McMahon Levesque is an American businesswoman, professional wrestling valet, professional wrestler, minority owner, and the Chief Brand Officer of WWE.
She basically does it all, whether you think she does it well or not is up to you. Although I don't think anyone would argue that her wrestling skill could use some improvement if she wants to do more matches
Fake face and Fake breasts. She ain't hot
Sounds like a little kid
This bitch is reason why Chyna isn't in HOF!
V 2 Comments
33
Charlotte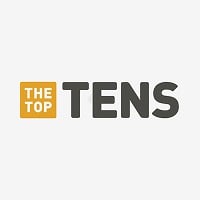 Ashley Elizabeth Fliehr is an American professional wrestler currently signed to WWE under the ring name Charlotte, performing on the Raw brand. She is a former NXT Women's Champion, the final recognized Divas Champion, and the inaugural and current three-time Raw Women's Champion.
Just plain scary looking, and not because she's a good wrestler nor because she's any kind of hot. She looks like something that would pop out of a little kid's closet.
Sloppy wrestler, can't cut a decent promo. Her segments are cringe-worthy. She's a terrible heel. She looks like a man with breast implants. She can't act as well. Why the hell is she champion. Sasha should've had it since WM32!
In my opinion she is a bad diva not worse this is because Charlotte is a talented and athletic diva however when it comes to the ring she always needs her help from her father ric flair and Dana Brooke they suggests that she can't wrestle and she is after all the daughter of the two time hall famer and was in development in nxt and she always cheats and is a fraud thanks to Dana and ric who always grabs Charlotte competitor leg and distracts them so Charlotte can achieve her victory.Overall it shows Charlotte shouldn't represent the women's or divas Divison or be a genetically superior champion as she constantly needs help of them to benefit her in the ring thanks to other people's distraction that she takes Benifit from.
She's hot but annoying
V 5 Comments
34
Natalya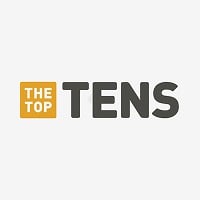 Natalie Katherine "Nattie" Neidhart, known by the ring names Natalya and Natalya Neidhart, is a Canadian-American professional wrestler currently signed to WWE.
One of the last survivors from the Hart Family Dungeon. She has incredible in ring performance and is one of the best female wrestlers in the women's roster. It's just too bad that WWE as of the moment isn't using her right.
The best female worker since molly holly and the next victoria who ever put her has no life
I think she should divorce with Tyson Kidd, who has so-called "swagger". All in all, she's pretty AWESOME! The sharp-shooter is hands-down the best Diva Finisher
She is one of the best divas to ever set foot in a wrestling ring. It's just wwe and their usual misusing of talents
V 10 Comments
35
Maria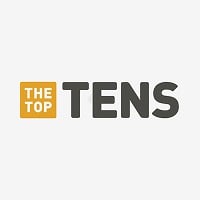 Mary Louis "Maria" Kanellis is an American professional wrestler, actress and singer currently signed to WWE, performing on the SmackDown brand. She is a face.
Maybe not as bad as ever (but getting close to there). She can't wrestle. She can't act. She botches a lot. What else do I have to say?
Ha! This skank thinks she's better than Melina. Accusing Melina is a talentless tramp. When the only thing that period blooded hair useless skank is only good at botching. She don't deserve to win a slammy. She slept her way to become a diva.
Definitely the worst diva ever to have been employed in WWE, alongside Kelly Kelly and the Bellas. She has looks but she's absolutely terrible at wrestling and acts like a skank all the time. Glad she never held a title. Not even the divas title.
Someone tell me please how this ugly hoe made it into Playboy?
V 5 Comments
36
Mickie James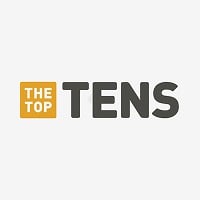 Mickie Laree James-Aldis better known as Mickie James, is an American professional wrestler, actress, model and country singer signed with World Wrestling Entertainment.
Mickie James is ultimate perfection when it comes to women's wrestling. She is pretty much the literal definition of a women's champion. Utterly talented and beautiful, she deserves to be on the best list. She has held multiple championships in different companies; WWE, TNA and countless indy titles. She just won the International Pro Wrestling United Kingdom Women's Championship just yesterday! Mickie SLAYS the world of women's wrestling and has even paved the way for so many young women in the business today.
Great diva got a lot of talent could go at it against the best on the roster and her crazy stalker gimmick was perfection great diva and my personal favourite ever
She is one of the greatest wrestlers of all time
The Best
37
Lita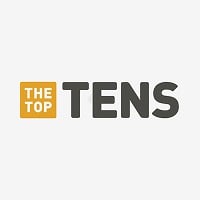 Amy Christine Dumas, better known as Lita, is an American retired professional wrestler, and singer currently signed with WWE as a producer.
Good wrestler with the worst story lines.
Ridiculous! always after edge
Wrong she was a good diva
Lita is the BEST!
V 2 Comments
38
Bayley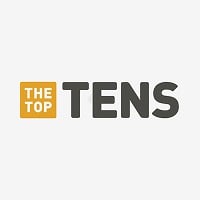 Pamela Rose Martinez is an American professional wrestler. She is currently signed with WWE under the ring name Bayley, where she performs on Raw.
Whoever you are, You may want to remove the comment, because there's gonna be a horde of Bayley fans coming right at you.
Hands down, worst gimmick and gayest gimmick...
Don't give a flipping table if she's "talented". Her gimmick is G-Rated. Who the hell goes around hugging people? LAME! She also sucks on the mic.
Bayley rocks
39 Tori
40
Lena Yada
Can't act, can't wrestle, can't dance. A real triple threat.
Yea but very forgettable at best. - htoutlaws2012
Underrated better than Ratsha Barks and Bj lee
SHE IS THE WORSTEST OF ALL
PSearch List
Recommended Lists
Related Lists

Top Ten Hottest WWE Divas

Best WWE Divas

Best Blonde WWE Divas Ever

Top Ten Best WWE Divas of 2017
List Stats
1,000 votes
56 listings
4 years, 332 days old

Top Remixes (9)

1. Vickie Guerrero
2. Eve Torres
3. Maryse Ouellet
Khaled1113

1. Nikki Bella
2. Vickie Guerrero
3. Eva Marie
htoutlaws2012

1. Vickie Guerrero
2. Eva Marie
3. Bull Nakano
princepretty
View All 9
Posts
Error Reporting
See a factual error in these listings? Report it
here
.