Best Women's Workout Clothing Brands
When it's time to get your sweat on, it helps to wear something that both helps you perform at your best as well as makes you look great.

Nobody wants to get sweaty in a cotton T-shirt and Jeans that weigh you down and makes you uncomfortable. Here are a list of the best clothing brands for women so you can get your workout in with some style.

The Top Ten

1 Lululemon

I'm a college athlete and whenever I can wear my lulu stuff I will! Everything breathes very easy and feels so comfortable. I've had all my spandex for more than 5 years and they still fit like a glove and haven't lost their color!

You won't find a pair of Lululemon pants that doesn't make you look awesome. Specializing in Yoga, running, and general working out.

Who cares about looking pretty when working out. I'm a tomboy and I would wear sneakers shorts and a t-shirt and no pink, I'm 12 years old.

I absolutely love this brand from the bottom of my heart. There super comfortable to wear, make you look amazing, never had anything better than this

Visit Website

2 Victoria Secret's VSX

I love there work out clothes! The quality of pants lasts a long time and never sheer! The bras for running or high impact sports are the best because they give great support and you can get your actual cup size and band size instead of getting size 2,4,6 or small, medium, large. For some one with a bigger bust and narrow frame it's a better fit.

Visit Website

4 Koral

Love this brand! Their leggings fit and feel amazing and they are very versatile. I can wear them to the gym, out running errands or just lounging around and I love the details in their leggings and bra tops.

5 Alala

6 Urban Outfitters

7 Beloforte

Best leggings I've ever had!

8 Joe Fresh

9 Nike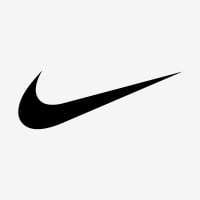 Nike, Inc. is an American multinational corporation that is engaged in the design, development, manufacturing, and worldwide marketing and sales of footwear, apparel, equipment, accessories, and services. The company is headquartered near Beaverton, Oregon, in the Portland metropolitan area. It is the world's largest supplier of athletic shoes and apparel and a major manufacturer of sports equipment, with revenue in excess of US$37.4 billion in its fiscal year 2020 (ending May 31, 2020). As of 2020, it employed 76,700 people worldwide.
In 2020 the brand alone was valued in excess of $32 billion, making it the most valuable brand among sports businesses. ...read more.
I know they are a top brand but not everyone can be number one. I like the styles and the selection. They are functional for your workouts for sure.
You can never go wrong with nike! they have always been around & they aways will.. their clothes are amazing & their shoes are just as amazing if not better
10
Under Armour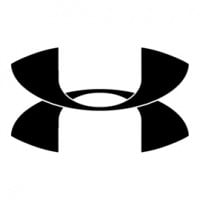 Under Armour, Inc. is an American sports equipment company that manufactures footwear, sports and casual apparel. Under Armour's global headquarters are located in Baltimore, Maryland, with additional offices located in Amsterdam (European headquarters), Austin, Guangzhou, Hong Kong, Houston, Jakarta, ...read more.
Worn by the pros, there's no reason to not love your Under Armour gear. It wicks away your sweat which keeps you cool during your activity, and it looks great as a fitted layer.
Great clothes and great price.
The Contenders
11
Athleta
Comfortable, stylish, and best of all they give you a "sweat in it and still return it if necessary" policy. You can buy Athleta clothing and rest assured that if they don't work out for you, they will take them back.
Their line of athletic clothing wash and wear well, don't pill, tear easily, and are complimentary. sometimes you can find their shoes on other sites for less money. I have not tried Lulu so I can't compare if Lulu is better or not.
Most comfortable clothes I've ever owned and the return policy is amazing. I always feel like family when I go into the store; everyone is just so nice!
The quality of their clothing is better than other brands. I've had some items for years and still look good!
12
Lorna Jane
With Lorna Jane's one of a kind trademarked fabric it is the comfiest and best fitting active wear you can buy and I would highly recommend and generally great for any type of fitness or just everyday clothes.
The design, material, and the color are spoiled women. It likes a combination Victoria Secret and Nike ☺️... It made our passion in doing active-life increased 3x.
13
Gymshark
Comfy, cute, breathable gym clothing. I love Gymshark because in my area I'm the only person in my gym with it on which makes it stand out more
14
Lucy
Great pants, tops, jackets, etc. A lesser-known brand but still an awesome choice if you want to look good while deadlifting or practicing your handstands.
Lucy has the best pants - I cannot find a better fit with any other brand!
15
Prana
Worn by both climbers and yogis (talk about your clothes needing durability and flexibility) Prana has an option for everyone.
16
Reebok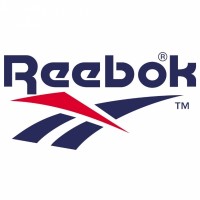 Reebok International Limited is an American fitness footwear and clothing manufacturer that is a part of Authentic Brands Group. It was established in England in 1958 as a companion company to J.W. Foster and Sons, a sporting goods company which had been founded in 1895 in Bolton, Lancashire. From 1958 until 1986, the brand featured the Union Jack flag in its logo to signify the origins of the company. The company was bought by German sporting goods company Adidas in 2005. The company's global headquarters are now located in Boston, Massachusetts, in the Seaport District, with regional offices in Amsterdam, Montreal, Hong Kong, and Mexico City.
Worn as the official brand of CrossFit and I can see why. From my Reebok gym bag to my minimal shoes, Reebok has you covered. Their clothes are comfy to wear both in and out of the gym.
17
Columbia
While not normally viewed as a workout clothing, they make the list because they are perfect for the activities you are training for. What good is a workout if it doesn't transition you into something outside of the gym. Columbia gives you the real-world comfort and performance clothing you need to realize your goals.
18
Patagonia
Workouts, surfing, hiking, rock climbing, paddle boarding... You name it and Patagonia is great to wear while doing it.
19 Diadora
20 Zella
21
Champion
The in-house workout brand of Target stores, they are in expensive and easy to find. They make great sports bras and you get lots of colors and styles of everything to choose from.
22 FILA
23 Bandier
24
Ivivva
3 Girls They love this brand and it washes great hammy downs are still in Great shape.
Clothes look amazing while feeling good!
25 Bombshell
PSearch List