Top Ten Best Brazilian Soccer Players
The Top Ten
1
Pele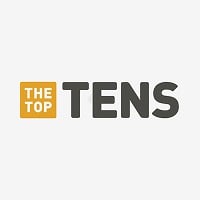 Edson Arantes do Nascimento, known as "Pelé", is a retired Brazilian professional footballer who played as a forward. He is one of the best players in football, hence why he's nicknamed the "king of football".
Pele won 3 world cups with Brazil. He was voted Player of the century in 2000. He scored 77 Goals in 92 Games. A sensational
dribbler with an unstoppable shot. He scored
1243 Goals in his carer More than any else and
he scorred 12 world cup goals in 14 games
I asked 100 people who the best ever Player is for them 94 said pele 3 said maradona 1
said Johan Cruyff 1 said Garrincha and 1 said
Zinedine Zedane. The End

He was by far the best football player ever to grace this planet so good that when he touched the ball I was always a fantastic trick or amazing shot in an interview a defender at Red Bulls said in 1977 Pele is the the hardest person to get the ball of in football. In a match you need at least three men marking him all the the time or else he'll score a 100 goals before you can say hallelujah. When he's got the ball you need to tackle in the first seconds or else he won't be stopped.
He's the best player ever he's so good that he won everything that a player dreams of winning did you see his narrow miss from miles out of the box. Best shot football has ever seen

Zico number 5 what a joke and various others, this is based on the latest and has nothing to back it up, only one legend from years ago, how can you have a vote like this when most of the people voting don't have a clue and too young to even have seen other greats that played along side pele through the years, and to say to say neymar that high up an even bigger joke, and to say he's got the skill of messi, who are you kidding, if he was that good wouldn't he have been put in the with Ronaldo and Messi for player of the year ohh no he wasn't, he's got extreme talent but to put him along side the greats already is the stupidest thing I've read, neymar wouldn't be be able to handle yesteryears games but the legends would've scored a lot more goals these days, they was constantly hacked down with career ending tackles they might not have had the pace but look at Barcelona and teams like that, the legends wouldn't need the pace there skill on the ball would win over pace
244 Comments
2
Ronaldo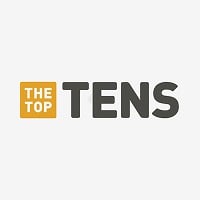 Ronaldo Luís Nazário de Lima, commonly known as Ronaldo, is a Brazilian retired professional footballer who played as a striker. Popularly dubbed O Fenômeno, he is widely considered to be one of the greatest football players of all time.
I think that Ronaldo is the best player in the Brazilian soccer team because he had the scores when I was watching the soccer games and I really liked him the best because he had the best strikes and he was good as a goalie and he was a really good defense and offense players.!

Hope some people agree with me, and if they don't maybe they should post a comment about why they disagree with me and who they think is the best Brazilian player!
Beautiful, delicate and skilful dribbler, but powerfully inventive with a devastating finish. Best striker ever!
Zidane, Mourinho and Bobby Robson said he was the best player of all time and thats coming from 3 Legends! - mikeyeggo
R9 the best footballer of all time along with Maradona
137 Comments
3
Ronaldinho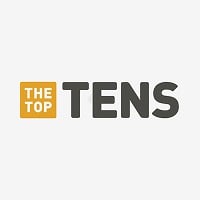 Ronaldo de Assis Moreira, commonly known as Ronaldinho or Ronaldinho Gaúcho, is a retired Brazilian footballer.
He is another level of professional soccer player. He can do what others can't. He show what is impossible be possible if it comes to him. And more importantly, HE SMILE! JOY OF SOCCER CARVED INTO HIS FACE!
What he did was just out of his world! A simply a GOD! 1O times better then pele and ronaldo! He's smile and skills will never be seen again... A perfect example of how soccer should be played. HE BRINGS BACK THE SAMBA!
When I start selecting my top ten soccer player in the world. Don;t put Ronaldinho first, because He is the highest soccer player. He is not even in those top ten. Ronaldinho is has the another level of professional experiences. When you are making you list Start Ronaldinho, then go 1, 2, 3, 4, 5, 6, 7, 8, 9, because that is the only List will sound good. - msa
Very good best in the world
143 Comments
4
Neymar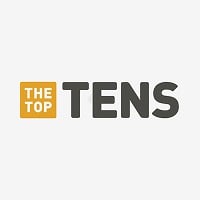 Neymar da Silva Santos Júnior, commonly known as Neymar or Neymar Jr., is a Brazilian professional footballer who plays for Spanish club FC Barcelona and the Brazil national team as a forward or winger, and is also the captain of the national team. ...read more.
Neymar is very young only 19 years old, he has potential to become the best in the world.
Neymar is very tricky, fast and a great dribbler. Similar to Ronaldinho and Brazil Ronaldo.
Neymar has the speed of Ronaldo and the skill of Messi he will become the best player in the world.
Must be worth more than 1 percent Seriously, its Neymar we are talking about.
I love Bryant he is the best
247 Comments
5
Kaka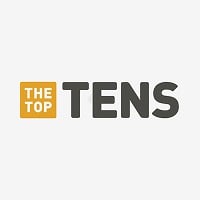 Ricardo Izecson dos Santos Leite, commonly known as Kaká or Ricardo Kaká, is a Brazilian professional footballer who plays as an attacking midfielder for Orlando City SC in Major League Soccer and the Brazil national team.
He's is too good in FIFA soccer
Fast, strong and great skill in every aspect of the game. That is all you need.
kaka is the best in the world
messi is good but kaka is fantastic
He was a true legend. An unsung hero
89 Comments
6
Zico
He is second only to Pele.

When he receives the ball in unfavorable situations (for example with his back to the opposition goal) with defenders closing him down, he would use his incredible creativity and skill to ensure that he either gets a decisive pass away or somehow manages to turn clear from defenders. This was his greatest of many strengths and no player in the history of football equals Zico in this aspect of the game. The way that Zico created out of nothing Brazil's first equalizer in that legendary quarter-final match against Italy in the 1982 world cup was pure genius.
A Genius. Free Kicks were like penalties for Zico - marazico
One of the worlds best players, just not very famous, I think this is because he didn't win a world cup.

But his control and passing was second to none in my opinion.
Zico was a beast, for me one of the greatest football players of all time!
14 Comments
7
Garrincha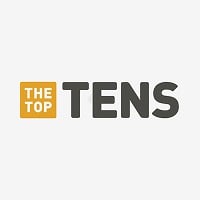 Manuel Francisco dos Santos, known by the nickname Garrincha, was a Brazilian footballer who played right winger and forward.
He's supposed to be second after pele. Brazil only lost one match with him and he helped brazil excel even without pele.
Better
Garrincha won almost by himself 1962 world cup and was very important for 1958 too. His career was early interrupted due to drinking problens, otherwise he would have an even upper position in the all time best players of the world. Until now no one has ever played in a style similar to his. No one has ever dribeled like him so far.
The angel of the crooked legs
28 Comments
8
Roberto Carlos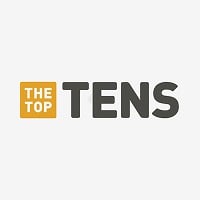 Roberto Carlos da Silva Rocha, more commonly known simply as Roberto Carlos, is a Brazilian retired footballer.
Roberto carlos was one of the best player in the world because he helped Brazil a lot
One of greatest brazilian players. His also helped Brazil win the 2002 world cup, specially with his bannana freekick.
Who Can take a better free kick
Best defender of all time arguably.
20 Comments
9
Romario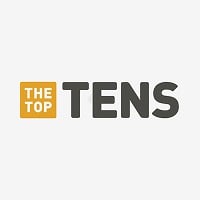 Romário de Souza Faria, known simply as Romário, is a Brazilian politician, who previously achieved worldwide fame as a footballer.
Romario is the best player ever in history of football.. but choosing and Marketing the best is a media issues.. that's why we don't talk too much about Romario between the best
I'm a PSV fan in the Netherlands and he played for that team. And never saw such a great player as Romario. That was really art. Sorry to say but in my opinion a mutch better striker then Ronaldo that also played for PSV eindhoven.
There might habe been better all round players. But, Romario is the greatest forward to ever play. His traps were feathery soft. His passes and shots were pin point. Best shot to goal ratio ever.
Did you watch 1994 world cup. He was the reason.
20 Comments
10
Rivaldo
I think the rivaldo is on of the greatest football players of all time and the best footballer playing the game
Rivaldo was a legend of Brazilian foot ball
The greatest attacking midfielder ever I have been seen...
He was the lonely hero in the national team and Barcelona. Handles the whole team over his shoulders.
19 Comments
The Contenders
11
Falcao
3# time Brazilian league champ
This guy turned, almost single handedly, two "mediocre" sides in huge clubs, first Internacional in Brazil, then Roma in Italy. If you don't believe me check out the results of these clubs, before and after Falcao. He was the game changer.
I love this player cause he dribble most
Beast to bad he for Columbia
7 Comments
12
David Luiz
David is the most hottest players I know and love
Most expensive defender. Both good at defending and attacking. Sometimes comes to forward. - zxm
He is just lovely and all he wants to do is make his fans happy
I love David luiz, he is so funny and best at football
8 Comments
13
Philippe Coutinho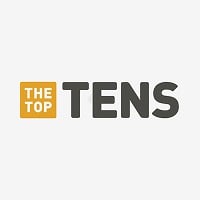 Philippe Coutinho Correia, known as Philippe Coutinho, or simply Coutinho, is a Brazilian professional footballer who plays for English club Liverpool and the Brazil national team as an attacking midfielder or winger.
He is the best
He is amazing
BEST ONE
He is my favorite! I personally think he deserves WAY more credit!
6 Comments
14
Thiago Silva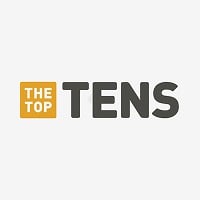 Thiago Emiliano da Silva, commonly known as Thiago Silva, is a Brazilian professional footballer who plays as a central defender for Ligue 1 club Paris Saint-Germain and the Brazilian national team.
Only player I know lol. Cause he's me dad
Thiago Silva is one of the best defenders in history... I think he should definitely be in top 10... Maybe top 5
T. Silva is the best defender in the world, I think He should be in a higher position in this list
True, he really is the best player in the world and the captain of Brazil national football team. I think he should be the 7th.
6 Comments
15
Hulk
Funny name
I think Hulk is a best and skillfull player.very amazing
Best long shot taker in the world
Hulk is like Marcello; both are extremely dumb
1 Comment
16
Marcelo Vieira
Well I'm with Brazil in every world cup and will stay till death. But I think that Marcelo is the most stupid player in the history of football. He scored a point in his own goal and didn't do his job of defending in the 2014 world cup. He might show his importance in the team later. But yet, he is pretty much one of the worst players in this world cup.
One of the best left backs in the world. Roberto Carlos named him his successor :D!
Marcelo is trying his best and he is the best left back player respect for him
Should be lower than David Luiz
2 Comments
17
Dani Alves
He is ok but he can be better
He is trash he doesn't deserve anything his player is so trash in fiffa so trash
He is so pacy and such a good defense
18
Robinho
His dribbling is amazing and has played along side the worlds best players so he has learned a few things
Robinho is a great football Player and I think the best Player in AC Milan
One of the best dribblers and ball controllers of all time. pity is has not been included in 2014 squad.
One of the best AC Milan players
3 Comments
19
Sócrates
One Of The Greatest Players Of All Time. Smooth Full Of Grace Elegance And Great Leader Who Always Lead By Example. Those Who Saw Him Play Were Blessed To See A True Genius At Work, So Sad He Didn't Win A World Cup For His Beloved Brazil, But A True Visionary Of The Modern Game Who Thrilled The World With His Beautiful Ball Touches Heal Passes And Great Goals. In A Class All By Himself, We May Never See Another Player Like Dr. Socrates.
Simply Put The Greatest One Touch Soccer Player I've Ever Seen. Great Leader Immaculate Ball Control With Superb Vision There's Not Enough Words One Can Use To Describe Such A Great Player. The Only Damper To A Wonderful Career Is Not Winning The World Cup. His 1982 World Cup Team Will Definitely Go Down As The Greatest Team Never To Win The World Cup, They Played Soccer Out Of This World, Soccer That Was Pleasing To The Eye Just A Joy To Look At. One Of The Greatest Of All Time, Such A Simple Ball Player, Gone But Never To Be Forgotten The Player We Called Doctor.R.I.P.
One of the great soccer players in history yet also became a doctor during his peak of his career. Try that messi.
He was the best role model in and off the pitch, Medical doctor is enough evidence
6 Comments
20
Cafu
Cafu proved that hi is one of the best captain in the world in the world cup 2002. He combined all the team through out all the tournament.
If you think that Dani Alves is good, you should have seen Cafu at his peek. He bombed up and down the wing and was unstoppable at the World Cup 2002!
Cafu is one of the best player for Brazil
As well as Pele, Cafu is one of the only players top have lifted the trophy 3 times!
2 Comments
21
Oscar
Oscar is a brilliant player and is really skillful
He is one of the raising player in the world. He will be the finest player in future
A very good player, who play more than his age.
One of the best no less no more but 1 of the top 10
11 Comments
22
Filipe Luís
Because why not?
FILLIPE
23
Tostao
One of the greats
epic
24
Jairzinho
Best attacking right back in his era
Only player to score in every match at a world cup.
Was key to Brazil's world cup win in 1970
Because his shooting is epic. his speed is fantastic
25
Rivelino
Rivellino, Zico, Maradona and Platini: The best midfielders of this game in all time! The difference between then is the Rivellino came first
Should be second place after pelé
Simply the best after pele...
Well he is relly good...
1 Comment
26
Julio Cesar
I think he is the best brazilian goalkeeper OF ALL TIME
One of the best Brazilian goalkeapers if not the best. Helping them to get the 2009 and 2013 confederation cups.
He is the best goalie of all time
The best goal keeper!
2 Comments
27
Willian da Silva
Excellent
Very strong and agile
Very hard working and fast and is good at dribbling
No one can beat that boy
2 Comments
28
Nilmar
Typical Brazilian striker not the next Ronaldo or pele still young only 26 and has time to score more goals when he scored against Oman that was his 6th in 4 internationals
29
Arthur Friedenreich
He was the first Brazilian icon, one of the best players in the world of the 1910s-1920s and one of the greatest scorers in football history.
'The Tiger' scored a total of 1,329 goals in 1,239 caps in his 26 year career. This is unofficially reported, but if it's true he's the 3nd in football history after Josef Bican and Gerd Muller.
RSSSF recognised 557 goals in official matches ranked him 11th scorer of all times.
He paved the way for all others
More goals than pele in less games.
30
Douglas Costa
Amazing skils
31 Nilton Santos
32
Alexsandro de Souza
One of footballs most talented intelligent players
The player who actually play only with his brain
He is a Fenerbahce SK's legend. Amazing maestro!
PETERCHEHC Rules
33
Carlos Alberto Torres
The invicible wall
Legendary Defender
Captained 1970 World Cup winner. Brazil's best right-back.
He scored probably the best goal in World Cup history.
There can't be a conversation about the world best soccer
Players without the name CARLOS ALBERTO TORRES... Period.
By pupatalli
34
Bebeto
I rate him as top 5
I can't believe no one added him here. He was an awesome striker, maybe not a top 10 but probably a top 30.
Best all time ever no more no less but 1 of the top 10
He's a baby but he's amazing
1 Comment
35
Gerson
Gerson was midfielder of National team of Brazil in 1970 World Cup, regarded as the best team ever.
He played 70 caps with the National team.I agree that he is lower than he deserves but he's not the only one in this list.The most underrated player is Didi (Waldyr Pereira) who should be in positions 5-7.
How is he so low in this order
WHO IS HE
36 Gilberto Silva
37
Juninho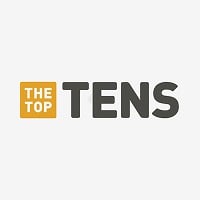 Antônio Augusto Ribeiro Reis Jr., commonly known as Juninho or Juninho Pernambucano, is a retired Brazilian footballer.
One his own kind. Free kicks master of century.
Master of free kick
Best swerving freekicker of all time
I like you
38
Giovanni Silva de Oliveira
The magician giovanni!
Magician
39
Diego Maradona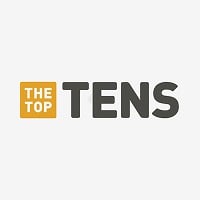 Diego Armando Maradona is a retired Argentine professional footballer. He is known for "The Goal of the Century" and the "Hand of God" goal.
Since when this guy became a Brazilian Soccer Player. - zxm
Beat European hand ball player
HE IS GOOD WHY 4O
40
Dida
He is the best goalkeeper ever.
41
Luís Fabiano
Fabiano for the win
He's my favourite football player! He is so good, his technique is flawless, he's quick on his feet and scores like a boss! #fabuloso
42
Denílson de Oliveira Araújo
Best footwork I ever saw. Brilliant
Best footwork the world has ever seen.
43
Waldyr Pereira (Didi)
One of the greatest players ever. Participated in three World Cups, won two, best player of the second (1958).
Best 11 line up from PES MITI DEL CALCIO, gilmar, domingos da guia(c),Mauro Ramos, nilton Santos, djalma Santos, Falcao, didi, Garrincha, pele, zico, and romario
44
Zinedine Zidane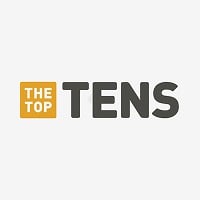 Zinedine Yazid Zidane, nicknamed "Zizou", is a retired French footballer and current manager of Real Madrid.
One of the greatest midfilders/managers of all time
Head butt was amazing
He's french. Not Brazilian. - zxm
Even though he played for France he should be in the Brazil list
1 Comment
45 Raul Plassmann
46
Lucas Leiva
He will captain Liverpool and he will captain Brazil at the next world cup in 2014
He good. Go liverpool. (dani luiz better)
Go arsenal
47
Paulinho
He is very active and skilfull midfielder.
49
Vava
Edvaldo Jizídio Neto, commonly known as Vavá, was a Brazilian footballer who is widely considered one of the best strikers of his generation. He played for several Brazilian clubs and for Atlético Madrid in a career of two decades.
Vava earned 20 caps with the Brazilian national football team between 1955 and 1964, scoring a total of 15 goals. He was on the side that won both the 1958 and 1962 World Cup, in which he scored 5 and 4 goals, respectively. Furthermore, he was a joint recipient of the 1962 World Cup Golden Shoe award, as one of the tournaments top scorers.
Vavá scored in the final of both 1958 (twice) and 1962 (once), thus becoming the first player to score in the final of two different World Cups.
According to Brazilian sources, he scored approximately 400 goals in official matches.
50
Ramires
Umm who does Ramires play for...
PSearch List
Related Lists

Best Brazilian Football (Soccer) Players of 2018

Top Ten Brazilian Soccer Players of 2017

Best Brazilian Soccer Players of the 21st Century

Top Ten Brazilian Football Players of the 2014 FIFA World Cup
List Stats
6,000 votes
87 listings
11 years, 141 days old

Top Remixes (31)

1. Pele
2. Ronaldinho
3. Ronaldo
Theusername123

1. Pele
2. Zico
3. Garrincha
dfessler

1. Garrincha
2. Pele
3. Kaka
TheBirdIsTheWord
View All 31
Error Reporting
See a factual error in these listings? Report it
here
.