Younique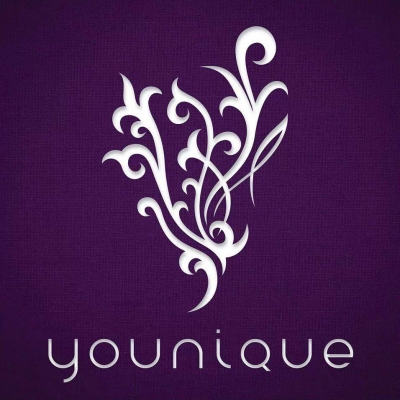 Found on camilliadavis.com
Comments
Top
Popular
Newest
Wow where do I start! Younique is undoubtedly the best make-up, skin care, business opportunity there is hands down! As far as makeup goes I would consider myself pretty knowledgeable of and have a lot of experience with several very high end products that are considered top of the line and boy I thought I had seen it all! That is until Younique entered my life! Lets just say that I'm very grateful that I had the chance to use all those other products because that knowledge gave me plenty to compare Younique too and honestly NONE of them even come close! The first product I tried was the fiber lash mascara (truth be told I had no idea what I ordered, how to use it, or the fact it came with two tubes lol) and since it's the first of its kind I had nothing to compare that too besides fake lashes and my old school mascara! ( I've never wore fake lashes either so I was just going by looks) & WOW that's it just WOW! I will never use anything else again ever nor will I ever glue my lids ...more
I'm passionate about my health and sharing what I've learnt with others. If you care about what goes into your body, then you should also care for what you put on it! It takes less than a minute for toxins in your cosmetics & skin care products to enter your bloodstream. The answer... Younique! Naturally based high quality cosmetics & skin care products utilizing the essence of Nature through the eyes Science. The old adage is true, "you get what you pay for". And with Younique you get it all! Cruelty-free, with many gluten-free & vegan options. Products are easily accessible online through Presenters, and ship directly to your door! With all the claims made, I was skeptical myself at first, but their website lists all ingredients for every product - there's no hiding of information at all - which unfortunately is not the industry norm. After reviewing Younique products and comparing with my old favorites, I was thoroughly disappointed with my old cosmetics. Science and ...more
Younique is amazing. The products are super high quality and even though they are naturally based, they really get the job done. I have tried many naturally based products due to having sensitive skin but they were all a bit wishy washy. Not Younique. The cleanser (I use Illuminate Clear) really gets through my makeup and every day dirt like nothing else I've used. It has cleared my adult acne up where prescription products have failed! Yet it feels really gentle on my skin and causes no irritation. I now only use Younique products. On the company side, the way that they uplift, empower, validate and build self esteem in women is amazing and in a world where men are still coming out on top in terms of jobs and salaries this makes a very refreshing change. The CEOs have started a foundation for abused women with the profits which others would just pocket. All of the presenters are in it together, not competing with each other. Everyone helps each other out, sharing ideas, images, tips ...more
There's a reason the DSA recently recognized Younique as the fastest growing direct sales company in the WORLD. Nature - Love - Science. If you care about what you're putting on your face, if it matters to you that you're not contaminating your body with harmful chemicals and cancer causing agents, if you believe that science can take the best mother nature has to offer and create products that our skins loves and makes us look our absolute best, then you'll love Younique! Their goal: provide healthy, clean, pure cosmetics. Their mission: Uplift, Empower, and Validate women everywhere. Their method: Get the top scientists in the industry to formulate, package, and manufacture in the United States! Their dream: Provide an avenue for women to fulfill their destiny, provide for themselves or their families, run their own business, and heal those that have been damaged by sexual assault and abuse. Two years, 5 countries, 180,000+ presenters, 3 more international markets in 2015, and ...more
I LOVE Younique's products! I have tried all sorts of brands from high end to grocery store and NOTHING is comparable. Wearing Younique's ed fiber mascara is indredible! I wear contacts and usually get product stuck to my lenses or it irritates my eyes and I end up smearing my liner from irritation. But Younique's is light, feels like I have nothing on even when my lashes touch my eyebrows! It comes off with my face wash which was when I decided to try their's. Again, AMAZING product! My face felt clean with no film. Soft and not feeling dried out! I've used every product at this point and there isn't one I have been even somewhat disappointed in. The prices seem higher but for the amount you get and how long it lasts, it's worth it! My husband and I went through the face wash in 4 months... normally it takes us one week to go through a face wash conservatively. With Younique's products, a little goes a LONG way. Plus everything is natural, not tested on animals, half their products ...more
There is way too many good things to post in one comment! First of all the mascara is AH-MAZING! I have NO lashes and I can build mine as long as I want to. On top of that you don't have to worry about the chemicals because there are none! I have a make up addiction and so far with all the brands that I have tried, including many high end brands, Younique ranks above and beyond! I love the pigments. Mascara and eye shadow have always been my favorite type of makeup. I've never been one for a skincare routine but I absolutely love the way the cleanser, moisturizer (Divine) and Uplift Eye Serum makes the way my skin feel! I've always hated toner because it has always dried out my skin and burned my nose and eyes no matter where I put it. Rosewater does none of that! I can't use anything that has a floral scent because of my allergies but Rosewater is not too strong smelling. Touch Mineral Foundation is awesome! Eye/Lip Liners are awesome! Lip stains stay on all day. Lip gloss isn't ...more
I have been using Younique products for almost a year. I can't express how much I love them! I started with the 3D Fiber Lash mascara and have been hooked ever since. I love that this company doesn't make false promises about their products but more than that I love their mission statement and how they live up to it. I have been using their products as I said, and I just joined the company. As a new presenter I am so impressed with how wonderfully I have been treated and the care and attention I have been given to make sure I understand how to run my business, how to make sure I take care of myself so that I can show my customers how amazing these products make you feel. Younique is about empowering, uplifting, validating, and building self-esteem in women. Unlike other companies, Younique isn't trying to use their products to tell you you're not beautiful, but to tell you you ARE beautiful and they want to help you remember that every moment of everyday. I wouldn't sell a product I ...more
This company develops such top-notch quality products that go over and above what you expect for such an affordable price. They put the well-being of the of the Presenters a number one priority. Younique gives back by supporting a foundation for battered women. With combining science and nature the scientists that formulate these products are amazing and have developed products that are cutting edge in quality, performance, and sustainability. I can't think of any other company I would want to be associated with after being associated with Younique as a Presenter. As a cosmetologist I have been around many different lines, but this is heads above any other skincare/cosmetic company out there right now. No one else is doing the things they are accomplishing, or at the same pace.
I was first introduced to Younique about a year ago with their 3D lashes. I also tried their makeup and other products. I made the switch from using Mary Kay and MAC to using Younique when I began seeing a considerable difference in my complexion and other people started complementing me. I like only wearing foundation and having people be surprised when I tell them that I'm wearing makeup (they think that I'm not). The price is more than Mary Kay yet less than MAC and although both are still good companies I prefer Younique. I like the lightweight feel of their makeup and I like that they're natural based (compared to MAC). I also like that they are made in USA and that they have a foundation that helps abused women. For me it shows that they care about helping people in the US.
I initially fell in love with the mascara and then I started trying other Younique products and am just amazed at the quality, results & lasting color/coverage (depending on the product) & the ingredients are SO awesome -inspired by nature and science without any harsh chemicals or unnecessary fillers or other junk! The 3D mascara gives amazing results! I'm still blown away by it. My customers absolutely love it because it's easy to use, quick to apply and you truly get a 300% volume lash increase! I love the minerals concealer powder, their eye liner pencils (smudge proof and they really last and accentuate your eyes), lip glosses, eye shadow minerals pigments (they last) touch cream foundation (great coverage and so soft), face and eye primer, (makes your skin feel like silk! ), BB Flawless Complexion Enhancer (nice lightweight coverage and it moisturizes my skin), oh the Uplift Eye Serum is amazing (works awesomely to soften fine lines and wrinkles and helps reduce puffiness) & so ...more
I've always loved makeup, but wasn't able to wear it for more than a couple of hours without wanting to rip my face off. I have super sensitive skin and everything from drugstore brands to high end department store brands all ended up causing irritation and redness, and breakouts on my skin. I was skeptical about Younique at first and gave it a try since it was backed by a guarantee. After the first few hours of initially applying the makeup on my face, I completely forgot that I was wearing anything! No irritation, no redness, and most importantly (at least to me) no breakouts! I gave it a week of applying it every day and nothing happened to my skin like it did with other brands so I started ordering more products and love every single one of them! I recommend Younique to anyone who has sensitive skin like me!
Younique is THE BEST skin care and makeup I have EVER used. While other (expensive/popular brands) made my face itch or break out after short use, Younique has improved my skin quality, both in looks and feel! I can't say enough about the quality of the ingredients they use, and appreciate their drive to continue to improve on the product line and offer new products. The company founded on Uplifting and Empowering women, sets a standard in the industry to lift each other up and spread positivity, rather than tear each other down. With monthly kudos, they keep ordering and reording fun by offering new sets at a discount, Y-cash for future purchases, or free gifts with order, but no auto ship required, so ordering is on your own free will, though you will find you use the products and want to order more! My husband also uses the skin care products and asks for, "More of that stuff you've spoiled my skin with."
I love the Younique products. My first was lipstick then I tried the moisturizer. I was hooked. I've tried other name brand products and they either had something in the product that made my skin feel like it was itching or burning and mascara that would make my eyes itch and red. I haven't had any of these issues. I liked the products so much I wanted to be a presenter and get a discount on my products. I'm 59 years old and thought there wouldn't be anything for me in this company because it was probably young women. Boy was I wrong. It's women of all ages and men roo who are part of this company. After becoming a presenter, it was the best job I've ever had. I now don't know what I love more, the products or being a part of a company that cares about each individual person. The motto is to "uplift, empower and validate women". That is just what we all receive each day. I have only been with this company a short time and want others to feel the way I do. It's an honor to be a part of ...more
Their mascara is truly a game changer in the mascara world! Who wants to put glue and chemicals on their eyes? No more extensions or falsies. Washes off easily with cleanser yet resists water on its own. No smudges, no running even after a swim or sleeping in it! Their Touch foundations give the best coverage I have ever seen, yet feels light. Their primer goes on face AND eyelids, and is a MUST. The lip gloss is not sticky, lasts longer than any other gloss I have tried, and comes with a mirror on the tube! The new mineral pressed blush is beautiful. They have a whole set of high quality brushes. The mineral powdered eye pigments are gorgeous. These are just a "few of my favorite things."
I've tried most of the other brands listed here and my 51 year old skin is FINALLY smiling with the results from Younique! It's simple, no complicated "regime" to follow and my monthly hormonal breakouts around the mouth and chin are a thing of the past! I use Illuminate Clear cleanser, Divine moisturizer and Uplift serum (at night). I LOVE the Glorious primer (oh my! ), the lip stain, the liners and of course the mascara as it gives life to my puny eyelashes and doesn't make them itch like other brands! I could go on and on about the products but the mission is also something I can get behind, I love that this company was built to give women a hand up, not a hand out!
I know we all have different opinions but this is mine on why I love Younique so much! I bought the mascara from my cousins party she had told me about it and how much it really makes a difference so I bought it I never thought it would change my life in so many different ways. I fell in love with the difference it made! I started believing in me again I know I am beautiful we all are but I didn't feel it anymore. I never knew much about makeup before but after seeing what the mascara could do I was intrigued. I had to learn more! I started researching everything I could about the company and makeup. Not to long after I started my research I messaged my Lash Girl and told her I want to be one too! Yes I am a Independant Presenter but Younique has changed my life so much I had to share! It has opened my eyes to what I put on my body! Look at ingredients everyone I recommend it! :) I love all my Y-Sister's they are helping me and my business grow! I love learning new things everyday! I ...more
Everything about this company is amazing! First of all the Mascara is the best I've ever seen, it's a unique product nobody can compare or compete with and I love that! They're eye pigments are so much fun for me to play with and I use them wet and with Primer to change the intensity if the colors. We have everything from Cleanser and Face Moisturizer to Lip Liners, glosses and now our new fabulous Lip Stains, Bronzers, gorgeous cream shadow, vibrant blushes and all the tools you need to apply Younique. Being a Presenter is so much fun, Younique makes it easy to manage your business and learn. When it comes to Cosmetics this is the best I've seen in Direct Sales!
I became a Younique presenter to not sell the products but to purchase the presenter's kit at a discount. I had already tried the mascara and loved it (been using for a year now) and wanted to try other products. I had just had a baby so my self image was pretty low at that time. Anyways I received my presenters kit and it was filled with all their mineral pigments, concealers, and blushers plus the mascara and eye brush set. After using my kit I was hooked! I decided to sell the products, which I'm happy I did because now I get all my Younique for free and I make extra cash on the side while I'm in nursing school! Love the products, love the company, and the people within the company are to uplifting. I can finally say that I actually enjoy 'dolling up' again like I use to when I was a teen :D
I was skeptical when first trying Younique products. I fell in love with every product I have tried. The one product I thought I would not use, I use the most and is my go to every day several times a day and find new things to use it for their Refreshed Rose Water is amazing! Along with their Glorious Face and Eye Primer is a must have it makes my very sensitive skin silky smooth and I no longer have to use heavy foundation under my powder. All of their products are so versatile and have many other uses than just one use. Which I love so you may be paying a little more for the products but each product has a list of things you can find. Younique offers many amazing products, these are just the two I can't live without! Besides their 3D Fiber Lash mascara which is what brought me to know Younique!
I have tried for years to find the perfect mascara and failed until I was introduced to Younique. All those companies that promise longer, fuller lashes never follow through with that promise but Younique sure did! I get amazing results after application. It is 100% waterproof, no more raccoon eyes when swimming, crying, rubbing my eyes. I no longer own one single item other than Younique cosmetics. It is what I use for ALL of my makeup needs and the fact that the company offers a full money back guarantee on ALL of their products shows they stand behind everything they sell! LOVE IT OR RETURN IT!?!?! Unheard of... Until now!
Younique gives me hope in a line of products that actually WORK. They have a guarantee that if you don't like it you can get your money back but I like everything I get! The mascara is what sold me on the line of makeup but every new shipment I get I fall more in love with this. I had given up hope on foundations but found one that works, no pink or orange for me, and I get compliments on my makeup. I am 52 and seriously what took me so long to find this company! Even my husband likes me wearing Younique. My daughter commented on how good my skin looks under my eyes, that's the uplift eye serum! I just can't say enough about these products, THANK YOU YOUNIQUE for making me feel and look beautiful again!
I guess I would consider myself a beauty junkie, I'm a cosmetologist and have tried so many different products on myself and my clients. By far Younique takes it, it's all natural products are their best feature. I don't want to be putting chemical after chemical on my aging face. Their makeup really stays on all day long, which in my field is essential. I sweat a lot, so for me to look fresh all day long is so awesome! My clients also appreciate that their special occasion isn't ruined by bad makeup creasing, lipstick smearing, and no oily noses or foreheads. My vote is Younique all the way!
I am so in love with You I questions that they are now the only makeup products I use! I could literally talk for hours about the products! The mascara=AMAZING! I joined Younique because I was so impressed with the mascara! Everything from the skin care to the BB Creams to foundations and pigments, blushers and lip products are out of the world outstanding! I sell Younique because I LOVE it! The company, founders, mission, sisterhood, comp plan, are just some of the added bonuses to working from my home as an Independent Presenter! I feel very blessed to be able to do something I love with a company that genuinely cares about all of us Presenters and the customers and who takes such great care to put out the best, naturally based line of skin care and makeup you will ever try! They stand behind us and the products 100%! I LOVE Younique!
I was really skeptical about younique. First I tried the mascara, a friend kept posting about this new makeup she had started selling, the 3D fiberlash mascara. I was curious so I tried it and WOW. There is no product like this! It lengthens and volumizes your lashes without weighing them down. It actually lifts them. I was obsessed. So many of my friends were asking about them, so I decided to become a consultant! Why not make a little extra cash instead or referring clients. I don't wear lots of makeup but recently developed roseacia on my face. It was really embarrassing and I decided to start wearing makeup. I tried so many different kinds and my face felt heavy and suffocated, and I started breaking out. BAD. I decided now that I sell it I should start wearing it and I'm amazed! Their makeup is all mineral based so it's not bad for your skin what so ever! I saw a huge reduction in the redness of my face and am extremely impressed and pleased. Their lip glosses are also amazing! ...more
Love the 3D Fiber Lash Mascara! No other mascara performs like this one! My skin and eyes are so sensitive to any products so I was totally shocked when I didn't react to the mascara. The mascara is what got me started. So I started adding some products one at a time to test them on my skin. I'm Amazed! No sensitivities or skin reactions to any of these products! Now that I have had a chance to also use other Younique products I'm absolutely sold! These cosmetics and skincare products are top of the line in quality and value for the price. I won't use anything else! I was so excited about the Younique products that I was telling everyone that I saw. I thought that I might as well get paid for telling people about these products so I joined as a Presenter. It's so much fun and I'm helping other women feel good about themselves and looking good too!