Best UK Football Clubs
johnjohnny
This is my list of top football clubs in the UK (may include Scotland, Wales, Northern Ireland and England).
The Top Ten
1
Liverpool
Best team ever in the premier league
Never even won a premiership title so find that a stupid number 1
Other clubs seem to have an inferiority complex.
The Reds...history is still in the making...this coming season will be an even more successful one!
V 49 Comments
2
Manchester United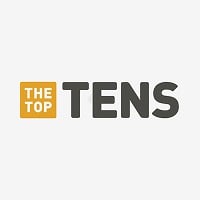 Manchester United Football Club is a professional football club based in Old Trafford, Greater Manchester, England, that competes in the Premier League, the top flight of English football.
Manchester United is simply the best because Manchester is RED
Most fans world wide, most domestic league titles... it's the biggest club in the world
Simply the best
The best all time
V 19 Comments
3
Manchester City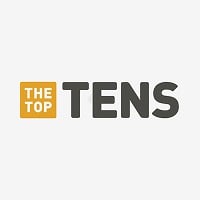 Manchester City Football Club, commonly known as City, is a football club in Manchester, England. Founded in 1880 as St. Mark's, it became Ardwick Association Football Club in 1887 and Manchester City in 1894.
Best club in world
Manchester City is the best team because they won 2 premier league titles in a row
Best team ever
Should be number 1. Everyone knows this cub as City. All other clubs with city in their name are known as their town name eg Leicester City are known as Leicester etc. There's only 1 City!
V 11 Comments
4
Chelsea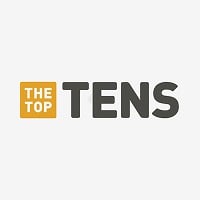 Chelsea Football Club is a professional football club in London, England, that competes in the Premier League. Founded in 1905, the club's home ground since then has been Stamford Bridge. Chelsea won the First Division title in 1955, followed by various cup competitions between 1965 and 1971.
Chelsea has had a lot of trophies some old some new, yeah they are having a rough time but it's only the beginning they'll pick it back up again
Chelsea is a huge family even with Eden Hazard gone
Chelsea non-stop
Go chealseaaa
V 9 Comments
5
Arsenal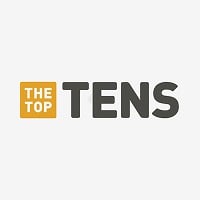 Arsenal Football Club is a professional football club based in Islington, London, England, that plays in the Premier League, the top flight of English football.
Arsenal to be first
Best team ever GO OZIL
Best team ever
We r the best team better weve beat chelsea more times than they have so we should b above em
V 8 Comments
6
Tottenham Hotspurs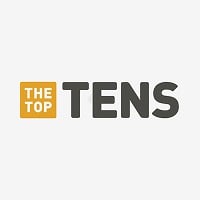 Tottenham Hotspur Football Club, commonly referred to as Spurs, is an English football club located in Tottenham, Haringey, London, that competes in the Premier League.
Spurs are the best team in london
London's Top Club and always will be COYS
Tottenham should be the second best team
Ok so looking through comments for other teams especially Arsenal, people keep talking about history and past achievements. Lemme break it to you. WE ARE TALKING ABOUT NOW. So based on that looking back just a couple years Tottenham beat Arsenal, as simple as that. Tottenham have better: youth programs, squad depth, starting 11, defending, midfielding, attacking (maybe) and play. People talk about Tottenham being bad because they don't spend a lot of money. Well look where we are beating Chelsea, Arsenal and United without spending a penny this season. Tottenham are a prime example of developing the squad. I could keep going but this comment is kinda long so this is where I'm going to stop.
V 3 Comments
7
Celtic
Set up to raise money for starving Irish immigrants. One of the first to have coloured players. Have always been multidenominational. Celtic are an institution, not just a football club. Hail Hail
Rangers haven't won a treble treble have they I wonder who have
Best team with bigger support worldwide than most clubs. Should focus on improving Scottish league and national team rather than concerning too much about joining the EPL. Model on Ajax which have been fantastic this season. Forget England top 6 clubs. They are money driven only. Matt. LA
Grand old team
V 4 Comments
8
Everton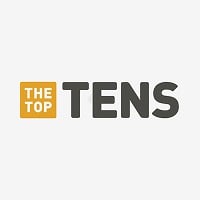 Everton, a wonderful football club with great supporters a hopefully one day they will be challenging in the champions league
David Moyes (now man united manager) has turned them it a much better club. - johnjohnny
9
Leeds United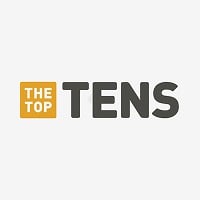 Leeds United Football Club is a professional association football club in Leeds, West Yorkshire, England.
Obvious sleeping giant, one game away from being a top 4 team, and were Already a top 6. Winning that semi final against Valencia probably could have been enough financially I do not think we had to win the final and so began the Leeds curse or getting close but falling short. Again this season I believe we beat both derby and villa twice. Not sure about the others but Leeds were the most attractive going forward. Now with bielsa allowed to bring in some players we will finish top by maybe a record breaking points in the leagues history, which I think wolves hold. MOT
We all love Leeds
Lol...the 'barcodes' above Leeds!
Oh my days..
We are Leeds we are proud!
V 1 Comment
10
Rangers
Can't understand comments about other clubs, liverpool best ever premier league team? Never one it! Manchester United most successful club in the world? Wrong again, rangers have won the league more times then anyother team, fact...
Bigger than every team in the world except Man U and Barca rangers and Celtic should be top 2 most successful team in football and first Brit team to,win champs league
Worlds most successful club
Follow follow till I die
V 1 Comment
The Contenders
11
Newcastle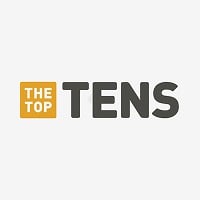 Alan pardew had a great last season almost getting a champions league place but this just avoided relegation. - johnjohnny
12
Wolverhampton Wanderers
Soon to be best in Europe back to were we belong wolves ay we
Wait till next season if you though last year was good... wolves a we...
Wolves ay we
On the way back. Why, as a professional footballer, would you not want to play your football at Wolves. Can you honestly think of a better place to be and play your football? Great owners, great manager, great back room team, great 'team' on the pitch, great history, great supporters and soon to be top six. Watch out you other 'big' football clubs Wolves are coming after you.
13
West Ham United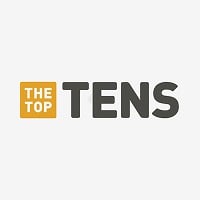 West Ham United Football Club is a professional football club based in Stratford, East London, England, that competes in the Premier League, England's top tier of football.
No other team has won the world cup
At least top 10
14
Aston Villa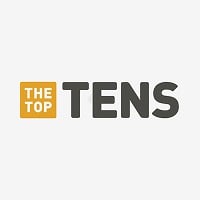 An actually fun team to watch with history a good ground and lots more to offer
Spent 100 mil already this pre season and the team wernt bad before that.the hostory speaks for its self sotc utv! top 10 easy wolves 100 percent ent about us... youll see this season.
15
Swansea City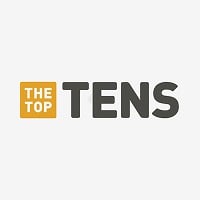 Having had a great last to season I have decided to put them in the top 10 - johnjohnny
16
Lincoln City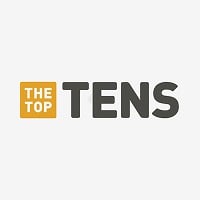 17
Norwich
Awesome family club great football plated
My club so no contest really
Family club play really nice football and not in debt fantastic club
Has to be one of the best supported teams week in week out irrespective of what league they play in.
So proud of what they have achieved with such limited resources
A template for football moving forward
Come on you Yellows 💛💚🐥🐥🐥
18
Luton Town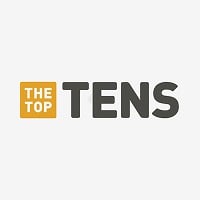 Better than a warm blanket on a cold night
19
Millwall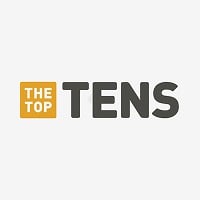 Millwall FC is a professional association football club based in Bermondsey, South East London, England.
Hold the record for most supporters at the old Wembley & the new Wembley coyl noluwdc
20
Leicester City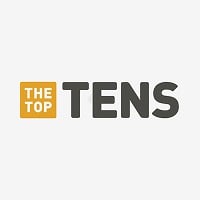 Hoes the best playor out off smickle goalkeeper

And maddison middersfilder

And last off all

Jamie vardy forward I love how good you are that's wy I saport you
21
Nottingham Forest
2 European cups
22
Crystal Palace FC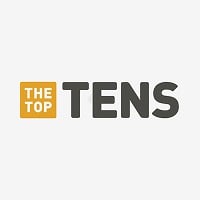 Crystal Palace Football Club is an English professional football club based in South Norwood, London, that plays in the Premier League, the highest tier in English football.
23
Real Madrid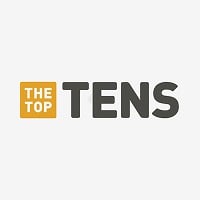 Real Madrid Club de Fútbol, commonly known as Real Madrid, or simply as Real, is a professional football club based in Madrid, Spain.
Most Uefa tittleS
IT-S A SPANISH TEAM!
yes!
24 West Bromwich Albion
25
Portsmouth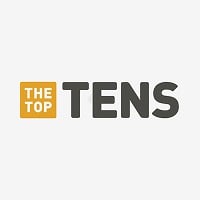 Portsmouth Football Club is a professional association football club in Portsmouth, Hampshire, England, UK which plays in EFL League One, the third tier of English football, following their promotion as EFL League Two champions in the 2016–17 EFL League Two season.
Better than Plymouth
The best team on the south ciast
26
Southampton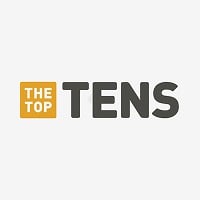 27 Queens Park Rangers
28
Ipswich
Competive team who developed young players in the days before it became all about who had money.
29
Plymouth Argyle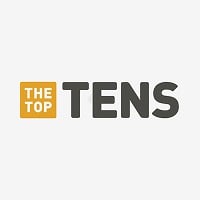 Very good support... nothing else has been good since 2007
30
Sunderland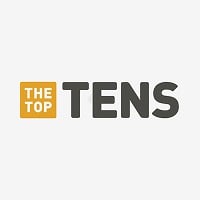 I SUPPORT THEM AND THEY ARE BETTER THAN ANY OTHER SAFC TIL I DIE
31
York City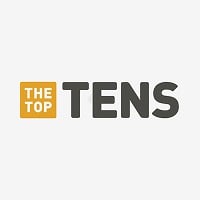 York are better than Man City facts
32 Blackburn Rovers
33 Oldham (Manchester)
34
MK Dons
Play the right way
Best team
36
Tranmere Rovers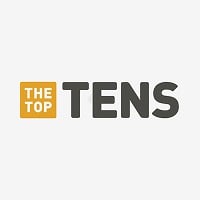 They are good at getting up 2 in a row
37 Queen of the South
38 Glentoran FC
39 Parkway
40 Brighton and Hove
41 Wycombe Wanderers F.C.
42 Glenavon FC
43 Northampton Town
44 Cambridge United
45 Sheffield Wednesday
46
Swindon Town
Please agree,Very little won't agree with me on this but the team is good anyway.
47 Linfield FC
48 Inverness Caledonian Thistle F.C.
49
Crystal Palace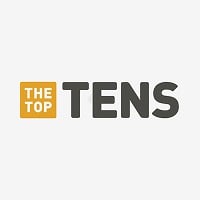 Crystal Palace Football Club is an English professional football club based in South Norwood, London, that plays in the Premier League, the highest tier in English football.
50
Aberdeen FC
Good honest club,good with young players,won 2european trophies.
PSearch List
Related Lists

Best Football Teams In the UK

Best UK Football Stadiums

Best Football Players From the UK

Best Football (Soccer) Clubs in the World
List Stats
1,000 votes
51 listings
6 years, 106 days old

Top Remixes
1. Manchester United
2. Liverpool
3. Arsenal
mickehlotch
1. Manchester United
2. Arsenal
3. Liverpool
MannyAnderson
1. Manchester United
2. Manchester City
3. Chelsea
johnjohnny
Error Reporting
See a factual error in these listings? Report it
here
.