Most Underrated Football (Soccer) Players of All Time
nbaallstar
The Top Ten
1
Paul Scholes
Scholes sssuccckkk myy ddicccvk
Scholes is incredible, His vision and his range of passing and the way he strikes a football. Pure genius!
Scholes is so good. People don't appreciate midfielders as much as strikers or wingers. That is why he is underrated. Heard many players say the best player they have played with/against is Paul scholes.
he makes the team have a good passion playing quality. Even he getting olde he still the one and I think he will play for England National Football team once again
2
Thomas Muller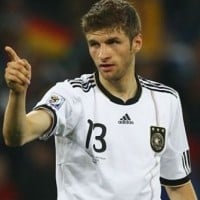 Thomas Müller is a German professional footballer who plays for Bayern Munich and the Germany national team.
People who run football clubs, they think in terms of buying players. Their goal shouldn't be to buy players, their goal should be to buy wins. And in order to buy wins, you need to buy a positive goal to defense ratio. Real Madrid and Portugal see Christiano Ronaldo and they see a star who's worth seventeen million dollars a year. When I see Christiano Ronaldo, what I see is... Is... An imperfect understanding of where wins come from. The guy's got a great shot. He's a decent passer. He can do tricks. But is he worth the seventeen million dollars a year that the Real Madrid are paying him? No. No. Football thinking is medieval. They are asking all the wrong questions. And if I say it to anybody, I'm-I'm ostracized. I'm-I'm-I'm a leper. So that's why I'm-I'm cagey about this with you. If you want full disclosure, I think it might be a good thing if teams got Messi's and Ronaldo's off their payroll. I think it would up all kinds of interesting possibilities.

When you get things ...more
He is so underrated. He is one of the best soccer players in his club and national team. How many times have he lead his team to victory? A lot. He should not be even underrated. A lot of people like him.
I think that he should be doing better for his club and international teams. But that doesn't take away that he is great.
What pity! He doesn't get a place. Not even on the UNDERRATED list.
3
Xabi Alonso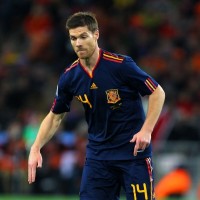 Xabier "Xabi" Alonso Olano is a Spanish footballer who plays for German club Bayern Munich as a central midfielder.
Brilliant player, just never got to show it on the international level of course by being overshadowed by xavi, iniesta, fabregas etc
He knows what he's doing on the field. The real boss, but never appreciated
Incredible career. Player of the year of Real Sociedad and Spain in 2003. Went to Liverpool, one of the Big Six in the world's best soccer league, when he was only 22. Won the Champions League in his first season. In the most epic final of soccer history. Scored the decisive equalizer. Won the UEFA Supercup. Won the FA Cup. Won the English Supercup. Won the English Supercup again. Won the European Championship with Spain. Went to Real Madrid, the best soccer club in the world. Won the World Cup with Spain. Won the Copa del Rey with Real. Won La Liga with Real. Won the European Championship again. Won the Spanish Supercup. Won the Champions League again. Won the UEFA Supercup again. Won the Copa del Rey again. Went to Bayern Munich, also one of the best clubs in the world. Won Bundesliga. Won Bundesliga again. Won DFB Pokal. Won the German Supercup. Won Bundesliga again.
That's... IMPRESSIVE! - Mesel
Xabi alonso is one of those players who doesn't have flashy tricks or skills therefore his highlight reels on YouTube do not do justice to his ture talent
but it cannot be denied how great of a player like him is overlooked
4
Claude Makelele
Greatest holding midfielder of all-time. When Real sold him and Cambiasso they started losing, when Chelsea got him they started winning. He's without a doubt for me the most underrated player of all-time.
Makelele is a power horse who is a managers dream. For this he is completely underrated as he is a god for the managers
he is the battery of any team he plays with.
5
Miroslav Klose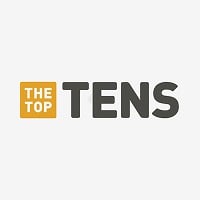 Miroslav Josef Klose is a German professional footballer who last played as a striker for Serie A club Lazio.
because
14 Goals in Three World Cups, amazing international scorer. Played amazingly for bremen, a little of a goal drought in bayern but it is much harder to score in the bundesliga than the la liga
Klose is one of the best German players ever. I just son;t know why people overlook him when he has so much applauds under his belt. He helped Germany tremendously in the 2010 World Cups and scored tons of goals! I heard that he is retiring after World Cup of 2014. Football will lose one of its unsung heroes
OH YEAH The Germans are coming and Miroslav Klose is an amazing finisher of the ball this doesn't mean I think he was the best player in the world but he was once and 14 FIFA World Cup goals
6
Angel di Maria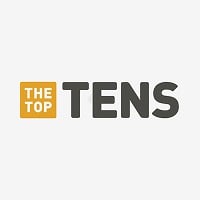 One of the most underrated player. His contribution in Madrid's 'La Decima' title was neglected. I'll never forget the last dribble on which Bale headed and gave the team a lead in so crunch a match.
What an amazing Dribbler he is.. ! He goes around Defenders like 'playing around the park'.. ! - Nandzz
Amazing curve shots
Should be at least top 3
7
Sergio Busquets
A very underrated player at barcelona with xavi-iniesta-messi always getting all the credit
Hellish very very underrated player seen him in la liga a rock probably better than matic
One of the best players in the world since years. Doesn't get the credit he deserves
The guy is underrated even in the list of most underrated. That's how underrated he is. Probably the greatest deep lying playmaker in the game.
8
Andrea Pirlo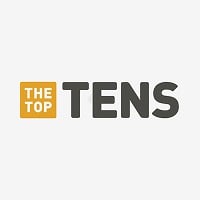 Andrea Pirlo is an Italian professional footballer who plays for American club New York City FC in Major League Soccer and the Italy national team.
The architect
When anyone talks about mid-fielders they talk about Xavi, Iniesta, Lampard etc. but Pirlo is one of the most imaginative, opportunistic mid-fielder I've ever seen. His passing skills are brilliant - AnkurTri
His vision to pick up a player through a long ball was incredible, his passing in the midfield was terrific but coming from the era of zidane, figo, xavi he remains one the most underrated midfeilder in the world.
This guy is just class... Pirlo's passing skills is unmatched
9
Park Ji Sung
3 lung park
Too good
Best all round team player. Works like hell. I don't like Manchester United but out of all the football players I would have this guy in my team. - tenthsage
Best Korean player of all time. Legend. You can actually compare him to extreme players such as Muller.
10
Ronaldo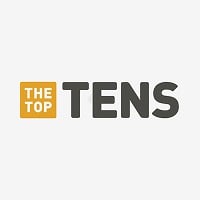 Ronaldo Luís Nazário de Lima, commonly known as Ronaldo, is a Brazilian retired professional footballer who played as a striker. Popularly dubbed O Fenômeno, he is widely considered to be one of the greatest football players of all time.
Legendary player, 247 goals in 343 appearances at club level and 62 goals in 98 appearances for Brazil.
Best ever in my opinion, imagine how much more he could have achieved if he didn't get injured!
Most says maradona or pele, now Messi or cristiano... Ronaldo is the best. End of conversation.
WTH?
Ronaldo is one of the best player ever, aliongside Zidane, Ronaldinho, Pele, Maradona.
47 Goals in 49 Games during one season in Barcelona explains it.
Top scorer in the world cup and la liga serie a and so on. Best EVER!
The Contenders
11
Bastian Schweinsteiger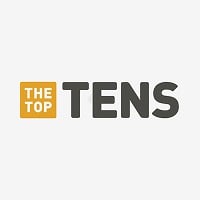 Bastian Schweinsteiger is a German professional footballer who plays as a midfielder for English club Manchester United and the Germany national team.
Such stamina his shots just scare you he is bayerns engine along with lahm
12
Ali Daei
The best Iranian player"no questions",and one of the few talent in Middle East has the chance to play in Europe.
The best player number 10 in the world
HE HAS KICKED 110 INTERNATIONAL GOALS!
He is the best!
116 National Goals! More than Ronaldo and Messi!
13
Davor Šuker
Better than paul scholes
Davor Suker sounds like David Sucker, haha.
He's pure genius at his time...too bad there's a lot of player being compared at each other at his time,sad to say he never get noticed...but I'am a fan of him.he bring Croatia back to life during his prime."genius"
14
Matt Le Tissier
Most underrated player of all time
Only because he stayed at Southampton - wolphert
The most sublime goalscorer of all time
He was one of the most influencial players of all time(I don't know how to spell influencial).
15
Francesco Totti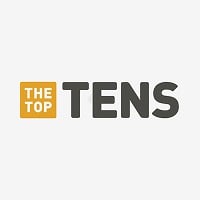 Francesco Totti is an Italian professional footballer who plays for, and captains, Serie A club Roma.
EASILY the most underrated player in football history!
he can do "EVERYTHING" you want, he can score goals and make assists!
Greatest passing.. Greatest vision.. and he has one of the most powerful shots ever!

the most complete Italian player I've ever seen.
Greatest passing vision I have ever seen!

Could score goals and create them for others...unreal!
The last great false 9
He's the best passer of his time, only one who can have perfect accuracy with back heels no matter the situation. He was my first "Soccer GOD"
16
Andriy Shevchenko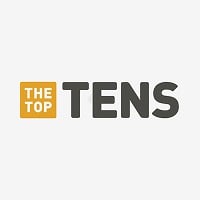 Andriy Mykolayovych Shevchenko is a Ukrainian retired footballer who played for Dynamo Kyiv, Milan, Chelsea, as well as the Ukrainian national team as a striker.
Shevchenko was a brilliant striker and his 127 goals for Milan proves it!
Very underrated. He get bad luck at chelsea, the way chelsea play not suitable for him and people think he not a good player.
I don't state that Andriy is unbeatable player but he is very underrated. I like his style of play. He could be a very big football player. I think.
Truly underrated and overlooked - Alexandr
Truly is a great player. Without him Ukraine would not be too good.
17
Vincent Kompany
Most Underrated player of all time, apart from this season manchester city owe him everything for keeping the defense in tact
Great tall strong defender
18
Javier "Chicharito" Hernandez
He doesn't get played enough. He's fantastic on the ball, he's so quick, and he's always in the right place at the right time. It's just unbelievable how some people think he's bad.
The whole Mexican National Soccer team is underrated.
Just look at his goal/minute ratio in England, Spain and Germany, and look at his price compared to other forwards who aren't remotely close. It baffles the mind- and the 'all he contributes is goals' thing is bunk. His pass rate is above 80%.
Great poacher. Scored two from outside the box in first game at Real Madrid. As a 82' sub
19
Lukas Podolski
At his best he is lethal in front of goal, powerful shot, a great presence and consistent performance for his country, makes football look like a game rather than a war.
Unbelievable fast, great at 1-touch passing and has a powerful shot, podolski is one of the most feared strikers in the gamee. Can almost shoot from anywhere
He is. One. Great. Player. Of all. The. Time
He actually is quite good even though people don't think so
20
Javier Mascherano
He should be the MVP in the world cup, he deserved more than Messi who only made a couple of good play and versus weak teams. - Juniorxtrm
Mascherano is one of soccers greatest defenders ever and should be rated highter
Messi definitely performed way better int the World Cup than mascherano
He's the best
21
Dennis Bergkamp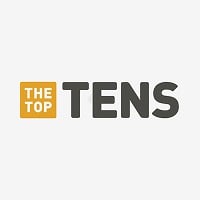 Dennis Nicolaas Maria Bergkamp is a Dutch former professional footballer, who is the assistant manager to Frank de Boer at Ajax.
One of the all time greatest, but his name never appears high on a ranking.
Very underrated player
One of the best
he is crap
22
Ali Karimi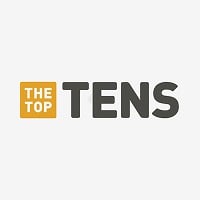 Ali Karimi nicknamed "Maradona of Asia", is an Iranian coach and retired footballer. He has played for Fath Tehran, Persepolis, Al-Ahli Dubai, Bayern Munich, Qatar SC, Steel Azin, Schalke 04, Tractor Sazi, and the Iran national team for which he scored 38 goals in 127 appearances.
He is Asian wizard
Legend of terakhtor - sajjad4
23
Arjen Robben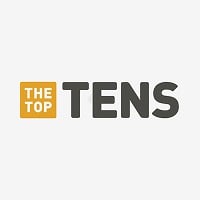 Arjen Robben is a Dutch professional footballer who plays for German club Bayern Munich and is the captain of the Netherlands national team.
Always sidelined but when on field he's the best unlike Balon D'Or winners he plays great for club and country
Better than Messi or Ronaldo, but still not reconized better.
2014 BALLON D OR WINNER BUT...
24
Farhad Majidi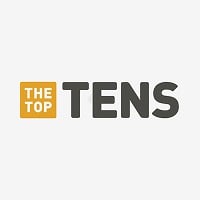 Farhad Majidi is a retired Iranian professional footballer who mostly played as an attacking midfielder. He was also a member of Iran national football team. In 2010, he was nominated for the Asian Footballer of the Year award which finished second in voting.
The best player in Asia and the most popular in the world! In 2010
The farhad majidi is a better than all over player on the world - arashes
He is best football player in Iran
Farhad is the best
25
Thiery Henry
Greatest striker to ever play in the english premier league
Sure he is very old now... But he is world class and is so composed yet brave, strong and intelligent on and off of the ball.
Best premier leafue player ever
26
Henrik Larsson
Amazing player won Barcelona the champs league against arsenal and thiery henry said he didn't see ronaldinhio messi eto, o xavi he saw larsson he was the best player in that team
By far the greatest striker to ever play in the SPL. 174 goals in 221 games for Celtic, LEGEND!
His stats say it all 53 goals in one season scored for Sweden man utd barca and celtic truly magical
One of the best,underrated because he played so long in Scotland,fergie tried to sign him for years and turned the champions league final for barca.
27
Robert Prosinečki
Master of the midfield when fit. Technical wizzard
Lewandoski doesn't even have Torrey when it comes to scoring, he just shoots and sometimes doesn't even curve but goes in a straight line right in.
He in my opinion, will dominate the field when Robben and Ribery retire from the field, plus he is on the best team in Germany and one of the worlds best teams.
The last football romantic. Čemehovec was here.
28
Alfredo Di Stefano
This guy is FIFTH best player ever on my list.
29
Wayne Rooney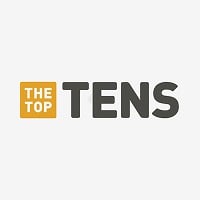 Wayne Mark Rooney is an English professional footballer who plays for and captains both Manchester United and the England national team.
A true talisman of English football history, don't ask me...ask Messi, Ronaldo, Ibrahimovic etc, etc. People hate him because they are jealous that he played for Man United and not their club. Apart from Ronaldo Scholes and Giggs Man united have never had enough world class support for him and he's still destroyed all records.
30
Andy Cole
Was never truly given the credit he deserves for his outstanding goalscoring record. -
31
Samuel Eto'o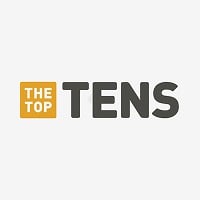 Samuel Eto'o Fils is a Cameroonian professional footballer who plays as a striker for Turkish club Antalyaspor.
He could have been better than Messi but he was under rated
32
Roy Makaay
Honestly think Michael carrick should also be on this list.. He is the engine of manchester united, and his crucial passes made the difference in the 2012/2013 season.
True Bayern Legend! Very underrated
33 Nani
34
Rui Costa
I remember watching him for furontina - player no doubt
He made other players famous with his ability to serve them the ball like no other from anywhere in the field
Like batistuta... Sheveshenko... Etc
35
Cafu
One of the best defenders ever. Overshadowed by the likes of Pele and Co.
36
Robert Pires
A great winger for Arsenal and France
37
Robin Van Persie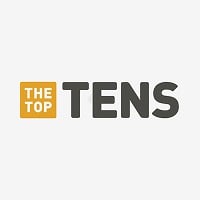 Dutch footballer from Rotterdam born on August 6 1983. Currently plays for the Turkish club Fenerbahçe S.K and The Netherlands national football team as the number 11. Robin Van Persie is known for playing for Arsenal and Manchester United, though his most notable goal was his header against Spain ...read more.
he is not gettin d applause as he should... -
38 Edgar Manucharyan
39
Paolo Maldini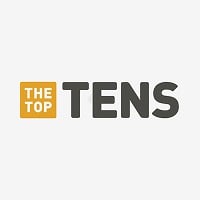 Paolo Cesare Maldini is a former Italian professional footballer who played as a left back and central defender. Maldini captained Italy for 8 years and AC Milan for 12, and was renowned for his leadership skills, earning him the nickname "Il Capitano", or 'The Captain'.
THE DESTROYER
40
Kaka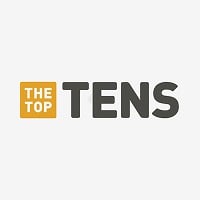 Ricardo Izecson dos Santos Leite, commonly known as Kaká or Ricardo Kaká, is a Brazilian professional footballer who plays as an attacking midfielder for Orlando City SC in Major League Soccer and the Brazil national team.
Kaka is so so underrated.. He can beat messing with his skills.. He never given opportunity to play! "
Overshadowed by Messi and Ronaldo in a different time he would have been second only to pele!
Kaka is very very very very underrated just because he is kept on the bench and never given chances! Which is because of his injuries which destroyes him. Otherwise he is the best and should be given enough chances in madrid!
He's a pure genius
41
Sergen Yalcin
He had a silky touch with the ball and had ability to create oppurtunities for strikers... also was a freekick specialist with his magical left foot.
Had a Got talent but Not concentrate for training...
42
Mesut Ozil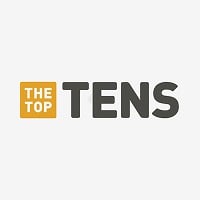 Mesut Özil is a German professional footballer who plays for Premier League club Arsenal. He is considered to be one of the best players in the world. Özil plays mostly as an attacking midfielder, but can also be deployed as a winger.
He is the best assist man in the world. Can you believe he did more than 20 assists when he was in Real Madrid. He is so underrated right now in Arsenal
Ozil is just fantastic on the ball and compose
Deserves way more recognition
Would be less underrated if he played professionally at a club bigger than gunners. What a shame he quit Germany's national team. They can't afford to lose him. He is the best of his generation; very talented.
43
Gianluca Zambrotta
He is spectacular with both feet
44
Lucas Leiva
Great passes, incredible tackles, a hard worker. He is not given the credit for his contribution to the team.
Great passer of the ball
The best CDM to grace footbaall
45
Juan Roman Riquelme
Best playmaker in all time, but right now, at no.50

Too underrated, sadly...
English footballers were scared of him on the pitch. No wonder ManU wanted him and never out of form
Best playmaker in all time
Unreal passer of the ball
46 Emerson
47
Manuel Garrincha
Single handily won the world cup for Brazil after pele got sent off. The fact that no one remembers his legacy makes him truly underrated.
One of the best ever alongside Pele
He was the best of 60's-65's.
GARRINCHA A TRUE LEGEND.
He is Brazil 2nd best player in history
1st.Pele
48
Tim Cahill
Best header ever full stop.
49
Alessandro Del Piero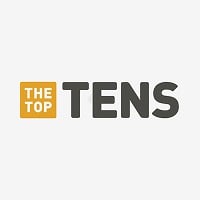 Alessandro Del Piero Ufficiale is an Italian former professional footballer who played as a deep-lying forward.
He is never included on the lists of the best of all time. If you look at the quality of the goals he scored, his skill, and his attitude, he should be on every top 10 list for the best of all time.
Greatest Juventus player of all time. Possibly the greatest Italian player of all time. Always performed well but has always been overlooked.
Always overlooked. I guess that's what you can expect when the internet is swarming with 12 year old barca and real madrid fans. At least the rival teams in Italy have fans that can accept the brilliance of each others players. Buffon, Maldini, Totti, Del Piero, Cannavaro, Baresi, Nesta etc are all genius players. My favorite team is juve but I don't blindly hate on other teams like barca and real madrid fans.
The best player in juventus FC in itly - maximous
50 Mojtaba Jabbari
PSearch List