Most Underrated Football (Soccer) Players of All Time
nbaallstar
The Top Ten
1
Paul Scholes
Scholes is incredible, His vision and his range of passing and the way he strikes a football. Pure genius!
Scholes is so good. People don't appreciate midfielders as much as strikers or wingers. That is why he is underrated. Heard many players say the best player they have played with/against is Paul scholes.
he makes the team have a good passion playing quality. Even he getting olde he still the one and I think he will play for England National Football team once again
He's good but since he got rekt by messi long time ago no one cares about him
V 20 Comments
2
Thomas Muller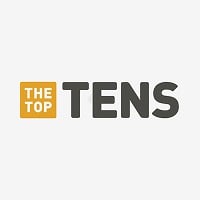 Thomas Müller is a German professional footballer who plays for Bayern Munich and the Germany national team.
People who run football clubs, they think in terms of buying players. Their goal shouldn't be to buy players, their goal should be to buy wins. And in order to buy wins, you need to buy a positive goal to defense ratio. Real Madrid and Portugal see Christiano Ronaldo and they see a star who's worth seventeen million dollars a year. When I see Christiano Ronaldo, what I see is... Is... An imperfect understanding of where wins come from. The guy's got a great shot. He's a decent passer. He can do tricks. But is he worth the seventeen million dollars a year that the Real Madrid are paying him? No. No. Football thinking is medieval. They are asking all the wrong questions. And if I say it to anybody, I'm-I'm ostracized. I'm-I'm-I'm a leper. So that's why I'm-I'm cagey about this with you. If you want full disclosure, I think it might be a good thing if teams got Messi's and Ronaldo's off their payroll. I think it would up all kinds of interesting possibilities.

When you get things ...more
What pity! He doesn't get a place. Not even on the UNDERRATED list.
He's won virtually everything there is for him to win, he's on pace to break the world cup scoring record. And not to forget, he's only 25
I think that he should be doing better for his club and international teams. But that doesn't take away that he is great.
V 8 Comments
3
Xabi Alonso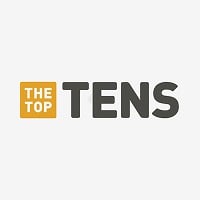 Xabier "Xabi" Alonso Olano is a Spanish footballer who plays for German club Bayern Munich as a central midfielder.
He knows what he's doing on the field. The real boss, but never appreciated
Xabi alonso is one of those players who doesn't have flashy tricks or skills therefore his highlight reels on YouTube do not do justice to his ture talent
but it cannot be denied how great of a player like him is overlooked
4
Claude Makelele
Greatest holding midfielder of all-time. When Real sold him and Cambiasso they started losing, when Chelsea got him they started winning. He's without a doubt for me the most underrated player of all-time.
Makelele is a power horse who is a managers dream. For this he is completely underrated as he is a god for the managers
he is the battery of any team he plays with.
5
Miroslav Klose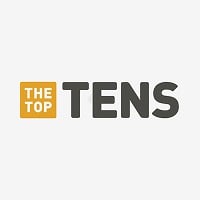 Miroslav Josef Klose is a German professional footballer who last played as a striker for Serie A club Lazio.
14 Goals in Three World Cups, amazing international scorer. Played amazingly for bremen, a little of a goal drought in bayern but it is much harder to score in the bundesliga than the la liga
Klose is one of the best German players ever. I just son;t know why people overlook him when he has so much applauds under his belt. He helped Germany tremendously in the 2010 World Cups and scored tons of goals! I heard that he is retiring after World Cup of 2014. Football will lose one of its unsung heroes
OH YEAH The Germans are coming and Miroslav Klose is an amazing finisher of the ball this doesn't mean I think he was the best player in the world but he was once and 14 FIFA World Cup goals
He always were where he was needed on the pitch, attacking as well as defending if neccessary. And when he wasn't scoring he was occupying two, three defenders, thus giving space to whoever went for a goal then.

Perhaps he was too modest, too much a team player to be reckognise as the star attacker that he was. For me, he'll always be one of the best.

And quite certainly one of the most sympathic!
V 10 Comments
6
Angel di Maria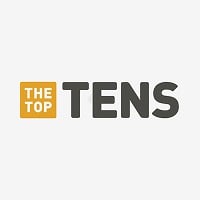 What an amazing Dribbler he is.. ! He goes around Defenders like 'playing around the park'.. ! - Nandzz
V 2 Comments
7
Andrea Pirlo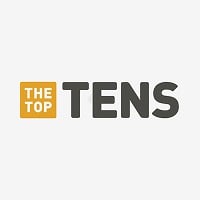 Andrea Pirlo is an Italian professional footballer who plays for American club New York City FC in Major League Soccer and the Italy national team.
When anyone talks about mid-fielders they talk about Xavi, Iniesta, Lampard etc. but Pirlo is one of the most imaginative, opportunistic mid-fielder I've ever seen. His passing skills are brilliant - AnkurTri
His vision to pick up a player through a long ball was incredible, his passing in the midfield was terrific but coming from the era of zidane, figo, xavi he remains one the most underrated midfeilder in the world.
This guy is just class... Pirlo's passing skills is unmatched
the king
V 2 Comments
8
Sergio Busquets
The guy is underrated even in the list of most underrated. That's how underrated he is. Probably the greatest deep lying playmaker in the game.
Hellish very very underrated player seen him in la liga a rock probably better than matic
He doesn't score goals, he doesn't make headlines, but he is the most important player for Barcalona. Without him they wouldn't have a defensive player in the midfield. They wouldn't have someone to do the dirty work or just get the job done.
One of the best players in the world since years. Doesn't get the credit he deserves
V 6 Comments
9
Ronaldo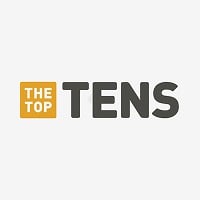 Best ever in my opinion, imagine how much more he could have achieved if he didn't get injured!
WTH?
Ronaldo is one of the best player ever, aliongside Zidane, Ronaldinho, Pele, Maradona.
47 Goals in 49 Games during one season in Barcelona explains it.
Top scorer in the world cup and la liga serie a and so on. Best EVER!
Most says maradona or pele, now Messi or cristiano... Ronaldo is the best. End of conversation.
Should've been in top 10 soccer players ever
V 13 Comments
10
Park Ji Sung
Best all round team player. Works like hell. I don't like Manchester United but out of all the football players I would have this guy in my team. - tenthsage
Best Korean player of all time. Legend. You can actually compare him to extreme players such as Muller.
Fantastic reader of fast play and position,
AMAZING player. Crazy movement. Goes everywhere, amazing teamplayer. Man U needs him back.
V 2 Comments
The Contenders
11
Bastian Schweinsteiger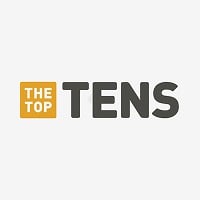 Bastian Schweinsteiger is a German professional footballer who plays as a midfielder for English club Manchester United and the Germany national team.
Such stamina his shots just scare you he is bayerns engine along with lahm
12
Ali Daei
The best Iranian player"no questions",and one of the few talent in Middle East has the chance to play in Europe.
The best player number 10 in the world
116 National Goals! More than Ronaldo and Messi!
He is the best one
V 4 Comments
13
Davor Šuker
Better than paul scholes
Davor Suker sounds like David Sucker, haha.
He's pure genius at his time...too bad there's a lot of player being compared at each other at his time,sad to say he never get noticed...but I'am a fan of him.he bring Croatia back to life during his prime."genius"
14
Francesco Totti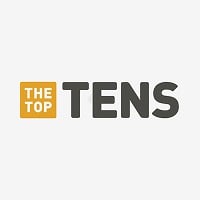 Francesco Totti is an Italian professional footballer who plays for, and captains, Serie A club Roma.
He's the best passer of his time, only one who can have perfect accuracy with back heels no matter the situation. He was my first "Soccer GOD"
If he had joined a big club he would be one of the top 5 ever
Pinpoint shooting and passing it doesn't get better than his
Pure class. And great career.
V 2 Comments
15
Lukas Podolski
At his best he is lethal in front of goal, powerful shot, a great presence and consistent performance for his country, makes football look like a game rather than a war.
Unbelievable fast, great at 1-touch passing and has a powerful shot, podolski is one of the most feared strikers in the gamee. Can almost shoot from anywhere
He is. One. Great. Player. Of all. The. Time
He is great when on form
V 4 Comments
16
Matt Le Tissier
Only because he stayed at Southampton - wolphert
He was one of the most influencial players of all time(I don't know how to spell influencial).
V 1 Comment
17
Vincent Kompany
Most Underrated player of all time, apart from this season manchester city owe him everything for keeping the defense in tact
Great tall strong defender
18
Andriy Shevchenko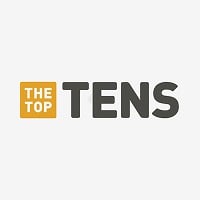 Andriy Mykolayovych Shevchenko is a Ukrainian retired footballer who played for Dynamo Kyiv, Milan, Chelsea, as well as the Ukrainian national team as a striker.
I don't state that Andriy is unbeatable player but he is very underrated. I like his style of play. He could be a very big football player. I think.
Truly underrated and overlooked - Alexandr
Very underrated. He get bad luck at chelsea, the way chelsea play not suitable for him and people think he not a good player.
Truly is a great player. Without him Ukraine would not be too good.
Shevchenko without Kaka is like a Kaka withouht Shevchenko.
V 3 Comments
19
Javier "Chicharito" Hernandez
He doesn't get played enough. He's fantastic on the ball, he's so quick, and he's always in the right place at the right time. It's just unbelievable how some people think he's bad.
Just look at his goal/minute ratio in England, Spain and Germany, and look at his price compared to other forwards who aren't remotely close. It baffles the mind- and the 'all he contributes is goals' thing is bunk. His pass rate is above 80%.
The whole Mexican National Soccer team is underrated.
Little saying more doing
V 6 Comments
20
Javier Mascherano
He should be the MVP in the world cup, he deserved more than Messi who only made a couple of good play and versus weak teams. - Juniorxtrm
Mascherano is one of soccers greatest defenders ever and should be rated highter
Messi definitely performed way better int the World Cup than mascherano
PSearch List
Recommended Lists
Related Lists
Top Ten Most Overrated Football (Soccer) Players of All-Time

Best Soccer (Football) Players of All Time

Best Left Footed Soccer (Football) Players of All Time

Best Right Footed Soccer (Football) Players of All Time
List Stats
1,000 votes
107 listings
8 years, 225 days old

Top Remixes (8)

1. Bastian Schweinsteiger
2. Sergio Busquets
3. Xabi Alonso
sdave
1. Andrea Pirlo
2. Claude Makelele
3. Thiery Henry
TomSalman
1. Robert Prosinečki
2. Davor Šuker
3. Paul Scholes
Bruno2202
View All 8
Posts
Error Reporting
See a factual error in these listings? Report it
here
.