Top 10 Best Manchester United Players
Who are the 10 best Manchester United Players of all time?

1 Cristiano Ronaldo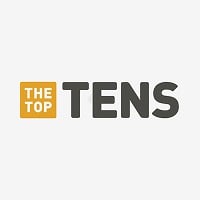 Cristiano Ronaldo dos Santos Aveiro is a Portuguese professional footballer who plays as a forward for Italian club Juventus and the Portugal national team.
I am putting Ronaldo at the top because of his all round ability and blistering pace, the same reason he is superior to Lionel Messi. No player has ever had the ball skills of CR7, and he creates goals for other players while still being able to score in open play with both feet and his head (has Messi got a head? ). And his free kicks defy description. let's not forget he's scored the hat fulls of goals he's gotten as a MIDFIELDER!

I'm a bit surprised that Cantona isn't on the list - he'd be in my top 5 along with Charlton, Robson, and Giggs. The best goalkeeper is Schmeichel, who just shades Van der Sar. I have to list them separately - it's too difficult to try and make comparisons between keepers and open field players.

I've been a United supporter since I was 13 (1966), so I can only judge players that I've seen on a regular basis since then. Do I hear a lot of wailing that Best isn't in my top 5? Yes - he was a great player, but he could be lazy and go missing for ...more
Arrogant, Greedy, Distasteful, Soft, and all-around one of the most hated players in the world but he's damn good. Most naturally gifted player United have ever had did well to move to Real Madrid before the loser Red Devils got destroyed this season. The 2nd best player in the world. Messi is the best in the world say what you will you're only deluding yourself in thinking CR7 is better.

He's great but Messi is something you see once in a lifetime. By the way those who keep saying George Best is the greatest ever, maybe in the 50s and 60s but come on the speed of the game during that era must have been atrociously slow, the speed of Brazil's 1970 team by comparison to the speed of the current national squads is like comparing a bicycle to a motorcycle. The game has evolved I am so bold as to say that if they cloned 1958 Pele in his prime and transported him with his skills and capped him with just those skills to the modern 2012 game he wouldn't be able to hang with the ...more
This is stupid! I don't understand why he is number 1? Where is Bobby Charlton or Ryan giggs,paul scholes,wayne Rooney,george best? I understand that Ronaldo is an exceptionally great and one of the most gifted football players on planet earth. But we are on the " top ten best Man United players ".Yes, Ronaldo has played for united and he has one titles there and he did made his name there but there are many more players that have done that for example, Paul scholes who has played every single match in his premier league career in united and helped them win the champions league in 1999 or Ryan giggs who has also played for united his entire career and how about sir Bobby damn Charlton, he has been considered England's best ever player has scored the most goals for united. Wayne Rooney is another example, this guy broke Bobby Charlton's record which was held for god knows how long and has helped united win titles way before Ronaldo came. I see the comments here are about how great ...more
I've seen all these guys over the years and Ronnie is just on a different planet. Before Ronaldo Best and Cantona were No. 1 but not now. CR7 will be back one day he is a true red legend. The worst of it is he is getting better so Real could end up getting his best years. And YES he is better than messi who has the whole spanish team (world champs) supplying him every week
2
Ryan Giggs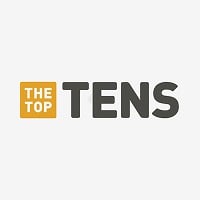 Ryan Joseph Giggs is a Welsh football coach and former player who is currently the assistant manager at Manchester United and co-owner of Salford City.
Giggs has been able to influence every game that he has played since he started playing for Manchester United in 1992 at the age of fourteen. He controls the midfield and rips defenses apart with his passes and runs. Giggs has won a total of 13 Premier League titles under Sir Alex Ferguson. This man is a true legend.
Gigs is winning his 12th silver ware in the Premier league, under one Manager and a club. He is a true complete legend No1.
You can't tell when he is on form or out Form, MAN you still need him. Come next season he will play the same football.
who has made a longer more valuable contribution to a team not crashed his car and set a better example to you or your children as to how conduct ones self? if you can name him then he's a better man than giggsy
What in the name of sanity are Ryan Giggs, Sir Bobby Charlton, Roy Keane, George Best, King Cantona, Dennis Law and Peter Shmeichel doing behind Ronaldo in this list... They can kick his a** any time
3
Wayne Rooney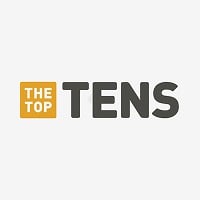 Wayne Mark Rooney is an English professional footballer who plays for and captains both Manchester United and the England national team.
His name is Wayne
Runs as fast as train
His name is Wayne
Never leaves red army in pain
His name is Wayne
Making his enemies lame!
A great player who utd have still got great things to expect from. From the age of 16 he has shown the world that he is a world class footballer. He is the complete player, he can pass, shoot, head, he's quick and strong and can play in midfield as well (centre or wing). Still got so many records to beat.
Rooney is an unpredicted player rooney scores goals without pity. rooney have disgraced a lot of players in the world today, rooney is truly a world class player
As with Ronaldo he's a bit high on this list. His goal scoring is the stuff of legend as is his United career. I actually have Rooney at 5 and Ronaldo at 8. Of course, Ronaldo could have went on to be much higher. Rooney's red devil record make him worthy of a top 5.
4
Bobby Charlton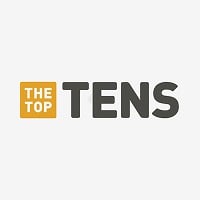 Sir Robert "Bobby" Charlton is an English former football player, regarded as one of the greatest midfielders of all time, and an essential member of the England team who won the World Cup in 1966, the year he also won the Ballon d'Or.
Short memories or not old enough if you rate giggs above Charlton
Charlton being 8th just shows how inaccurate these lists are come on he's the all time leading goal scorer for club and country, as well as the most appearances how can rooney or keane be placed higher its just wrong there great players but there not on the level charlton was. Charlton was one of a handful of englishmen to lift the world cup I'm sorry but this guy should be top 5 of all time not 8th in manchester uniteds list, he's a real LEGEND respected by every fellow professional
Charlton has to be the greatest Manchester United player of all time. Most goals ever scored by a united player, and was crucial in seeling United as a superpower in the 60's. Was a perfect attacking midfield, that was strong, could dribble and a powerful finishing ability. By far the best.
Number 2 who could actually be number 1. What can you say about him that hasn't been said already? Quite possibly the most complete footballer the world has ever seen. You can't have a Man United mount Rushmore without Sir Bobby Charlton on it front and center. He is Man United.
5
George Best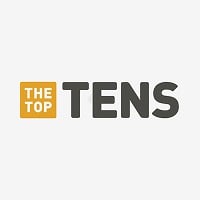 George Best was a Northern Irish professional footballer who played as a winger for Manchester United and the Northern Ireland national team.
Any one that understands football know he was one of the greatest players ever. Ronaldo is closing fast and will possibly overtake him though, but not yet. I haven't seen the full list yet but young Duncan Edwards must be close?
Best player the game has ever seen. Had NI made the world cup just once while he played, his name would always be mentioned before Maradona and Pele.
The fact that George Best isn't number one shows how little people nowadays respect history, only when it comes to how many cups/leagues they've won. The majority of utd fans probably couldn't name me 5 people who died in munich, or maybe even 15 players from 1999 treble
The most silky smooth Rolls Royce of a player to ever wear boots, Imagine how good he would be on today's pitches, today's fitness regimes, and a mentor like Sir Alex. The BABIES playing today would be put to shame.
6
Eric Cantona
He was a fine player with brilliant determination ready to set the field
The great player at united ever seen. There is only one king rule English premier league. ERIC 'king' CANTONA.
Cantona is top 5 for me. His quality was out of this world. His work ethic and determination were unmatched. The sheer grit made him a United legend, but his skill and performances solidified that.
Eric Cantona helped United win several trophies a United fan's favourite player and worked hard day in day out
7
Paul Scholes
Paul Scholes and Ryan Giggs have made their marks in Manchester United history. It's a shame to see Scholes relatively low on this list, considering all he's done for the club, which is the only reason I'm picking him over Giggsy or Cantona. His rockets for shots, pin-point pass and eye for chance creation makes him one of a kind.
He's won the hearts of millions of fans and neumerous of the games greatest players and managers. Sir Alex, Beckham, Pele, Zidane, Guardiola, Messi and Ronaldinho are but a few names of icons to have payed their tributes to this great veteran.
He deserves to be in the to 5 without a doubt, and he would be if not for all the fake fans, or young kids who have never seen him in his prime. How Bobby Charlton, Denis Law and Bryan Robson ended up below Antonio Valencia I do not know!
Remeber that day man utd were against brace and he score a volley
ALL OF THE SPECIALLY BEST RONALDO GIGGS SCMICHEL CANTONA AND... BUT I LIKE PAUL THE MOST CAUSE I LIKE HIS PASSES.
Much better than Lampard,gerrard and beckham put together.Anybody picking an England team with those three in it,and scholes left out,needs sectioning.
8
Peter Shmeichel
Not even a missile could get past him! if messi faced shmeichel today, he would look as an amateur striker! Simply the best keeper ever!
way better than any player in the world a goalie that scored from play
The best goalkeeper in history, and along with van der Saar the standard by which every other Manchester United goalie will be measured.
He is the only keeper I know who scored goals as good as he keeps the ball from goals
9
David Beckham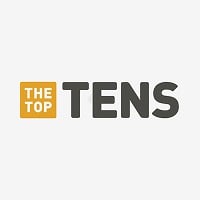 David Robert Joseph Beckham is an English retired professional footballer. He played for Manchester United, Preston North End, Real Madrid, Milan, LA Galaxy, Paris Saint-Germain and the England national team, for which he held the appearance record for an outfield player until 2016.
Beckham is the famest player in football's history, he is the best free-kick taker in the history, the best corner-taker in history, what more do you want?
Becks is by far the best player ever to play for Man Utd. Just remember his long-distance shot, his passing, his crossing and his free kicks and VOTE!
David beckham David beckham best star red army had nobody better than David beckham
Beckham is a bit high here but I've seen him way too low on most lists. If he'd have stuck around a few more years without doubt he would be at least here. But he's at 10 or just outside the top 10 for me. But my word was he a naturally gifted player..
10
Robin Van Persie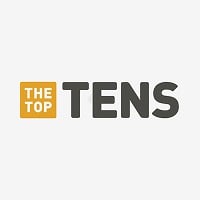 Dutch footballer from Rotterdam born on August 6 1983. Currently plays for the Turkish club Fenerbahçe S.K and The Netherlands national football team as the number 11. Robin Van Persie is known for playing for Arsenal and Manchester United, though his most notable goal was his header against Spain ...read more.
RvP, The Flying Dutchmen, he is an exceptional player and quite frankly one of most entertaining to watch, so glad we snagged him from Arsenal!
VAN PERSIE! SCORED 30 GOALS ALREADY!
Best striker & scorer ever ;D
Can't find anyone more handsome than him :3 haha
What? He only played what 3 full seasons? An outstanding scoring record, but wasn't around long enough to be this high. He isn't even the greatest Dutch forward United had. Fantastic few seasons though.
The Contenders
11
Ruud Van Nistelrooy
Best finisher of the game. Fans still missing his magic touch in the box. No arrogance but still the best.
Ruudy has the best Man Utd. goal Ratio ever!
Ruud the goal scorer expert who has really helped Manchester United and his very great in foo
Absolute world beater with United. He would lead my line in an all time United 11.
12
Nemanja Vidic
Nemanja vidic is great he can stop the greatest of players although he isn't as good as he used to be
The best player ever!
He put his head everywhere...He have a big heart and Nemanja is the best diffender in the world
Not as good as Peter Schmeichel but still pretty good. 😝
13
Roy Keane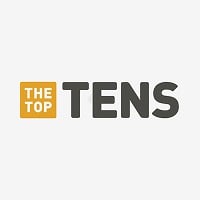 Roy Maurice Keane is an Irish football assistant manager and former professional football player. He is the joint-most successful Irish footballer of all time, having won 19 major trophies, 17 of which came at Manchester United, in his club career.
Most have him in the top 10 and rightfully so. He was one hell of a leader and really had the ability to control any match. He was hard nosed and worked his tail off every match. He had a fear factor about him. Other clubs were always aware of where Roy was on the pitch. Brilliant player and as tough as they come.
The most successful captain and midfielder of recent years. He mirrored the style of Bryan Robson. A true leader of men who suffered no fools!
Leader of men who forced the best out of the players around him. Even if Keane wasn't having the best match he demanded the best of everyone else and pushed them to their limits.
Powerhouse midfielder who would've been welcomed into any team with open arms. Could've played in any position. World class!
14
David de Gea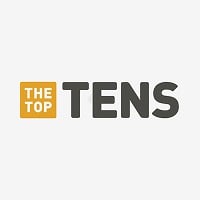 David de Gea Quintana is a Spanish professional footballer who plays as a goalkeeper for English club Manchester United and the Spain national team.
Dude this guy should be in second. He's so amazing the way he jumps the way he just looks at the ball and then just punches it its amazing he is the only reason Manchester United is at its spot as a team come on people vote De Gea and make England great again.
I think that the best keeper/player ever has to be David De Gea. He has been simply stunning after the early criticism that he received, I HATE MANUTD24
Maybe a bit too soon for this spot, but if he stays with United another 5 to 8 seasons? He has the potential to be the best ever.
I think he is the best goalkeeper manchester united as ever had
15
Dennis Law
14? It's hard not to put him in the top 5 let alone the top 10. He was the goal machine of his time. He was such a pure finisher.
The original goal machine.
European footballer of the year 1964 was called The King. If you had to pick a player to score a goal to save your life, it would be Denis Law.
The best ever united player above them all in every way goals per game
16
Zlatan Ibrahimovic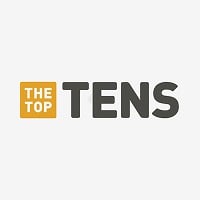 Zlatan Ibrahimović is a Swedish professional footballer who plays for an English club Manchester United and the Sweden national team for which he is captain.
Zlatan don't need to score, the ball score itself.
Zlatan don't needs oxygen, oxygen need Zlatan.
Zlatan teach a kid how to run, now that kid name is Usain Bolt.
Zlatan don't need football, football need him.
Zlatan isn't God, God is Zlatan.
Zlatan was believe a guy in the past was nice, now that kid name is Jesus
Zlatan is my favorite player in the world. He has probably the best goal ever scored with that bicycle kick.
He is the best he should be in top 10 the king of kicks
I like him better than the rest in united
17
Ole Gunnar Solskjær
He has won it!
Best player ever
He was a AWESOME player on Man Utd
A great super sub
18
Edwin van der Sar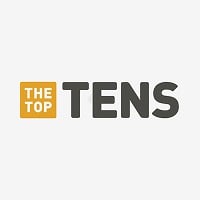 He set a record in Manchester United and will remain in the Manchester's history. A true Guru
He remained excellent throughout his whole career.
Probably one of the greatest goal keepers of all time
He is one of the best goalkeepers for man united. He should be close to the top.
19
Duncan Edwards
A powerhouse who could really play in any position. His career was tragically cut short after dying from his injuries sustained in the Munich Air Crash. Duncan is a legend at Utd.
Greatest player the world hardly saw. Awesome skills and England international. Much better than Best or Cantona if he had lived.
Anybody who has any knowledge of football history or of a certain age will know and say this guy was the most talented footballer to ever grace old trafford, and if he had lived the possibly the greatest the world would ever seen
The greatest united player ever. RIP
20 Jaap Stam
21
Rio Ferdinand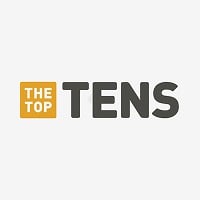 Rio Gavin Ferdinand is an English former professional footballer who played as a center back, and current television pundit for BT Sport.
One of the best defenders to have played at the club, him & Vidic had an amazing partnership.
Best defender in the whole of the man utd team
Can't defend. Really really overrated!
22
Antonio Valencia
Every time that he is on the pitch, does a great job, fast, strong and smart...
Fastest player in the world in 2013 (source: FIFA study). Google it.
His a great player
Some right back. Gets a lot of assists
23
Michael Carrick
The best performed midfielder of utd of all time carrick steal aback born for utd since his career as utd player we remember him forever for his contribution in 2008 uefa champions cup. live long carrick
If we compare him to a car, it would be Rolls Royce! (c) Sir Alex Ferguson
24
Angel Di Maria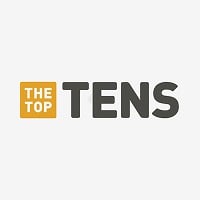 What? Di maria is a fine player, but his year at old Trafford was a waste for everyone including him.
This guy is rubbish
BAD
STUPID
IDIOTIC
Make clumsy mistakes
Why you leave man utd
25
Javier Hernandez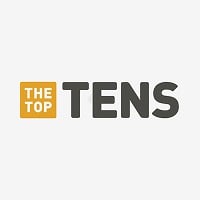 Javier Hernández Balcázar is a Mexican professional footballer who plays as a forward for German club Bayer Leverkusen and the Mexico national team.
Give him a chance and he'll score, wether it's with his face or whatever but he'll score.
He s good cs he can score, he needs more playing time
He a really good player
Best of the best
26
Paul Pogba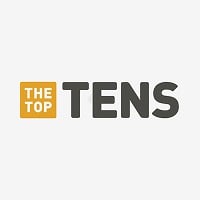 Paul Labile Pogba is a French professional footballer who plays for Premier League club Manchester United and the France national team.
Paul Pogba started out his professional career with Manchester United. After a year there he was then transferred to Juventus where he played with some of the best center midfielders of all time and is now arguably the best center mid in the world. He is now back at Manchester United after a record breaking 110 million euro transfer and will continue to be one of the best in the game.
I like him, and I will be a fantastic opportunity
Great player he will only become better
He is amazing
27
Anthony Martial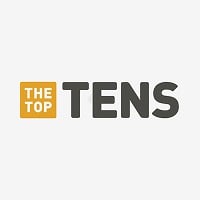 Anthony Joran Martial is a French professional footballer who plays as a forward and winger for Premier League club Manchester United and the France national team.
He sets up loads of goals and put Manchester United into the 5th round of the FA cup 2015/16
He is the one of best players by steve in Zimbabwe
He's really good got me 15 goals in the FIFA video game already
Absolute fan of this guy, he'll turn out unflappably good
28
Sir Robert "Bobby" Charlton
26th? What the hell is up with these rankings?
He's better than most... top 15 easily
33TH? YOU KIDDINg'?!
True legend!
29
Bryan Robson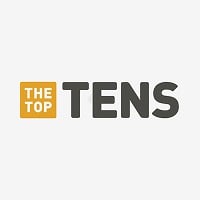 Bryan Robson is an English football manager and a former player. He began his career with West Bromwich Albion in 1972 before moving to Manchester United in 1981 where he became the longest serving captain in the club's history.
Dragged Utd through many games. The only player from the eighties who would be considered for this list - that in itself said it all. The rest on this list had top quality players around them, Robbo was peerless for both utd and England in the eighties.
Come on people is this list for real? Captain Marvel below Nani, Valencia to name a couple. The man bleeds utd! To get a recall for England 3 years after being written off in early 90's!
Bryan would die for the cause and injured himself so many times. A leader and captain who lead by example.
Antonio Valencia ahead of Bryan Robson? Give. Me. A. Break.
30
Dimitar Berbatov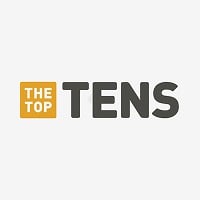 Best striker ever!
He's the best striker
20 goals for one season. Much better than others.
Best stricker
31
Patrice Evra
The best full back ever
32 Nemandja Vidic
33
Gary Neville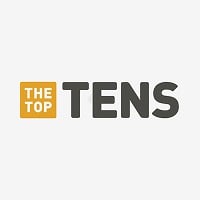 Gary Alexander Neville is an English football coach and former player who currently serves as assistant manager for the England national football team, and as co-owner of Salford City.
Best definitely in history
34
Chicharito
He is the same player as hernandez.
I like man U
35
Shinji Kagawa
Shinji Kagawa is a great player he could be one of united hero he have a good ability and never lose the boll before I really like him and I know he could be more up one of the best player in the world. THERE IS ONLY ONE UNITED!
Outclasses park ji sung
36
Jesse Lingard
Lingered is the best player ever I never seen how great he is.
Scores bangers can't stop him
Nobody does it better than this guy
He has a great future.
37
Billy Meredith
The original play master, a wizard on the pitch and helped create the legend of Utd.
38
Ander Herrera
The little mouse
he best
Number 3
He,is,handsome
39
Juan Mata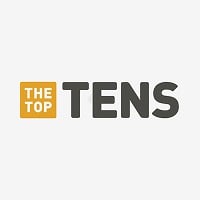 Juan Manuel Mata García is a Spanish professional footballer who plays as a midfielder for Premier League club Manchester United and the Spain national team.
Fabulous player, even better person. Mixes excellent technique with brilliant vision and deadly finishing. Big game player.
IS A GOOD PLAYMAKER
Good and exellent goals you scored
40 Nick Powell
41
Gerard Piqué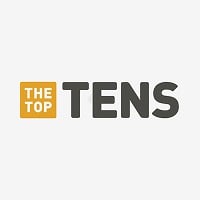 Gerard Piqué Bernabéu is a Spanish professional footballer who plays as a centre-back for FC Barcelona and the Spain national team.
He was one of the best defenders in the team
He is the best
He was on the divils?
42
Bastian Schweinsteiger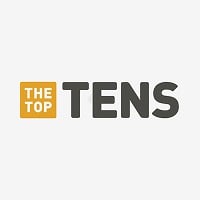 Bastian Schweinsteiger is a German professional footballer who plays as a midfielder for English club Manchester United and the Germany national team.
Waste of money
43
Dwight Yorke
I'm surprised Dwight Yorke and indeed Andy "King" Cole do not feature. I'm sure at one point they scored more goals than any strike partnership in Europe as well as helping Man U make history. its goals that win games and if you have a prolific striker season in season out, hoy stand a chance. History will eventually correct these inaccuracies
Superstar
44
Rafael da Silva
This samba kid is just great on that defensive wall
45 Fabio Da Silva
46 Darron Gibson
47
Phil Jones
I think he is the best player that ever played. Screw Ramos, Thiago Silva and puyol, If your making a team you gotta have Phil Jones. He the best.

Regards

Myself- PHIL Jones the worst player in the Vietnamese league
Absolutely amazing scouted for real should win ballon d'ore this year screw salah and any other world class player. Phil Jones inst world class he inst a ordianry player he is a god and should have an icon card when he retires
48
Brian McClair
Because he is 1 of the best players to join the bclub in the 90's
Who is this
49
Ashley Young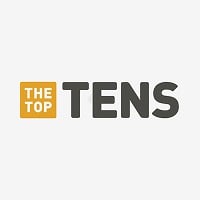 Ashley Simon Young is an English professional footballer who plays as a winger for Premier League club Manchester United and the England national team.
Like his speed and composure when in form and in sight of goal
50
Adnan Januzaj
Best nineteen year old I ever saw
The next No. 7!
PSearch List