Best Strikers of 2012-2013
aido17
The Top Ten
1
Lionel Messi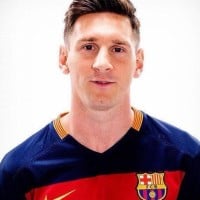 Lionel Andrés "Leo" Messi is an Argentine professional footballer who plays as a forward for Spanish club Barcelona. He is also known as one of the greatest football players of all time. He was born in Rosario, Argentina on June 24th, 1987.
Pace, dribbling, finishing, passes, positioning. Everything is on ***** Barcelona has made the best of him.
What is Messi should be number 1
He is the best and no one can beat him. Cr7 maybe the best player in the world but messi is the best player in universe. He got speed, best skill and talent. No defender can stop him to score
Obviously he is the best, people please do just see his achievements, record breaking performances, the trophies he has won for his team, his style of play, his no. Of goal, you will be stunned!
2
Cristiano Ronaldo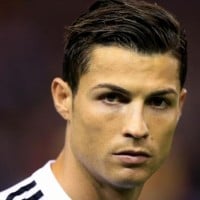 Cristiano Ronaldo dos Santos Aveiro is a Portuguese professional footballer who plays as a forward for Italian club Juventus and the Portugal national team.
Ronaldo is "the perfect player" no matter he is in a difficult position he can score goals in a spectacular angle
East or west.. CR7 is the best!
Ronaldo is the complete striker and his aerial ability is second to none. He should be regarded as one of the best on all time but because of Messi being around he isn't. For a winger to have scored as many goals as he has, he deserves to be number 1.
Cristiano Ronaldo has proven himself in the Barclays Premier League and is an outstanding player.
3
Luis Suarez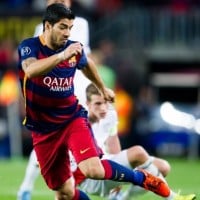 Luis Alberto Suárez Díaz is a Uruguayan professional footballer who plays for Spanish club Barcelona and the Uruguay national team as a striker.
The goal machine
Over nutmeg master
Pure skill dribbler
Immense player
Amazing player he's the premier leagues top goal scorer enough said even the goal keepers are just left amazed they don't stand a chance he's to good
He's currently the best striker in the world counting his recent form. His goals and skills speaks for himself. He might be a defaulter off field but on field he's a top player, you definitely want a player like him in your team.
He sends chills down the spine to all the defenders in the epl.
A beast. Very gifted and talented player. Could have gotten a golden boot in 2012-2013 instead of Van Persie easily were it not for his action against Ivanovic. Still a world class player and possible slightly better than van persie with more time left to ooze more goals out.
4
Zlatan Ibrahimovic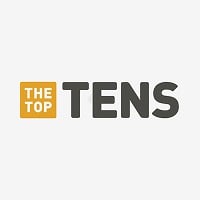 Zlatan Ibrahimović is a Swedish professional footballer who plays for an English club Manchester United and the Sweden national team for which he is captain.
Zlatan will never stop entertaining us
Zlatan dominates the world as a striker
A beast. At this age and still deadly
He is off to psg where he will destroy the French league - aido17
5
Robin Van Persie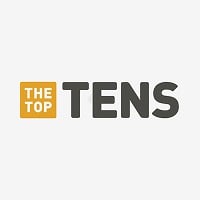 Dutch footballer from Rotterdam born on August 6 1983. Currently plays for the Turkish club Fenerbahçe S.K and The Netherlands national football team as the number 11. Robin Van Persie is known for playing for Arsenal and Manchester United, though his most notable goal was his header against Spain ...read more.
Robin van Persie is an incredible striker and has already proved his worth at one of the biggest clubs in the world. He and Rooney have led United to the title this year. He is surely the top striker in the premiership and possibly world too!
He is the main reason why man utd won the league this year. Hit the ground running from his first game, has made Rooney look average.
He is one of the best in the world. Probably 3rd best striker. He won the goldon boot last season and wn the player of the year award. He is top scorer this season 10 goals for Manchester unite everyone fights for him. He works hard get paid socres and has respect for every team especially Arsenal and Feyenoord his formal team.
Robin van persie is clealy the best striker in the world and possibly the best football player in the world to!
6
Robert Lewandowski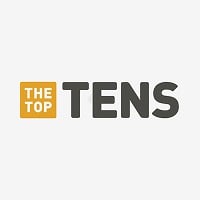 Robert Lewandowski is a Polish professional footballer who plays as a striker for German club Bayern Munich, and captains the Poland national team.
Amazing ball control, amazing hold up play... This guy is pure quality! He's one of the only strikers on this list that can actually play without the ball by opening up space for him self and others.
Great Player, All the big teams want him like Munich and United but I think he should stay at Dortmund. He can head the ball, he's fast and can also dribble past defenders, his first touch is amazing, lots of power while holding the ball, running or shooting and a very clinical finisher.
Pure sniper, rarely misses an opportunity
The first Polish great striker since the ZIBI BONIEK. + physical strength + fox instinct + hard worker - any success in the representation
7
Radamel Falcao
His finishing ability is class, great in the air and a success everywhere he goes, easily the best striker in the world!
This guy is quick, cunning, and puts the ball where the goalie can't get it; easily the best striker on this list.
I think h e is very talented player he is good finisher and team player I think he can be very successful in bigger team like barceona, and chelsea
Messi is more of a winger so this has to go to radamel falcao. Just go on youtube and look at his best goals.
8
Sergio Aguero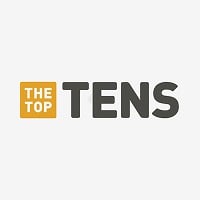 Sergio Leonel "Kun" Agüero is an Argentine professional footballer who plays as a striker for English club Manchester City and the Argentina national team.
Really amazing. I think he has to win the best player of the year. A very special player namely Sergio Kun Aguero
Won the title with man. City - aido17
Kun is my favourite. He needs more speed, shot power and height to level V. Persie
He has the perfect skills to be a football player, he has the speed to run, and kicking power
9
Fernando Torres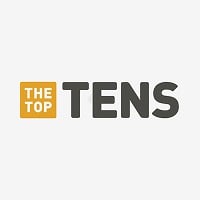 Fernando José Torres Sanz is a Spanish professional footballer who plays as a striker for La Liga club Atlético Madrid, on loan from Serie A club Milan.
High mentality. Still passing to other teammate even other teammate doesn't pass to him. He need other team. Just not chelsea.
He is hard working and will do anything for his team.. He will never give up. He can be the best if he has the right push..
Improved his football skills excellently
A hard working player
Greatest player in the world. Hats of! This man is dangerous in important games. Man who score in such game is a world class player.
10
Wayne Rooney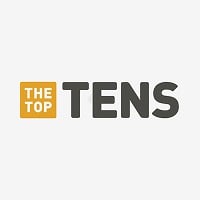 Wayne Mark Rooney is an English professional footballer who plays for and captains both Manchester United and the England national team.
Rooney is a hard worker, he works very hard for goals. He is a team player. He is all time payer.
He works so hard scores goals and gets assists - aido17
He gets anywhere at any time for the ball specially when he wants a header.
Manchester united best striker I seen. He scored the most beautiful in the premier league
The Contenders
11
Edinson Cavani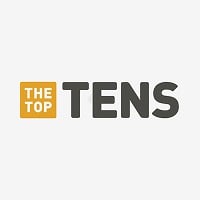 Edinson Roberto Cavani Gómez is a Uruguayan professional footballer who plays as a striker for Ligue 1 club Paris Saint-Germain and the Uruguay national team.
One word - amazing! He's got everything including pace, work rate, heading ability and his finishing is phenomenal.
12
Demba Ba
Unplayable would love to see him at Arsenal or chelsea
13
Neymar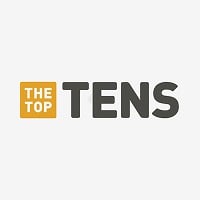 Neymar da Silva Santos Júnior, commonly known as Neymar or Neymar Jr., is a Brazilian professional footballer who plays for Spanish club FC Barcelona and the Brazil national team as a forward or winger, and is also the captain of the national team. ...read more.
He is my favorite soccer player because of his ball control his amazing goals and especially dribbles
It's not only his scoring, his passing, his vision, but with Messi and the Barcelona team this kid is destined to be one of the best all around player in the game.
Neymar can beat any defender that you put in front of him. He's got speed, accuracy and perfect timing. All he lacks is strngth but other than that he should be top 10
How come this Brazilian wonderkid isn't in the top 25?
He has got extreme skill and also brilliant pace and accuracy..
14
Mario Mandzukic
Best striker in the world in terms of headers, he's also the best defensive striker. He plays the ball on both sides of the pitch.
Simply amazing, my idol
Maybe not the best striker but definitely the most underrated. Very fast for his height and can find the ball with his head in any situation.
He's best defensive striker in world and best in term of headers. Best striker in bundesliga along side lewandowski
15
Karim Benzema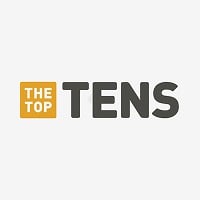 Karim Mostafa Benzema is a French professional footballer of Algerian descent who plays for Spanish club Real Madrid and the France national team as a striker.
Not the best, but certainly one of the best... He scores lots of goals and also racks up assists... A complete player...
Very strong, good passer, good finisher, good sprint speed, good player, what a amazing striker Karim Benzema! He's one of the complete strikers of the world.
Very strong, good header of the ball, very good finisher, can dribble in and out and surprisingly very good passer as well
He is the best striker in the world 2011/2014
16
Didier Drogba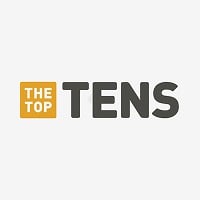 Didier Yves Drogba Tébily is an Ivorian professional footballer who plays as a striker for Canadian Major League Soccer club Montreal Impact.
He can shoot the ball from a every far distance.. His shot is very powerful. Keeper are afraid to catch the ball but they only blocked it..
17
Klass Jan Huntelaar
Bad euro championship but over 40 goals for schalke - aido17
18
Jackson Martinez
He is a good striker in a bad team needs a move to the epl
19
Mario Gomez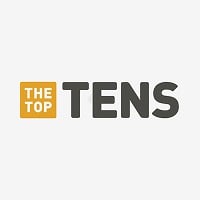 Mario Gómez García ( born 10 July 1985) is a German professional footballer who plays as a striker for German club VfL Wolfsburg, and the German national team. When Stuttgart became champions in 2006–07, Gómez contributed 14 goals and seven assists at the age of 21 and was selected as German Footballer ...read more.
No external
Force has ever dominated him
20
Javier Hernandez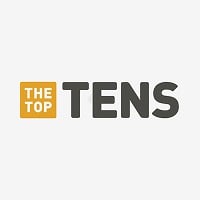 Javier Hernández Balcázar is a Mexican professional footballer who plays as a forward for German club Bayer Leverkusen and the Mexico national team.
He has the best goals per minute ratio in the premier league. A hard-worker who always gives his best and easily the deadliest striker in europe.
Pacey agile and natural goal scorer he is the Mexican Ruud van Nistelrooy he will be the best next season just watch he is the Little Pea
21
Burak Yilmaz
Burak was the best in the champions league. No one can score 8 goals in 8 matches
His finishing shoots, his passes are very dangerous. He came to galatasaray he wa
Top scorer in CL and turkish league so far
He was one of the best in this year even in CL maybe the best..
22
Daniel Sturridge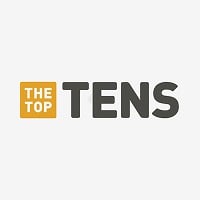 Daniel Andre Sturridge is an English professional footballer who plays for Premier League club Liverpool and the England national team.
Who is sure to be as good as this guy. He scoring form is almost unbeatable. So deserves a spot on this list. Works so well with his teammates, couldn't ask for more in a striker.
Simply class. Pace, skill, finishing, true striker!
Real go getter..has pace, strengthand confidence can really push liverpool towards top 4 finnish
Hot Scooer in time..
23
Safee Sali
Has yet to prove himself as the best striker in ASEAN football like he used to 3 years ago. Call him what you want, you just can't deny he's the best. Don't forget his spectacular performance against Liverpool where he scored a brace in a matter of 4 minutes...
This guy has totally worked for Malaysia. Please vote
24
David Villa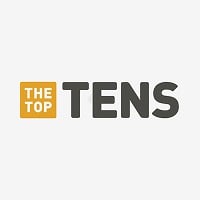 David Villa Sánchez is a Spanish professional footballer who plays as a striker and also serves as captain for New York City FC in Major League Soccer.
Spain's hero none can match him he is the best should be in top 10
Best striker ever seen.
He is not a old fashion striker as Lewandowski or Zlatan, he is more of a wing man but he is deadly comming from the wing, penetrating the center and shooting with an assassin precision. He can use both of his legs, has speed, class, precision... And I think Barca made a mistake when they sold it to Atletico Madrid."El guaje" is and alwasy will be a top class wing-striker.
25
Mario Balotelli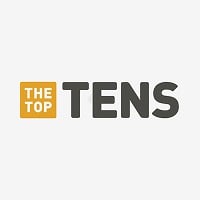 This is a joke balotelli is the best penalty taker in the world I don't understand how he is not top 10 yet hunterlaa and Torres are, he's a monster and can do defenders for fun...
At least top 10. More like top 5.
HE SUPPOSE TO BE AMONG TOP 10 BEST STRIKER IN THE WORLD WITH IS CURRENT FORM.
He is extremely good
26
Stephan El Shaarawy
He will be the best player in the world.
Insane player. If he is this young and this good I would trade for this young prostect
27
Carlos Tévez
No one can score a goal like tevez in 2011 that was incredible
28
Mario Gotze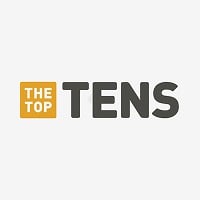 Mario Götze is a German footballer who plays as an attacking midfielder for Borussia Dortmund and the Germany national team.
29
Oliver Giroud
best ever.
He does not deserve to be in the top 100 best strikers due to the many miss passes he makes
30
Christian Benteke
Strength, pace, the ability to finish his chances, he was able to become a standout player in his first season in the premier league. One of the best strikers in the world, maybe ever
31
Romelu Lukaku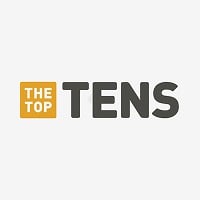 Romelu Menama Lukaku is a Belgian professional footballer who plays as a striker for Premier League club Everton and the Belgium national team.
Get ready for this man to be in top ten by the end of season 13/14.
The next drogba
32
K. Rajagopal
He is the best player in the lancau
Why lancau man laugh out loud
33
Theo Walcott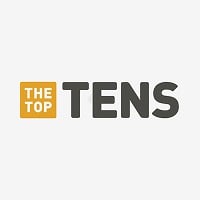 Theo James Walcott is an English professional footballer who plays as a forward for Premier League club Arsenal and the England national team.
'The Engaland international Theo Walcott can be compared to a Bugatti Veyron with the outstanding speed and acceleration he has... Vote for the youngster Arsenal fans!
He has incredible speed and loves to score goals all the time.
Very quick so he can run past players and score
34 Andriy Yarmolenko
35
Gonzalo Higuaín
Gonzalo higuain best striker...
36 Adebayo Akinfenwa
37
Thomas Muller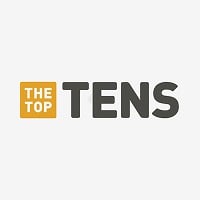 Thomas Müller is a German professional footballer who plays for Bayern Munich and the Germany national team.
38 Antonio Di Natale
39 Wan Zack Haikal
40
Phil Younghusband
Golden Boot Winner last AFC Challenge Cup!
41
Samuel Eto'o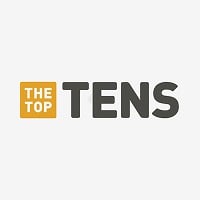 Samuel Eto'o Fils is a Cameroonian professional footballer who plays as a striker for Turkish club Antalyaspor.
42
Alvaro Morata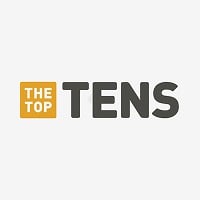 43 Pierre-Emerick Aubameyang
44
Jermain Defoe
Although he has had injury when inform he is a top class striker, scoring important goals for club and country. He plays for tottenham and England
45
Alexis Sanchez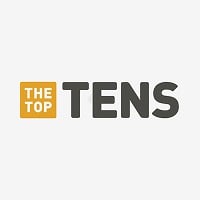 Alexis Alejandro Sánchez Sánchez, known as Alexis Sánchez or simply Alexis, is a Chilean professional footballer who plays as a forward for English club Manchester United and the Chilean national team.
46
Stefan Kiessling
Top scorer of the Bundesliga, he even scored more goals than Robert Lewandowski and was the major pillar, helping Bayer Leverkusen get to the Champs league spot of 3rd place.
47 Loïc Rémy
48
Adnan Januzaj
He is a great player and a great talent
49 David Healy
50
Junior Agogo
Played for the Manchester united development academy and worked his way up to u-17 and eventually moved to canada and plays for ANB ACADEMY
PSearch List