Best Teams In the English Premier League
Here is the place to vote for the best teams in the Premier League!
The Top Ten
1
Manchester United FC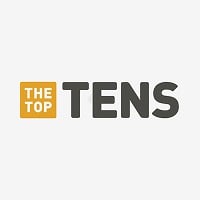 Manchester United Football Club is a professional football club based in Old Trafford, Greater Manchester, England, that competes in the Premier League, the top flight of English football.
Manchester United are the champions of the league
They are the best!
They Have Won 13 times and have usually finished in the top 3
Yes, they are the best.
V 303 Comments
2
Arsenal FC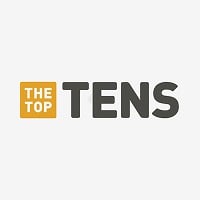 Arsenal Football Club is a professional football club based in Islington, London, England, that plays in the Premier League, the top flight of English football.
Arsenal is the only club to go UNDEFEATED, with NO GOALS SCORED AGAINST for a whole season. No other team has ever been able to accomplish that. As a matter of fact, the Premier League Cup is made of silver but that year they made a unique cup made of gold to commemorate the feat! I say that Arsenal are the Red Sox of the Premier League
Why are Mu first we beat them 2-0 and drew 2-2 so we should be first arsenal are going to lift the trophy this year com on arsenal united suck
Arsenal is the best because I support them
best ever
V 245 Comments
3
Chelsea FC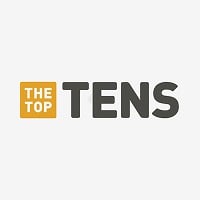 Chelsea Football Club is a professional football club in London, England, that competes in the Premier League. Founded in 1905, the club's home ground since then has been Stamford Bridge. Chelsea won the First Division title in 1955, followed by various cup competitions between 1965 and 1971.
Because the football team I support is Chelsea and was were I was born
Chelsea is the best!
Chelsea have created many legends
They're sick
V 227 Comments
4
Liverpool FC
Have been a fan of Liverpool since a little girl. They have always played well and I have great faith in them for every game. There is nothing wrong in losing a game. A bird can never be flying up all the time, it has to come down for rest and to fill its hunger. I am really very proud of them as a team for they have really shown what they are capable of. Keep your heads high my children. God is good all the time and you have a very lovely captain.
Liverpool are one of the most iconic teams across the globe purely because of the sheer amount of fans that they have 18 titles is pretty remarkable but 5 champions leagues is world class making Manchester united's mere total of 3 seem very poor Liverpool have won the most league cups in the country and with their world fan base further success is bound to come
Congratulation for the 6th Champions League trophy, well deserved and Good luck FC Liverpool!
Liverpool football team are the best ever football team in the world much better than any team especially man united they are so bad I throw up when I see them wait I ment when I even hear it them
V 156 Comments
5
Manchester City FC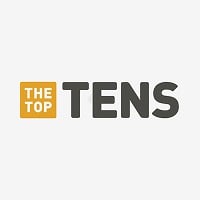 Manchester City Football Club, commonly known as City, is a football club in Manchester, England. Founded in 1880 as St. Mark's, it became Ardwick Association Football Club in 1887 and Manchester City in 1894.
Man city is the best team
Best team ever
This team won 2018 premier league and 2017 premier league u lot need to keep up with the time
Rising talents are excellent and the team is getting better too
V 105 Comments
6
Tottenham Hotspur FC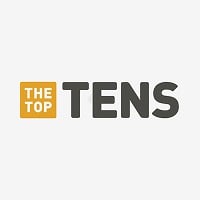 Tottenham Hotspur Football Club, commonly referred to as Spurs, is an English football club located in Tottenham, Haringey, London, that competes in the Premier League.
Kane is not so famous but famous doesn't matter. His passing and his goals are best. Even Moura and Son and Eriksen and Alli are good. My favorite is Ronaldo and Kane but then also I support only Kane.
Harry Kane is my favourite footballer even Son Hung min also. I know that they are not so popular but popularity is not so important than how they plays. Spurs will beat Liverpool in the final of 2019
Spurs are indeed the best team in the BPL. Because they have the best defense and also a very good attacking squad. Yes I agree they sometimes make silly mistakes. But if Tottenham Hotspur continue their impressive form under Mauricio Pochettino (who indeed is an amazing manager! ) then it would not be long before they emerge champions in the premier league. Spurs have got players who are not so popular(as Mesut Ozil, Alexis Sanchez, Segio Aguero, Romelu Lukaku, Oliver Giroud) but they still have a very good squad and succeed in defeating their opponents because of their strong determination. They have a fantastic gameplay. I am sure players like Dele Alli, Harry Kane, Hugo Lloris, Christian Eriksen (my personal favourite! ), Eric Dier, Toby Alderweireld, Jan Vertonghen, Mousa Dembele, Nacer Chadli, etc... through their unique playing style and teamwork would help lead Spurs in the League and win laurels for their their prestigious team. COYS!
They are very good and deserve to win a trophy
V 78 Comments
7
Newcastle United FC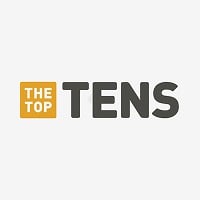 Newcastle United Football Club is an English professional association football club based in Newcastle upon Tyne, that plays in the Premier League, the top tier of English football.
I am an arsenal fan but respect Newcastle. They are in the relegation zone every year but always find a way to stay up. They have a very large fanbase but haven't won a trophy since 1969
Close to winning the League once, have a great team with a world famous manager. They are in the Championship this season but they will come back up. Toon Toon Black and White Army! - Clabbooo
Massive worldwide support due to long history although not so much in recent years...3rd biggest crowds in England.
Proud past, future champions. Having a little bad luck this season, but newly signed young talent should help them get back where they belong, in the Champions League. I remember watching Shearer, Beardsley, Asprilla, and Gascgoine in the black and white, what powerhouse teams they had.
V 12 Comments
8
Everton FC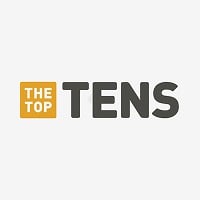 yes
This is some next up lie Leicester are like 10,000 time better than everton
A team know one Has a bad word to say about. One of the all time greats, and yet every year with limited resources we continue to impress and achieve above expectation
The best premier league team ever record holders
V 20 Comments
9
West Ham United FC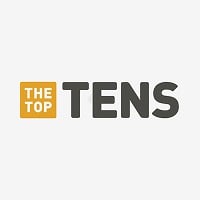 West Ham United Football Club is a professional football club based in Stratford, East London, England, that competes in the Premier League, England's top tier of football.
Com on u irons
A very historic, but great club. It has very loyal supporters and a west ham player was captain of england in the 1966 final.
Go hammers go! Excellent team and awesome fans
Must put them on top!
V 10 Comments
10
Southampton FC
They play fast, high intensity football and have one of the best youth academys in Europe. They're just starting to become a genuine challenger for the top 6 now. The new Everton?
Morgan svheiderlin gone
Adam lallana and southampton need to work harder in order to succeeed
Did I say Susan? Well I mentioned Dusan Tadic
V 1 Comment
The Contenders
11
Leicester City FC
Premier league winners 2016
Leicester City are a handful for the big six teams they can easily beat man united and Chelsea they are definitely the best team in England
Is this a true reflection of Top spot in Premier League?
Look at the premiership table see who top
V 16 Comments
12
Aston Villa FC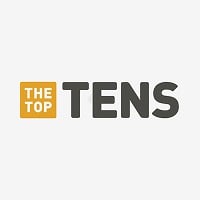 Aston Villa welcome back to Premier League 2019!
Probably would finish Mid-Table in EPL
Bad team out of the prem
Never been relegated but will this year. Bottom of the league
V 11 Comments
13
Milton Keynes Dons FC
Not a real football club.
They are a team not in premier league though
Most unpopular team in the UK. Club stealers
14
Wolverhampton Wanderers FC
Best team in the world
Championship winners 2018
Only team I have never heard of. Probably for a good reason.
Sorry you'll never win a lot
V 1 Comment
15
Swansea City AFC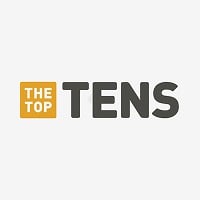 I love Swansea!
Definitely know how to handle the ball well when in trouble on the pitch!
They are better than 20th aston villa should be 20th
Beat the scum 3-0 beat united knoxk them out and chelsea
V 3 Comments
16
Wigan Athletic FC
Because they have won a lot of trophies and have arrived several times to the champions league
Sorry Wigan but you did not win a lot of games
Lol its that team we beat 9-1 COYS
No no Wigan does not have a chance
V 1 Comment
17
Blackburn Rovers FC
Well done blackburn rovers you have won the first league but now you are in the champions ship league hope your in the top league again
Blackburn best time in the world beat anyone
They won the first ever Premier League in 1992
18
Crystal Palace FC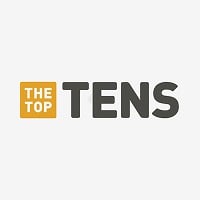 Crystal Palace Football Club is an English professional football club based in South Norwood, London, that plays in the Premier League, the highest tier in English football.
It is a good team
This is so old! Manchester City are on top and crystal palace are in 12th? :/
Crystal palace is a great team if they work harder they will excel
19
West Bromwich Albion FC
West brom are good doing better than last season
Best team ever champions league qualification here we come
They have improved from last year
Man they bet Chelsea you'all
V 1 Comment
20
Leeds United AFC
Should be higher up than this. What a joke
I like saying everton everton everton everton
I like saying Leeds Leeds Leeds leeds
21
Nottingham Forest FC
They may not be very good now but under Brian Clough they won the Title once and the European Cup (a.k.a. the Champions League) twice
22
Sunderland AFC
They're down in League One at the moment. Take them off. - JackMM
If you hate Newcastle clap your hands clap
Not at all. No way. Should not be on the list.
They are the kind of team that will give other teams a few problems
V 9 Comments
23 Burnley F.C.
24
Stoke City FC
Very underrated team with some brilliant players and a good manager in Mark Hughes.
Stoke are better than Sunderland! I used to live there
Who doesn't love Peter Crouch?
Only because they should be above Sunderland what
V 3 Comments
25
Watford F.C.
13 points in 6 games. Way better than at least 80% of the teams rated above
Far more organised than Leicester city, just haven't been as lucky
I can't believe that they can beat man united
Best team ever
V 1 Comment
26
Fulham FC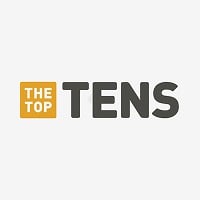 Fulham are the oldest London Football Club.
They're back in Prem where they belong
COYW!
Fulham are pretty full of themselves
27
Reading FC
Great name and mccleary is awesome
, Reading are 13th, just like the fan shirt
28 Norwich City
29
Queens Park Rangers FC
They are the best
Charle Austin is the best
30
Cardiff City FC
Should be 1st
31
Bournemouth
Bournemouth should be in 11
32
Weston-super-Mare A.F.C.
Haters will say other teams are better.
What team is this?
33
Sheffield Wednesday FC
Thank you for putting em on! My team is the best and will come back up some day,Right?
This poll is bollox
Should be the best team in the prem apart from every team in the prem and championship and league 1 and league 2
One of the most dominating teams of the 90's
V 1 Comment
34
Blackpool FC
Blackpool are not the best team
BUT
I want to go there
35
Bolton Wanderers FC
Bolton are so cool! I go lots of times!
Awesome team!
36
Derby County FC
I support Tottenham but my nan supports derby I derby county in the top league
37
Bedford
Warburton warburton derby day come on you Bees
38
Hull City AFC
AWESOME TEAM AND PLAYERS
39
Heskey FC
Not even a team dumb head
HESKEY IS DA BEST
40
Huddersfield Town A.F.C.
They beat wolves wait is this old
41
Brighton
Gooo Brighton
Brighton are the best in the championship
Hull
42 Salford City F.C.
43
Portsmouth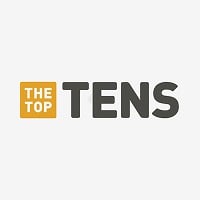 Portsmouth Football Club is a professional association football club in Portsmouth, Hampshire, England, UK which plays in EFL League One, the third tier of English football, following their promotion as EFL League Two champions in the 2016–17 EFL League Two season.
44 Luton FC
45
Northampton
DON'T LIKE 'EM AT ALL!
46
Wilstead
Is this EVEN A TEAM!
47
Coventry City FC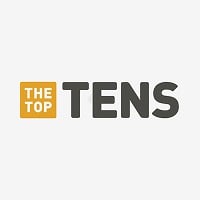 Coventry City Football Club is a professional association football club based in the city of Coventry, West Midlands, England.
cool
48 Grimsby Town F.C
49
Bath City
Yea! bath city
Up the Romans.
50 Birmingham City FC
PSearch List
Related Lists

Top 10 English Premier League Teams With the Best Logos

Top Ten Best Sounding Team Names In the English Premier League

Top Ten Teams Most Likely to Win the 2018/19 English Premier League

Teams Most Likely to Win the English Premier League Title of 2011-2012

Top 10 Best English Premier League Stadiums
List Stats
7,000 votes
58 listings
8 years, 363 days old

Top Remixes (35)

1. Manchester United FC
2. Liverpool FC
3. Arsenal FC

Astro

1. Arsenal FC
2. Manchester City FC
3. Newcastle United FC

PeterG28

1. Everton FC
2. Tottenham Hotspur FC
3. Manchester United FC

sdyas663
View All 35
Error Reporting
See a factual error in these listings? Report it
here
.