Best Gaming Laptops
What do you think is the best gaming laptop of all time?

1 Alienware 17

Damn expensive but worth it

I think the Alienware 17 is better than anything else, good hardware, nice customized controls and comfortable! - BigRazerFan

Pretty crap I would rather a the first ever laptop

There is just no beating his brand ever,

2 Valkyrie CZ-27 V1

The high-end processor, graphics card and other internal components make graphics-heavy games look amazing on the Valkyrie series of gaming laptops. - BigRazerFan

3 Origin EON 17-S

This laptop has the multimedia features and hardcore performance to satisfy any serious gamer. - BigRazerFan

Dis laptop is de bombb

4 MSI GT70 20D Dragon Edition 2

The hard drive options, customizable keyboard and performance features make this laptop one of the more powerful gaming machines. - BigRazerFan

5 Falcon Northwest DRX

The freedom to customize this gaming system is excellent, but the excess weight keeps it from being a truly ultraportable gaming laptop. - BigRazerFan

6 Razer Blade Pro

I like the original razer blade but this razer blade is cool too.

7 Alienware 14

8 Alienware 18

9 Battalion 101 W370ST

The customization options and hard drive sizes keep this series high on our list of the best gaming laptops. - BigRazerFan

10 Digital Storm Carbine

The customizable features and an included three-year warranty make this series a good gaming laptop option. - BigRazerFan
The Contenders
11
Digital Storm Behemoth
Some missing customizations and a massive price tag keep this from being one of the best gaming laptops. - BigRazerFan
12
Razer Blade
Razer's laptop is the thinnest gaming laptop, and is insanely powerful.
13
Falcon Northwest TLX
Powerful standard processors, hard drive varieties and video card options make the TLX a great customizable gaming laptop. - BigRazerFan
14 Asus ROG G751JY-DH72X
15
HP Omen

16
Apple Macbook

what
um, yeah.
17
Lenovo Y50

18
Sager NP 8290
If you stick close to home, the Sager NP8295 laptop is up to the task of displaying cutting edge graphics and providing top gaming performance. - BigRazerFan
19
Toshiba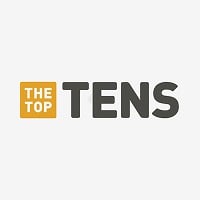 Toshiba Corporation is a Japanese multinational conglomerate corporation headquartered in Tokyo, Japan.
20 HP Elitebook
21 Gigabyte P25W V2
22 Sager NP9870
23 Acer Predator 21 X
BAdd New Item