Greatest Soccer Players of the 2000-2010 Decade
Honoring the greatest soccer players of the 2000's decade.

1 Zinedine Zidane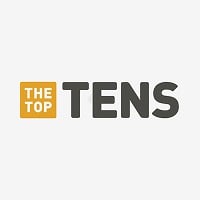 Zinedine Yazid Zidane, nicknamed "Zizou", is a retired French footballer and current manager of Real Madrid.
I think ronaldo has been good at 90-99, bt its is zizzou that braced 2000-2010 because he single handily took france to Germany's world cup finals let alone the champions league while with real madrid, we should also remember he became the world player of the year twice in this period
A fantastic player for club and national team. He is the most complete footballer I've ever seen!
The magician. He was incredible with the ball in his feet.
The best modern footballer. Great vision, understanding, passes, dribbling, finishing, headers, good at set pieces and long range shots. Fairly quick and agile. Just the best.
2
Ronaldo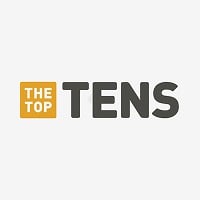 Ronaldo Luís Nazário de Lima, commonly known as Ronaldo, is a Brazilian retired professional footballer who played as a striker. Popularly dubbed O Fenômeno, he is widely considered to be one of the greatest football players of all time.
He is truly Greatest of all time with no Excuse
other players need whole team to make goal, But Ronaldo 9 is only one who can make goal alone and from no-where
He is one man show
AS Pele said ' Ronaldo is best ' we can not compare Ronaldo 9 to anyone
Ronaldo was the world player in 2002, Zidane retired in 2006, Ronaldo still play's, and is important in the brazilian league. Plus Ronaldo in 99, won world player of the year, so there you go. - skullgangjewelz
Ronaldo was best player of the 90s, but he still best in 02-06
I think he's the best player in football history, he has speed, agility, skill, finishing touch, everything you can dream off in a striker.
3
Ronaldinho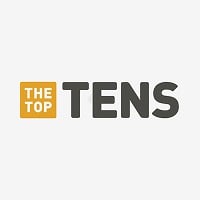 Ronaldo de Assis Moreira, commonly known as Ronaldinho or Ronaldinho Gaúcho, is a retired Brazilian footballer.
He is the best. One World cup, 2 gold ball barcelona now play with his motive, hide pass, crazy movies and big fantezy. Is the best and second Ronaldo. Thanks from GREECE
He's a wizard during his peak performance, no one can snatch the from his feet. The free-kick under the wall of players is brilliant play. When he enter the field everyone looking at his move, feet, and desire of his play. He's one of the art in football history. He's skills most of it comes from other players, but he improvise it, and well he is the best football of all time. No wonder.
One of a kind. Probably the most creative player to ever play the game, his otherworldly impressive skill helped him to lead Barça to numerous championships and earned him some of the most prostigous individual awards. Watching him play is a mixture of amazement and pure entertainment. You can see the love he has for the game in every single match. If only he had been able to keep performing the way he had when he was at his peak, but he sure has been making a comeback this past season! The King could be returning!
No player controlled the ball and was visionary as this player. Ronaldinho's only problem was NOT warkiing hard enough and instead relying on his CRAZY talent
4
Lionel Messi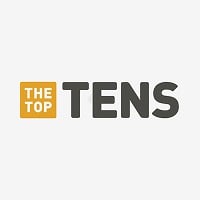 Lionel Andrés "Leo" Messi is an Argentine professional footballer who plays as a forward for Spanish club Barcelona. He is also known as one of the greatest football players of all time. He was born in Rosario, Argentina on June 24th, 1987.
Super quick, scores loads of goals and pretty unstoppable. Another reason is because he's won best player in the world in 2008 and 2009 and came second twice before. HE'S THE BEST EVER!

Stop him if you can, MESSI Does it all for Argentina and Barcelona without him these teams are incomplete Messi just rocks, the LITTLE GENIUS!
If the Messi we were talking about was from 2011-onwards then I would rate him first but in the 2000s, Messi was only the best in the last year, so it would be too early to consider him greater than the likes of Zidane, Ronaldo (9), and Ronaldinho in my opinion.
This is so fake. Of course Messi should be the 1st. He is so so so so better than Ronaldo, ronaldinho and Zidane. They kind of suck compare to messi.
5
Raul
Best Chip Shot kicker
Best scorring attacker of Champions League - Man who always knew where the ball will be - and so he was there to punch it into the net.
6
Fabio Cannavaro
Cannavaro in my opinion is the third greatest footballer in history, the best tactical defender, best leadership I've seen, superb positioning, timing, ball dribble, and much more. He is the peak of defenders and captains, and an almost impossible player to equal. - skullgangjewelz
He is the best defender of all time with his great positioning and sliding tackle
He was great but I d's maldini and nests better
Lion
7
Cristiano Ronaldo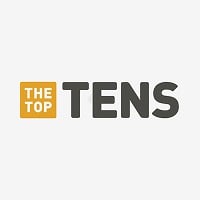 Cristiano Ronaldo dos Santos Aveiro is a Portuguese professional footballer who plays as a forward for Italian club Juventus and the Portugal national team.
He was not as good as in the 2010's but still one of the best of the 2000's it was remarkable how skilled he was at such a young age. - Powell
The best there was, the best there is, the best there ever will be
CR7 is one the best player I've ever seen play. His style is unique, he is extremely fast and can score with both legs.
Not only has he shown his qualities on club level, Christiano has done the best he can for his country. I consider him one of the best if not in top % because he has proved his good not only in Madrid but in Lisbon and also in Manchester
8
Steven Gerrard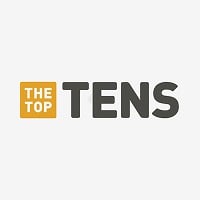 Steven George Gerrard is an English professional footballer who plays for Major League Soccer club LA Galaxy.
One of the top players from our generation... Along with nedved, kaka, zidane and messi would compose a devastating midfield!... What you have to remember is that this man achieved an awful lot under poorer squads to that of the current barcelona team or the real madrid galacticos... An absolute boss!
He is without a doubt the most complete player ever! Excellent passing from through balls to cross field long passes. Excellent in the tackle, and composed with finishing. He can play in any position on the field from defense to striker and excel at it.
One of the best (if not the best) players of the last decade! Long balls, short passes, tackling, long range shooting, free kicks, penalty kicks... more over his leadership skills... you can't ask for more! The most complete player ever to play football! Legend!
He spent his career in a one-man-band, keeping an largely average team competitive through his own brilliance. He could tackle, pass and score all types of goals whilst also being an inspiration for his team. Tremendous leader who during this decade would have got into any team in the world.
9
Alessandro Del Piero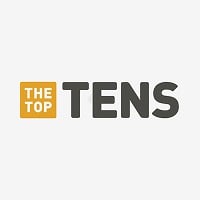 Alessandro Del Piero Ufficiale is an Italian former professional footballer who played as a deep-lying forward.
Don't know who he is
awesome
Great Leadership, he is simply one of the most loyal players in the world, took with Juventus down to Serie B. Has been captain forever and he won VM with Italy in a secoundary role but he was there. He nearly won the CL in 2003 a penalty shoot out was the difference between silver and gold. Del Piero is and has been one of the most important Juve players in this century.
10
Thierry Henry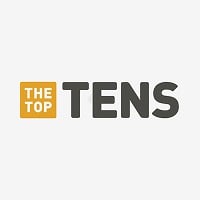 Thierry Daniel Henry is a French professional football coach and former player. He is the second assistant coach of the Belgium national team.
He could score from anywhere on the pitch. In my eyes the best football player off all time. Although, when he went to Barca he wasn't as good as in Arsenal!
thierry henry is the greastest.
he still is good check him out at the new york red bulls HENRY HENRY
Henry is the best striker. Not because he scored 227 goals for Arsenal, or won Footballer of the year on three separate occasions, the golden boot on six different occasions (4 for the premiership, 1 conferderations cup, and 1 Euro 2000), was the go to guy for the undefeated 03-04 'Invincibles', as well as the leading scorer for the 08-09 Barcelona who won an unprecedented sextuple. That's not it at all! It's the fact that every single goal Henry scores seems to always be in the clutch, for the win, breaking a record. To put a cherry on top each goal is beautiful. An example, the bicycle kick he performed in May for the Red Bulls for the win. No statistic can describe such brilliance!
No way is Zanetti better than Henry. Look at the goal where Henry ran from inside his own 3rd against Zanetti, cut back, cut back again and scored against him. No way is Kaka better either. Henry in his prime can only be compared to Ronaldo and Zidane. He's better than Cron because he's smarter than CRon and he's better than Messi because take Messi out of Barcelona and he doesn't perform. Henry does. Henry has more assists than Xavi and that's Xavi's forte.
The Contenders
11
Zlatan Ibrahimovic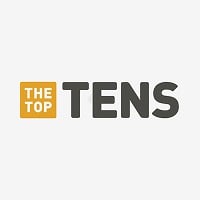 Zlatan Ibrahimović is a Swedish professional footballer who plays for an English club Manchester United and the Sweden national team for which he is captain.
He's the only player to have won a league title every year during this decade (Even though the Swedish title was the 2nd league). Plays in a poor national team and still produces.
He should be No1 because he is Zlatan
One of the best footballers in history. Nobody makes goals like he does. This 6 ft. + Legend has it all, I mean it, He Has it ALL! He has speed, precision, accuracy, and terrific talent. He scored the best Bicycle kick in history of football vs England. Just wish he had a better team. Great Footballer
He is the best of the bests... Nothing but respect for this man.
12
Paolo Maldini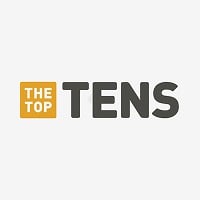 Paolo Cesare Maldini is a former Italian professional footballer who played as a left back and central defender. Maldini captained Italy for 8 years and AC Milan for 12, and was renowned for his leadership skills, earning him the nickname "Il Capitano", or 'The Captain'.
He is best defender in soccer history
He is inestimable amiable adorable I love his amazing tackles he crazed rivals striker. he is best defender in soccer history he is unrivaled ALL OF AC MILAN
A rock
13
Andriy Shevchenko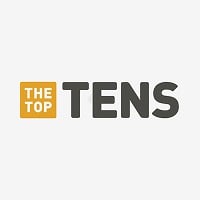 Andriy Mykolayovych Shevchenko is a Ukrainian retired footballer who played for Dynamo Kyiv, Milan, Chelsea, as well as the Ukrainian national team as a striker.
Shevchenko is a great player he should be number 8
Devil from the East
He was one of the most spectacular players I ever seen when he was playing in AC Milan
14
Gianluigi Buffon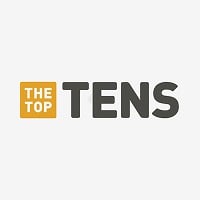 Gianluigi "Gigi" Buffon is an Italian professional goalkeeper who plays for and captains both Serie A club Juventus and the Italian national team.
I love, love love to watch Buffon in goal. There is something very magical about him. Although Mr De Gea is fast approaching that number 1 spot for me.
The wall
15
Roberto Carlos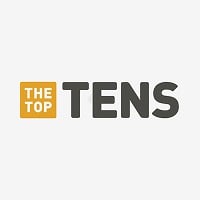 Roberto Carlos da Silva Rocha, more commonly known simply as Roberto Carlos, is a Brazilian retired footballer.
The best defender ever never seen no one so quick agile and thunderous shooting definitely one of the best wont be another defender like him again
One of the best left defenders ever
Best left back in the history of football
You suck he's number 1
16
Oliver Kahn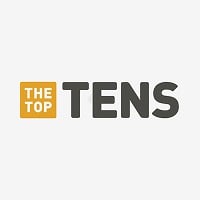 Oliver Rolf Kahn is a German former football goalkeeper. He started his career in the Karlsruher SC Junior team in 1975. Twelve years later, Kahn made his debut match in the professional squad.
Greatest goalkeeper of all time. The titan.
The beast. Bayern for life.
Make way for the king
One of the best goalkeepers with a special attitude,he is a great example of goalkeepers at this era
17
Francesco Totti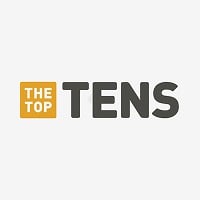 Francesco Totti is an Italian professional footballer who plays for, and captains, Serie A club Roma.
Leader, playmaker and superb striker, master of chip shot... what more to say.
Totti is an artist of football, a true Number 10, a champion among the best in the history of Italian football
The most complete player since 2000
Otti is an artist of football, a true Number 10, a champion among the best in the history of Italian football.
18
Kaka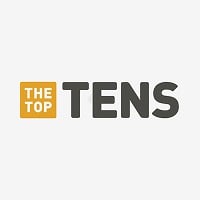 Ricardo Izecson dos Santos Leite, commonly known as Kaká or Ricardo Kaká, is a Brazilian professional footballer who plays as an attacking midfielder for Orlando City SC in Major League Soccer and the Brazil national team.
Good attitudes, talented Brazilian with high individual skills and a good person in/out side soccer field.
Guess that says it all
Best of the decade. When in Milan at 100% he was way better than Messi and Ronaldo. Fastest player of his generation. Only player I would pay money to watch. Watch his games when in Milan at 100% and see how incomparable he is to Ronaldo and messi.
Not the best player but definitely higher than Cannavaro or Pirlo if we're going to compare playmakers. Now he's back at Milan and once again rocking
Believe it or not he is the only player in the world who had defeated messing and Ronaldo for player of the year award
19
Rivaldo
Should be much higher on the list!
One of the best players in the history of this game
Greatest of all time!
Rivaldo better than rooney 1000000 percens
20
Didier Drogba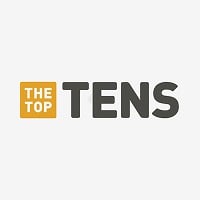 Didier Yves Drogba Tébily is an Ivorian professional footballer who plays as a striker for Canadian Major League Soccer club Montreal Impact.
As clutch as they come. No one dominated the air like drogba.
The Best Striker in This Decade..
The best striker for chelsea for a long time
Biggest crime: Drogba not winning a Ballon D'Or. Part of the Untouchables at Chelsea, carried Ivory Coast, magnificent career team-achievements.
21
Pavel Nedved
Absolute legend. Epitome of a midfielder. He could pass, he could score goals, he could get past players and he had the strength.

Why he's so low in this list I'll never know.
Top 20 guy here what?
One of the best players at this era,you can call him a legend
Footballing god, could play anywhere in midfield and to come from a small-ish country like the Czech Republic (Czechoslovakia) be known as one of the best ever is truly an accomplishment!
22
Ruud Van Nistelrooy
Brilliant player for United
World Classic! Van the man
On of the best strickers ever
23
Michael Ballack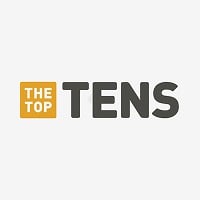 Legend. Solid in tracking back, creative in drifting forward. Some of the best positional sense I have ever seen from a BX. Him and Lampard excel.
24
Wayne Rooney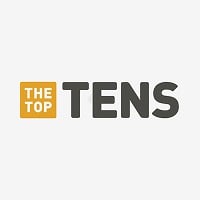 Wayne Mark Rooney is an English professional footballer who plays for and captains both Manchester United and the England national team.
Top class.. Exceptional work rate.. Never stops trying.. Always a team man.. Love to see him at his peaks for years
This is crazy at least he should be in the top 10. He is just amazing
Amazing work rate! And is one of the best strikers right now.
He is always the best player I have ever seen.
25
Fernando Torres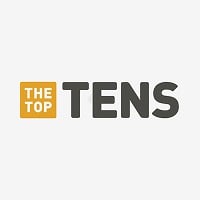 Fernando José Torres Sanz is a Spanish professional footballer who plays as a striker for La Liga club Atlético Madrid, on loan from Serie A club Milan.
Brought glory to Spain in 2008 Euro. Besides one of the most brightest player in football history. A brilliant goalscorer and undoubtedly the best striker of Spain in history. A handsome and kind player still trying to win Champions league
Best football player ever
Brilliant player
He should be on top ten..he is nightmare to gk and one and only competitor for messi and ronaldo..still remember his Liverpool days he is far better than ronaldo
26
Cafu
Cafu definitely the best Right Back of this decade, name anyone who was better then this fenominal player. Attack and defense are great and he was part of the best AC Milan defense of all time: Maldini - Nesta - Stam - Cafu
just cafu
27
Frank Lampard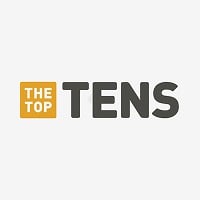 Frank James Lampard is an English professional footballer who plays as a midfielder for New York City FC in Major League Soccer.
Between 2000-2010 its frank lampard, he brought glory to stamford bridge unlike all others who played in big clubs. Lampard made them big
He has more assist than gerrard and more goals than gerrard and rooney so he should be above in this list
One of the greatest midfielder ever
Top player, 200 goals as a midfielder in Chelsea, the most scorer midfielder in EPL history.
28
Edwin Van Der Sar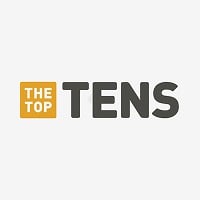 Greatest keeper of the decade
A great keeper
top notch
29
Nicklas Bendtner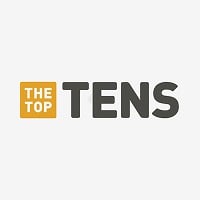 That's a joke right?
Massive cock
He is the LORD.
The lord
30
Xavi
Xavi is a legend
Easily the most talented footballer this world has ever seen. Was the engine behind the greatest team ever (late 00s Barca).
Wit his combination on thd pitch... He is greatest player in world
WOrst / Bsest Eveer Because I Like him
31
Luis Figo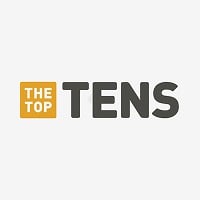 Luís Filipe Madeira Caeiro Figo is a retired Portuguese footballer who played as a midfielder for Sporting CP, Barcelona, Real Madrid and Inter Milan before retiring on 31 May 2009.
You're kidding! Figo so far down?! Should be top five, Figo was a star in a Real Madrid team made of stars!
Figo should be higher up he was in my opinion what a player and was a legend at madrid
Figo is absolutely underrated. He was pure football.
Man He is a CHAMPION, ONE of " LOS GALACTICOS "
32
Juan Roman Riquelme
Underrated as hell

The best playmaker ever

Better than xavi & pirlo
THE MOST UNDERARTED PLAYER EVER
33
Arjen Robben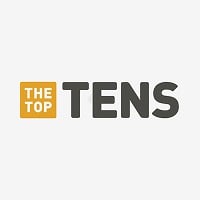 Arjen Robben is a Dutch professional footballer who plays for German club Bayern Munich and is the captain of the Netherlands national team.
He is one of the greatest players of all time.. Its always good to see his attack technique and his athleticism..
Best of the best
Whaat? Laugh out loud seriously? This list is a joke! Robben in 62? Hahahha
BESt EVeer
34
David Villa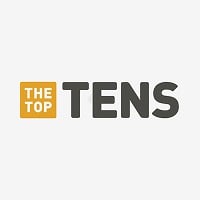 David Villa Sánchez is a Spanish professional footballer who plays as a striker and also serves as captain for New York City FC in Major League Soccer.
Best striker ever.. !
David Villa. The best. Good foot work and quock
Lol quock you idiot
35
Carles Puyol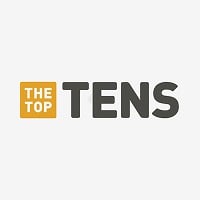 This is the best example of the worst soccer player ever
That's me guys. He was one of the best defenders ever when he played.
The best
36
Samuel Eto'o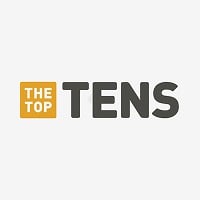 Samuel Eto'o Fils is a Cameroonian professional footballer who plays as a striker for Turkish club Antalyaspor.
The best player ever
Stop should be in top ten better than drogba,Torres,villa
Eto'o top 10
Eto'o should rank among the first 10. He scored in all Champions League Finals he played, set club record in Barcelona FC, most decorated African and Cameroonian player. He should rank above Didier Drogba, Fabio Carnavaro, Fernando Torres, Wayne Rooney, David Villa, Francisco Totti etc. No doubdt about that. Look into his record and clearly compare with the first 15, then you will know how to rank players
37
Gabriel Batistuta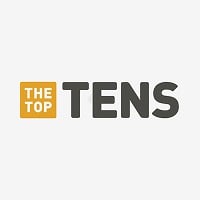 Gabriel Omar Batistuta, nicknamed Batigol as well as El Ángel Gabriel, is a retired Argentine professional footballer.
One of a kind. The perfect striker, scored goals when he needed to.
38
Andres Iniesta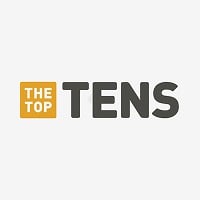 Andrés Iniesta Luján is a Spanish professional footballer who plays for FC Barcelona and the Spain national team.
Best clutch player ever.2010 world cup, and who could forget his goal against chelsea. A mini Zizu. his ball control and football intelligence are world class. should be easily top ten
39
Ryan Giggs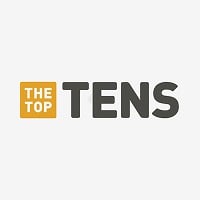 Ryan Joseph Giggs is a Welsh football coach and former player who is currently the assistant manager at Manchester United and co-owner of Salford City.
A Manchester United leader and without a doubt a football legend!
40
Edgar Davids
The perfect defensive midfielder. Tackling, dribbling, passing, speed, shooting, strength and loads of tenacity. I "The Pitbull" was a phenomenal footballer. One of my favourite players of all time
Got a unique look and unique style of play
41
Patrick Vieira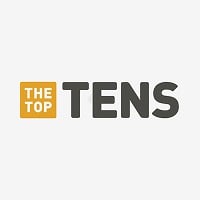 Patrick Vieira is a French former footballer and current head coach of New York City FC, who played as a midfielder.
white
42
Jaap Stam
Stam was a big defender
tramp
As far bad big, imposing centre backs go, you'd struggle to find one better than Stam.
He was actually pretty good on the ball, too, as we saw when he played dull back for Lazio.
74th really?
I'm an Arsenal fan yet I rate Stam as the best CB iv seen.
Best all round, was as fast as he was strong and don't forget merciless in the tackle.
43
Alan Shearer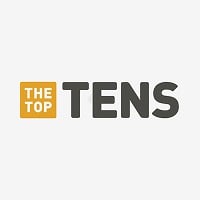 Alan Shearer is an English retired footballer. He played as a striker in the top level of English league football for Southampton, Blackburn Rovers, Newcastle United and the England national team.
44
Iker Casillas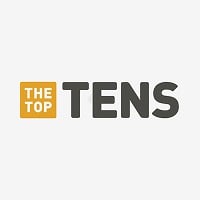 Iker Casillas Fernández is a Spanish professional footballer who plays for Portuguese club Porto and the Spain national team as a goalkeeper.
Biting His Shirt
Funny Picture
Ha Ha
Nice Teeth
45
Michael Owen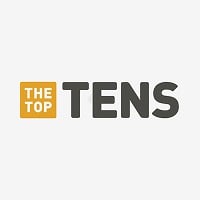 Michael James Owen is an English former footballer who played as a striker for Liverpool, Real Madrid, Newcastle United, Manchester United and Stoke City, as well as for the England national team.
Considering his best goals have came in such important matches speaks for itself. Here's my top 10 Owen goals list.
10. Opener against Brazil in Korea 2002 // England 1 - 2 Brazil
9. 2 goals in injury time in friendly vs Argentina // England 3 - 2 Argentina
8. Debut goal at Wimbledon // Wimbledon 2 - 1 Liverpool
7. Goal against Portugal at Euro 2004 // England 2 - 2 Portugal
6. 2 goals in 2003 Worthington Cup final // Liverpool 2 - 0 Man United
5. Hat-trick in Munich // Germany 1 - England 5
4. Last minute winner in Manchester derby // Man City 3 - 4 Man United
3. Goal in El Classico // Barcelona 2 - 4 Real Madrid
2. Two late winning goals in 2001 FA Cup Final // Arsenal 1 - 2 Liverpool
1. The "wondergoal" at France '98 // Argentina 2 - 2 England
The reason I began watching football. Was an inspirational striker and a top guy. I'm a Liverpool fan and whether he went to United or not it doesn't concern me, he done far too much for our club and country to not respect his accomplishments. He's also a Ballon D'or winner and without a doubt the most consistent England number 10 for a very long time. Had injury not plagued Michael and not making a few dodgy transfer dealings then I firmly believe Owen would still be playing at top level and representing England again.
Owen was a fantastic player in his prime when I was growing up he was a inspiration for me and always scored in important matches for both club and country if he didn't suffer from injuries I reckon he would of achived a lot more for me he is a top player definitely one of the best of the decade
One of the greatest strikers to ever lace a pair of boots, a prime example of a brilliant role model on and off the pitch, Wayne rooney take notes!
46
Diego Forlan
He is something special!
3RD BEST STRIKER IN THE HISTORY
47 Dida
49
Rafael Marquez
One of the first Mexican internationals he is just a great player especially during those barcElina years
50
Gareth Bale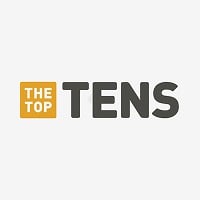 Gareth Frank Bale is a Welsh professional footballer who plays as a winger for Spanish club Real Madrid and the Wales national team.
PSearch List