Best Jokes Sites On the Internet
As a big jokes fan, I've looked around a few sites in my time - and in my humble personal opinion, these ten sites are the best jokes sites out there. They're all relatively clean and relatively inoffensive - but still relatively funny.

The Top Ten

1 Stuff You Couldn't Make Up

Best site for funny material, with a page dedicated to top 10 funniest jokes of all kinds.

Awesome website - all kinds of jokes, plus it seems to be updated often with other cool and interesting stuff too!

Knock!
Knock!
Who is there?
Cash.
Cash who?
I knew you were a nut!
The only joke website I love.

Visit Website

2 Funny Short Jokes

Amazing website, best short short available anywhere on the internet!

Easy site to navigate, amazing jokes.

Jokes are essential to get through every day.

Visit Website

3 Kickass Humor

I slept terribly last night, so I put monster energy drinks in my coffee this morning. I was halfway to work when I realized that I forgot my car. I found that one on this website.

This site is better than any other it deserves more than 3rd place. Post jokes any time you want

Stupid. Waste of time!

Visit Website

4 Jokes Warehouse

JokesWarehouse.Com is equipped with Joke of the Day, mailing list, cartoons, funny pictures AND a message board... Plus a whole load of great humour!

5 Great Clean Jokes

This site is too funny! The cartoons are hilarious! Every joke is so tasteful! And there are so many categories to choose from!

This site's all right - there's some good stuff. The layout's a bit tricky to work out however.

I like the cartoons. I follow them on Facebook

6 SantaBanta

I like your jokes

7 Jokes.com

Jokes.com is Comedy Central's site, which means a lot of quotes from stand-up comedians. Some of them are quite good.

8 The Oatmeal

Hilarious comics. I dare you not to go there and not laugh.

Very cute and simple jokes. The page is very easy to use.

9 Laugh Break

This site has some pretty good jokes and some zany articles.

10 Cheaphumor.com

Humor from the short bus..

The Contenders

11 A Joke a Day

AJokeADay.com has some good jokes - there's also a mailing list feature, a Joke of the Day feature and a random joke feature. The only thing that I think is annoying is the pop-ups asking you to subscribe to their mailing list.

Now they give away money to the top 10 jokes that get the most votes each week.

12 Dribbleglass.com

13 Aha! Jokes

AhaJokes.com is one of my favourite jokes sites. Some of the buttons don't work, but who cares? - the jokes are funny nonetheless. They've also got a mailing list set up on a weekly basis.

This is an old format site but has some good content.

14 The Joke Cafe

Great Collection of all types of Jokes. Should definitely be in the Top 10

Nice Collection. I particularly like the Word Play Jokes and Puns

Super Collection. Easily top 10

15 The Onion

16 Prongo.com

17 Keep Laughing Forever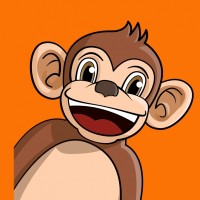 "Would you like a new Mink Coat?" he asks.

"Not really," says Mary.

"Well how about a new Mercedes sports car?" says John.

"No," she responds.

"What about a new vacation home in the country?" he suggests.

She again rejects his offer with a, "No thanks."

Frustrated he finally asks, "Well what would you like for Valentines Day?"

"John, I'd like a divorce," answers Mary.

John thinks for a moment and replies "Sorry dear, I wasn't planning to spend that much." Best one.
Keep Laughing Forever has a hilarious collection of jokes, mainly one-liners. The Facebook page has daily posts too which always bring at least a grin to my face :)
Tickles the funny bone every time and good, clean banter.
18 Clean Joke
19
Unijokes.com
Awesome website with a lot of jokes! I really like that new good jokes are added often so you can come back and have fun over and over again
Large collection of the best jokes rated by viewers. The funniest jokes only!
20 Anti Joke
21
9GAG
Pictures with funny phrases on them! It has no ads and its very easy to navigate
22 Jokesbar
23 Jokes4us
24
Jester Jokes
I love the Jester Cat! This is a very funny website with many jokes about to cats. Their main character is a royal cat which is both funny and classy.
Very funny, extremely easy to navigate, I send jokes to my friends every day through this website
Thumbs up for the royal cat!
25
FreeTimeJokes
More than 18,000 jokes
PSearch List