Best Soccer Players of 2012-2013
The Top Ten
1
Lionel Messi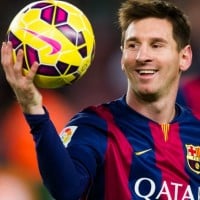 Lionel Andrés "Leo" Messi (born 24 June 1987) is an Argentine professional footballer who plays as a forward for Spanish club Barcelona. He is also known as one of the greatest football players of all time. He was born in Rosario, Argentina on June 24th, 1987.
He holds the ball with amazing dribbling skills and with blistering pace, can be nightmare for any defensive lineup or for any player
Unfortunately, Cristiano Ronaldo was born in the wrong place, at the wrong time. Messi rules the soccer world whether CR7 and his fans like it or not.
He has glue on his boots, For me he is the best football player after ronaldhino gone from Fc Barcelona...
"Lionel messi is the best player of all time! He's the only player who can change the direction of game at such pace. " Arsene Wenger
Recently he scored his hat-trick against Brazil and unfortunately I couldn't find Xavi or Iniesta there! He only needs to win a World Cup and then he is the best player of all time which some people think he already is. Messi has more goals this season than any other player and more assist than any other player. He is the only player that starts from the middle of the ground and faces the goal keeper. If you honestly think, Messi is far better than CR7 or any other player in world. He is a team player and very humble most of all and never boast like Cristiano Ronaldo. Learn to admit the reality, that's what I wanted to say to fans of CR7.
2
Cristiano Ronaldo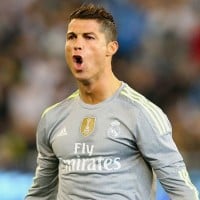 Cristiano Ronaldo dos Santos Aveiro (born 5 February 1985) is a Portuguese professional footballer who plays as a forward for Serie A club Juventus and captains the Portugal national team.
Cristiano ronaldo is the best end of story screw messi cristiano ronaldo has broke records all over the world.
Messi has been impressive and so has Ronaldo.. To be honest, I think it'd be quite unfair if Ronaldo doesn't win this time. "He can be a one man team messi can't because if xavi or iniesta are not playing he is bad". Ronaldo individuals records are outstanding, despite the fact that Messi can be the top scorer in la liga this time.. Remember, Ronaldo was the top scorer the previous season of la liga.. Yet he didn't win as real madrid wasn't champion. So, as real win will la liga this season, Ronaldo has the chance of getting much closer to the Ballon D'or title. It's due to him and his personal efforts that real madrid will win back the la liga title again. Yet, the decisions are only in the hand of the FIFA. All remains to be seen now.
I think that cristiano is an awesome player. His speed, power, and technique makes him an excellent player. I think that in a way cristiano is better than messi. Because he plays like himself in any team. He doesn't need other good players to help him do what he does. However messi has an advantage over cristiano its clearly not his SPEED but is his control of the ball while dribbling. Messi is a tough player to get down and steal the ball from. Cristiano is much softer but I think that if he played a little bit tougher he'd become the best player in the world for sure. Even dough I am a huge fan of ronaldo. I still think that messi is better. But not for too long. I have a feeling cristiano is going to get better and better every day.
I'm young, I know I'm only 12, but its not right to put other great Soccer players down just because you think you favorite is better! My personal favorite is Ronaldo but Messi is a great player too. I look up to them because one day it's my dream to be in the Olympics. And I know it might not happen but it can. My Jersey number in 7 in love of Ronaldo. Messi does have more ball control then Ronaldo though. But Ronaldo is faster. Not to brag but I have both of those things and one day ill use them and prove to everyone that they were wrong and you can follow your dreams. I know I'm young and this may not mean anything to you but it means something to me. Ronaldo and Messi FOREVER!
3
Neymar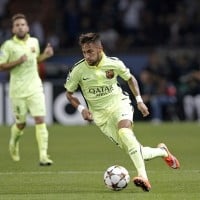 Neymar da Silva Santos Júnior, born 5 February 1992, commonly known as Neymar or Neymar Jr., is a Brazilian professional footballer who plays for Ligue 1 club Paris Saint Germain (PSG) and the Brazil national team as a forward or winger, and is also the captain of the national team. ...read more.
Neymar is like the best new kid in town. It's a joke for Rooney to be in the top 3 in this list that's Neymar's spot. Messi and Ronaldo are beast though. Still though- Neymar is the perfect example of why Brazil are such a famous football team- like that other guy said.
Neymar brings art back to soccer - which is why Brazilians got their fame in the first place.
To be the best in the world is very simple you have to be a complete player, in other word you have to be able to shoot accurately with both feet you have to jump high to reach cross balls you have to have dribbling skills and speed, you have to be able to pass for team mate and create scoring chances all of these characteristics will make you a complete player so who has them do you, in my opinion so only ronaldo had them not C. Ronaldo, Ronaldo the Brazilian and the next in line shall be neymar. By the way I want you to mark my words missy will not be the same player as soon he is traded to a different team, he needs players like xavi to help him and they will not be there. You could take this to the bank.
I believe Neymar posses a wonderful talent and he has yet to prove himself in Europe. In terms of football he has got a massive amazing skills, free kicking taking, delivers wonderful crosses, short accuracy, goal scoring, provides a lot of assists and lastly he always steals the show by drawing all spectators attention to his skills and moves; this is a threat to big named players. Yes he still have to improve his marking, heading and sometimes get to believe that he can be and individual player not to always look for someone who can score.
4
Robin van Persie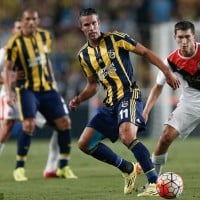 Robin van Persie is a Dutch coach and former professional footballer who played as a striker. Regarded as one of the best strikers of his generation, he is the all-time top scorer for the Netherlands men's national team. He is currently an assistant manager at boyhood club Feyenoord in his first managerial ...read more.
Robin van Persie is amazing for his age and having 2 kids, he has still pulled through to being the 3rd est player in the world. Of course Ronaldo and Messi top that list. Stay strong, cute and an AMAZING striker big guy!
He Experienced bad injuries at the past, But he came back at the premier league to took 3 individual Trophies! Player Of the Year, Golden Boot, PFA Players Writers!
I am going to keep it short. If you saw his second goal against Aston Villa, that's why I think he is the best player in the world. Also because his hat trick against Aston Villa, which included that goal won the title for Man United. Ronaldo and Messi dribble with the ball too often, risking loosing it, while Van Persie passes to ensure he doesn't lose the ball. Also he beat Suarez to wint the golden boot in the Premier League!
Best striker around, one of the best finisher, a goalscorer by nature and a great future, he should stay at arsenal
5
Wayne Rooney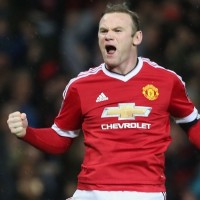 Wayne Mark Rooney is an English professional footballer who plays for and captains both Manchester United and the England national team.
Rooney's form is awesome currently, he keeps on scoring and has good skills to keep Manchester United winning.
He works harder then any other soccer play I've seen! And has the urge to go on and try to win every game! He also can play in any position. He's very strong, skillful, can score from distance with a powerful shot, very good header of the ball, can take free kicks and corners, can put in good tackles and can run the pitch all day long if you asked him!
He one of the King at Manchester United... He was a great striker and also a creator.. Who had been striker but got more assists on his game at United either England. Therefore, he will used to play all over the field in a game. He wont played in striker position but he also we will run down until defend position for save the team. He play well and also he do his job in best way. I think he should get ballaon d'or because he got the capacity. Like Messi he paly well but someone need create a chance for him but for Roo he will create for other and also for him. Thanks
Wayne Rooney entered foot ball when he was just 16. The only player to score a hat-trick on his very first appearance, this performance made Sir Alex Ferguson to consider him as a favorite and a hopeful player at critical situations. Also his over head bicycle kick scoring against Manchester City the evergreen rivals of Manchester United was announced as the best ever goal scored on the English Premier League history. Truely he deserves to be on top 3 place.
6
Gareth Bale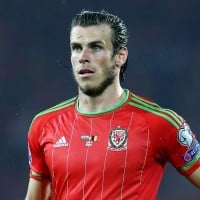 Gareth Frank Bale is a Welsh professional footballer who plays as a winger for English club Tottenham Hotspur and the Wales national team.
He is much better than RvP and Rooney
And Neymar and Falcao and all the
Others except for Ronaldo and Messi.
But I like Bale more.
It's loads of children's hue loves
Barcelona (Messi) and
Real Madrid (Ronaldo) just because
They win each year but there not real
Fans because they just vote for the best.
Like Neymar is not worth to be near 1-2-3-4-5 in the world. because he hasn't Shoad that
He's Ben good in Barcelona.
Santos isn't in a great league so the
Have no pro aponens so it's easy to
Break throw all the players in the
Other teams.
If you hold in a club do it for your hole life,
Don't pick the ones who win because
Any team can win the league.
Top 10 should have Falcao and Cavani.
Football is not made for the best it's
Made for having fun watching it and
Hold on a team for life.
I always say: TO DARE IS TO DO, because
I'm an spurs fan for life. I've hold for Spurs
All my life and I
Gareth Bale is an amazing enough player to be on top of everyone but Ronaldo because I truly think that everyone underates Gareth Bale, who by the way is my fave footie player, and says Neymar from Barcelona is the best. I dislike that very much because as a Spain supporter it angers me even more. Neymar was not restricted from playing in his childhood football team at school as a 14 year old was he? I rest my case. Gareth Bale is undoubtedly the best on this list so y'all have no right to put him as number 8 in this excrutiatingly disappoiting list.
Did anyone watch this man play? As a winger, Bale destroys defenses and manages to get back on defense. Bale is one of the fastest players on the world with a ball at his feet and has the best shot outside the box than any player in the world. Bale is one of the strongest players in the world, as well. Right now, Bale is playing better than Ronaldo did at age 23... Bale deserves to be in the top 5 on this list, withouts a doubt. Torres shouldn't be in the top 5. Neymar, Rooney, Ozi shouldn't be in the top 10
I think Gareth bale should be in the top three after winning player of the year, better than Rooney and Neymar by miles. In my opinion he makes spurs one of the best teams in Britain annd if he did move club to a top team like man you he would be even better than he already is and he is welsh
7
Andres Iniesta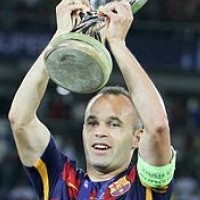 Andrés Iniesta Luján is a Spanish professional footballer who plays for FC Barcelona and the Spain national team.
He is the best. His fast mind tackles, passes, scoring abilities made him so... THE BEST. AS he was the hero of the victory of Spain in world cup HE got his name a bright future. ANDRES INIESTA.
He is Europe's 2012 best player, he has everything a team needs to win, he doesn't depend on team mates, just like messi, he has glue on his boots.
I cannot believe that Andres Iniesta is not in the top three. His incredible and magnificient skills are used for other people to shine. Every time, he is there, making Messi shine and shine more and more. Messi is just where he is now
Because of Iniesta! Give a cheer to Iniesta!
His skills aren't all of that scoring, but it still is one of his many skills. He's a great creator on and off the ball and certainly when he is on it he's bound to do something good with it! He is also not looked on as the best because he's the guy feeding Messi 24/7
8
Zlatan Ibrahimović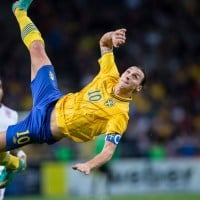 Zlatan Ibrahimović (3 October 1981) is a Swedish professional footballer who plays for an Italian club AC Milan and the Sweden national team for which he is captain.
Guys,
Look I will make it clear!
More then ever he is the best footballplayer at this moment... Why?
He change from team several times and just marks his talent after not even 3 games. Makes fans dream, gives you superbly football skills and just make a team turning on wheels with him in your team.
Ok Messi got better stats, and I do love Messi! But he didn't took the challenge and risk of changing teams and competition...
Be realistic and you got the solution...

Bye
He could do bicycle kick, banana kick and other cool attack. Many managers is interested in him as he is a professional player. He says if Messi could score 89, he could score 90. Many fans attracts to him because of his cool moves, He is a top goalscorer in every league he goes. He tried hard to make his team better. He helped his teammates in many ways. His swedish coach praised him after every match.
This guy has proven he can score! Not only does he score in allmost every game he plays but when he doesn't..he is behind the goals that his team makes. The major thing that seperates him from Messi and Ronaldo is that Zlatan has allways won the league with whatever team he played for.. And often is he allso the top scorer for that team. Who made the most beautiful goal this year? Look at recap from the game: Sweden vs England and you will find the anser..
Zlatan Ibrahimovic is a strong and skillfull player he should be in the top three no one gives him enough credit of what he accoplished and what he has done for every team/club he has played for. Every club he has played for he had lead them into a title or into the top three, To me Ibrahimovic is one of the greatest players ever lived.
9
Xavi Hernandez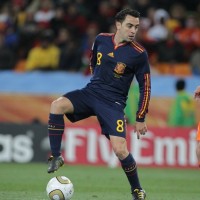 Xavier "Xavi" Hernández Creus is a Spanish professional footballer who plays as a central midfielder for Qatari club Al Sadd SC.
I wouldn't agree more. Where sheer talent exists credit much go. These are some of the finest talents that we have of the day. Maybe of all times after the talents of 1998 to 2002 era. Messi is born for soccer and to live it. No doubt he is numero uno in the world at the moment with his prowess in ball handling and manipulation abilities not to mention his breathe taking pace and the phenomenal ability to convert goals out of nothing. Cristiano Ronaldo redefines soccer with his mesmerizing pace and dribbling abilities coupled together with the tenacity to score goals from any range. Xavi on the other hand simply owns the middle park once his game unveils, his terrific ball possession capabilities and the ability to pass accurately and make the ball move is refreshing to watch. The rest of the list is obviously undebatable.
There is no one who can maneuver the ball with such flawless precision. His meticulous possession of the ball leaves everyone spell bound. Does he have more then two eyes in his head. His ability to possess and pass the ball is something that few can do so well. He is no doubt a master in his field.
The best player of the world in my opinion, hardly makes a mistake. Most people think. Soccer is all about dribbling and that's why Xavi isn't voted all the time. But with Xavi in your team, your team is three times as good.
Great passer and scorer he is the reason messi scores so many goals. He is an excellent playmaker and controls the midfield and assists most of barcelonas goals. He is better then iniesta he is my idol and all time favorite player
10
Mesut Özil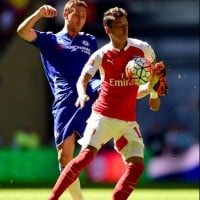 Mesut Özil is a German professional footballer who plays as an attacking midfielder for Süper Lig club Fenerbahçe. Nicknamed "The Assist King", Özil is known for his technical skills, creativity, agility, and finesse.
Had the highest assists in the la liga for 2011/2012, is unnoticed but plays well very efficient and consistent. Has been nominated fo Ballon d'or as well
Heart of real madrid team as well as heart of german national team!
People say that messi has xavi and iniesta, who does crz have? Well, I would have said the same a couple years back. Now, I say to people in reply, well cr7 has ozil! That makes them even in terms of getting balls. Maybe he's not the 'best ever' player, but he's one player every single coach would want in his team. Deserves to be at #3 at least.
In 4 years time mesut ozil is going to be the best player in the world
The Contenders
11
Radamel Falcao Garcia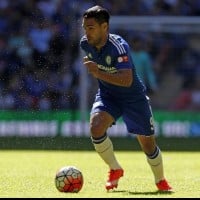 Radamel Falcao García Zárate, also known as Radamel Falcao, or simply Falcao, is a Colombian professional footballer who plays as a striker for English club Chelsea on loan from French club Monaco, and captain of the Colombia national team.
Well This Falcao deserves at least the third please behind the two stars who's name we don't have to remember... Falcao was very important in the winning cup final of the European League Cup... He was also the man of the match in the Super Cup against Chelsea and I think most of the biggest clubs (like Chelsea) are dreaming to have him in their team... He is also important of the third please Colombia has at this moment to place themselves for the world championship 2014... So I would ask all the people who doesn't know this guy much... Follow his movements, he will become a star one day!
Radamel is very talented, he deserves a better place in this ranking, he represents the identity of the colombian people (talent, happiness and humanity) and he is considered one of the best player ever after. He demostrates his talent every time he plays in the ground. I Really admire him.
Falcao best in the world today. He should be in the top three. Really Wayne rooney third? He's alright but come on Falcao should be in the top 5. How is kaka better than falcao? Falcao should be in the top 5!
Undoubtedly... Falcao deserves the top ten spot... He has been shear awesome this year propelling At. Madrid to the top 3 in La Liga... Torres doesn't deserve no:10 after a disappointing performance last season with Chelsea
12
Franck Ribéry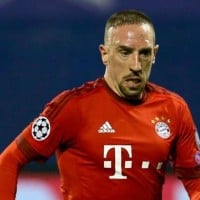 I don't know who set up this list, but none of the Bayern Munich players are in top 1o, which is ridiculous, as they played the best football in 2012/2013 and in my opinion Franck Ribery will/should get the Ball d Or.
Feet like hands! Smart and the best play maker in the world. One of the few players in the world who seems to get better with age.
As the commentator said during the Basel vs Bayer game. Ribery in form is too fast too strong too clever... Simply unplayable
Amazing goal scorer who when is healthy can be virtually unstoppable from making plays, scoring goals and finding every open player on the field to pass to
13
Luis Suárez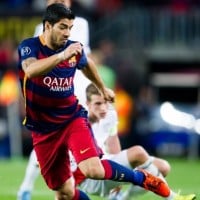 Luis Alberto Suárez Díaz (born 24 January 1987) is a Uruguayan professional footballer who plays for Spanish club Atletico Madrid and the Uruguay national team as a striker.
Neymar, rooney, hernandez, torres and kaka rated ahead of suarez? What? Who ever created this has no knowledge of football. Neymar is yet unproven, dominating the brazilian league doesn't make you anywhere near the caliber of messi, let alone ronaldo. Rooney works hard, but isn't in the top 10, hernandez is used mainly as a sub, so how can he get the nod over others, such as bale? Torres is useless and a shadow of his former self at chelsea, and kaka, well kaka flopped ever since he turned his back on milan. Watch footballers play, you don't rank them for being good looking, or disciplined, you rank their player style, unlike the fool who published this.
My favorite player by far, he has great sense in where to play the ball to. He controls the ball with ease and can face any defender with no sweat. Congratulations on top 25!
He is amazing, they do not give him what he deserve because he is not from a big country like messi, neymar, iniesta etc. But nobody can not denied his skills.
He is very good as a soccer player. He saved liverpool against chelsea. He's incredible!
14
Sergio Agüero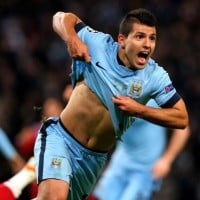 Sergio Leonel "Kun" Agüero is an Argentine professional footballer who plays as a striker for Spanish club Barcelona and the Argentina national team.
What he should be in the top 10 this kid has something with him together with messi messi. So cute so fast cool skills he gat everything. Its just he was better of in spanish league not until he came to epl now he doesn't rock that much aguero go back to madrid where you belong
Well I think KUN is fine here in 19th (even he's my favourite player). He needs more skills and increase speed and shot power. He'll do it and beat the ever living crap out of V. Persie
One of the best soccer players yet for me and scores madly awesome and I also like his hairstyle it has great class! For me he must be 9th..
Sergio aguero is by far better than torras and rooney so I think you should rank this player higher. Because, for me he's the best soccer player in the world.
15
Fernando Torres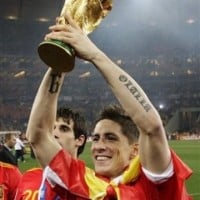 Fernando torres is the best player of all times... He's so perfect at football and so good-looking too, so sexy, so cute... Torres and messi are the best... You should be at top ten torres, no those who are in this list... Viva torres... Your fans love you very much, continue as you are... Always the best..
Fernando torres is the best of all times... So good at football, so cute, so sexy, so good-looking... He and messi are the best... You should be the second at the list... Viva torres, always will be the best... Spain will win just with torres... Love you...
Torres. Remeber this name. Fernando José Torres Sanz. A Legend in any Point of view. He is born to play football. And I'm tired by listening same names everywhere just because they move their legs nosense, or they do stupid thing in their life to get attention. Torres is not this kind. He is the best player, and such a great person in life. No matter what, Fernando Torres ( the real 9 ), will always be on my mind and heart. The reason why I watch football. I hope don't leave football for other many years. ♥Love you Torres.P. S Open yre eyes people and limit them on what media shows to you.
Fernando the Jose Torres Zans plays for chelsea and spain as #9 for both teams. He started off at Atletico Madrid progressing through the youth then to Liverpool where he totally kicked but being in the top 5 world players. Now he is in Chelsea and only the other day he scored 2 goals out of 20 games. Pathetic I know but he is still my favourite player EVER!
16
Arjen Robben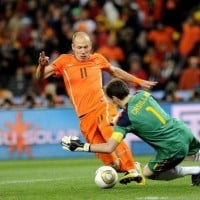 Arjen Robben is the best right winger in the world 2013 and should be in the top 10.
He has some of the best dribbling and has an unbelievable fast pace. They don't call him the Flying Dutchman for nothing.
Plus he scored the deciding goal in the champions league final in the 89th minute.
He is a complete winger with a lot of pace, skill, dribble and an amazing finishing ability. Further more he scored one of the most amazing volleys ever.
His left leg shot is awesome!
Arjen Robben is very fast and scored 12 goals. Arjen missed a penalty against Petr Cech in Europa Champions League. He and Franck Ribery make a good partnership.
Robben is the most skilled player of the year 2012/2013! Just look at his contribution to buyern until they become the champions EUFA and BUNDESLIGA, he is amazing! If I ware FIFA he could be number 1
17
Kaká
Kaka has been the centerpiece for Brazil for many years. He was at one time during his younger days considered one of the best in football.
Kaka may not be the best player, but he is one of honest player.
He has the fatherly figure in a game termed as football...
I think Kaka should be in the top ten because he is a good team player and he shows a lot of respect to this coach and to his team members. He has an amazing talent. Once again, I think Kaka should move up to the 10th spot.
Keep playing hard Kaka!
He sets up so many chances for Real Madrid and even though he struggles to get to the starting 11 he's a well respected player for both Real Madrid and Brazil. Even Milan want him back. No wonder Real Madrid gave such a high offer for him.
18
Eden Hazard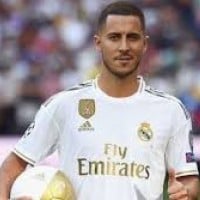 Eden Michael Hazard, born January 7th, 1991, is a Belgian professional footballer who plays for Real Madrid CF and captains the Belgium national team.
Once there was an cowboy, looking up for a duck singing and stuck in a bathroom and saying "Woke up this morning on a beach, started walking in my regular pretend. Welcome to the jungle heard. Well have a nice day and Edin Hazard! Love you, best player of all! EVER! :D You are my man, remember, I will see you in my life! You are so sexy and hot. Damn, hot for the sausages! YEA :DD
One of the Top 15 for sure. Very fast and accurrate on passes. Not afraid to go to the goal against three defenders. He can make the match decision on its own.
HE should be 3rd what is neymar doing up there? Eden is just awesome, great dribbling, passes, goals, free kicks and lots more. BEST LM EVER!
Credit for cHelsea on top 4 all credit goes to this man despite lack of striker and man not in form Mr. Torress.
19
Ronaldinho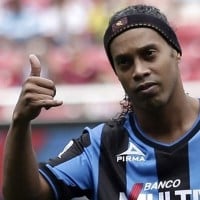 Ronaldo de Assis Moreira (born 21 March 1980), commonly known as Ronaldinho Gaúcho or simply Ronaldinho, is a Brazilian former professional footballer and current ambassador for Barcelona. He played mostly as an attacking midfielder, but was also deployed as a winger. Often considered one of the best ...read more.
Most technically savvy player in the world. He needs to get back to football in order to re-establish his dominance in the game. In his hayday, he was simply the best I have ever seen. He has all the skills to be the best player in the world, but he has to get his mojo back!
If you see the tricks he does with the ball and how I can control any ball and place it wherever he wants you know that's he's the best.
He does better tricks then CR7 and dribbles better then cr9.
He's equal or better then messi then in passing.
And I would say this makes him.
In his 30's still top ten today
Best player to ever touch the ball, he's a God when it comes to football there will never be another! He's in a league of his own. Ronaldinho will always be #1. Messi only wishes he was half the footballer ronaldinho is.
Ronaldinho is a legend and is still a living legend, the also thing that makes him to no be in the top is that he is no-more playing for big teams on T.V. or Brazil. He should return show everybody what he does
20
Iker Casillas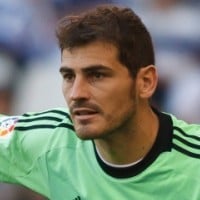 Iker Casillas Fernández is a Spanish retired professional footballer who played as a goalkeeper. Popularly dubbed "San Iker" for his ability to produce spectacular saves, Casillas is widely regarded to be one of the greatest goalkeepers of all time.
He should be in the top ten. He deserves it. He saved Spain many times.
He is the best goalkeeper of all times!
The best goalie ever to play for Spain in my opinion. He also is the best goalie in the liga
Definitely number one. Too bad nobody ever knows anything about football. Okay, Messi and Ronaldo are also somewhere in the top 3, but the rest of the guys higher on the list? Pf...
He is the best goalkeeper in the world and he helps real madrid win a lot of titles!
21
David Villa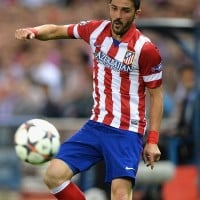 David Villa Sánchez is a Spanish professional footballer who plays as a striker and also serves as captain for New York City FC in Major League Soccer.
David villa is a great striker he can curve the ball like no one else. Skill of neymar, control of messi, speed of C. Ronaldo and he has a boot and a half. He should be in the top three.
David VILLA is a world class football player and no body is like him. He can curve the ball like mo one else. No words are needed to describe him. He is very good football player.
David Villa is an amazing finisher and better than most the footballers under him.
He should actually be in the top three. In my FIFA 13 game, he is a substitution! He should be one of the original players even though he is injured right now!
22
Samir Nasri
-He's the best whatever you say!
-Watch him play and you'll find out, like against Chelsea on August the 12th he scored the third goal to make them win and against Southampton (their first match in the Premier League) he scored the winning goal again to make it 3-2. If he hadn't scored then they would be 15 points behind Man you right now! So there!
Simply the best and will beat all of those players combined together
23
Philipp Lahm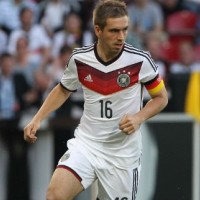 Philipp Lahm is a German professional footballer who plays as a right back or defensive midfielder for Bundesliga club Bayern Munich.
So only 2 of the top 30 players in the world are defenders? That's just ridiculous and this is coming from a centre forward. No team is complete without a solid backline and this guy is the best of the best. There is a reason Bayern don't concede- this man is never caught out of position and never misses a tackle. All this and I haven't even mentioned what a threat he is going forward. What an incredible work rate! Have a team made completely of Lahm and they would be a serious threat, can't say that about many players.
Have you ever seen him playing? I'm telling you. He is awesome. He never miss the ball and he can go through all the defenders of the opponent team and score but remember he is a defender. That makes it unbeliviable!
What an excellent soccer player, he is also a great leader for his country and club.
Have you gone out of your. Lahm should be in the top ten just after neymar.
24
Julian Draxler
Should be a lot higher. Biggest talent in Germany in my opinion.
25
Klaas-Jan Huntelaar
Pure natural scorer of many different types of goals, needs to be playing for a bigger club and needs a bit of strength though.
PSearch List