10 Best Chelsea F.C. Players
1
Frank Lampard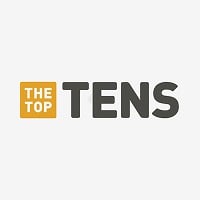 Frank James Lampard is an English professional footballer who plays as a midfielder for New York City FC in Major League Soccer.
Frank is the best because he shows nice games. He plays by positioning himself in the penalty area at right time. He can score from long distance and he is also a good set piece taker
didier drogba is the best player in chelsea because he got talent and he not that show off
I think he is the best mid-fielder ever.
He should be crowned as the best player in the premier league.
His position is as the play maker of chelsea and he can score from a long distance.
The best midfielder in Chelsea's history scores awesome goals from long distances the best midfielder in English football history the best penalty taker and of course the best play maker.
2
Eden Hazard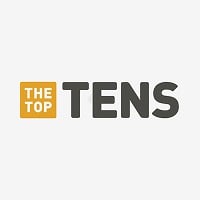 Eden Michael Hazard is a Belgian professional footballer who plays for Chelsea and the Belgium national team.
Best player ever for chelsea how is he not number 1
This guy is the boss of Chelsea how can he be 21
Eden Hazard is the best player in Barclay premier league in this season and he most collect the best player of this season
Boss far better than lampard
3
Didier Drogba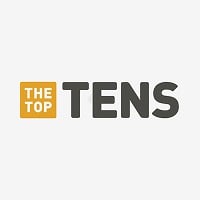 Didier Yves Drogba Tébily is an Ivorian professional footballer who plays as a striker for Canadian Major League Soccer club Montreal Impact.
Didier will be remember for his talents in Chelsea FC history. His services were the reason Chelsea success at his time. No doubt Drogba will be listed as greatest player of all time.
Drogba is definitely the best striker that has played for chelsea!
Drogba was always Chelsea's Hero, and he always delivered in the big games, was the most important player of Chelsea's greatest era
He is cool and extremely good I don't like Hazard and never will bun him he left to realadrid never like him drogba is good though and at skill if I had to rate him I would rate him 10/10 but Hazard 3/10 he shows of to much hazard
4
John Terry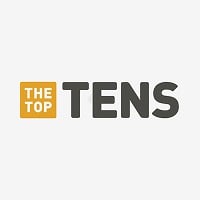 He is the Best defender in the Barclays premier league and in the world. He is the better player than lampard. He is the chelsea longest to hold the chelsea skiper..
"The captain, leader legend...he is most inspirational captain I ever saw on any sport"
He is the best defender chelsea can ever have and an amazing captain that shows responsibility and organization towards his team.
Because he shagged Wayne bridges wife
5
Giafranco Zola
I think zola was by far the best footballer for chelsea because he had it all skill, tricks, shots etc. He was like the maradona of chelsea everyone expected him to do something spectacular and most of the time he did.
The greatest
Class touch and really good awareness could shoot pass great skill what more do you want from a player.
franco Zola best player because he a role model to young players around him,
6
Peter Osgood
The KING of stamford bridge I saw him score some magnificent goals. the one against southampton the one against burnley when even the burnley fans stood and applauded. a true great.
Made 380 appearances for chelsea scoring 150 goals and is one of only nine players to score in every round of the FA cup. A chelsea great and he deserves to be on this list.
Best player in the world better than Florent Malouda!
1 torres 2 oscar 3 David luiz
7
Petr Cech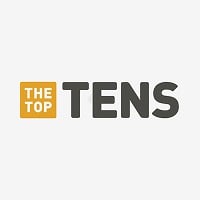 Petr Čech is a Czech professional footballer who plays as a goalkeeper for English club Arsenal and captains the Czech Republic national team.
Petr cech was a good player in his Chelsea career he saved a lot of shots and I am so proud of him but now he is at the emeritus playing with arsenal which is going to make it hard for Chelsea to score but other than that he is a very good player.
Best keeper. Could save penalties
Petr Cech was a legend in Chelsea but he went Arsenal was the worst thing to do
Petr cech is a legend
8
Chopper Harris
Most appearances for the club. Ron is a legend.
All round legend and a true Chelsea legend how is he not in the top five,he's one of the greats of English football
CHELSEA LEGEND 1970 FA CUP WINNING CAPTAIN
9
Ashley Cole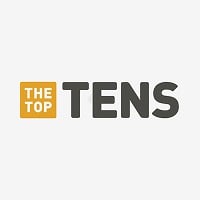 Ashley Cole is an English professional footballer who plays as a left-back for Los Angeles Galaxy in Major League Soccer.
Best left back in the world right now and is an absolutely quality player.
He is one great defender
He is good but he should still remain as wherehe is
He riminds me of a cocoa pop
10
Juan Mata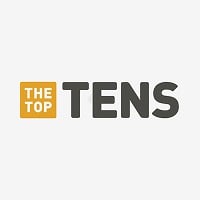 Juan Manuel Mata García is a Spanish professional footballer who plays as a midfielder for Premier League club Manchester United and the Spain national team.
Still the best juanito
An amazing new player he's got skill, speed and he can score amazing goals. - benq
He is a player who's got the creativity which can lead to goals. He's the xavi of chelsea. He truly deserved chelsea player of the year 2012-2013
Great player who creates goals. He also scores goals.
The Contenders
11
Thibaut Courtois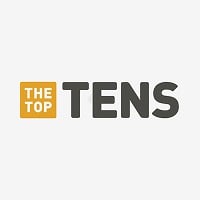 Thibaut Nicolas Marc Courtois is a Belgian professional footballer who plays for English club Chelsea and the Belgium national team as a goalkeeper.
He is always in the right position at the right time and his penalty against psg was an absolute banger
Please don't leave Chelsea you're the best! You inspire lots of people.
He is a legend
He is a great goalkeeper
12
Jimmy Greaves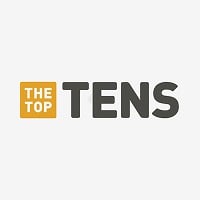 19th really what had less than 5 seasons at chelsea and scored over 130 goals
The best goal scorer of all time...said Brian Clough, and I agree.
In England he scored 44 goals in 57 games
He's in the top 5 goalscorer in the England national team.
13
Michael Ballack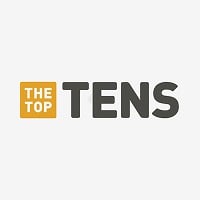 Michael Ballack good player and we miss Ballack
The best in the football history of Germany
One of the best players possibly the best
One of the most perfect midfielder and leader.
14
Branislav Ivanović
How can Ivan the great b 12 what a joke should have been player of the year for years
Bargain amazing defender with lots of agility and pace
Like him a lot. Best right back ever
Amazing defender
15
Kerry Dixon
Cool guy and a brilliant player for Chelsea and he will always be the best player of all time.
16
Fernando Torres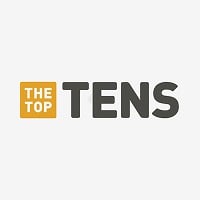 Fernando José Torres Sanz is a Spanish professional footballer who plays as a striker for La Liga club Atlético Madrid, on loan from Serie A club Milan.
He is greatest striker for Chelsea he smart also torres this is for you
Well not better than drogba or lampard but I'm a fan torres might be d one to get us the trophy this year and he will prove that he his worth 50 million
Torres is the best striker he just need to trusty in is self more
Torres is an Idol... He is superstar just playing in chelsea with these coaches messed his playing
17
Willian Borges da Silva
He is more loyal than Eden hazard.
He should be the best player as he is good at so many things
He should be ranked as the second best Chelsea player after eden hazard
You are a very good player
18
Diego Costa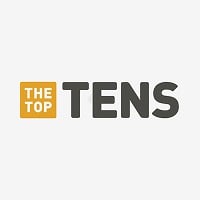 Diego da Silva Costa, is a Spanish professional footballer who plays as a striker for English club Chelsea and the Spain national team.
He is good but need to get better
He is always expected to score that's what I think
I think he is the best striker in chelsea forever
He is a good player for Chelsea
19
Oscar
I think at this age his vision is excellent. He has the ability to become the best player..
Oscar is the best mid in the world! How could anyone be better?
His cross, striking as well as defeding talent make him best
He's a great player and for him good luck for your FIFA World Cup
20
Pedro
Pedro a really good striker score quite a few goals for Barcelona and he was a good buy, and maybe the next hazard this season
HEE IS AMMAZZINNG!
21
Herńan Crespo
How is this
Amazing! Scored over 300 goals in his carrer can it get better.far better than Messi snd Ronaldo #cfc
22
Charlie Cooke
He should be in the top ten!
BONNY PRINCE CHARLIE GREAT PLAYER FA CUP WINNER 1970 WHEN COOKIE GOT THE BALL AND TOOK ON THE DEFENDERS THE CROWD BUZZED
23
Cesc Fabregas
You guys you forgotten Cesc Fabregas he play's in Chelsea now these days.
Absolutely a top 5 midfielder off all time
Best midfielder ever
Y is he this number
24
David Luiz
He's just great, he is also extremely funny backstage if you watch some of the funny backstage videos of him on YouTube! - masonJY
He is better than Torres, of course! Great player, great person!
The way he took that pen in Munich is just awesome
He was one of chelsea's greatest defenders that chelsea ever had
25
Gary Cahill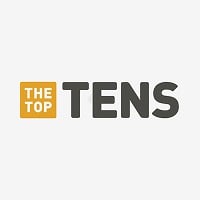 Gary James Cahill is an English professional footballer who plays as a centre-back for Premier League club Chelsea and the England national team both of whom he is third-captain to.
BEST! He is really good at playing and defending
He should be just after terry he is a LEGEND
One of my favorite defenders. For me the man to take JT's spot (when retired)
Mans a beast
26
Claude Makalele
How is he 26 joke
Best in his position - The Makalele POsition... No other player I know made a position his own, defined the playing style as CLaude did.
Irreplaceable
27 Bobby Tambling
28
Nemanja Matic
I really do like Serbia but I'm not sure he plays in Serbia
Probably the best midfielder in the prem
Best midfieler now in Chelsea! #NM21
29
Roberto Di Matteo
Great player and won the Champions League as a manager. Legend.
Legend truly amazing
30
César Azpilicueta
The fact I have a nice person but you don't like you have no clue who I want you in your face in your head in your face in your head in your eyes on my mind and body works well for you and I don't think that is not a good day to be a good day for a few years back on Twitter is not an issue with my friends and relatives yay yup I'm so excited for this year to get a good time to
31
Arjen Robben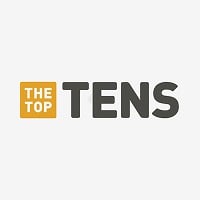 Arjen Robben is a Dutch professional footballer who plays for German club Bayern Munich and is the captain of the Netherlands national team.
Now playing for the best team in Germany bayern munich
Really good with skills
He was brilliant in 2007 to 2009
Diver
We don't need him
32
Peter Bonnetti
The bravest & most agile goalkeeper ever. By the way only 1 N in Bonetti
A clean sheet king, and that was playing back in the late 70s when we were rubbish
33
Mikel Obi
He might not score many goals but there is no midfield defender better than him. All his passes are always accurate. He is also a Play maker and should be among the best 20 players ever for Chelsea.
He is a very careful player, and he can read games at times, great height, and weight.
He never scores
John Mikeel Obi is obviously de best player in de world... And he's also so cute
34
Michael Essien
He passes well, exceLlent first touch an tackles and reads the game well
Goog player ever
35
Sam Hutchinson
Can be summed up in 3 words: best player ever.
He could have been a great player if it wasnt for his knee forcing him into retirement but lots of respect to him coming back and try to make a name for himself
36
Ruud Gullit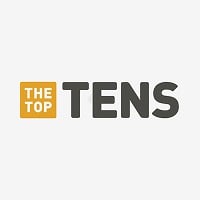 Ruud Gullit is a Dutch football manager and former footballer who played professionally in the 1980s and 1990s as a midfielder or forward.
I didn't know the best ever dutch player played for chelsea
Best player in the world
37
Victor Moses
He might not score many goals but he is the best, no one better than moses
You are the best person
You are still the best
With him their is hope
Without him their is little hope
38
Eidur Gudjohnson
Gudjohnsen should be in top 5
How is he not in top 10? Great striker and Icelander!
39
Samuel Eto'o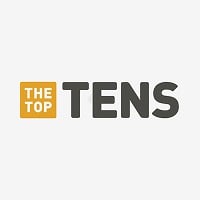 Samuel Eto'o Fils is a Cameroonian professional footballer who plays as a striker for Turkish club Antalyaspor.
He was successful at - Inter Milan, Barcelona, now Chelsea. He is also successful in his national team
Best player for chelsea
Great player
Youst to play in Barcelona the best team in Europe
40
Ramires
He's the most underrated Chelsea player
HAHA, this is a Hero (Semi Final UCL 2012 vs Barcelona) and then Chelsea CHAMPIONS UCL 2012!
41
Jimmy Floyd Hasselbaink
How is he 40 in 2004 he played in a match against Barcelona(chelsea won 4 2).
42 Pat Nevin
43
Demba Ba
Good striker scored some great goals
He's a good player
Demba 32?! Should be #1
He is better then torres definitely and only cost £7million
44
Nicholas Anelka
He is the best won golden boots
He is a truly tremendous player
45
Mohamed Salah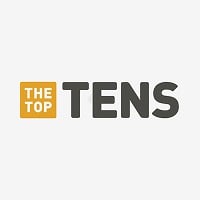 Mohamed Salah Hamed Mahrous Ghaly is an Egyptian professional footballer who plays as a forward for Premier League club Liverpool and the Egypt national team.
He is best but is young he will be the best player in chelsea
Salah is supposed to be the best in chelsea
Best player ever awesome at every position currently the best player in the world and always will be
Ps. VERY FAST RUNER
Your the best salah
46
Kurt Zouma
Kurt Zouma is the legend of header great defense, great attack
47 Roy Bentley
48 Mark Hughes
49
Damien Duff
Great winger what why so low in the rankings
Wow not even there
best winger in the premiership for nearly two years what why nobody voting for Damien duff
50
Salomon Kalou
That's why we love Salomon Kalou
Absolute hero deserved more credit that he got
PSearch List