Best Cricketers of All Time
The Top Ten
1
Sachin Tendulkar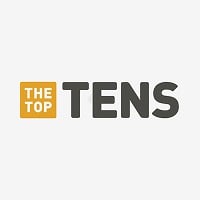 Sachin Ramesh Tendulkar is a former Indian cricketer and captain, widely regarded as one of the greatest batsmen of all time.
No doubt Tendulkar is the best cricketer of all time, he is the god of cricket, I think don bradman is also a great cricket but when compare with sachin he is no match to him, of course bradman played with no helmet on the head but at that time bowlers are not bowled such fast to him and also pitch conditions are batting friendly and fielding standards are improved a lot better when compared with olden days. Even the bradman praises his batting

A great cricketers have one or two records in their names but tendulkar breaks all the records made by them so sachin = all the great cricketers.

In india sachin is god and cricket is a religion and this religion spreads all over the world by the god sachin tendulkar.

Even great players like lara, warne and hayden etc worship him as a god of cricket

He starts his cricket carrer at the age of 16 and he faces all time great bowlers of world at that time with no fear and it shows greatness of a greatman


Don Bradman may have been good but think of it this way. When that guy was playing bowlers had no techineque, they just tried to hit the stumps or whatever. And he only played test matches against Australia. But Sachin, come on the guy played much more teams and faced much more bowlers. and he has bashed them all
Sachin means cricket and Cricket means Sachin. Jai Hind!
As one would like, he is the living University of cricket and others are students of that University.
He is the best player of the world and also the God of Cricket.
Some people says that he is the god of cricket only in India but that's not true he is the god of cricket of the world.
He made the highest run all around.

Love you Sachin sir
155 Comments
2
Don Bradman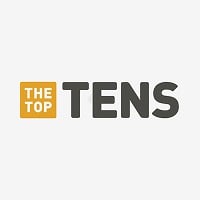 Sir Donald George Bradman often referred to as "The Don", was an Australian international cricketer, widely acknowledged as the greatest batsman of all time. Bradman's career Test batting average of 99.94 has been cited as the greatest achievement by any sportsman in any major sport.
This man should always be number 1. Sachin has nothing on him. Bradman had World War II end his career at his peak.
goat
Sachin is nothing compared to him
bradman the best ever he had a batting average of 99.86 and no one is even close and he has a cricket bat that is worth 14,999 dollars he does hold the record for highest batting average check guiness world records 2010 69 years and counting NO ONE WILL EVER BE BETTER THAN HIM
42 Comments
3
Vivian Richards
He never wore a helmet and played in an era of great fast bowling, when fast bowlers were not limited to 1 bouncer an over. Had a Test Batting ave. Of 50 and a strike rate of 70. An absolute fearless genius unlike the modern batmen covered in full armor.
West indian master piece batsmens, whom was always a nightmare for bowlers, his one hand contributions made a great part of Caribbean dominance at 1975-1983
Got every bowlers and fielders tired by his amazing batting
No one dominated a very high quality bowling attack as Vivian Richards.
I see only one person who was as good against the same quality bowlers. Sunil Gavaskar
2 Comments
4
Shahid Afridi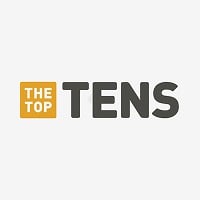 Pakistan zindabad he is the best
Greatest and king of kings
Shahid Afridi is the best player ever pakistan won many times because of him
476 sixes
66 Comments
5
Shane Warne
One of the best spin bowler the world has ever seen. His performances have made Australia the best cricketing nation of the world he will be remembered as the best spin bowler ever and will be a inspiration for teen cricketers
Ha no doubt the best legspinner in the world cricket arena. The man who has bowled the Ball of the century. Undoubtedly he is the best ever spinner anyone can see!

Brilliant player no doubt and magic to watch. Pity he never scored that century but footage shows he was dismissed on a no ball. His bowling was all class.
Australian leg spinning legend whom is well known for googlies. His googly is always an unexpected customer for batsmens.
8 Comments
6
Mahendra Singh Dhoni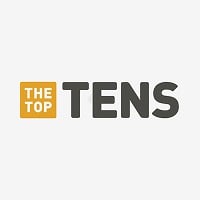 Captain cool
He is the best Indian captain ever and the owner of the helicopter shot and he can also bat well and he is off break bowler but now heis not bowling he is the best keeper ever.
Best captain of the cricket history
The only captain who won 5 icc trophy and world best wicket keeper
Man of the match of world cup final 2011 Know virat is captain but real captain is dhoni
Best captain + player + mind + health ever
94 Comments
7
Brian Lara
Brian lara the god of cricket he should be first best individual in making high scores and including everything else remember 401 not out
he has the highest individual score the world record in test and first clao and is also a match winner, one of the greatest batsman ever
Lara is undoubtedly the best, his records are proof.
He was just the best, and his record speaks for it self. He help make west indies better and got the hiestest indevidual score not once but two times, who can beat that mabe another west Indian
7 Comments
8
Jacques Kallis
Best all-rounder I have ever seen play
Not the best batsman, bowler or fielder but put those stats together and he is the best cricket player of all time
Shouldn't be this low
The breaker of partnerships, scorer of centuries. king of the South
15 Comments
9
Virat Kohli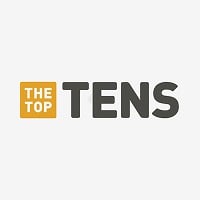 All the best bhai jan
King for so many reasons! We are so proud of this lad...
GOAT...no one just has to prove why he is, that would be an insult to the one of the greatest ever batsman across all the 3 formats, run machine, a great captain in the making, a highly consistent fitness freak, a pure match winner...who is none other than KING KOHLI...
He should be on top. He is made only for winning. He is even better than Sachin Tendulkar. If anyone hate him, please stop hating him because if you are hating him that means you are hating India. Only person talks about his attitude but he has that type of attitude which a person should have.
66 Comments
10 Sir Frank Worrell
The Contenders
11
Glenn McGrath
Glenn McGrath, the most intelligent bowler ever.
Class. Perfect technique and menacing pace at times. He could also hit that 5 cent piece on the same spot every ball. Wonderful player. - smithy
No bowler was ever more accurate than him
12
Sunil Gavaskar
Sunil Manohar Gavaskar was an Indian opener, a great captain. He was the best opener of 70, S.
He is the best cricket player of all time. Against the west indies, he showed that no one can frustrate him. He was known as little master, because he was 5'6" and and an amazing batsman.
C'mon. Dont place him here. He has broken Bradman's record
Before my time really but agree he was great. - smithy
2 Comments
13
Muttiah Muralitharan
Murali is a better spin bowler than shane warne
class act. he is the all time great bowler in cricket history
Sri lankan off spinning legend whom holds the record of most number of wickets in cricket. He is well known for his doosra
The best bowler ever
5 Comments
14
AB de Villiers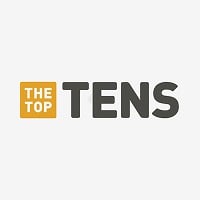 Best PLayer
Deserves to be number 1
He rocks, best cricketer to walk the world. Love yo mr 360 for life
Best player in the world
BEST CRICKETER OF ALL TIMES
16 Comments
15
Allan Border
The best skipper we have ever had. You would be wise to consider him the very best in many ways. He is a real champion. His cut shots were excellent and he was a great spinner as well. - smithy
16
Adam Gilchrist
Gilly not in top 5? You're sick!
Adam Gilchrist is known as the best wicket-keeper batsman of all time. He has the highest strike rate in all the three formats. He is also the most impressive cricketer ever. His each and every shot is unforgettable. He is the best ever.
Adam gilchrist all ways is my favourite he should be in a much better position then sachin. A much better player
VERY BAD PLACE. NO.14 IS UNBELIEVABLE.
HE SHOULD BE IN number 1 POSITION. You don't know anything about cricket. IF YOU KNOW HE SHOULD NOT BE IN NO.14.
6 Comments
17
Gary Sobers
He is the greatest player of all time after don and master. Why is he no.17?
Truly the best if you evaluate complete sport. Batting, bowling and fielding.
Don't forget, he's the first man to hit 6 6s in 1 over.
By a mile the best ever. Amazing batsman, bowled EVERYTHING from spin, swing, seam, you name it. - sloanies
3 Comments
18
Kapil Dev
Made India win their first World Cup. Is there any more doubt?
What An Allrounder... 434 Test Wickets At A Time When Bowlers Dreaming Of 200 Wickets. - tayal5001
Please be serious, must be at 4th position over Stupid Dale Steyn and Stupid Shahid Afridi and Stupid Shakib al hasan and shane watson etc.
Kapil dev is a great player he has to be in 2nd or 1st position
Kapil dev could just bowl every ball to stump and get wickets
19
Ricky Ponting
19! Really are you even following cricket guys? He is definitely one of the best if not the best cricketers of all time in terms of all the aspects you can think of! It would be real injustice if he is not ranked up in the top 5
The greatest because he made heaps of runs and competed with sachin while being a captain. Sachin was never a good captain. He wilts under pressure. He scores when all is well. Ponting made century is world cup final. Sachin can never handle pressure.
this list sucks... ricky ponting should be on the top... he is easily better than sachin... and who the hell puts afridi in top 10 he should be the last one... improve it man...
He is the all time greatest all round cricketer of all time in terms of skills, intelligence and wits. No one can match the prowess Ponting posses.
8 Comments
20
Clive Lloyd
West Indian opening legend. The greatest captain and legend cricket had ever seen.
21 Alan Border
22
Virender Sehwag
This man opened up the doors for the likes of Gautam Gambhir, Yuvraj Singh, MS Dhoni and Raina, in the sense that Indians were no longer seen for their submissive and slow batting but rather coming out with a bang with full aggression. More than his stats, he will always be remembered as the best entertainer of his times.
The nawab of najafgarh is an awesome batsman & an underrated bowler with a calm & cool head
One of most aggressive player in history of cricket
An excellent batsmen at the top of the order. The greatest explosive batsmen that I have known, good and attentive in the field. Virender sehwag is an outstanding cricketer all-round.
9 Comments
23
Saeed Ajmal
He is a brilliant spinner
He know what is his job and he perform his job very well
Spin Master. He delivers the ball magically! Inventor of the TEESRA
Saed ajmal is the best bowler of the world. He is best as he bowl the doosra and now he has invented the teesra. So vote him
24
Jhonty Rhodes
JHONTY ROCKS
HE IS THE BEST FIELDER.
He is the unsung hero I guess. There should be a list for all time fielders also because fielding is the one that win matches many times...
The no 1 fielder. No 30 Batsmen. No 1 cricketer HE ROCKS OO!
He is the best fielder ever...
World number 1 and outstanding fielder
3 Comments
25
Michael Clarke
Michael Clarke should at least be in the top 5 grea captain
He should be no. 1
He has great ability
26
Kane Williamson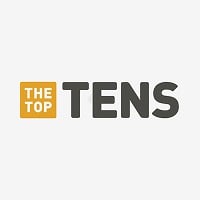 Probably the best player in the world right now! He is breaking NZ records - bulldogbeast
27
Dennis Lillee
King of kings as a bowler. The best ever. - smithy
28
Shakib Al Hasan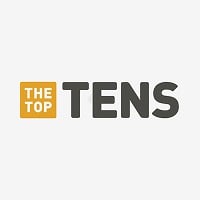 He changed cricket for Bangladesh and actually gave Bangladesh a name in cricket world
Legend
He is a player with a huge responsibility for his team and country. He's both a good and economical bowler in shorter version and the striker bowler in test matches. In IPL he's the only man playing seriously from BD. With bat he played many match winning innings. He is now in the 1'st position in ICC all-rounder ranking in OID.
He should be in number 1 at least in the list of top 3
3 Comments
29
Sourav Ganguly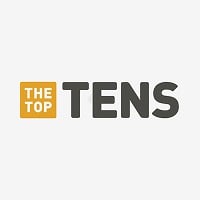 Sourav Chandidas Ganguly, affectionately known as Dada, is a former Indian cricketer and captain of the Indian national team.
He is the best cricket player in the world...
THE GREAT BENGAL TIGER... LOTS OF HANDS OFF FOR DADA.
YOU ARE THE ICON OF OUR BENGAL CRICKET...
Best cricketers in world
He is god of off side
2 Comments
30
Rahul Dravid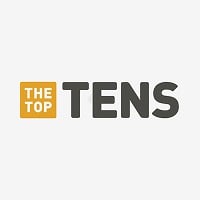 Grammar of the cricket
Example of Gentleman
Underrated Player
Master of Dignity
One the greatest test players of all time and India's best player abroad. He is the wall, one of the best defenders of all time.
He is the wall of Indian cricket if he stands to bat no bowler can take his wicket he is greatest player of all time
Rahul Dravid is one of my best cricket player in the IPL. His bating is really superb, mind blowing and unbelievable. I treat him as my cute brother. I will be more satisfied if he continues playing in IPL.
10 Comments
31
Imran Khan
Best cricketer that became prime minister
Imran Khan king of kings
He is awesome
Definitely among top 5.
9 Comments
32
Shane Watson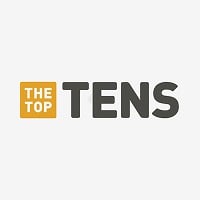 Shane Robert Watson is a former Australian international cricketer and a former captain, who played all formats of the game.
The second best all-rounder ever from Australia.
What an allrounder, he hit 12 sixes in a match against Bangladesh
World second. Very dangerous. 101 centuries
He is the second best allrounder of all times.
2 Comments
33 Matthew Hayden
34
Ian Bell
World's Worst Player recorded 0 Runs of 172523617516 balls
35
Daniel Vettori
One of the most finest cricketers New Zealand has ever produced
36
Brendon McCullum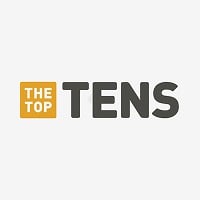 He will distort every bowler in the world
Why brendon mucCulum is so down here
MuCCULLUM IS the best player
37
Misbah-ul-Haq
Misbah is Great plyer
38
Irfan Pathan
Kapildev of modern indian cricket team
39
Sir Isaac Vivian Alexander Richards
He is the geatest
40
Sir Richard Hadlee
One of the best cricketer nz produced. Fine all rounder.
Best bowler of all time
41
Martin Guptill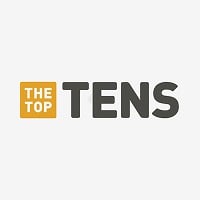 42 Umar Akmal
43 Greg Chappell
44
Yuvraj Singh
Top ever in team india
He hit six sixes an over and man of the tournament of wcc 11
He is a not only very good player also he is a best human being and also he is a best hitter so
He is a very good player
1 Comment
45
Kumar Sangakkara
He is the greatest character ever
KUMAR IS THE REAL CRICKETER EVER, OTHER THAN CRICKET HE HAS GOOD MANNER, WHICH ARE NEVER SEEN FROM ANY OTHER CRICKETER, HIS PASSION IS BRILLIANT, AND HE RESPECT OTHERS. SO THIS IS NOT THE RIGHT PLACE FOR HIM. SO GUYS KEEP HIM ABOVE THE OTHERS. WELL DONE KUMAR.
I agree with Raghav, he should be in first position!
He is a fantastic example of how to behave both as a man and a first class cricketer, kind, respectful and completely brilliant!
A TRULY CLASS ACT!
Kumar Sangakkara is not just Sri Lankas best batsman and keeper he is a true gentle man I know because I am from Sri Lanka and from his home town
5 Comments
46 Liam Hutton
47
William Grace
Not a single batsman in the 1880s managed an average over 50. Among batsmen with 10+ innings, WG in fact had the second highest average. This was due to the low quality of pitches, which meant that scoring was much harder. Since run-scoring went up drastically in the early 1910s, when obtaining a 50+ average was feasible, we cannot compare Grace to modern players in terms of pure batting average. Also, he played far more first class cricket, which was the main format at the time. At the end of 1895, he had scored 43265 first class runs, more than twice that of Walter Read, who was second on that list. His best years came before test cricket, from 1868 to 1880. To judge him by his test average is unfair.
50% of the players above him are overrated because of modern bias (Umar Akmal and Martin Guptill, really? ). Shahid Afridi and MS Dhoni making the top 10 is an absolute joke. These are a mix of the most popular cricketers and some good ones. WG Grace is among the top run scorers and wicket takers in cricket history, so I'm going for him.
The best cricketer of the the 19th century
48
Rohit Sharma
Best Batsman In The World
Class, elegant, destructive, intelligent, humble, eye candy.. the list of features goes on for the Hitman.
You should of been in the top 5 he has done 264 runs in ODI! WHY IS HE 51!
He is the best! he has 600+I ODI icc records
3 Comments
49
Suresh Raina
He is the smart player of cricket.
His shorts are looks fantastic.
He always shows rain of sixes.
He will be the future god of cricket.
He is the smart player.
He is match winner on most of the matches.
His shots are looks fantastic.
He is the future god of cricket.
MY THALA RAINA
50
Chris Gayle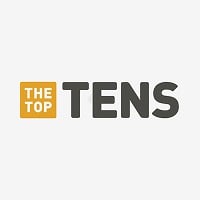 He is too far down in this list. He's a legend
This guy was a boss should be #2 behind tendulkar
A thunder storm or should I say Gayle storm
He is a very very good man he like on fire
4 Comments
PSearch List
Related Lists

Top 10 Most Handsome Cricketers
Top 10 Best Pakistani Cricketers In 2015
Top 10 Cricketers Who Have Been Accused of Match/Spot Fixing Scandals

Top 10 Cricketers Who Have Been Accused of Ball Tampering
List Stats
5,000 votes
147 listings
11 years, 123 days old

Top Remixes (17)
1. Mahendra Singh Dhoni
2. Don Bradman
3. Sachin Tendulkar
msdfan
1. Don Bradman
2. Sachin Tendulkar
3. Shane Warne
Supertacoz
1. Shahid Afridi
2. Imran Khan
3. Sachin Tendulkar
Zain
View All 17
Error Reporting
See a factual error in these listings? Report it
here
.