Best ATV Companies
q12error
The Top Ten
1
Honda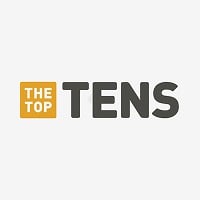 Honda Motor Co., Ltd. is a Japanese public multinational conglomerate corporation primarily known as a manufacturer of automobiles, aircraft, motorcycles, and power equipment.
I grew up on Polaris's and the first was great 350 4x4 until it went into some water. Then the problems started. The second Polaris was a sportsman 500, great bike until you try to Creek ride. I say if you plan on light usage around a farm or ranch Polaris are fast and ride well. However that being said my brother bought a Honda foreman and that bike has just been abused by him. It still runs which is a miracle if you have seen what my brother does to it. The Polaris's I've owned have usually had to get a new belt with belt housing every year if we are riding a lot. Those Hondas on the other hand just keep going. The Hondas don't have the speed or the power but does that really matter when it's pulling a Polaris back because a burnt belt. I've been there way to many times. My next bike will be a Honda.
No matter what the popular opinion is I know Polaris isn't all that good. My dad has a Honda foreman 500 and his friend has a Polaris 1000 and they go extreme riding and the Polaris got stuck often where as the foreman never got stuck once. The Polaris four wheelers might be comfortable but get destroyed faster because of it. I would say Honda is the longest lasting four wheeler brand.
Had a Chinese ATV that kept getting stuck And had to constantly fix it, not a single issue with the foreman 500. Plus we use it at our relay for life event every year as a hay ride and it the kids around like its nothing
I have a Honda rancher 420 it is a 2016 and it is a tank yes I have gotten it stuck because of the ground clearance but it has so much power it pulled my buddy's polaris sportsman 500 like it was nothing over all Honda is the best out there and u should all get one
V 55 Comments
2
Polaris
I'm a kid and I have a Polaris sportsman 500 and Me and my dad have had it since I was two and I've never had 1 problem with it I'm 13 now and I have never Polaris is by far the best company out there and I will tell you why because I worked a Honda that we have exactly like I do everyday feeding the horses and other fun stuff like mudding and getting in deep water and my Polaris is just fine I think we have had to take the Honda to the shop 10 times since we've had it and we got when I was nine I don't know but Polaris is the best and take note this is my opinion
No matter what the popular opinion is I know Polaris isn't all that good. My dad has a Honda foreman 500 and his friend has a Polaris 1000 and they go extreme riding and the Polaris got stuck often where as the foreman never got stuck once. The Polaris four wheelers might be comfortable but get destroyed faster because of it. I would say Honda is the longest lasting four wheeler brand.
I have a Polaris 400, 4 by 4, it's absolutely beautiful, great power and durability! Literally goes through everything! My friends get stuck in mud all the time, but the Polaris just rams right through it.
Pulling and leaving Hondas in the dust always.
V 58 Comments
3
Yamaha
I've had the same Yamaha Moto 4; 200 since 1984 it still fires and runs dependably with the first button push. The machine has been through 3 generations of kids learning to ride. Thousands of hours on it. Dealership maintenance since bought off the showroom floor. Only parts to replace have been expected, tires, air filters, brakes. But parts are becoming harder and harder to find. I still get people try to buy it from me, but cannot part with it. However, I am exploring purchasing a new one. I truly hope the new models provide for such great adventures and last half as long.
You don't have the best unless you down nestled into a yamaha they are built to be an extension of you. Sitting on a high horse bouncing gives you less control. Also if you know about atvs then you would also know that to have the choice between locking front and limited slip differential is important to the EXPERIENCED rider as well as how you engage it then you know yamaha is the best. No question. If your a teen please save your comments for teeny bopper bikes.
The new grizzly is a grizzly on wheels. - q12error
It's great
V 43 Comments
4
Can-Am
Amazing I've had my ds 250 for about 4 years now and all I have to do is put gass in itand it runs every time amazing machine
Can am is a very strong ATV brand, it can heat threw any thing that stands in its way.
This rocks that all
It I the best
V 16 Comments
5
Arctic Cat
I just bought my 550 and I take it through hell and back. It's the best ATV in my opinion
I wouldn't ride anything but a Arctic Cat. Best ATV for rock crawling and mud bogging.
All I do with arctic cats is pull and tow polaris back home
I own a 2013 400 core its been through the same or more than my buddy's 500 outlander. I've hauled my other buddies 750 brute out of tons of holes. only problem I've had with it is the electrical and brake pads.
V 16 Comments
6
Kawasaki
Have two brute forces 300 and the 650 fun machines better then ole piece of polaris, never own another one of those no good for nothing machines
I want one for my 16th! The ultimate motocross bike!
I have a Lakota 3000 sport and nerve give me any problem
2005 Brute Force. Still going strong, can't kill it.
V 14 Comments
7
Suzuki
Work's hard but rather have a honda.
Best machine on the market today! Not the fastest, most powerful or smoothest riding but the best all around utility machine out there. Sharpe looking too.
Trust worthy, works, fun to, ride
I have a 1986 Suzuki LT230 and it is the fastest quad I have owned, topping out at over 130 mph, and has a hellish amount of power. It has 8,993 km on it and I have changed oil and tires, that's it.
V 7 Comments
8
CFMOTO
Excellent quality and price
I'm 13 have a 500 terra lander and I have fallen in love with it lots of power and will do almost anything
Soon going to be one of the top 10 in my opinion
Great company I have 450 cforce atv 2016 and 520 cforce 2017 they are the best
V 6 Comments
10
KTM
They are the best
Stock, they are tricked out!
Its undisputable that the KTM 450SX in 2009 was and is the best race quad ever built. Stock for stock there never has been a quad as capable as this one on an MX track
KTM IS MORE USED THAN SUZUKI AND ARCTIC CAT YOU LIERS
V 1 Comment
The Newcomers
? Apollo
?
TGB
"Great price! "
Great ATVs! Performs well in offroad!
Well, large variety of ATVs. Great equipment. Latest technology, LEDs, EPS.etc
My favorite so far is the TGB Blade 1000 EPS PRO T3B. One of the best ATV! I'm not sure if it's well known, but I think it would win a Trapper ATV.
The Contenders
11
Bombardier
Why is this here, Can-Am is already on the list. They're the same company.
Maybe not the best, but bombardier ATV's are super tough and great to ride. my #1
Ds650x is the best atv ewer made.
Same as can amm
V 1 Comment
12
TaoTao
They are not horrible the company gets a bad rap because most people think the company is some unreliable cheap Chinese company which it isn't it is Chinese but they make very decent ATV's and Quad's the only thing that I don't like is that there way to expensive they should sell them under $200 but the company gets a bad rap if I had the chance I would be happy to be sponsored by them for ATV racing I would be happy having them sponsor me I ride mostly honda's and a few kawasaki's I like Kawasaki's but you know what my favorite brand is yes I might get hate for it but it's Tao-Tao because they get such a bad rap so I would watch what you say about them before you speak there 13 not 20 so I would keep quite because Tao-Tao is a very decent good company making Quad's just need to lower the price.
Horrible machine but probably the best Chinese quad.
Great fast adult ATV's.
I have 3 of them, two 150cc and a 250cc for me, they are fine,and for 3k for all 3, no too bad..i had them in upstate nh in the jericho trails, they did just fine.. no u can't pop wheelies n such, no they are not psycho super machines, but yes they need repair and lots of tightening every few.. if your broke but want to enjoy, they are fine.
if not, spend 7x the money..
V 4 Comments
13
Kymco
Great ride for the price! Have 5 kids, and they can't wear it out.
Awesome bikes
My MXU 300 hits 70mph and has held up for 5 years no problems at all yet!
Great bike.. I have 28" gorilla on it... Works grear
V 1 Comment
14
Linhai
Is the worse machine I had. Broke down in 6months as the clutch fell to pieces, a lot to fix and used 3,times and same problem and informed not uncommon for clutch to break down.
Very good quality compare with cery good price
15
Cectek
The first one with bag differential
Very modern tecnique
top
Top quality
V 2 Comments
16
Kubota
Diesel. Has the only integrated cab in the business. Has factory heat and AC.
There one of the best but go for john deer first
10 YRS AND ONY CHANGE OIL AND FILTERS---NP PROBLEMS
17 Aeon
18
Italika
is not the best but haves an average performanceand its the cheapest - RenoK
19
Odes
I fink fhey r greate biks and have god mony
20
Lifan
it is bad
Best atvs
BAdd New Item
Recommended Lists
Related Lists

Top Ten Songs on the ATV Offroad Fury Soundtrack
Top 10 Mario Kart 8 Karts/Bikes/ATVs
Top 10 Mario Kart 8 Karts & ATVs

Best Metal Bands to Listen to While Riding an ATV
List Stats
1,000 votes
37 listings
7 years, 128 days old

Posts
Error Reporting
See a factual error in these listings? Report it
here
.