Best ATV Companies
The Top Ten
1
Honda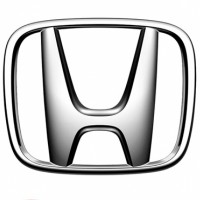 Honda Motor Co., Ltd. is a Japanese public multinational conglomerate corporation primarily known as a manufacturer of automobiles, aircraft, motorcycles, and power equipment.
I grew up on Polaris's and the first was great 350 4x4 until it went into some water. Then the problems started. The second Polaris was a sportsman 500, great bike until you try to Creek ride. I say if you plan on light usage around a farm or ranch Polaris are fast and ride well. However that being said my brother bought a Honda foreman and that bike has just been abused by him. It still runs which is a miracle if you have seen what my brother does to it. The Polaris's I've owned have usually had to get a new belt with belt housing every year if we are riding a lot. Those Hondas on the other hand just keep going. The Hondas don't have the speed or the power but does that really matter when it's pulling a Polaris back because a burnt belt. I've been there way to many times. My next bike will be a Honda.
I have only bought Honda's after I bought one of those dirtbikes from pep boys and that was junk. This is when I got a Honda and I have had 3 and there the best thing I have ever gotten. They always start up and perform very well. I had a Yamaha blaster and the throttle stuck on that and it would rev up all the one by itself so I got rid of that. I also had a kawasaki 700 prarie and I loved that it never ever got stuck and went through anything. Honda's are the best but I agree Yamaha and kawasaki are very good too I think my blaster engine was rebuilt and was done incorrectly so I guess it wasn't yamahas fault
Polaris has a hole lot more electronics and power them Honda but Honda will just keep on going Polaris will go for a long time but will loose a hole lot of power
My first atv was a honda 50. 34 years later its still going. Had atc's no issues. Had lots of access to polaris in the late 90's and 2000's. Great machines, but break downs. Tried the can am thankfully it had warranty cause it was ridden with issues. So got a two ip arctic cat, it was a tank and not enjoyable to ride or steer. Went back to honda now have 2 and a pioneer best 4 wheelers. A pleasure to drive and work great!
2
Polaris
I ride a 2014 sportsman 570 EFI and I take it mudding and trail riding and it's great for utility around the house. It's treated me very well. Got plenty of power and gets great mpg. Only issue I've had was bad connection to the battery because it was caked with mud. My dad rides an '07 sportsman 800 and he loves that thing. It's got a ton of power. We go trail riding almost every weekend.
I bought a Polaris 4 wheeler back when they first started making 4 wheelers. My friends laughed at me until they rode it. Then they said it was too smooth and it don't feel like a 4 wheeler because of its independent suspension. And then the other companies came out with there own version of independent suspension. Soon my friends called Polaris the Cadillac of 4 wheelers. I've owned my own Honda, Yamaha and Kawasaki growing up and rode other brands, but I will stick with Polaris.
Owned Polaris all my life, they all have been great, currently own 2017 Polaris Highlifter 850, 2018 Polaris Highlifter 1000, 2018 Polaris RS1 and just purchased a 2020 Polaris Scrambler 1000 S. I'll take a belt drive anyday over gears.
No matter what the popular opinion is I know Polaris isn't all that good. My dad has a Honda foreman 500 and his friend has a Polaris 1000 and they go extreme riding and the Polaris got stuck often where as the foreman never got stuck once. The Polaris four wheelers might be comfortable but get destroyed faster because of it. I would say Honda is the longest lasting four wheeler brand.
3
Yamaha
I've had the same Yamaha Moto 4; 200 since 1984 it still fires and runs dependably with the first button push. The machine has been through 3 generations of kids learning to ride. Thousands of hours on it. Dealership maintenance since bought off the showroom floor. Only parts to replace have been expected, tires, air filters, brakes. But parts are becoming harder and harder to find. I still get people try to buy it from me, but cannot part with it. However, I am exploring purchasing a new one. I truly hope the new models provide for such great adventures and last half as long.
You don't have the best unless you down nestled into a yamaha they are built to be an extension of you. Sitting on a high horse bouncing gives you less control. Also if you know about atvs then you would also know that to have the choice between locking front and limited slip differential is important to the EXPERIENCED rider as well as how you engage it then you know yamaha is the best. No question. If your a teen please save your comments for teeny bopper bikes.
I work for a Motorsports dealership and have an opportunity to ride and demo all ATV brands plus get to witness which brands seem to come in for service the most. Yamaha is by far the most reliable and dependable ATV's on the market. Yamaha's are well built and also give you the most bang for your buck!
Yamaha is best and there is no doubt about it. I have the 1999 350 big bear still runs like a charm and cranks on first press of the button the only thing I've had to do is add new batteries. I also have the 2018 Honda 420 and 2018 Kodiak 450 and the Kodiak runs like a angle compared to the honda
4
Can-Am
Excellent ride, super power, akin to a cadilac crossed with a wild animal. My only issue was a belt worn from plowing with the bike. Its super capable but not as utility based as my older manual shifting Honda. With good rubber its nearly unstoppable.
Driven a lot of Honda atvs bulit after 2001. Most of them if not all had to be fixed for one reason or another. After that got a ranger 6x6 for around the house some issues not much. Not long after that my family pickup some can-am atvs. Little to no issues with at all. However Honda had issues with the Speedo display, cv shaft, wiring setup. So far the top atv and side by side companies are Polaris, Can-am, Yamaha, and arctic cat.
Rock solid. Have had an Outlander 2up and Commander S X. Both great machines.
I watch how other's ride their machines without a care and then complain because something breaks. Everyone remember no matter what make they are all of them are mechanical and have a breaking point.
I own a can am outlander 570 it's very fast for a 570 goes just over 70 mph pulls a wheelie no problem fantastic handling. No squeaks or loose bolts very smooth ride very comfortable ergonomics are perfect sweeet v-twin sound comes with premium aluminum wheels and speed-sensitive 3-mode power steering. Can't say enough good about this atv. Although in the summer if you're wearing shorts some heat does come off the transmission on your left leg. It the winter it's a plus because it keeps you warm. All around extremely impressive atv better than my neighbors Polaris 570 and Yamaha 700 and Kawasaki 750
5
Arctic Cat
19 years of service for my 2001arctic cat 300 4x4 and still going strong. Trail riding hunting, and winter plow vehicle. Ad the only thing I had to replace was the tires, oil, and spark plug. I 100%will purchase Textron/ Arctic Cat again.
I have always had Arctic Cat and have never had a problem.
Buddy have all Polaris and have never has a ATV that has been a good working machine.
I would recomend Arctic Cat to anyone anytime.
I own a 2013 400 core its been through the same or more than my buddy's 500 outlander. I've hauled my other buddies 750 brute out of tons of holes. only problem I've had with it is the electrical and brake pads.
This is really cool. They make snowmobiles and there really good to. I'd recommend it to anyone that had trouble with the company's above or below.
6
CFMOTO
Have 2019 Cfmoto Cforce 500. Couldn't be happier. Solid machine. Sharp looking. Great features. More affordable than I thought possible for such a beast. Dealer told me they wouldn't be carrying them if they were not reliable.
CF Moto is getting better with years. I love the new C Force 550cc 2016. Excellent quality and very good value for money. I advice all atv riders to try it they wont regret.
I've had the uforce 800 EPs now for three years now. It is as fast as they say and so far no major issues. Moved a washer and dryer in the bed
They are in the top of sell in Canada, Russian and Sweden...
7
Kawasaki
I bought my 2007 prairie 360 4x4 new. It's taken my 265lb butt everywhere, been hard on it, through the ringer! Use it to plow snow in Wyoming also. Only thing I've replaced is a belt once. Only complaint is it's a cold blooded machine and takes a little while to get warmed up. Can't complain at all.
Have an old mid 80s bayou. Left it outside the whole winter thru major storms and blizzards. It hardly ran before I put it there. I went out and it started right up. Amanzing quality
I have a 99 Kawasaki kvf 300 and it goes through more than my bro's polaris 700 explorer there tough machines I've rolled it 3 times and still nothing wrong with it. If your planning on buying an atv get a Kawasaki
Kawasaki makes great four wheelers Dirtbikes, and Street bikes, 5hey manufacter one of the fastest bikes you can get. Love this company by far, Honda makes some really good stuff too.
8
Suzuki

Suzuki Motor Corporation is a Japanese multinational corporation headquartered in Minami-ku, Hamamatsu.
I have a Suzuki and it is a 250 king quad year 94. It has been reacted twice since I have had it and it had a owner before me and they had beat it up on a farm. It had problems cv joint broke and the others where in bad condition. It was a project that me and my Papa had fixed it up and I've only had it for about 5 months and it can take a liken and keep on tiken.
Always had Suzuki, very reliable, little to no maintenance. Fast, powerful, built strong. We put our machines through some very challenging days of riding and Suzuki has been great. Have an '86 quad runner 250 4x4, '00 king quad epp, '05 Vincent 500, '08 king quad 750, all still run great and have over 10000km. The older ones are well over 20000km.
I am the original owner of two King Quad 700s. Both had an excessive battery drain problem. Suzuki knew about the problem and even issued a Technical Service Bulletin about it. But, they WOULD NOT fix my two Suzukis, even though they had a fix. I will never buy another Suzuki!
I have a 1994 QuadRunner 250 2x4 and it keeps up with the big boys on trails no problem. Still smooth shifting after 20 years! Light front end makes it an awesome wheelie bike! This bike has been through hell and back and no issues! Top speed is only 85km/hour on pave but that's enough for me.
9
SHERP
I was able to drive this monster, in different locations. I'm very surprised of its possibilities.
It is a real ATV. Easy drive, low consumption of fuel, unique parameters.
Great unit! It saves a lot of time of our primary machines
We have no roads, we only have directions
10
KTM
Its undisputable that the KTM 450SX in 2009 was and is the best race quad ever built. Stock for stock there never has been a quad as capable as this one on an MX track
Haven't rode one of there quad but I bet there good I have a ktm 125 bike
Love my 525xc the best (stock) ready to race quad! Add an Ohlins steering damper and it rides like a Cadillac!
Ktm has always been faster
The Contenders
11
AlphaSports
I have a cobra exc50 I race on it's super fast
12
Kymco
Great ride for the price! Have 5 kids, and they can't wear it out.
Great build, Excellent price point. Worth it.
My MXU 300 hits 70mph and has held up for 5 years no problems at all yet!
Great bike.. I have 28" gorilla on it... Works grear
13
Bombardier
Why is this here, Can-Am is already on the list. They're the same company.
Maybe not the best, but bombardier ATV's are super tough and great to ride. my #1
Ds650x is the best atv ewer made.
Same as can amm
14
Linhai
I had one for about ten months and it is excellent I had to spend money but it was 14 years old and the people who had it before me did not take good care of it. I had the Linhai Rustler 260 and I worked very hard with it but did not abuse it. I love this bike the reason I sold it is I thought I would like a baja bug more selling it was the worst mistake I ever made.
Is the worse machine I had. Broke down in 6months as the clutch fell to pieces, a lot to fix and used 3,times and same problem and informed not uncommon for clutch to break down.
Trash atv. Bought one and broke as soon. As I got home it didn't even turn on. Worst atv brand. don't buy Chinese brand atvs.
Very good quality compare with cery good price
15
TaoTao
They are not horrible the company gets a bad rap because most people think the company is some unreliable cheap Chinese company which it isn't it is Chinese but they make very decent ATV's and Quad's the only thing that I don't like is that there way to expensive they should sell them under $200 but the company gets a bad rap if I had the chance I would be happy to be sponsored by them for ATV racing I would be happy having them sponsor me I ride mostly honda's and a few kawasaki's I like Kawasaki's but you know what my favorite brand is yes I might get hate for it but it's Tao-Tao because they get such a bad rap so I would watch what you say about them before you speak there 13 not 20 so I would keep quite because Tao-Tao is a very decent good company making Quad's just need to lower the price.
Horrible machine but probably the best Chinese quad.
Great quads. Awesome for racing. Great quad for adults. 250cc quads are very fast. They can get up to 55/65 mph.
I have 3 of them, two 150cc and a 250cc for me, they are fine,and for 3k for all 3, no too bad..i had them in upstate nh in the jericho trails, they did just fine.. no u can't pop wheelies n such, no they are not psycho super machines, but yes they need repair and lots of tightening every few.. if your broke but want to enjoy, they are fine.
if not, spend 7x the money..
16 Aeon
17
Kubota
Diesel. Has the only integrated cab in the business. Has factory heat and AC.
There one of the best but go for john deer first
10 YRS AND ONY CHANGE OIL AND FILTERS---NP PROBLEMS
18
Cectek
The first one with bag differential
Very modern tecnique
xxx
19
Odes
Great quality and the best warranty in the industry
Good and cheap
I fink fhey r greate biks and have god mony
20
TGB
Just got me a TGB BLADE 520i EFI/EPS.
Offroading like a king!
Rock solid and reliable machine with loads of power. Should easily be top 5 in the world.
The fact that TGB is sold mostly in Europe is the reason why it's so low down in the list, it doesn't get the American and Canadian votes. Otherwise it would be in the top 3. Despite this: The TDL Blade is an animal made for the North. Finnish, Norwegian and Swedish forests above the polar circle are its home. Rock-solid engineering and reliability for life!
TGB should be in the TOP 5 manufacturers, they are high-end atvs. VERY reliable! Good standard equipment. I do recommend it over Polaris or Honda!
The best
21
John Deere
Don't know why John Deere are here, they don't make ATV's
My dad had a John Deere and that thing would be able to go through anything but YES John Deere does sell atvs
22
Italika
is not the best but haves an average performanceand its the cheapest
23
Baja
Had an old baja 90, I used it and abused for a while when I was younger and never had a problem. Couple plastics broke but that was our own fault and brake stopped but we just never bothered to fix anything. The engine always ran good some how. One day in the winter it had been sitting for a while and not started for a while and we went up there and it started just like that.
24 Jaguar
25
Coolster
"Great product, used for many years and goes VERY fast."
I have 2 coolers, I think they are 90cc. they are really fast at top speed and good for mudding and trail riding. they have never let me down
PSearch List