Best ATV Companies
q12error
The Top Ten
1
Honda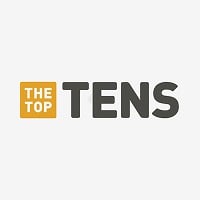 Honda Motor Co., Ltd. is a Japanese public multinational conglomerate corporation primarily known as a manufacturer of automobiles, aircraft, motorcycles, and power equipment.
Best hands down
I love my 2018 honda rancher it is the best atv in the class.
Awesome bikes
I grew up on Polaris's and the first was great 350 4x4 until it went into some water. Then the problems started. The second Polaris was a sportsman 500, great bike until you try to Creek ride. I say if you plan on light usage around a farm or ranch Polaris are fast and ride well. However that being said my brother bought a Honda foreman and that bike has just been abused by him. It still runs which is a miracle if you have seen what my brother does to it. The Polaris's I've owned have usually had to get a new belt with belt housing every year if we are riding a lot. Those Hondas on the other hand just keep going. The Hondas don't have the speed or the power but does that really matter when it's pulling a Polaris back because a burnt belt. I've been there way to many times. My next bike will be a Honda.
V 66 Comments
2
Polaris
I ride a 2014 sportsman 570 EFI and I take it mudding and trail riding and it's great for utility around the house. It's treated me very well. Got plenty of power and gets great mpg. Only issue I've had was bad connection to the battery because it was caked with mud. My dad rides an '07 sportsman 800 and he loves that thing. It's got a ton of power. We go trail riding almost every weekend.
Great ATV! Runs like a champion! Great value for the money!
Love my sportsman 570 utility
Great products. Great customer service.
V 75 Comments
3
Yamaha
Best Atv brand.
Yamaha are best
I think Yamahas are the best our 1986 Yamaha moto 4 200 is still running it smokes but has never had a rebuild.
I love yamahaaa
V 59 Comments
4
Can-Am
Lots of power never let me down
Amazing I've had my ds 250 for about 4 years now and all I have to do is put gass in itand it runs every time amazing machine
Driven a lot of Honda atvs bulit after 2001. Most of them if not all had to be fixed for one reason or another. After that got a ranger 6x6 for around the house some issues not much. Not long after that my family pickup some can-am atvs. Little to no issues with at all. However Honda had issues with the Speedo display, cv shaft, wiring setup. So far the top atv and side by side companies are Polaris, Can-am, Yamaha, and arctic cat.
I think that they are really awesome
V 19 Comments
5
Arctic Cat
2001 Arctic no problem a workhorse took me through the Wisconsin swamps.
Past ten years I have owned artic cat atv. First a 400 now a 1000 best in my opinion.
Number one bang for your buck
I love arctic cats they are tough and durable and give you a hell of a ride
V 21 Comments
6
Kawasaki
Tough four wheeler. Got a 2000 Prairie 650 and never had one problem.
My KFX 700 is a monster for the last 14 years. Never let me down
Have two brute forces 300 and the 650 fun machines better then ole piece of polaris, never own another one of those no good for nothing machines
I want one for my 16th! The ultimate motocross bike!
V 17 Comments
7
CFMOTO
I've had the uforce 800 EPs now for three years now. It is as fast as they say and so far no major issues. Moved a washer and dryer in the bed
They are in the top of sell in Canada, Russian and Sweden...
Excellent quality and price
CF Moto is getting better with years. I love the new C Force 550cc 2016. Excellent quality and very good value for money. I advice all atv riders to try it they wont regret.
V 9 Comments
8
Suzuki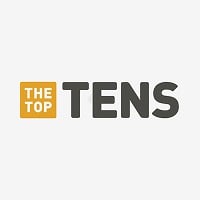 Suzuki Motor Corporation is a Japanese multinational corporation headquartered in Minami-ku, Hamamatsu.
2018 750 runs like a champ every time. 3000kms in 1 year. Others I ride with are mostly Can-Am and Honda, they always seem to be in the shop
I am the original owner of two King Quad 700s. Both had an excessive battery drain problem. Suzuki knew about the problem and even issued a Technical Service Bulletin about it. But, they WOULD NOT fix my two Suzukis, even though they had a fix. I will never buy another Suzuki! - KSellers66
Work's hard but rather have a honda.
Best machine on the market today! Not the fastest, most powerful or smoothest riding but the best all around utility machine out there. Sharpe looking too.
V 14 Comments
9
KTM
Love my 525xc the best (stock) ready to race quad! Add an Ohlins steering damper and it rides like a Cadillac!
Number 1
Ktm has always been faster
They are the best
V 4 Comments
The Contenders
11
Kymco
GREAT
Great build, Excellent price point. Worth it.
Great ride for the price! Have 5 kids, and they can't wear it out.
Awesome bikes
V 3 Comments
12
Bombardier
Why is this here, Can-Am is already on the list. They're the same company.
Maybe not the best, but bombardier ATV's are super tough and great to ride. my #1
Ds650x is the best atv ewer made.
Same as can amm
V 1 Comment
13
TaoTao
They are not horrible the company gets a bad rap because most people think the company is some unreliable cheap Chinese company which it isn't it is Chinese but they make very decent ATV's and Quad's the only thing that I don't like is that there way to expensive they should sell them under $200 but the company gets a bad rap if I had the chance I would be happy to be sponsored by them for ATV racing I would be happy having them sponsor me I ride mostly honda's and a few kawasaki's I like Kawasaki's but you know what my favorite brand is yes I might get hate for it but it's Tao-Tao because they get such a bad rap so I would watch what you say about them before you speak there 13 not 20 so I would keep quite because Tao-Tao is a very decent good company making Quad's just need to lower the price.
If you hate someone buy them a tao tao I had a 2017 and every week it was up for repair they are the worst atvs
Horrible machine but probably the best Chinese quad.
Great fast adult ATV's.
V 5 Comments
14
Linhai
I had one for about ten months and it is excellent I had to spend money but it was 14 years old and the people who had it before me did not take good care of it. I had the Linhai Rustler 260 and I worked very hard with it but did not abuse it. I love this bike the reason I sold it is I thought I would like a baja bug more selling it was the worst mistake I ever made.
Is the worse machine I had. Broke down in 6months as the clutch fell to pieces, a lot to fix and used 3,times and same problem and informed not uncommon for clutch to break down.
Very good quality compare with cery good price
15 Aeon
16
Cectek
The first one with bag differential
Very modern tecnique
top
Top quality
V 2 Comments
17
Kubota
Diesel. Has the only integrated cab in the business. Has factory heat and AC.
There one of the best but go for john deer first
10 YRS AND ONY CHANGE OIL AND FILTERS---NP PROBLEMS
18
Odes
Good and cheap
grat bike
I fink fhey r greate biks and have god mony
19
Italika
is not the best but haves an average performanceand its the cheapest - RenoK
20
TGB
The fact that TGB is sold mostly in Europe is the reason why it's so low down in the list, it doesn't get the American and Canadian votes. Otherwise it would be in the top 3. Despite this: The TDL Blade is an animal made for the North. Finnish, Norwegian and Swedish forests above the polar circle are its home. Rock-solid engineering and reliability for life!
The best
TGB is not in the top 10? LOL...
TGB should be in the TOP 5 manufacturers, they are high-end atvs. VERY reliable! Good standard equipment. I do recommend it over Polaris or Honda!
V 3 Comments
21
Baja
Had an old baja 90, I used it and abused for a while when I was younger and never had a problem. Couple plastics broke but that was our own fault and brake stopped but we just never bothered to fix anything. The engine always ran good some how. One day in the winter it had been sitting for a while and not started for a while and we went up there and it started just like that.
22
Lifan
it is bad
Best atvs
23 Jaguar
24
Coolster
I have 2 coolers, I think they are 90cc. they are really fast at top speed and good for mudding and trail riding. they have never let me down
"Great product, used for many years and goes VERY fast."
25
Hisun ATV/UTV
Hisun ATV/UTV
Great looking and excellent performance in the woods/desert, - Michaelhsu
26
John Deere
My dad had a John Deere and that thing would be able to go through anything but YES John Deere does sell atvs
Don't know why John Deere are here, they don't make ATV's
sucks
29
Mongoose
Same as kymco
30
Magnum
Good Quad, made my SMC. Parts easy got.
31
Fox
I bought a Fox 50cc for my son, Its now been handed down his younger brother and Santa brought a new Fox 110cc at Christmas for my older boy. Both are running faultless. For a third of the price of a well known Japanese brand.
32 Yamoto
33
Hammerhead
It's a good brand but it can break sometimes.
34 PGO
35
Apex
Not for Kids or these are the real deal they are the best of the best nothing else like it. No doubt they are the best hit the throttle you be droping panties. All the champs ride one.
If it's that fast it must be dangerous so why even have one
36
Kazuma
Terrible brand.
37 Venomsports
38 Gamax-quad
39
SHERP
horrible
The only ATV you will ever need.
40 Motobishi
41 Argo
42 Logic
43
Nebula Automotive
They are very good in service, gives prompt and door step services, best quality.
44
Quadzilla
I have a lt 540 kit suzuki hybrid my opinion is it's the best four wheeler/quad I ever had and the best
45
Adly
Quality Sport ATV's. Very fast and entertaining to ride.
BAdd New Item
Related Lists

Top Ten Songs on the ATV Offroad Fury Soundtrack
Top Ten Best ATVs
Best Months to Atv or Motocross Ride

Best Metal Bands to Listen to While Riding an ATV
List Stats
1,000 votes
45 listings
8 years, 309 days old

Error Reporting
See a factual error in these listings? Report it
here
.