Best Non Luxury Car Brands
The Top Ten
1
Toyota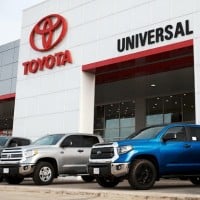 Toyota is a Japanese car manufacturer, located in Toyota, Japan. Some of their most notable cars include the Prius, Corolla, and Highlander.
Educate yourselves! Porsche and bmw are LU-XU-RY car brands they don't belong on this list. Ford sucks chevy is 100 times better they should be lower on this list. Toyota makes strong, reliable and long lasting cars. they may not have any supercars, but that's not their purpose! 3 best non luxury car brands are toyota, honda and subaru.
The best car brand in the world Ford second? WHAT!?!? They should be last because they are very unreliable. Honda should be second behind Toyota! A very good car brand but Toyota is the best!
My friend still has his Toyota corolla from 2003, its crazy how these cars last so long. I'm also in love with my toyota corolla from 2007 I believe, amazing works perfectly. I'm forever sticking with Toyota #loyalcustomer
Very efficient and valuable car, just not as fond of it than another of the cars in ownership though.
2
Ford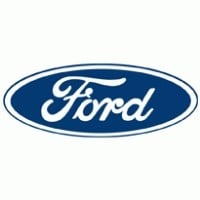 The Ford Motor Company is an American multinational automaker headquartered in Dearborn, Michigan, a suburb of Detroit.
These cars are built to last. I have put my Bronco through hell by offroading it in pretty much every type of environment and it still runs great, and it was handed down to me by my dad so it has previous usage too. Talk about tough!
Falcon
The longest lasting Model in Australian History and the Mustang could be said for America
Both nearing sixty years
Fords are awesome, built tough, made to last. I believe they top toyota any day of the week
Not as reliable as Japanese cars but they look and feel great.
3
Honda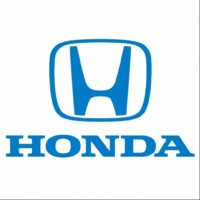 Honda Motor Co., Ltd. is a Japanese public multinational conglomerate corporation primarily known as a manufacturer of automobiles, aircraft, motorcycles, and power equipment.
How is chevy and ford over honda no offense to america but you guys suck when it comes to cars like I swear gm owns almost American car brand and ford and dodges pickups looks exzactly the same also I'm a American so don't hate on me for saying that because Japanese cars are the best for their price
Honda is the most underrated manufacturer in the world. Every car lives up to it's hypes. I certainly plan on getting a brand new Honda Civic soon because it is a sexy car!
I think Honda is the best non luxury car brand because it's very reliable and great quality although it's a little bit boring to look at but still great.
Had a 1.4 2003 civic.Now an Audi A6, god I miss my Honda. the Audi isn't unreliable or anything, just a little too Teutonic. a little bland, souless over engineered plus the ride is shocking.The Honda was a little tinny but everything was precise, bulletproof and easy to love.
4
Volkswagen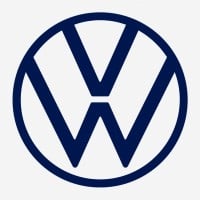 Volkswagen is a German automotive manufacturer founded in 1937. Headquartered in Wolfsburg, Germany, the company produces a wide range of vehicles, from sedans and hatchbacks to SUVs and commercial trucks. Volkswagen is one of the world's largest car manufacturers and focuses on creating cars for the mass market. The company aims to lead in the transition to electric vehicles and more sustainable mobility.
For those that love performance in there cars volkswagens a good one. reliability isn't that great on them though
I have the beetle convertible and it is amazing!

(the reg beetle is also nice)
Volkswagen ever and forever
5
Subaru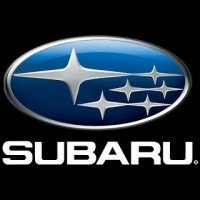 Subaru is a Japanese automaker known for its all-wheel-drive vehicles and boxer engines. Founded in 1953, Subaru focuses on creating durable and versatile vehicles that can handle a variety of driving conditions. The brand aims to offer a blend of performance, safety, and reliability in its product line, which includes sedans, SUVs, and crossovers. Subaru has built a strong following among outdoor enthusiasts and adventure seekers.
I just think Subarus' are such great durable reliable cars with standard All-Wheel-Drive like how many non luxury car brands come standard with them?
Can't believe over 200 thousand miles on my 08 Legacy and still runs like new. Amazing turbo too.
These rally-born cars are very reliable and they come standard with AWD. I love the Subaru Outback.
Making standard Awd cars for year. they are also reliable and sporty as well.
6
Hyundai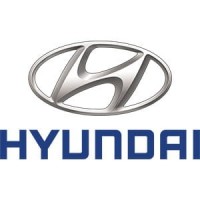 Making high quality cars in affordable package. I admit some parts are not as perfect as the Honda, Nissan and Volkswagen, but they're still better than any modern Toyota cars when it comes to engine smoothness, refinement, and solid built up quality. For such an affordable price you get a very ergonomic car with attractive interior design. Cheap but not cheapy.
Elantra agreement is brilliant as it is delightful and charming. This company has done proper cars for 6 generations now. Each different and more interesting than the last. It is become a great value in the automobile industry and everything that one might need with their vehicle. Some Elantras have handling that never could have guess. Anyhow it is a great deal.
Cars like the I30, Veloster, Sante Fé are you typical big brand cars like BMW and Land Rover, just in a smaller, cheaper, more economical package! Hyundai is brilliant, and their customer service is rated amongst the best in the world.. Better than that of Ferrari
I hate Hyundai. They say the Hyundai Accent is the most who died like 104 and my father had it made in 2006 and he crashed his car.
So don't ever buy a Hyundai ever again!
7
Renault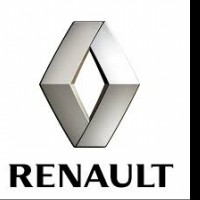 Renault is a French multinational automobile manufacturer founded in 1899. The company produces a wide range of vehicles, from cars and vans to electric and commercial vehicles. Renault focuses on innovation and sustainability, leading initiatives in electric mobility and smart city solutions. The brand aims to be a pioneer in eco-friendly transportation options while maintaining its commitment to style and performance.
It gets the job done. I had a Renault Cleo and it was great for family.
Love my Clio 2018 got more extra equipment then most luxry cars becouase most that buy them can't afford stuf like side mirrors that fold when You lock. And stuff sad
8
Chevy
What I like about chevy is that they make cars for every price range. Spark, camaro, impala, corvette... They also deliever tons of power and they are affordable. Chevrolet has a car for everyone
Some cars are nice and some aren't. some feel refined and some feel dated
There ain't nothing like black chevy on my bucket list.
It seems everything they do turns to great!
9
Kia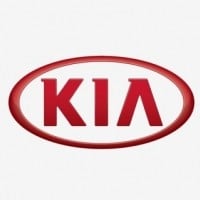 Kia is a South Korean automotive manufacturer, founded in 1944. Now a subsidiary of Hyundai Motor Company, Kia produces a wide range of vehicles including sedans, SUVs, and electric cars. The company focuses on creating vehicles that offer value for money, combining quality and affordability. Kia aims to be a leading global automaker, committed to innovation and customer satisfaction.
My wife and I purchased a 2014 Kia Optima. I have never seen a more stylish automobile with all the options at the ridiculously low price... Heated front and rear seats, GPS and Sirius and the Optima rides like a Caddy. We are very pleased with this car.
Great car for young and older people. I have owned my Kia for 8 years. Love it and plan to get another one when this one is done.
Makes a great young persons car. pretty much hyundai with more style options
10
Holden
What the heck is this
One of the best
The Contenders
12
Nissan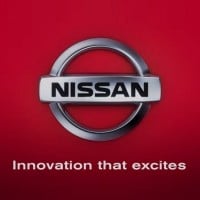 Nissan is a Japanese multinational automobile manufacturer headquartered in Yokohama, Japan. Founded in 1933, the company produces a range of vehicles including sedans, SUVs, and electric cars. Nissan focuses on innovation and sustainability, investing heavily in research and development. The company aims to be a leader in the automotive industry, committed to providing high-quality, safe, and environmentally friendly vehicles.
My Juke's engine is a trooper, I swear I'm driving a sports car sometimes when the turbo kicks in and in sport mode- reminds me of my previous cars' handling- an Acura T- and the ride in my friends' BMW. 325. Sometimes expensive doesn't always mean better, and high quality materials don't indicate a reliable engine and a great driving experience. I leave luxury at home where I spend most of my time and have my Juke to get me where I need to go while having tons of fun doing it- I drive it in sport mode on highways now and don't fear the gas mileage going down; I feel like many people worry the gas mileage will suffer when driven in sport mode for a long time. As with any car I've experienced, the more fun it is to drive the more often I have to fill it up- but it's so worth it! The best part is I get to choose when I don't want to drive it in normal and economy, and that's typically only when driving in the city- no need to speed for me. But on the highway, I always go back to sport ...more
On my 2nd Nissan- Love it! Very reliable, sleek. Wouldn't have anything else!
Love my Nissan, very reliable, have owned a Nissan model for over 10 years
I have owned a Nissan for over 13 yrs had no trouble with either car. Good gas mileage. Reliable.
13
Chrysler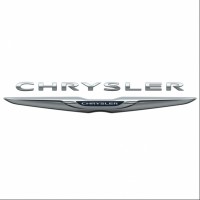 Chrysler is one of the "Big Three" automobile manufacturers in the United States, headquartered in Auburn Hills, Michigan.
This should be #1! 1 They make the best cars around! (Bentley would be the best, but how much of those are there? )
My 300c is best luxury car I have ever owned that was not a luxury brand
Very good car underrated
14
Mitsubishi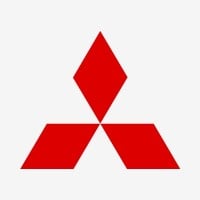 The Mitsubishi Group is a group of autonomous Japanese multinational companies in a variety of industries.
15
Mazda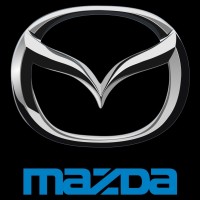 Mazda Motor Corporation, commonly referred to as simply Mazda, is a Japanese multinational automaker based in Fuchū, Aki District, Hiroshima Prefecture, Japan.
Mazdas are great. Not only do they look very stylish, but they also are reliable, sporty, and unique. Very creative.
16
Lancia
Lancia is dead, does not exist any more, next will be Fiat or Alfa Romeo.
17
Alfa Romeo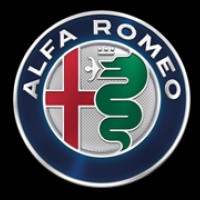 Alfa Romeo Automobiles S.p.A. is an Italian luxury car manufacturer, founded by Frenchman Alexandre Darracq as A.L.F.A.
I have driven quite a few brands of cars aver the past 40 years. all I am saying is that an Alfa Romeo was always my favourite, Currently 4 Alfas in my yard including the new Guilieta Distinctive Wow, what a car!
18
BMW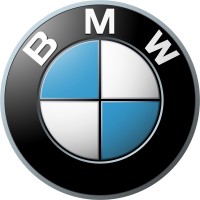 BMW (Bayerische Motoren Werke in German, or Bavarian Motor Works in English) is a German multinational company which currently produces luxury automobiles and motorcycles, and also produced aircraft engines until 1945.
I love both Porsche and BMW but this stupid thing only lets me pick one!
19
GMC
GMC is not a luxury brand, but it is above average.
Between a regular and luxury brand
Buy one you will love it!
20
Fiat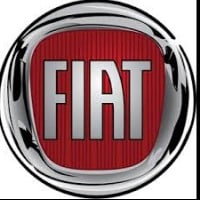 Fiat is an Italian automaker that was founded in 1899. Now a part of Stellantis, the company is known for producing a wide range of vehicles, from small city cars to commercial vehicles. Fiat focuses on delivering affordable, efficient, and stylish cars that cater to a broad market. The brand aims to provide value for money while maintaining a reputation for quality and reliability.
21 Citroen
22
Maruti Suzuki
Best car in India and the Suzuki Baleno best car and got some more power
Baleno is the best car by maruti suzuki leading company in india
23
Dodge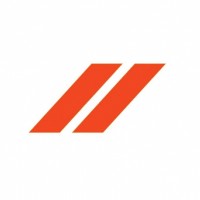 Dodge is an American brand of automobiles, minivans, and SUVs, founded in 1900. Owned by Stellantis, Dodge focuses on creating high-performance, durable vehicles. Known for its muscle cars like the Charger and Challenger, Dodge aims to offer exciting driving experiences, blending power with comfort.
24
Mini
Mini is owned by BMW and some people consider it a luxury brand even though it is not luxury.
They are the luxury city cars, but they are still average.
25
Peugeot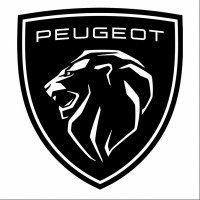 Best in Rally. Diesel engines mounted on lots of other brands (eg Volvo).
PSearch List