Best Non Luxury Car Brands
andrewerdna100
The Top Ten
1
Toyota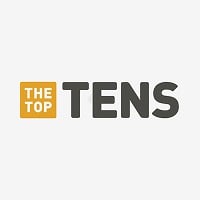 Toyota is a Japanese car manufacturer, located in Toyota, Japan. Some of their most notable cars include the Prius, Corolla, and Highlander.
Still one of the best and most reliable vehicles made.
The best car brand in the world Ford second? WHAT!?!? They should be last because they are very unreliable. Honda should be second behind Toyota! A very good car brand but Toyota is the best!
Best interior in the range of 17 to 18 lak...
My family had two toyotas and we all love them. they are comfy, reliable and fun.
V 11 Comments
2
Ford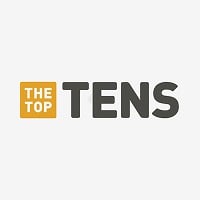 The Ford Motor Company is an American multinational automaker headquartered in Dearborn, Michigan, a suburb of Detroit.
Falcon
The longest lasting Model in Australian History and the Mustang could be said for America
Both nearing sixty years
Not as reliable as Japanese cars but they look and feel great. - andrewerdna100
Fords are awesome, built tough, made to last. I believe they top toyota any day of the week
My second dream car is a Ford F 150 - lovefrombadlands
V 9 Comments
3
Honda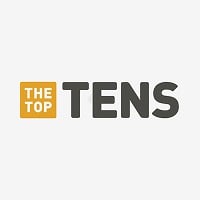 Honda Motor Co., Ltd. is a Japanese public multinational conglomerate corporation primarily known as a manufacturer of automobiles, aircraft, motorcycles, and power equipment.
How is chevy and ford over honda no offense to america but you guys suck when it comes to cars like I swear gm owns almost American car brand and ford and dodges pickups looks exzactly the same also I'm a American so don't hate on me for saying that because Japanese cars are the best for their price
I think Honda is the best non luxury car brand because it's very reliable and great quality although it's a little bit boring to look at but still great.
Very reliable and family friendly but they seem kind of boring to look at - andrewerdna100
Honda is the most underrated manufacturer in the world. Every car lives up to it's hypes. I certainly plan on getting a brand new Honda Civic soon because it is a sexy car!
V 6 Comments
4
Chevy
Some cars are nice and some aren't. some feel refined and some feel dated - andrewerdna100
It seems everything they do turns to great!
It seems everything they do turns to great!
V 2 Comments
5
Hyundai
Making high quality cars in affordable package. I admit some parts are not as perfect as the Honda, Nissan and Volkswagen, but they're still better than any modern Toyota cars when it comes to engine smoothness, refinement, and solid built up quality. For such an affordable price you get a very ergonomic car with attractive interior design. Cheap but not cheapy.
Making an effort to go from being a cheap made car to having some nice quality designs - andrewerdna100
On my second Hyundai - a Veloster - and I love everything about it. It incorporates what I liked best about each of the previous cars I've owned. And the service can't be beat.
Accent it is.. Reliable and affordable.
V 5 Comments
6
Nissan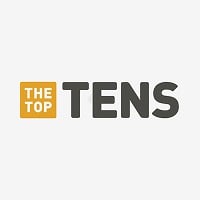 My Juke's engine is a trooper, I swear I'm driving a sports car sometimes when the turbo kicks in and in sport mode- reminds me of my previous cars' handling- an Acura T- and the ride in my friends' BMW. 325. Sometimes expensive doesn't always mean better, and high quality materials don't indicate a reliable engine and a great driving experience. I leave luxury at home where I spend most of my time and have my Juke to get me where I need to go while having tons of fun doing it- I drive it in sport mode on highways now and don't fear the gas mileage going down; I feel like many people worry the gas mileage will suffer when driven in sport mode for a long time. As with any car I've experienced, the more fun it is to drive the more often I have to fill it up- but it's so worth it! The best part is I get to choose when I don't want to drive it in normal and economy, and that's typically only when driving in the city- no need to speed for me. But on the highway, I always go back to sport ...more
On my 2nd Nissan- Love it! Very reliable, sleek. Wouldn't have anything else!
Love my Nissan, very reliable, have owned a Nissan model for over 10 years
Nissan is way better than any other crappy american brand
V 5 Comments
7
Volkswagen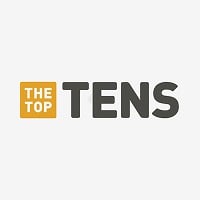 I have the beetle convertible and it is amazing!

(the reg beetle is also nice)
Volkswagen ever and forever
For those that love performance in there cars volkswagens a good one. reliability isn't that great on them though - andrewerdna100
VW is the best
V 1 Comment
8
Subaru
Making standard Awd cars for year. they are also reliable and sporty as well. - andrewerdna100
Can't believe over 200 thousand miles on my 08 Legacy and still runs like new. Amazing turbo too.
Subaru is the best what are you talking about.
These rally-born cars are very reliable and they come standard with AWD. I love the Subaru Outback.
V 5 Comments
9
Buick
Very good car
the best
Pretty much like a cheaper luxury car. look more expensive then chevys. - andrewerdna100
10
Kia
My wife and I purchased a 2014 Kia Optima. I have never seen a more stylish automobile with all the options at the ridiculously low price... Heated front and rear seats, GPS and Sirius and the Optima rides like a Caddy. We are very pleased with this car.
Great car for young and older people. I have owned my Kia for 8 years. Love it and plan to get another one when this one is done.
Makes a great young persons car. pretty much hyundai with more style options - andrewerdna100
The Contenders
11
Alfa Romeo
I have driven quite a few brands of cars aver the past 40 years. all I am saying is that an Alfa Romeo was always my favourite, Currently 4 Alfas in my yard including the new Guilieta Distinctive Wow, what a car!
12 Fiat
13
Maruti Suzuki
Best car in India and the Suzuki Baleno best car and got some more power
Baleno is the best car by maruti suzuki leading company in india
NOT THAT MUCH
14 Holden
15
GMC
GMC is not a luxury brand, but it is above average.
Between a regular and luxury brand
Buy one you will love it!
16
BMW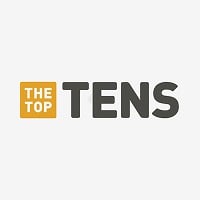 I love both Porsche and BMW but this stupid thing only lets me pick one!
17
Lancia
Lancia is dead, does not exist any more, next will be Fiat or Alfa Romeo.
18
Chrysler
This should be #1! 1 They make the best cars around! (Bentley would be the best, but how much of those are there? )
My 300c is best luxury car I have ever owned that was not a luxury brand
V 1 Comment
19
Mitsubishi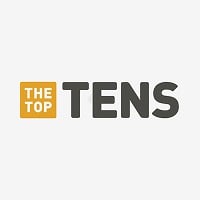 The Mitsubishi Group is a group of autonomous Japanese multinational companies in a variety of industries.
20
Renault
It gets the job done. I had a Renault Cleo and it was great for family.
The clio and the alpine are very reliable - bobcards
Renault Nissan is now the 3rd car maker in the world with almost 10,000,0000 cars sold in 2016.
Renault-Nissan is the 3rd car company is the world.
I've got a Kadjar it's super, and costs 30% less than a German same kind of car.
21
Mazda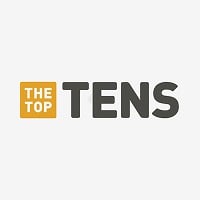 Mazda Motor Corporation, commonly referred to as simply Mazda, is a Japanese multinational automaker based in Fuchū, Aki District, Hiroshima Prefecture, Japan.
22 Škoda
23
Vauxhall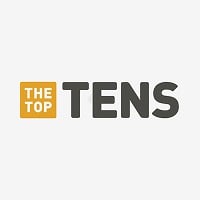 Vauxhall / Opel are now belonging to Peugeot and Peugeot we like so much.
24
Peugeot
Best in Rally. Diesel engines mounted on lots of other brands (eg Volvo).
25 Plymouth
26
Tata Motors Limited
The safest passenger car manufactuters
27 Chery
28 BYD
29 Proton
30
Mini
Mini is owned by BMW and some people consider it a luxury brand even though it is not luxury.
They are the luxury city cars, but they are still average.
31
Porsche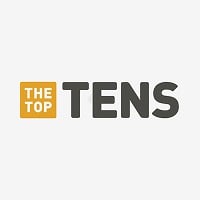 BAdd New Item
Recommended Lists
Related Lists
Top Ten Luxury Items for Every Car Maker to Install
Top Ten Best Luxury Cars
Best Luxury Car Colors
Best American Luxury Cars
List Stats
400 votes
31 listings
6 years, 193 days old

Top Remixes (5)

1. Ford
2. Chevy
3. BMW
Dell124

1. Ford
2. Chevy
3. Nissan
bwest1997

1. Toyota
2. Ford
3. Volkswagen
Nathan360
View All 5
Error Reporting
See a factual error in these listings? Report it
here
.