Top 10 Car Audio Brands
When you hit the road you always leave a part of you behind. You need something to fill the gap and you do it with music. When you are stuck in traffic on the way to office, it cuts off the rest of the world. If you are on a long trip to be away from civilization it gives you a place to belong. You step on the gas to the beats of music. A wise man once said "Some beautiful paths can't be discovered without getting lost". The only thing that can elevate your presence in that moment is a top quality audio system. For the lovers of the road in India, there are a lot of options for check out these cool audio systems to enhance the feel of your trip.

The Top Ten

1 Sony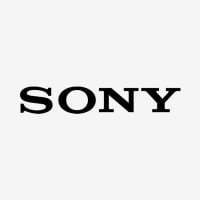 Sony Group Corporation, commonly known as Sony and stylized as SONY, is a Japanese multinational conglomerate corporation headquartered in Kōnan, Minato, Tokyo, Japan. ...read more.
The Sony Corporation is an industry giant, with its roots deep in various fields Such as Movies, Music, Video games etc. Sony has been a trusted brand in India for a number of years now. Their mobile phone technology and Hd televisions are a joy to use. Sony's audio is known to be crisp and well balanced, with the mids and the highs and lows. The Sony Xplode was a really popular car audio system back in the day. Over the years Sony has perfected their products, their speakers and amplifiers define value for money. That resonates with the loyal fan base they have in India.
2
JBL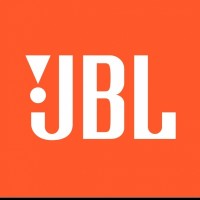 Another Brand from the house of Harman, Jbl is ubiquitous in the Indian market. Endorsed by A.R. Rahman one of the most sought after artists in India. The brand is a favourite among college kids and professionals alike. Their car audio products are well crafted for looks and give out one of the best thumps for your bass needs.
3
Kenwood
Founded in 1946, Kenwood is one of the industry leaders. The brand has been an active name in the world of driving and motor sports. They have been an active partner with Mclaren Honda, for the formula1. They are known for designing some of the best radio communications and audio video-solutions for the driver. They believe in creating excitement and peace of mind for the people of the world. Check out the range of products that Kenwood has for your automobile, it will blow your mind.
4
Bose
This is a brand synonymous with the word premium, definitely an upscale brand. Founded in 1964, Bose products are pricy but are widely regarded by music lovers to be one of the best brands to listen to music on. They are a popular choice among owners of premium segment of vehicles.
5
Pioneer
Known as pioneer since 1961, the Tokyo Company is well known in the Indian market. With a range of products in home entertainment a car audio-video solutions Pioneer is one of the most common and chosen brands by the audiophiles.
Every vehicle I own has a Pioneer radio. I love it.
6
Blaupunkt
Founded in 1923, it is one of the oldest companies on this list. They were known as a leading German manufacturer of audio systems. They had a huge fan base of Blaupunkt loyalists. The company filed for Bankruptcy in 2015 and is currently no more. In India one can still find their products on websites like Xerve.in and Amazon.com
7
JVC
The Japan Victor Company (JVC) is known to be one of the first manufacturers of televisions in Japan. The brand is known to make highly affordable and quality speakers for the Indian automobiles. They are a popular choice in cities like Chennai.
8
Infinity by Harmann
Harman is a popular Choice for audio systems in India with the JBL brand. Infinity is a well known brand overseas under the Harmann banner. This American manufacturer of loudspeakers has been known to make one of the best audio systems with affordability in mind.
9
Alpine Electronics
Founded in 1967, Alpine electronics has been the choice of audio for leading automobile brands such as Bmw. It is one of the first to incorporate an Apple I-pod synch for music control. The audio delivered through an Alpine is considered to amazing. It is rapidly becoming a popular option in India.
10 DC Audio
The Contenders
11
Dynaudio
The Danish sound masters established their brand in the 1977's. Initially a chosen equipment of the Volkwagen automobile range, they soon carved a niche for themselves. Even Bugatti has employed them as an OEM (original equipment manufacturer) supplier. The choice of materials used by Dynaudio are very premium, it is a good choice for anyone looking for an upscale audio system in their automobile.
12 Ground Zero
13 Sundown Audio
14 Deaf Bonce India
15 Avatar Audio India
16
DS18
The best and Must Complete Car audio Brand
Quality is Top Of the line and reasonable prices!
The best price/quality and hi level professional products, and also they have everything you need and more, only one company that you can build a complete car using one brand
Best quality, price, and customer service in the industry!
I only use DS18! The product are of the best quality, stylish and so loud! Best brand
BAdd New Item