BMW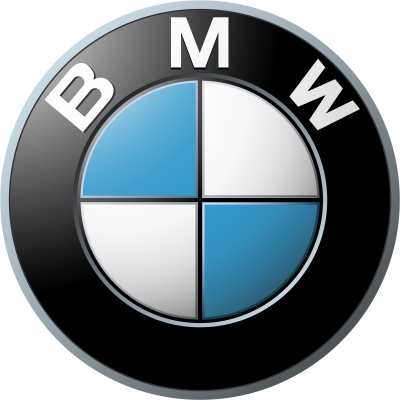 Uploaded by Iliketrainsguy100
Comments
Top
Popular
Newest
2008 M6 is an incredible high performance machine with room for four and a proper trunk. A beautiful machine that inspires! That V10 and the handling continue to impress every time I drive it! So many compliments from others every time we take it for a run.
BMW is the best luxury car maker in the world. Lamborghini comes distant second.
I am using my 6th BMW, and don't be in doubt, "BMW is the best".. perfect interior, class comfort, best drive, fabulous suspension... "I LOVE BMW".
Best handling car in the world it is purely a driving machine made for your pleasure! There is not any car as fun to drive as a BMW
BMW is worlds best and finest car manufacturer. I think they should be ranked the best in the world and they should produce lower cost car and beat the competition and become world number 1
B.M. W is good for safety because there have more safe guard inside the car. Hybrid 7 model car is looking nice. I love B.M. W then the other competitive one.
its a car can fulfil your dreams that you think about... in two words is "AWESOME CAR"
When on holiday in England my family rented out a BMW X5 and it was SO COOL. I love cars with plenty of gadgets on the dashboard, and this is great for that. The X5 is definitely in my top 3 cars ever.
b. m. w is my favourite brand car in th whole wide world.
ford sucks because they are crapt and I rather prefer a
crap holden better than a ford
It's The Best Car Manufacturer I've Ever Know. It's Glorious In Shape, Performance, Appereance And It Is Not As Expensive As Ferrari, Lamborghini And Other Car Manufacturer. I Really Think BMW Should Be In 1ST Place. I Owned One So I Have Enough Experience To Describe It. PLEASE VOTE FOR BMW! - ReyhanF
I drove many cars before I buy my BMW X3 two years ago. BMW is the best car ever made by human.
B.M. W have big name in the world. Bayer Munchen Wagon. It is really dream car it is the best diving machine and I have 540i it is drifting car awesome oh my god the Germans for this car tank you
Most reputed cars, most reliable and elegant machines, gives a lot of dignity makes you feel good and special, once you get in you don't want to come out!
I have the 3 series and its very comfortable, smooth, fast and I believe that BMW is also one of the world leading car brand that many people love to buy.
I have being studying cars when I was still young, but I've realised that BMW is the best car ever, in terms of performance, good looking and many more.
THIS IS THE BEST COMPANY OF THE WORLD. I LIKE IT. I ALWAYS BUY THE CAR OF THIS COMPANY. AND I RECOMMEND ALL THE PEOPLE TO BUY THE CAR OF THIS COMPANY. I HOPE ALL PEOPLE BUY THE CAR OF THIS COMPANY. I PRAY FOR THIS COMPANY FOREVER.
We have a 2013 Bww 335i luxury to say the least this car is awesome. We always buy new cars. The dealership people are the best. We live in Phoenix. This car is awesome. Pound for pound the closest car I can compare that I have driven is the Corvette. I chose the BMW it really is the ultimate driving machine.
BMW is the best car company and its cars are awesome! As if cars of BMW look like sexy girls when you drive it then you will feel real pleasure and reaching to them has also the same difficulty!
When I was a child then I see the dream to get a B.M.W... Cars... Now I waited for to brought a car as like B.M.W... Cars...3 or 5 series cars...
Have owned BMW since 2006, after trying Toyota's Lexus--no comparison. Love my 2012 5 series and my 2013 3 series. Thanks BMW for making cars that are both economical and fun to drive!
B.M.W. has great features and mileage that gives car great performance and style. Everybody can choose these type of cars. It is awesome!
Bavarian Motor Works. BEAMER! - walter34
These cars are incredible driving machines, and they still look like everyday cars, not like a flamboyant super sports car.
I own a E36 325i from 1994. The car is utterly brilliant and the 2.5 M50 engine has plenty of power and a brilliant note, I have previously owned a E30 325i and I also currently own a E90 320D and needless to say BMW are my marque.
No car come near bmw because it has so much balance even on older models. And I love their engine sound especially the e34