Top 10 Credit Repair Companies of 2016
Are you fighting against a poor credit record? Have you tried to buy a new car or take out a home loan, only to find yourself against a brick wall of refusal?

If you have bad credit you're in line for the worst of interest payments, and serious limitations on the credit available to you. It's frustrating, embarrassing, and it stops you from getting what you want in life.

Thankfully there is a solution. Credit repair companies can assist you in managing your credit profile more effectively. They can remove errors on your records, clean up outdated entries, and check to see if a single debt is appearing multiple times.

You can attempt to fix your own credit, but having the power of a reputable company behind you will make the process faster and more effective.

The Top Ten

1 Better Credit Reports Consulting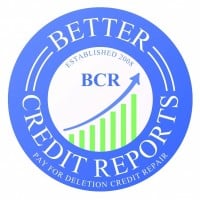 Better Credit Reports Consulting, founded in 2008 and commonly referred to as BCR Consulting, is an Austin, Texas based company offering credit repair and consulting services based on expertise obtained over many years of dealing with various credit related issues...mortgages, auto loans, etc. BCR Consulting, ...read more.
I've been working with Matt for about 6 months. He is always very responsive to my questions and usually gets back with me the same day. I have watched my score go up by 114 points since I've been working with him. And the best thing is that, after a small initial initiation fee, you only pay a small fee for each negative item deleted from your report. He is helping towards being able to qualify to refinance my home. I can breathe much easier now.
No deletion, no fee. This company's unique approach means that you pay nothing until seven days after an item has been removed from your credit file. Better Credit Reports Consulting create tailored letters for each individual client, and you'll have a credit restoration expert to help you throughout the process.
2
Creditmergency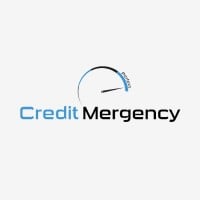 We guarantee our clients that we can help and assist them in fixing their bad credit rating and history. Majority of our clients are all happy, amazed and satisfied with the quality of our credit repair services. We strive hard and work together to assure our clients that we can meet and go beyond their expectations, demands and needs. With almost 25 years of combined experience, we helped our clients to manage-ably repair your bad credit scores. We have the tools and knowledge to help you obtain your financial health. In addition to this, we know the road blocks, the laws and of course the process.
A leading credit repair company, Creditmergency works with you to improve your FICO score and to make it easier for you to get the credit you need. Offering a free consultation and a free credit repair e-book for subscribers, they will provide you with the tools you need to see rapid results.
Great company who helped me get my first house with a very good interest rate
3
Lexington Law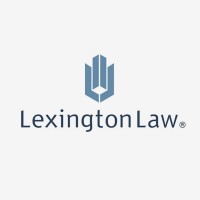 Lexington Law is a general service consumer advocacy law firm that provides credit repair services along with a full range of additional legal services. The firm is headquartered in North Salt Lake, Utah and has 25 attorneys practicing in states across the country. ...read more.
Trusted leaders in consumer law and credit repair since the early 1990s, Lexington Law help clients take control of their credit. You have the right to challenge any questionable information on your credit file, and Lexington Law has the skills to analyse your file and act accordingly.
4
Sky Blue Credit Repair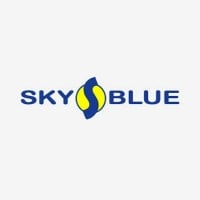 Sky Blue Credit is a Boca Raton, Florida company that has offered credit repair and restoration services since 1989. The company operates nationally and is licensed and registered with the individual state Attorney General offices as required.

Sky Blue Credit assists customer with the ordering of their credit reports from each of the three major credit reporting bureaus. They then identify the items the reports contain that are potential dispute candidates as well as providing a list of score optimization tips tailored to the customer's situation. The company then challenges the erroneous items with the credit bureaus. ...read more.
Promising the fastest service in the business, Sky Blue Credit Repair Services understand that you need changes to happen quickly. Take the stress and confusion out of repairing your credit, and let Sky Blue manage your file for you.
5
Ovation Credit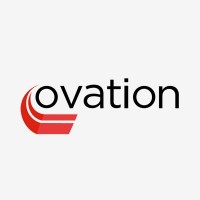 Ovation Credit Services is an attorney founded credit repair company operating since 2004. The company is headquartered in Jacksonville, Florida.

Ovation provides a number of credit correction and improvement services including the creation and sending of custom validation dispute letters to creditors, and creditor goodwill letters, as well as Ovation recommendation letters signed by Ovation's Directing Attorney that customers can use in future dealings with potential lenders. The company also provides additional services such as credit monitoring, priority service, and identity optimization services designed to help customers protect themselves against identity theft. ...read more.
Persistence pays off when it comes to dealing with credit problems, but it can be a soul-destroying task if you try to do it all yourself. The advisors at Ovation Credit have years of consumer credit law knowledge behind them. Take advantage of their experience in credit bureau tactics and let them fix your file for you.
6
My Credit Group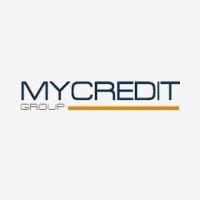 MyCreditGroup is a Stephenville, Texas based credit restoration company offering credit repair and credit building services since 2000. The company states its team includes credit experts, loan officers, debt negotiators, and people who have worked as collection agents.

The company's credit repair services include credit bureau disputes, goodwill interventions, debt validation and original creditor negotiations. If those should prove ineffective in removing negative information from a client's credit reports, the company provides "pay for deletion" negotiations. ...read more.
A simple, three-step credit repair process. First, your credit repair coach assesses your file to see exactly what's holding you back and executes a customised repair plan. Next, they negotiate with creditors to try to remove remaining issues. Finally, My Credit Group will help you move forward by establishing new lines of credit.
7
CreditFirm.net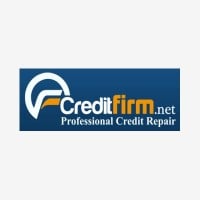 CreditFirm.net is a Deerfield, Illinois based credit services organization providing credit report repair services since 1997. The company claims to have assisted over 80,000 customers in improving their credit reports and increasing their credit scores.

CreditFirm.net's credit repair program includes unlimited credit bureau, inquiry, name variance, and address variance challenges as well as unlimited goodwill interventions, escalated info requests, debt validation, and cease and desist requests. The company also offers a free credit repair eBook available for download from their site, however, visitors looking to download the eBook are required to provide a name and email address. ...read more.
Customer service is top priority for CreditFirm.net. They focus on growing a personal relationship with their clients. They'll work hard to understand your goals and to help you fix your credit report so that you can achieve them. Their free credit repair action plan will show you what to do.
8
National Credit Fixers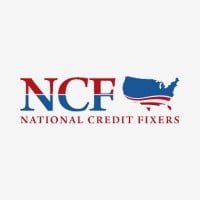 There's more to credit fixing than generating a stream of automated letters. National Credit Fixers will get to the root of the problem, helping you rebuild your credit score and advising you on how best to manage your credit going forwards.
9
Credit Scholars
Credit Scholars provides a unique and special service, as it helps customers achieve their goals through credit repair. The company provides personalized attention to each customer, ensuring the success of these customers.
10
Veracity Credit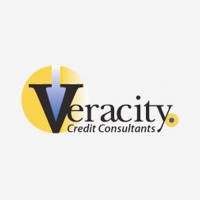 With more than a decade of credit repair experience, Veracity aims to stand out from the rest of the credit repair world with a focus on honesty and professionalism. Start with their free credit report consultation and see how they can help you.
The Contenders
11
CreditRepair.com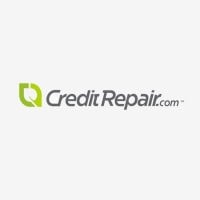 CreditRepair.com is a Seattle, Washington based company that offers consumer credit repair services to customers in the United States. The company claims to assist customers with removing negative items from their credit reports as well as helping customers better manage their credit. ...read more.
Clients of CreditRepair.com have enjoyed an average 40-point rise in their credit score within four months of membership. The company offer an ongoing monitoring service with personalised information about how changes to your file will affect your ability to get credit.
12 National Credit Alliance
BAdd New Item