Top Ten Best Kpop Male Rappers
The Top Ten
1
Suga (BTS)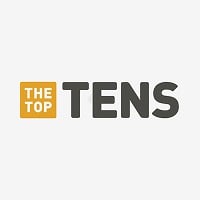 Min Yoon-gi, better known by his stage names Suga and Agust D, is a South Korean rapper, songwriter, and record producer.
Like already said tongue technology
Suga have tongue technology
Honestly wasn't a fan of BTS but MAN can suga spit fire
He is just the best of the best plus my bias
Suga is the best rapper
V 97 Comments
2
Rap Monster (BTS)
Rap monster is the best rapper
Best rapper in my opinion - Dawnberry
His rap is very influential. Youth can easily relate with it.I feel high when I listen to him.
SO FULL OF ENERGY
Without RM Suga wouldn't be even there in BTS...but all the ARMY's r so ungrateful...and go for looks only and do not recognize RM's talent...
V 25 Comments
3
J-hope (BTS)
Bias! I've been being bias wrecked by yoongi but seeing him here made me go back to stanning him. he's such a sunshine and so talented, and its really impressive given that he was originally supposed to be a singer
Yes - Dawnberry
He didn't even come from a music background and held his own alongside two underground rappers who have already been honing their art since they were kids. J-Hope accomplished everything in just a few years from being just a street dancer to being an amazing rapper, producer, and song-writer with his own cool, funky style. Suga and RM are good rappers and producers, but J-Hope is much more well-rounded than they are. He's absolutely brilliant. Unacknowledged genius.
best
V 16 Comments
4
G-Dragon (Bigbang)
That sossage rap is dope as sht
He must on top he rapping better than suga
Super talented person who can rap and compose his own music. A person who wrote 2 songs everyday since his 12 years. Who in their right mind can do that? He is Rap God.
He is god of rapping. His sound of rapping sound nice too not so badass
V 12 Comments
5
Chanyeol (EXO)
He shouldn't be here honestly. I'm not being bias. He can rap, but he is not a rapper. If u know what I mean. Compared to all these underground rapper.
He should be in 1st 3 rankings
Okay but why is he even in the top 5?
He should be on top
V 20 Comments
6
Kim Ji-won (Bobby)
His awesome,! "King of youth"
He is the best.
Bobby's still best rapper, "king of youth"
He is just amazing
V 12 Comments
7
T.O.P (Bigbang)
T.O.P. of Bigbang is one of the only rappers who uses his regular voice while rapping.
Uncultured bandwagon hoppers. We all know TOP is top
He's the best rapper
I love his voice and the way he raps
V 3 Comments
8
Zico (Block B)
Seriously, Why isn't he on the number 1 spot? He is so good. - TheGoldenRifle
He has an amazing flow and comes up with his own music including his groups music and other groups music. Plus he's been around for a while and still owning it, all while acting like a complete cute dork.
He's just the best.
Zico is #1
V 1 Comment
9
Changbin (Stray Kids)
I reAlly Really love his flow
Amazing flow, unique rasp, can produce, can write lyrics, can sing, best rookie rapper 100%
Honestly, he's really underrated, but his rap lines are so STRONG
The fact that he is only a rookie amazes me the most
V 12 Comments
10
Mark (NCT)
Mark is good enough to be in the top five. Stop sleeping on the boy and vote for him.
WHY ARE ALL THE BTS MEMBERS FIRST? Mark deserves number1! I'm a multifandom but still- - blueLight
Mark is the best rapper SM has got. Periodt.
How is Chanyeol before Mark? I love Exo but this list is just biased.. Mark is the best SM rapper alongside with Taeyong! VOTE MARK YOU COWARDS!
V 4 Comments
The Contenders
11
Bang Yong Guk (B.A.P)
I think the fact that he was an underground rapper says enough
TOP was 1 in the other list though...
BANG YONG GUK! Just no doubt.
Yongguk has amazing talents not only in rapping but also in writing. He pours his entire heart and all his beliefs into B.A.P 's songs. He also has an amazing voice. The bass rapping is pretty special!
12
Ilhoon (BTOB)
His voice immediately made a mark in my head the first time I heard him
An underrated rapper. His flow is amazing. Even with ballads his rap is so wonderful. H e truly deserves more.
His rap is really good, and I really like his solo debut song, he also can sing along with btob's vocal line
Best Rapper with a true talent in composing.
V 1 Comment
13
Mino (WINNER)
As an underground rapper (HugeBoy) rapping alongside Zico, they trained together. His lyrics are top three the best and his rhythm is top tier. He is so versatile with his rapping. Keep at it Mino top three for sure
He's needs more appreciation
He is the greatest artist with his lyrics, creativity and his definite style. he should be in top 5. unfortunately list not for real talents but for popularity by kids. even Gdragon is 11 unbelievable. Only one just watch him in SMTM or listen his XX and you will get just undoubtful pleasure from his rap. And also he is the best beatboxer in whole kpop.
Mino is a great rapper (and singer), I wish he got more credit for his abilities - Yoonmin
V 1 Comment
14
Jooheon (Monsta X)
Jooheon's rapping style is very unique. He truly deserves to be on top. He's the best.
He has a unique voice and is very expressive on stage
Honestly think he has a really good rapping style and particular voice for it
He's amazing
V 4 Comments
15
Zelo (B.A.P)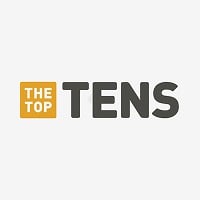 Choi Jun-hong better known by his stage name Zelo, is a South Korean rapper, dancer, singer and beatboxer.
16
Jackson (GOT7)
Jackson should be in the top 10 list. I mean, cmmon, he's a non-korean idol, yet he raps fluently both in korean and in english.
Worth the top 10 vote
17
Jungkook (BTS)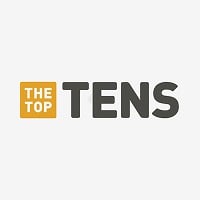 Jeon Jung kook was born in Busan, September 1 1997. His nationality is South Korean. HIs favorite number is 1. He is known as a South Korean idol singer, singer-songwriter, dancer, composer and producer. JK Favorite color is Red, Black, and White. He think express color of Hip Hop is Black and Red. ...read more.
My bias is the golden maknae. He's really good at everything, and that includes rapping. Even though now he is known as a vocalist, there are some older songs that show off his rap skills.
Even Jungkook should've placed higher than Oh Sehun... - RockysThighs
He is so underrated!
Jungkook deserves to be placed higher..although he is the main vocalist with a beautiful voice his rap is no joke either..he is better than Sehun
18
Ravi (VIXX)
BRAND NEW BOYS IN DE BUILDING
RACE IS EXCITING
I THINK HE IS THE BEST RAPPER
V I DOUBLE X IN DA HOUSE
19
Junhyung (Beast)
Junhyung is the best I don't know why people don't like beast? I think beast deserve in top list.
20
Eunhyuk (Super Junior)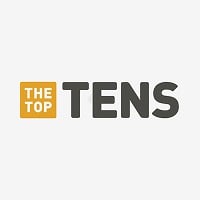 Lee Hyuk-jae, better known by his stage name Eunhyuk, is a South Korean singer-songwriter, dancer and actor.
His voice is clear and my type
He is a great rapper, better than those who people just think can rap
His raps are just AMAZING. I always feel captivated by his skill in rapping especially really fast lyrics, leaves my mouth open. You should see the way he rapped in Mamacita - that is hard. His voice is so full of emotions 😍
21
Key (Shinee)
he's cool
He is the best
22
Sehun (EXO)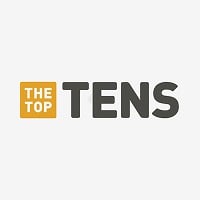 Oh Se-hun, better known mononymously as Sehun, is a South Korean dancer, rapper, singer, model and actor. He is a member of the South Korean-Chinese boy group Exo and its sub-group Exo-K.
Look at every number after 11 on the list everyone under Oh Sehun is way more talented in the area of rapping. - Yoonmin
Is just good
23
I.M (Monsta X)
I.M is so good if u don't know him then u should go listen to monsta x they are really good (and I.M is the rapper with the deepest voice) - iamurhope
24
Han Ji Sung (Stray Kids)
Not only can he rap fast you can clear hear his emotion in the rap and not a lot of artists can do that
25
Dongwoo (Infinite)
He is awesome
Every lyric of his becomes a notable quote
Dongwoo spits mad fire. Love his damn rap skillz.
26
Kim HanBin (iKON)
He's a genius
27
Jay Park (2PM)
I think he is the best rapper and he has an excellent skills
28
Minho (Shinee)
For me Minho is the best. I love him so much
Minho is the best of best
Minho is the best
29
V (BTS)
Go listen to War of Hormone if u think he can't rap - iamurhope
Guys y'all really need to believe in taehyung's rapping skills. don't sleep at him. let bighit feature him in cypher partV😂
30 Kris / Wu Yifan (EXO)
31
Mark (GOT7)
He is the best rapper! Look, he can rap in English and Korea 😍
32
Minhyuk (BTOB)
He is the best rapper and he sings better than other kpop group's vocals.
33 Tablo (Epik High)
34
Tao (EXO)
LOve bis mucis
35
Jr. (NU'EST)
He is amazing
He have a very good voice.
36
BamBam (GOT7)
He is better at rapping than people think
I LOVE YOU Bambam♥Lalisa
37
Hyunjin (Stray Kids)
He has a good flow and has improved a lot since the show
38 P.O. (Block B)
39 Shindong (Super Junior)
40 Kai (EXO)
41 Kyujong (SS501)
42 Heechul (ZE:A)
43 Minwoo (Boyfriend)
44 AJ (U-KISS)
45 Seunghoon (WINNER)
46 Baro (B1A4)
47 Mir (MBLAQ)
48 Eli / Ellison Kim (U-KISS)
49 Minsu (Boys Republic)
50 Sungjoon (Boys Republic)
PSearch List
Related Lists

Best Female Kpop Rappers From Groups
Top 10 Male Kpop Dancers

Hottest Male Kpop Groups
Best Male and Female KPOP OTP
List Stats
2,000 votes
53 listings
3 years, 335 days old

Top Remixes
1. Rap Monster (BTS)
2. J-hope (BTS)
3. Suga (BTS)
BAKAYAROU
Error Reporting
See a factual error in these listings? Report it
here
.