Barcelona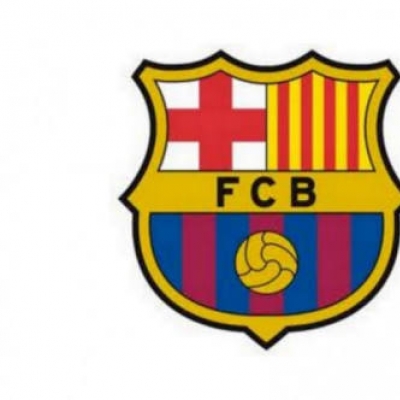 Uploaded by ParasN2000
Info
Futbol Club Barcelona, also known as Barcelona and familiarly as Barça, is a professional football club, based in Barcelona, Catalonia, Spain.
Comments
Top
Popular
Newest
Barcelona is the best team. A lot better than Real Madrid. Barcelona has all the fast players like Messi, Ineasta, Xavi, Fabregas, and more. If Barcelona is down by two in the last minute, they will try to tie or win to the other team. The best player on Barcelona is Lionel Messi. He is also the fastest. Barcelona has one of the best goalies in the world, Victor Valdes. No one can get past him in goal. The best midfielders on Barcelona are Xavi, Ineasta, Fabregas, Villa, Pedro, and Sanchez. The best defenders on Barcelona are Pique, Puyol, Alba, Marcelo, and Alves. The best striker on Barcelona is Lionel Messi. All these players are the best players. Barcelona has a school that takes talented soccer players from 11 to 21. Messi went to that school and now he is the best soccer player in the world. Lionel Messi is a lot better than Ronaldo and Rooney. Barcelona is the best soccer team in the world.
Considering the differences between Real Madrid and the Mighty Fc Barcelona I must say that both teams have very good quality players and have different styles of playing the game we love to watch although choosing just 1 team to be the biggest and best is a very difficult task and one simply can not choose a team to be number 1 in the world by just having a look at current players... Sure C. Ronaldo is good and so is L. Messi and each of them have a unique effect on the game with any team that the play with but in order to really find out who is the better team you simply have to look at the history of both clubs and what records certain players have set within their clubs and how the clubs have set and broken other clubs records and so forth... But in my opinion FC BARCELONA are and will be for a very very long time to come be the biggest and greatest team in the world! A lot of the biggest names in the history of football have come out of FC BARCELONA and those that haven't still ...more
Bro, what are you going on about, messi can smash CR7. He is the beast. Everyone knows Messi is better then Christiano Ronaldo. If messi tries he will win the world cup by his self. Anyone who hates MESSI get a life and a wife.
Menchester, Liverpool in the bin, Real Madrid even further in, Barcelona Barcelona on the top shining like a lollipop pop.
Barcelona is way better than Real Madrid. If it wasn't fot Barcelona, soccer would be so boring. They have some of the greatest players in the world. There is no other team that is compared with them. They also have the greatest player that has ever lived which is Lionel Messi. Barca is a unique team that hass no comparison. If you try to compare them to another team you are stupid, they have no there. There is only one Barcelona, no other.
What the hell. Everyone knows Barcelona is the worlds best team. Christiano ronaldo is so jealous of Messi. He even wrote a song to Messi saying please leave soccer look up christiano Ronaldo's song to messi on YouTube.
MESSI IS THE BEST PLAYER of course AFTER RONALDO FROM BRAZIL AND THAT IS IT.
I SWEAR you GOT ME PISSED OFF REAL MADRID. LIKE WHATBTHE HELL, WHO DO YOU THINK YOU ARE CHRISTIANO RONALDO. WHAT YOU THINK your MESSI? YOU CAN'T EVEN BE MESSI's NAIL.
You know that they are number one. Go Messi! Consider C. Ronaldo?

They are totally the best they have fast players and messi makes a whole difference he is the best player in the world even better than Cr7 he has almost past Gerd Muller in goals in a year buy three he and his club are the best club ever in history. L real madrid may be good but not as good as FC Barcelona

Barcelona is the best team in my opinion because they kind of have the best players other then ronaldo
Off course they're the best. They suffered to Bayern but they had a crazy amount of injured players as they also played way more games than Bayern. New season, fresh legs, Messi a hundred percent with Neymar to help him. Iniesta and Alba will help Neymar on that left side as well. Barcelona could be unstoppable.
Even though I am a real madrid fan I need to go with Barcelona as the best team currently. Almost everybody on that team have played for Barcelona in the youth club at a young age. So that shows that they know each other very well.
How is Real Madrid number 1 when they are not even number 1 in their own league? Even Bayern Munich, Juventus, Barcelona, Manchester United and dare I say, PSG are better than them! What have Real Madrid done so far other than lose to Malaga, Real Betis, and cannot even win against Borussia Dortmund? Barcelona is the best because of their possession, attractive play, and high performance. Ronaldo is embarassing this season, and Messi has already scored 43 compared to Ronaldo's twenty something.
They work beautifully as a team, some passes from players like Xavi and messi are absolutely insane, classic example of how good a team can become when all the pieces fall into place.
The just are the best in the world no side can play better football than them also the got the messiah L. Messi on there team as well as the man with 3D vision xavi and oh yea don't forget INIESTA which such quality player Barcelona is going to always be the best
I would much rather go to a barcelona game than a real madrid game. They have messi. That's all you need to win, I don't care about who is better; messi or ronaldo, becuase its obviously messi. Barcelona would still be great without messi, but real madrid would be a skid mark on the underpants of society without ronaldo.
Barcelona is the best and it has the best players like worlds best lionel messi, gerard pique, iniesta, xavi, fabregaes, puyol, adriano and V. Valdes
They are very cool. They can easily fire the real madrid. And ronaldo is completely playing for money and the only thing is that he is taller than the world's football god messi
They got too many good players. If you ever have a chance to see a game, might as well see FC Barcelona games. They got Messi, best soccer player at this time, Andres Iniesta, the goal-scorer against Netherlands in the FIFA World Cup, and Xavi. Real Madrid always gets there butts kicked by Barca!
What is this the first position should be barcelona's they are the best of all time no club plays like them they can be the most dangerous in the world no one can beat them just move that strret club and give the 1st position who really deserves it the world's best fc barcelona
Messi is the best player in the world, and like Fabregas is super talented. Barcelona has kicked Real Madrid's butt in the past five years; they truly are unbeatable!
Barca is totally dominating football club of all time... Morever players like Messi, Villa, Xavi, Iniesta makes Barca complete from others.. Fans have their hearts on Barcelona team.. So Barcelona is just rocks..
Barcelona is the best team because it has the best players in the world like MESSI, INIESTA, XAVI, VILLA, FABRRGAS and also can beat any club in the continent and every club fears to meet against barca...
The reason I think barça are best well of course I support them but their dribbling skills are amazing, like xavi Messi or even iniesta

Overall best team in history
THE KINGS THE STAR PLAYERS THE ONLY TEAM ON EARTH TO HAVE 3 PLAYERS ON THE TOP TEN BEST PLAYERS ON EARTH LIST BY FIFA THE SURVIVORS NEVER BEATEN AND SHALL NOT BE BEATEN BEST ON EARTH CHAMPS AND SHALL REIN AS LONG AS THERE IS A Spanish LA LIGA! 111111111111
They are the team with the most titles in history and have 3 of the 4 best players in the world: Messi (the number one), Xavi, and Iniesta. Also, most of the players in the Spain team, which is the best international team in the word, are from Barcelona. Those players are Victor Valdes, Gerard Pique, Jordi Alba, Xavi Hernandez, Andres Iniesta, Cesc Fabregas, Sergio Busquets, David Villa, Pedro Rodriguez, and Carles Puyol, but Puyol's no there anymore because he's currently injured. And lastly, a lot of people think that Barcelona is the best team in the world. And that is nothing but true.
First season with a new manager, and we won La Liga. Our manager was troubled with cancer and so was the team, and we still made it to the semis of the CL sixth year in a row. Messi scored against all La Liga teams in a continuous stretch, and we came back from a 2-0 deficit to win 4-0 in the second leg against AC Milan, a feat never achieved by any tem against any club. Although in all honesty Bayern have won it all this season, but Barca will always have the best team. Visca El Barca!
Barcelona is clearly the better team. They out-possess Real Madrid in every game, and the fact that they lost 7-0 aggregate to Bayern was a total fluke. Without Messi, they would still be a good team. The next best team would be Bayern, THEN Madrid. Bayern is just too powerful offensively. And it's pretty hard to not like the spurs since they're one of the best clubs that is not completely rolling in money (i.E. barca, Real, Mancester teams, etc. )
This team is uncomparable as every one know that no team whether club or country had play football like barca before. They have'nt buy players, majority are from deir own academy. Majority of clubs win just by spending money not by spending time with deir academy. Please respect this club of xcellence
Barcelona is far better than Real Madrid and nobody can or should question that. It also has the best player in the world, Lionel Messi who is a threat to Cristiano Ronaldo of Real Madrid and plays much better football than him.