Chelsea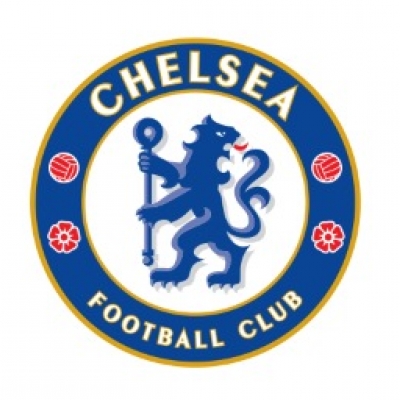 Uploaded by Iliketrainsguy100
Comments
Top
Popular
Newest
CHELSEA, CHELSEA, CHELSEA all the way. All was good for Man-U till Sir Alex Ferguson ruled Europe, and he is in high regards foe me ( though I still hated anything that wasn't Chelsea ). Mancini came, Man City went. Aresene Wenger, oh come on, how could he give away Van Persie just for the sake of it... now he has to suffer with Walcott. Real Madrid lost the old and good Casillas after keeping San Diego as goalkeeper. Barcelona after Pep Guardiola is Wow... ENTIRELY USELESS! What of Bayern Munich and Borussia Dortmund and Juventus and Inter Milan and Liverpool and the rest of those clubs... well they still suck, either themselves or their fans. How were they granted permission to play football?
Chelsea are just pure quality because they have Hazard, Oscar and more. They are also a top class club because of their money. Furthermore they have a great goalkeeper and classy legends like Lampard and Terry. A living legend consisting team of pure life. What a team
I think chelsea are very epic there's no one in there team who are bad they should be on top of manchester united and bayern munich and be 2nd or 1st plus there fun to watch and they every home game for many years
Chelsea for me is amazing and fun to watch with their dynamic football and not just one pattern of football. For me they are a total package and a quality team with exciting players in Oscar, Mata, Hazard, Luiz, Kevin, Moses, Andre and the list goes on...
They won champions league and there on the edge of winning the FA cup and the Europa league and they've got hazard demba ba Torres cech and lots of amazing players for me best team in Europe
Best team ever and they should win they are the European champions 2012 and also should be every year best team - sakina5314
Chelsea has dynamic team which can challenge for many competition. They also have best players like terry, torres, mata, lampard, hazard, oscar, rammires, cech, ivanovic and the other players. I am adament that chelsea will emerge as the world best team in the future as barcelona now. Keep going on chelsea, hooray!
Long time chelsea fan think this is the right place for us but bayern should be above not man you because they did nothing last season
I think we are epic with mourihnio coming and hazzard and mata and Oscar here we will win the champions league again blue is the colour football is the game we all are together and winning is our aim so cheer us on threw the sun and rain cause Chelsea Chelsea is our name
Chelsea is the best team ever they can beat everyone I'm their biggest fan
Chelsea be the champion of the premier league and torres your my favorite soccer player
Chelsea are the best team in the world. They have hazard, oscar, mata, moses, torres, lampard, luiz, and cech one of the greatest goalkeepers in the world right now
The best in the world with the europa league trophy at London. But bayern is the best in the world with the champions league back at Germany too too too
Chelsea are brilliant with players such as petr cech, john terry and frank lampard and the other stars they have
Chelsea are a fantastic team they are the best in the world right now. They have won 11 trophies in 10 years which is better than Manchester United's 9 in 10 years and Bayern Munich's! In the last 10 years Chelsea have won 3 Premier League titles 4 Fa Cups 2 League Cups 1 Europa League and 1 Champions League while also winning all 3 majour European trophies alongside the likes of Bayern Munich Ajax and Juventus and getting 3 doubles! This season I believe Chelsea can win the treble because they have players like Petr Cech one of the best goalies. In the world if not the best Ashley Cole the best left back in the world David Luiz, John Terry a Chelsea legend Ramires, Frank Lampard their highest goalscorer ever and also a Chelsea legend. Marco Van Ginkel a young talent Eden Hazard dribbling wizard Juan Mata their best player for the past 2 seasons and midfield genius Oscar. Kevin De Bruyne. A
CHELSEA ARE ONE OF THE BEST TEAMS IN THE WORLD AND THEY BEAT BARCA 1-0 AT HOME AND CAME BACK TO DRAW 2-2 AT THE NOU CAMP SO that's WHY ALL CHELSEA FANS THINK THAT CHELSEA FC ARE THE BEST (IN FACT THEY ARE THE BEST IN THE AND FOGET ABOUT BARCA, MAN YOU AND REAL MADRID THERE JUST A ONE MAN TEAMS (BARCA LIONEL MESSI), (MAN UTD ROBIN VAN PERSIE) AND (REAL MADRID CRISTIANO RONALDO).
Chelsea is the most successful club in the world that attain their position at no 5 in few years. Chelsea is my faviourate team and I love as chelsea as I love my India or it is my dream to see drogba or rooney at stamford bridge. Chelsea need one of both to mak the solid team that have power to compete any team in the world chelsea is my best team and I will do anything for my team
Chelsea is very good with hazard and mata 2 of them are good at freekicks and have lots of energy and speed and the captin terry is the best is defense
When Suarez bit Ivanovic, Chelsea still stayed strong. Chelsea can never be defeated or put in harm's way. If your favorite team is struggling to win the premier league, Chelsea is the team to rely on.
They are the best team in the world they beat man you 5-4 on Halloween night
Totally the best team in the world with a goal keeper like cech defenders like luiz defensive midfielders like lampard midfielders like mata strikers like torres
They won the champions league! They may not have all the fancy footwork but they play as a team. Go Blues!
The best the world I am your biggest fan I watch every single match of BLUES
Chelsea defense player like terry and strikers like Torres beat all other teams including Manu man city and Barcelona
Chelsea I have always loved you and I always will
chelsea bleed blue
Chelsea are one of the greatest teams in the world and to me they are certainly better than manchester united
Related Lists

10 Best Chelsea F.C. Players

Best Chelsea Grin Songs

Best Chelsea Players of the 2009-10 Season

Best Chelsea Footballers From FIFA 08

Best Lesser Known Chelsea Grin Songs