Top Ten Unique Ways to Use Porcelain and Ceramic Tiles In Modern Homes
Are you planning on redesigning a space? Tiles are an integral part of this plan. Your choice of tile decides the look of your home. Tiles are a blend of style and sophistication that give your home an exemplary feel. If you think tiles can be used only for floors, walls, bathroom or kitchen, allow us to change your mind. Usage of tile is no longer limited to just these functional spaces; you can use these to actually transform your space!

Porcelain and ceramic tiles are the basic ones; they are different from each other in terms of how they are made and the rate of water they absorb. Porcelain is the denser material which when mixed with additives gives the least porous but durable tile. Whereas ceramic tile comes with flexibility in usage and various designs to choose from with lesser cost thus, fits in every budget. Both these tiles are durable and can be utilized for various kinds of spaces. These are low maintenance tiles, easy to clean, and stay intact for years to come.

Here are ten creative ideas to use porcelain and ceramic tiles while planning a contemporary house décor:

The Top Ten

1 Fashion an Accent Wall with Tiles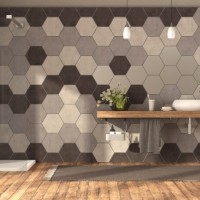 A wall which breaks the monotony of your room and creates an immediate impact setting apart the pattern of your room is called an accent or a featured wall. Creating such a wall with ceramic tiles, which is available in an array of colors and patterns, will accentuate the look and feel of the room making you enjoy your indoor time a lot more while taking in all the compliments!
2
Tile Up Your Stairs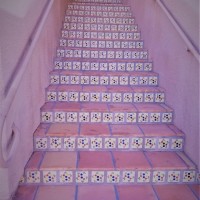 Ceramic and porcelain tiles can also help change the monotonous look of a staircase with some artistic additions! Use porcelain tiles for their durability and to withstand the heavy footfall. You have a choice to either create long patterns or opt for different hues available in these versatile tiles.
3
Tile Up an 'Awkward' Corner
In every home there is an 'awkward' corner or a wall owing to a structural beam which might be indispensable to the building structure. Tile it up and convert it into a 'standout' wall of the house. Pour in your imagination; think of a design and trust ceramic and porcelain tiles with it.
4
Backsplash Your Headboard with Tiles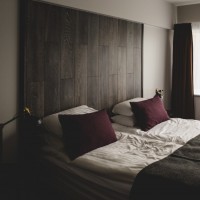 The panel forming or placed at the head of the bed is called a headboard. The concept of elaborated headboards has lost its meaning with lesser space and smaller rooms resulting in minimal headboard designs on the furniture. Use ceramic and porcelain tiles to redefine the headboard concept while saving up the space. Design the wall behind the headboard in unique colors and patterns.
5
Beautify the Shower Space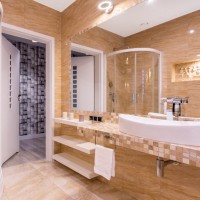 Owing to high moisture of the shower spaces, tiles are recommended by professionals for this area. Since shower time is usually a stress buster after a long day, go for soothing patterns and hues available in both porcelain and ceramic tiles.
6
Camouflage a Marble Look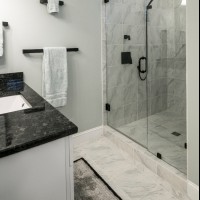 Marble is a royal and elegant stone and is considered the choice of an elite class. However, due to the high cost and high maintenance, tiles are an easy alternative to create a similar look. Porcelain and ceramic tiles not only create that look, their durability, low maintenance, and easy installation features make them a preferred and popular choice.
7
Experiment with The Wooden Look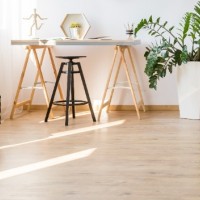 Just like marble, wood is also a preferred choice for many due to its elegant and classy look. However, due to wood's high maintenance and cost, tiles can be used to create a similar look like that of wood. Porcelain and ceramic tiles come in several options which look like wood. On the contrary, these tiles are easy to maintain and can be cleaned with regular washing or mopping. Moreover, the matte or glossy finish stays put for years.
8
Classy Kitchen Décor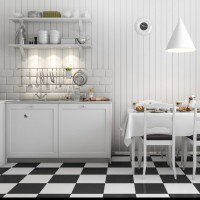 Brighten up the décor of your cooking area by revamping the space with tiles. Porcelain and ceramic tiles, with their anti-germ version, make for the most preferred choice for kitchen spaces for hygiene purposes.
9
Go for Intricate Entrance Designs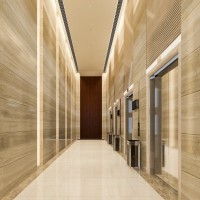 Use gorgeous tiles to pave the path leading to your home and let people infer your style even before they enter your house.
10
Get Playful with Mosaics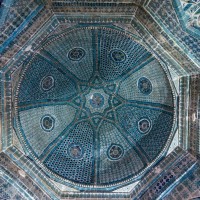 Add a fun element to the home using mosaic tiles. Incorporate mosaics as a decorative element, kitchen backsplash or even your bathroom! The wide range of colors allows you to get creative and let you design your very own masterpiece!